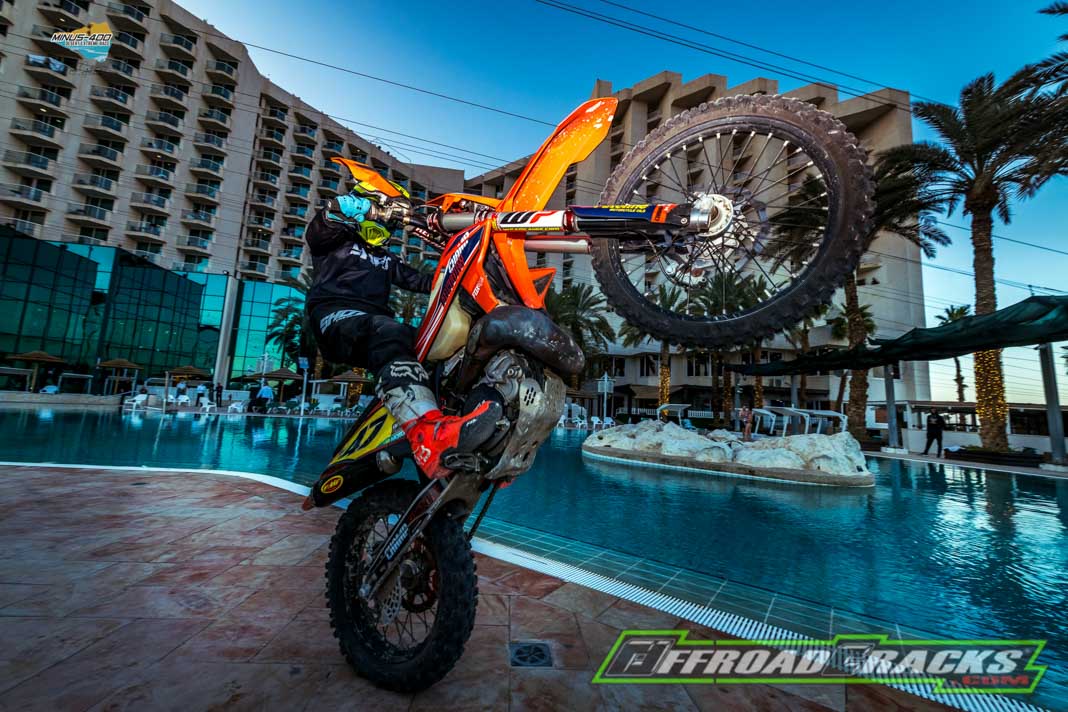 Noch eine Woche bis zum Saisonauftakt in Israel: Alle Augen sind auf das Tote Meer und das Minus 400 gerichtet. Ein neues Jahr bringt immer neue Action und Vorfreude und mit einer vollen Meisterschaft über acht Runden wird 2022 die bisher internationalste Saison für die FIM-Hardenduro-Weltmeisterschaft.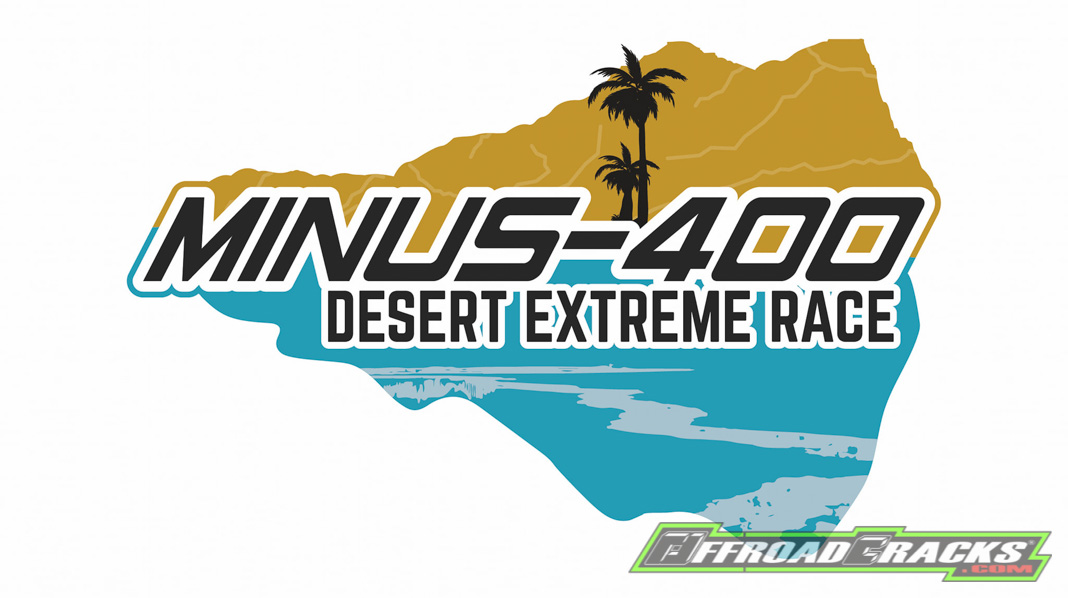 Das Minus 400 Rennen geht in Israel neue Wege und könnte sich zu einer beispiellosen Eröffnungsrunde der FIM Hardenduro World Championship entwickeln. Es findet in der berüchtigten Region des Toten Meeres – dem tiefsten Punkt der Erde – statt und bietet einen Hardenduro-Spielplatz wie keinen anderen.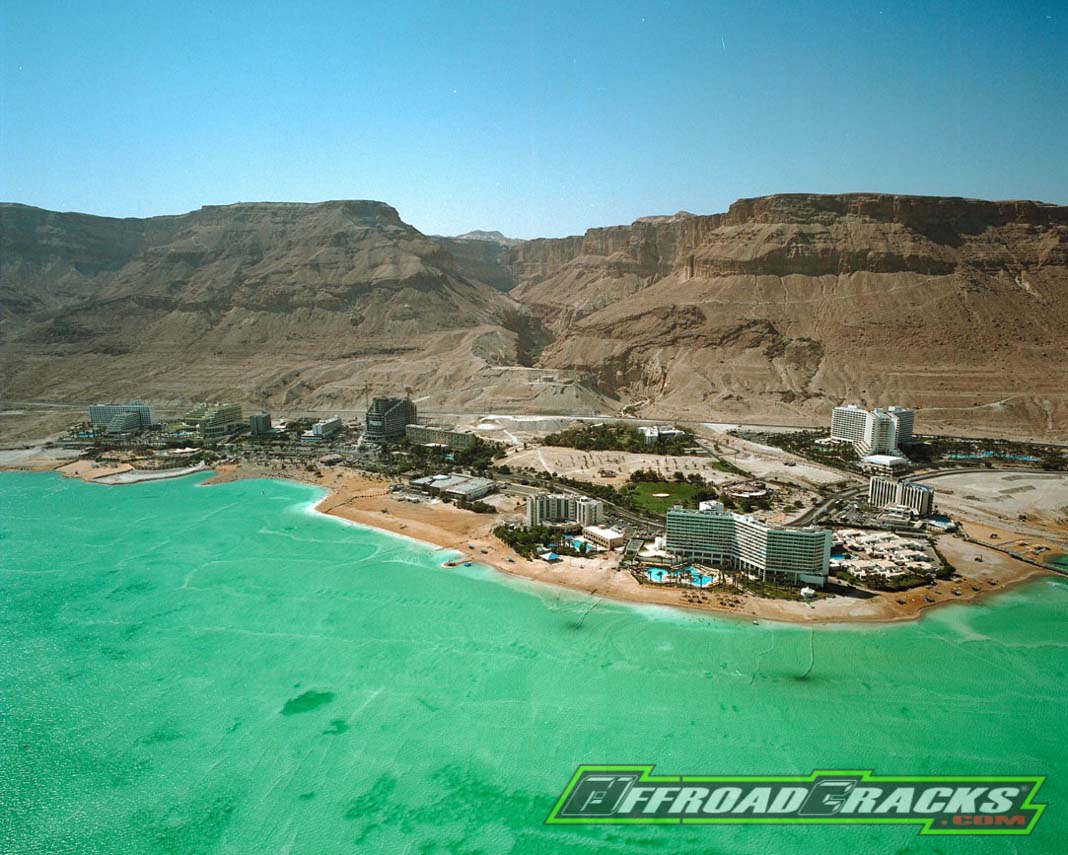 Das im Herzen der Wüste gelegene Minus 400 verdankt seinen Namen der Tatsache, dass das Gebiet des Toten Meeres auf einer Höhe von minus 400 Metern unter dem Meeresspiegel liegt. Aber lasst euch nicht von den negativen Zahlen täuschen, denn das Gelände ist alles andere als zaghaft. Eine trockene Region, die mit unglaublich steilen Anstiegen, herausfordernden Abfahrten und zahlreichen Hohlräumen übersät ist.
Das Rennen findet unter der Woche an drei Tagen statt und beginnt am Dienstag, den 5. April mit dem Leonardo Urban Race. Der erste Tag soll spektakulär werden – wie der Name schon sagt – eine urbane Angelegenheit. Auf einer morgendlichen 14-Kilometer-Runde kämpfen die Fahrer auf einer Mischung aus Schotter und Straße, um sich für einen Platz beim SuperEnduro am Nachmittag zu qualifizieren.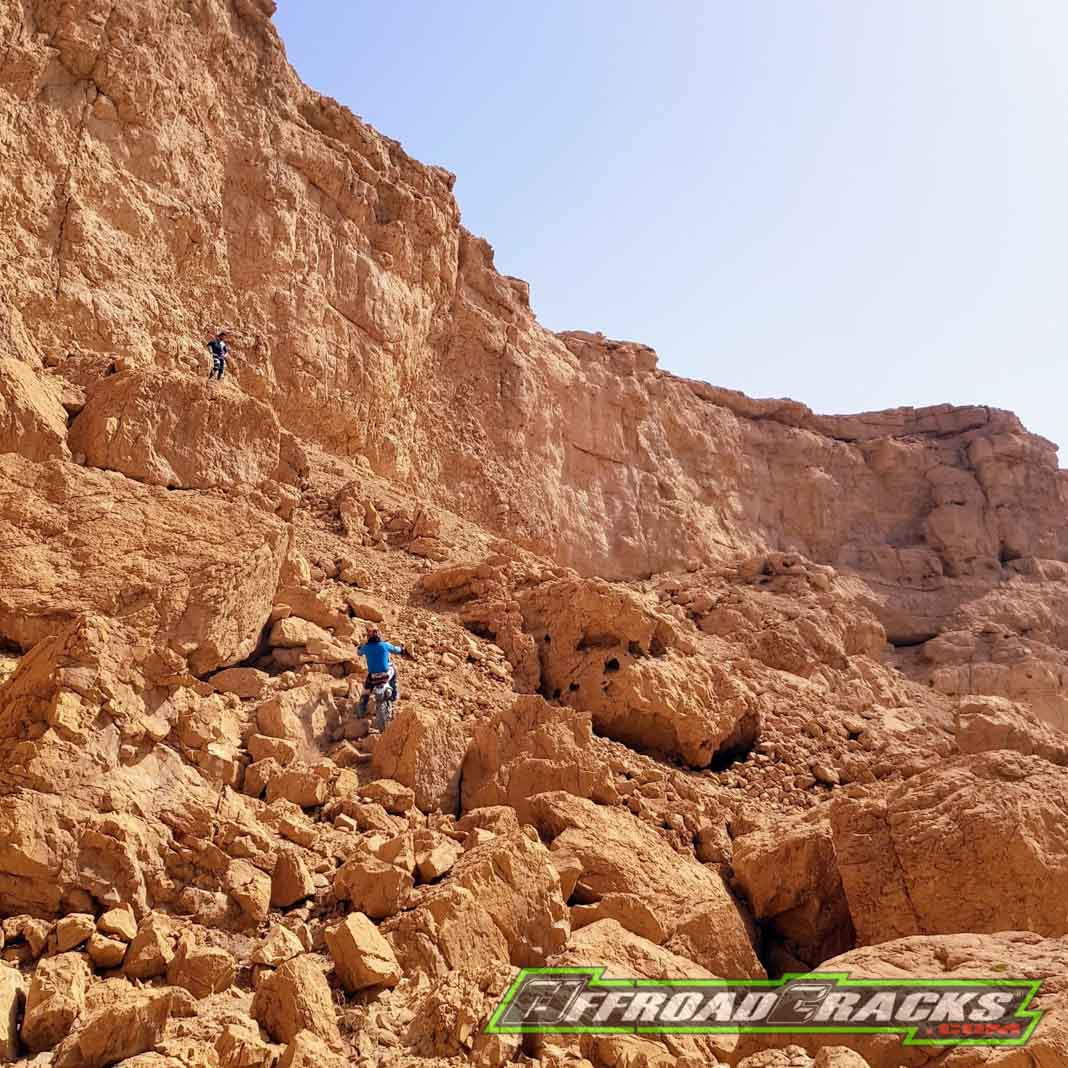 Der Yochananof Desert Prolog am Mittwoch mixt Cross Country-Style mit extremem Abschnitten. Ein 18 Kilometer langer Kurs voller harter, natürlicher Hardenduro-Hindernisse wird gefahren, wobei die Zeileinfahrt die Startreihenfolge für den dritten und letzten Tag bestimmen.
Das Minus 400 Hauptrennen verspricht ein anspruchsvolles Finale zu werden. Die Organisatoren haben sorgfältig einen 90 Kilometer langen Kurs ausgearbeitet, der an Schwierigkeit zunimmt, je weiter die Fahrer in das Gelände vordringen. Von scheinbar endlosen felsigen Flussbetten bis hin zu schmalen Gratlinien und scharfen Anstiegen und Abfahrten gibt es keinen Platz für Fehler.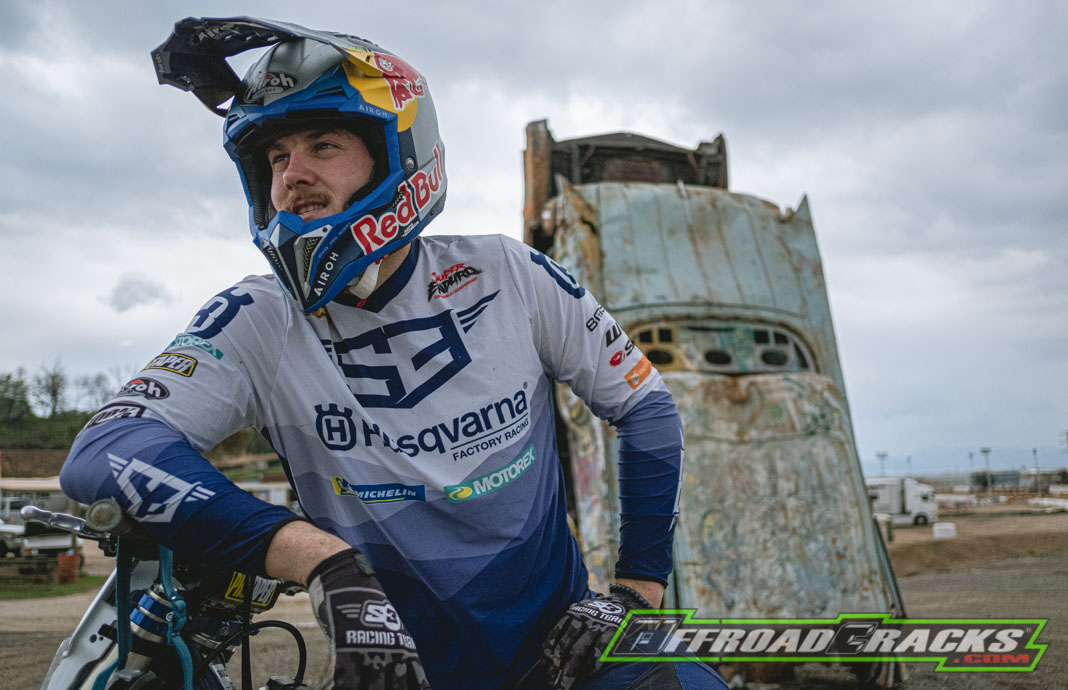 An der Spitze des Feldes startet Billy Bolt von Husqvarna Factory Racing als einer der Favoriten. Billy, der 2021 zum ersten FIM-Hardenduro-Weltmeister wurde, wird natürlich versuchen seine Krone mit einem siegreichen Saisonstart erfolgreich zu verteidigen. Und wie die Form vermuten lässt, lernt der Brite schnell, wenn es um neue Events geht, nachdem er 2021 die Abestone Hardenduro gewinnen konnte.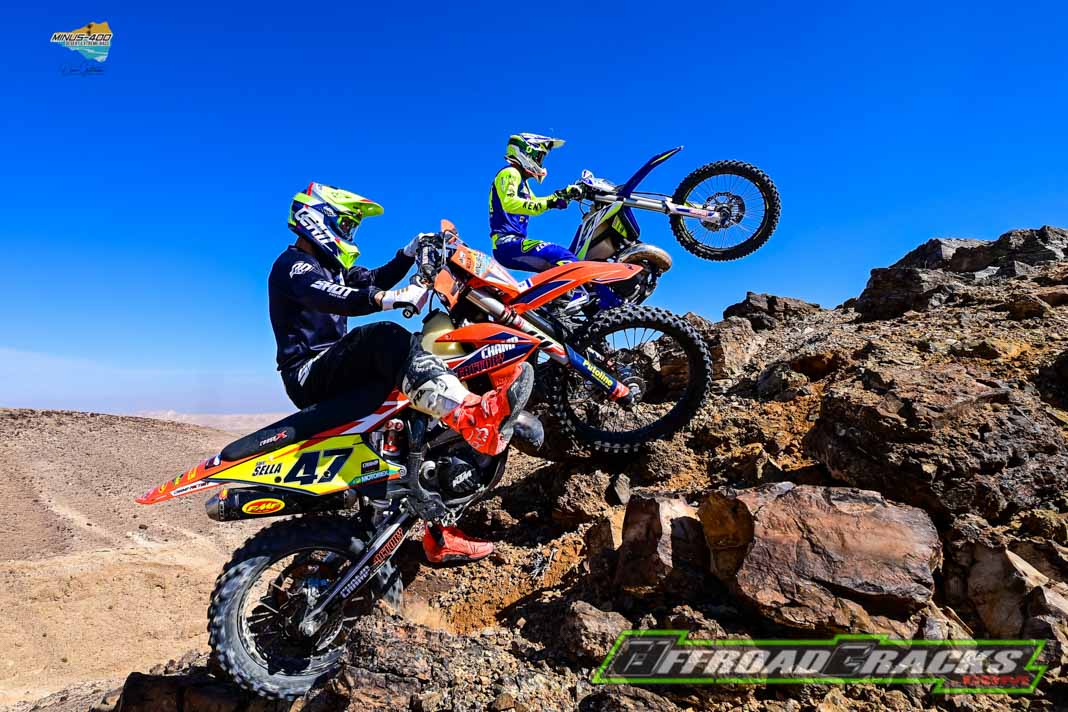 Hinter Billy gibt es jedoch viele Fahrer, die alle darauf bedacht sind, dies nicht zuzulassen. Leider wird Manuel Lettenbichler, sein engster Rivale und Vizemeister der Serie 2021 von Red Bull KTM Factory Racing, verletzungsbedingt fehlen. Aber Wade Young von Sherco Factory Racing ist hungrig auf den Sieg. Die Beschaffenheit des Geländes sollte dem Südafrikaner in die Hände spielen. So auch sein Teamkollege Mario Roman. Der Spanier hat viel Erfahrung mit dem israelischen Terrain und würde gerne für einen Überraschungssieg sorgen.
Jonny Walker von Vision Track Beta, der seine SuperEnduro-Saison als Zweiter hinter Bolt beendet hat, ist eine große Gefahr für den Sieg. Sein Fahrstil ist super geschmeidig und vielleicht genau das Richtige, um das Beste aus diesem Wüstengelände herauszuholen.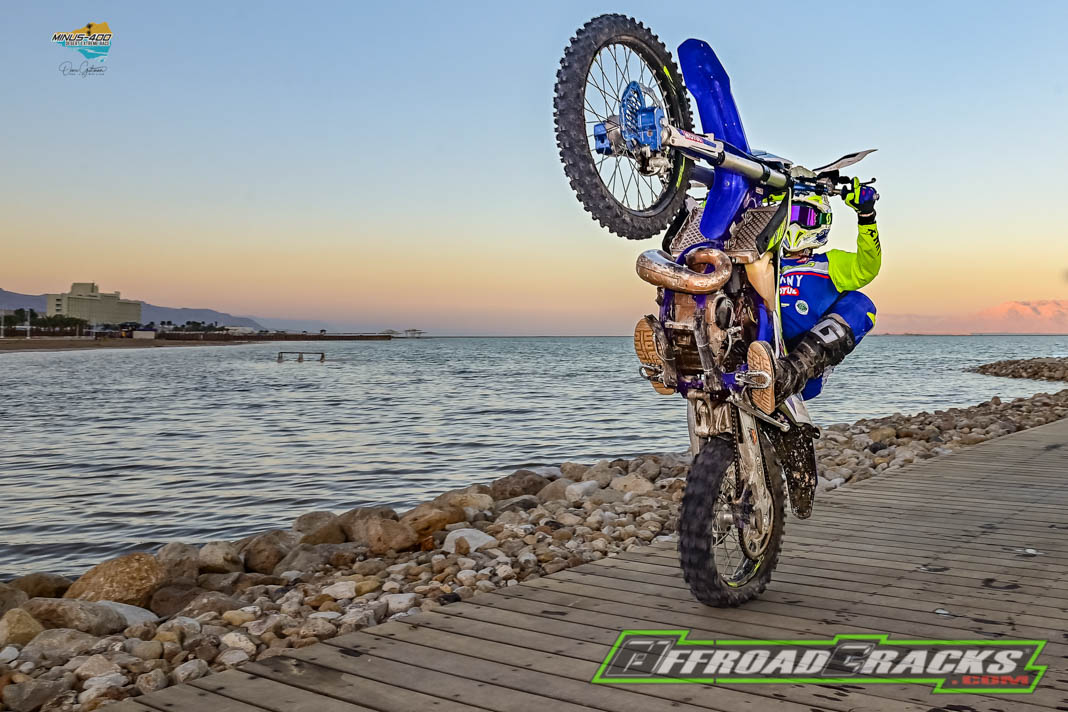 Der Spanier Alfredo Gomez wird mit Spannung sein Debüt in Israel geben und für sein eigenes Rennteam antreten. Als Laufsieger im Jahr 2021 wird Alfredo – auf GASGAS – ein aufregender Podiumskandidat sein. Bereit für sein Heimrennen, wird das aufstrebende Talent Suff Sella ein weiterer Fahrer sein auf den man achten sollte. Mit Ortskenntnis hofft er auf ein überraschendes Ergebnis.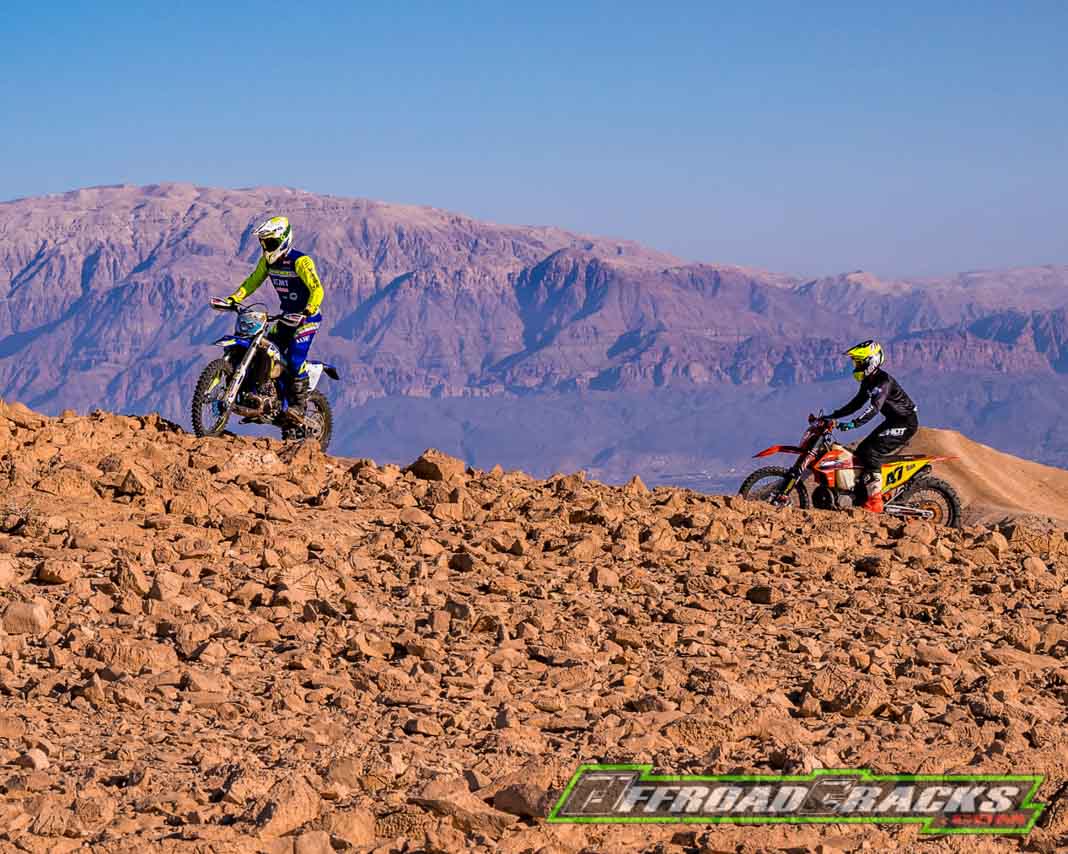 Die Eröffnungsrunde der FIM Hard Enduro World Championship findet vom 5. bis 7. April in Israel statt.
2022 FIM Hard Enduro World Championship
Round 1: Minus 400 – Israel, April 5/6/7
Round 2: Xross – Serbia, May 18/19/20/21
Round 3: Red Bull Erzbergrodeo – Austria, June 16/17/18/19
Round 4: Red Bull Abestone – Italy, July 9/10
Round 5: Red Bull Romaniacs – Romania, July 26/27/28/29/30
Round 6: Red Bull TKO – USA, August 13/14
Round 7: Red Bull Outliers – Canada, August 27/28
Round 8: Hixpania Hard Enduro – Spain, October 7/8/9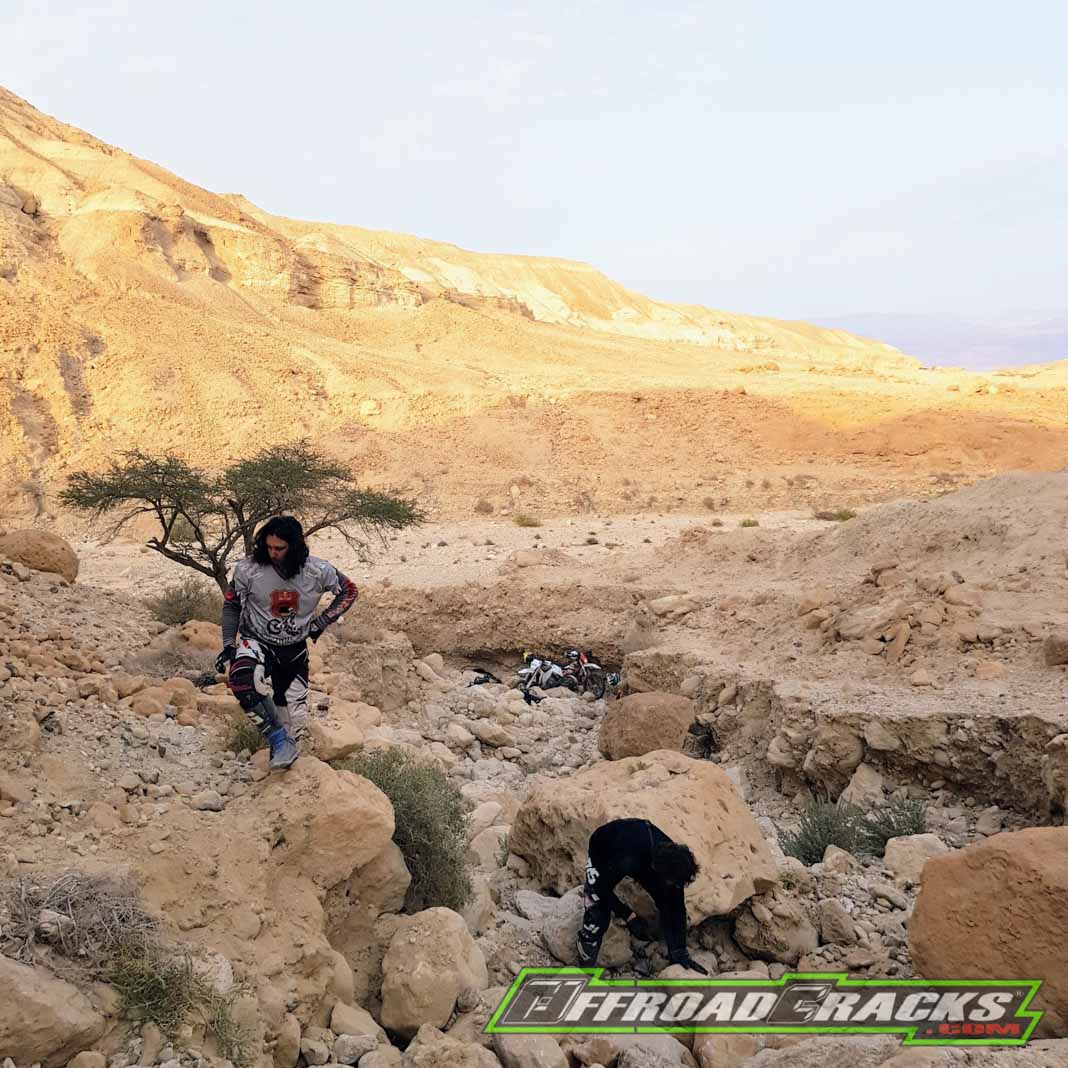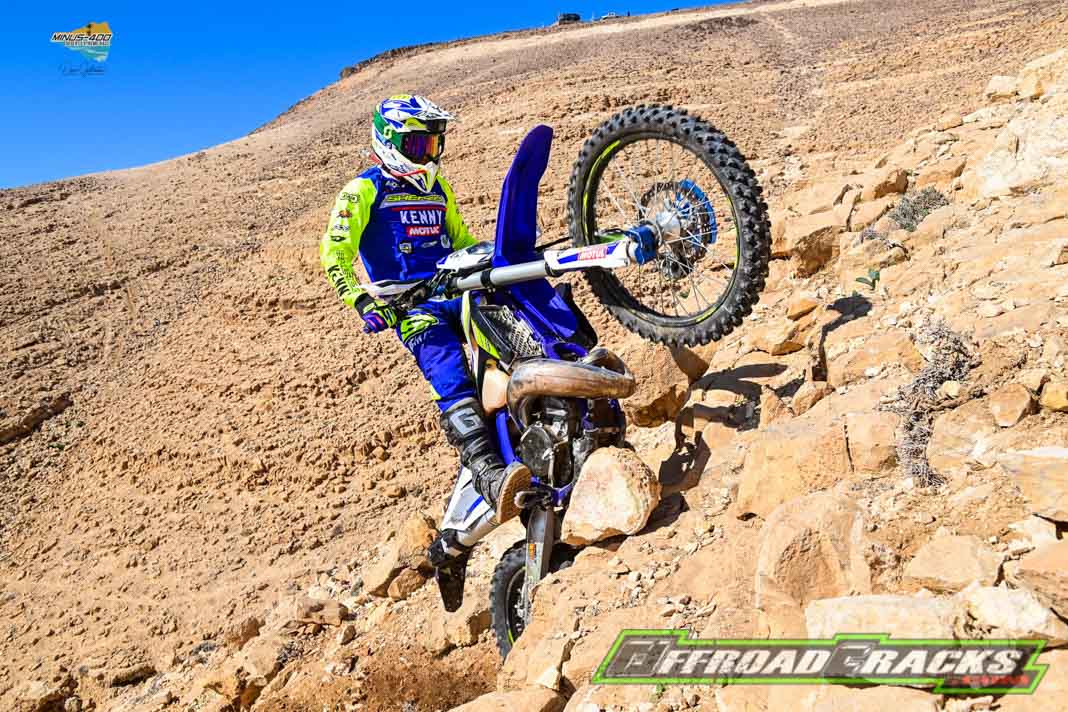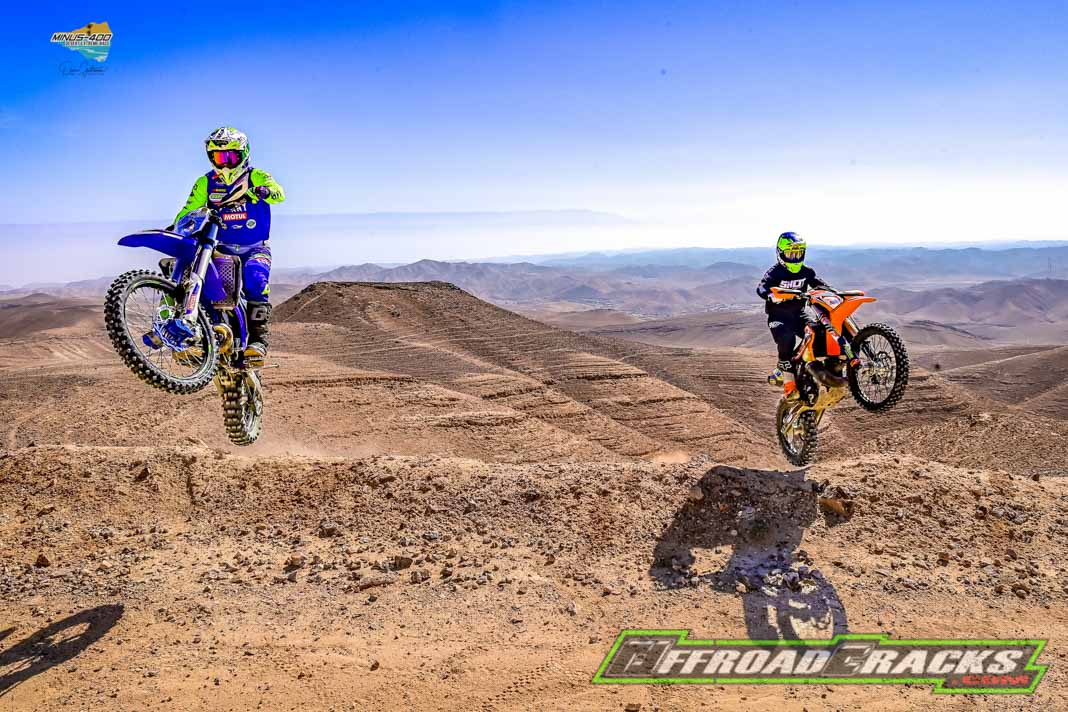 ---

It's go time for the 2022 FIM Hard Enduro World Championship. One week out from the season opener, all eyes are now focused on the Dead Sea and the Minus 400 event. A new year always brings fresh excitement and anticipation, and with a full, eight-round championship lying in wait, 2022 is set to become the most international season yet for the FIM Hard Enduro World Championship.
Breaking new ground in Israel, the Minus 400 is shaping up to be an epic opening round to the FIM Hard Enduro World Championship. Held in the infamous Dead Sea region – the lowest point on earth – it offers a Hard Enduro playground like no other we'll see this year.
Located in the heart of the desert, the Minus 400 gets its name due to the fact that the Dead Sea area sits at an altitude of minus 400 metres below sea level. But don't let the negative numbers fool you, as the terrain is anything but timid. A dry, baron region, it's littered with incredible steep climbs, challenging descents, and numerous pitfalls to keep the world's best Hard Enduro riders on their toes.
Held midweek across three days, the racing gets underway on Tuesday April 5 with the Leonardo Urban Race. Set to be spectacular, day one – like the name suggests – is an urban affair. A morning 14-kilometre loop sees riders fight it out on a mixture of dirt and street to qualify for a place in the afternoon's SuperEnduro.
Wednesday's Yochananof Desert Prologue mixes Cross Country racing with extreme riding. A longer 18-kilometre course filled with tough, natural Hard Enduro obstacles will be raced head-to-head, with the results determining the starting order for the third and final day.
The Minus 400 Main Event promises a demanding end to round one. Organisers have carefully crafted out a 90-kilometre-long course that increases in difficulty the deeper into the terrain riders get. From seemingly endless rocky riverbeds to narrow ridge lines and sharp climbs and descents, there is no room for error.
At the head of the field, it's Husqvarna Factory Racing's Billy Bolt who starts as one of the favourites. Crowned the inaugural FIM Hard Enduro World Champion in 2021, Billy will naturally be looking to successfully defend his crown with a winning start to the season. And as form would indicate, the Brit is a fast learner when it comes to new events having topped the Abestone Hard Enduro in 2021.
Behind Billy though there are a lot of riders all eager to not let that happen. Unfortunately, his closest rival and 2021 series runner-up Red Bull KTM Factory Racing's Manuel Lettenbichler will be absent due to injury, but Sherco Factory Racing's Wade Young is hungry to taste victory. The nature of the terrain should play into the South African's hands, so expect him to come out swinging. So too will his teammate Mario Roman. The Spaniard has plenty of experience riding in Israel and would love to cause an upset win.
On a roll having ended his SuperEnduro campaign as runner-up to Bolt, Vision Track Beta's Jonny Walker is a huge threat for the top step of the podium. Super smooth, his riding style may just be what's required to get the best out of that desert terrain.
Spain's Alfredo Gomez will make his eagerly awaited 2022 debut in Israel, competing for his own race team. A race winner in 2021, Alfredo – on GASGAS machinery – will be an exciting podium contender. Ready for his home race, rising talent Suff Sella will be another rider to watch out for. With local knowledge at his disposal, he will be hoping for a surprise result.
The opening round of the FIM Hard Enduro World Championship takes place at Minus 400 in Israel from April 5-7. Don't forget to watch all the action on our social media channels as well as on Red Bull Motorsport.
2022 FIM Hard Enduro World Championship
Round 1: Minus 400 – Israel, April 5/6/7
Round 2: Xross – Serbia, May 18/19/20/21
Round 3: Red Bull Erzbergrodeo – Austria, June 16/17/18/19
Round 4: Red Bull Abestone – Italy, July 9/10
Round 5: Red Bull Romaniacs – Romania, July 26/27/28/29/30
Round 6: Red Bull TKO – USA, August 13/14
Round 7: Red Bull Outliers – Canada, August 27/28
Round 8: Hixpania Hard Enduro – Spain, October 7/8/9
Quelle / Source: Hardenduro World Championship, Minus 400