GETZENRODEO
---
HINWEIS: Das Video ist noch deaktiviert, damit keine unerwünschte Datenübertragung zu Youtube stattfindet. Zur Aktivierung bitte auf das Vorschaubild/Video-Link klicken. Damit werden Daten übermittelt, zu deren Art, Umfang und Verwendungszweck wir keineAuskünfte geben können.
---
NOTE: The video is still deactivated so that no unwanted data transfer to YouTube takes place. To activate, please click on the preview image / video link. This transmits data about the type, extent and purpose of which we cannot provide any information.
---

Das Getzenrodeo wird in einem heftigen Fight enden!
Es ist ein wahres Kräftemessen bei der FIM Hardenduro Weltmeisterschaft 2021 angesagt: Jetzt gilt's, denn am kommenden Wochenende startet das Finale zur Hardenduro WM beim GetzenRodeo in Deutschland. Wird Manuel Lettenbichler auf seiner KTM zurückschlagen können und sich den Titel sichern können? Genau deshalb wird es wohl das spannendste Rennen der Saison zwischen Billy Bolt (Husqvarna) und Manuel Lettenbichler (KTM) werden, die nur drei Punkte im Kampf um den ersten FIM-Hardenduro-Weltmeister-Titel auseinander liegen!
Es war eine verdammt gute erste Saison. Nach einem verspäteten Start wurde die erste FIM Hardenduro World Championship im mittlerweile berüchtigten Abestone Hard Enduro in Italien zum Leben erweckt. Die Red Bull Romaniacs folgten mit einer epischen Rennwoche in Rumänien bevor die Serie für den Red Bull TKO den Atlantik überquerte. Die Rückkehr nach Europa bescherte spannendes Renngeschehen bei der HERO Challenge in Polen und zuletzt beim Hixpania Hardenduro in Spanien.
Während die Meisterschaft in dieser Zeit vier verschiedene Rennsieger gesehen hat – Bolt, Lettenbichler, Wade Young (Sherco) und Alfredo Gomez (Husqvarna) – waren es Bolt und Lettenbichler, die die Serie klar dominierten. Bolt holte zwei Siege und Lettenbichler einen, womit der Brite aktuell einen knappen Drei-Punkte-Vorsprung vor dem Deutschen inne hat – damit ist das Getzenrodeo 2021 wohl das wichtigste Rennen in ihrer bisherigen Karriere.
Die WM-Entscheidung
Das GetzenRodeo ist ein Rennen, das Bolt natürlich gewinnen möchte. Für den WM-Titelgewinn müsste er allerdings nur als Zweiter hinter Manuel ins Ziel kommen, um diesen dann wegen eines Tie-Breaks für sich zu sichern. Hintergrund: Mit zwei Siegen würde Billy den Titel ergattern, da er in dieser Saison mehr zweite Plätze als Lettenbichler erzielte.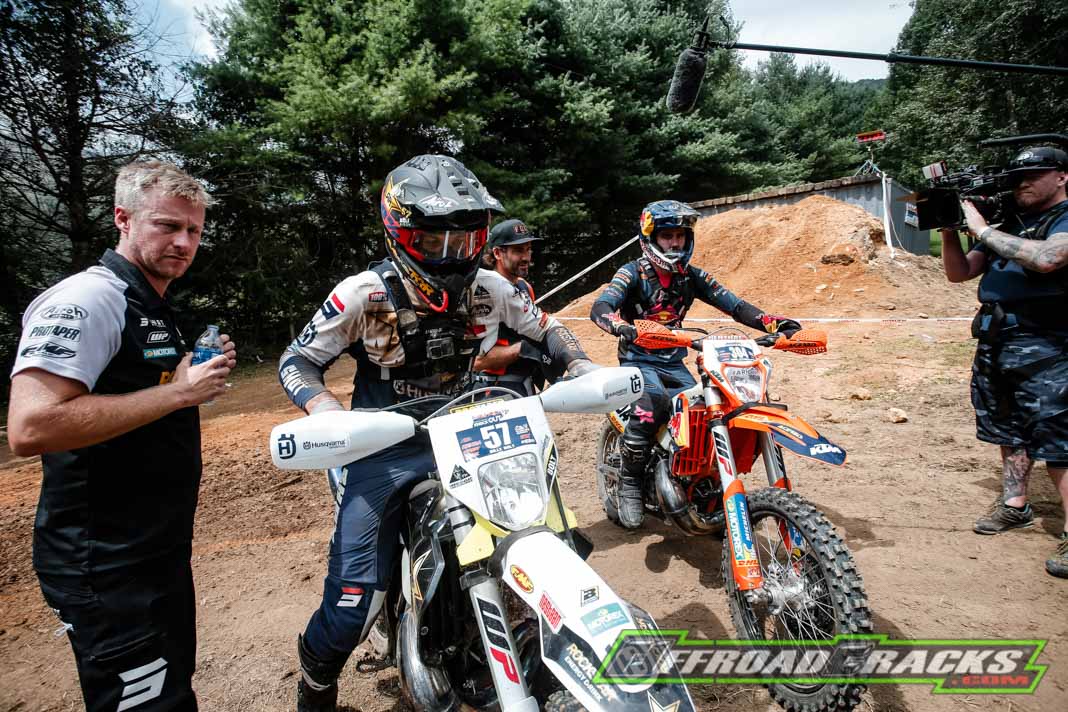 Für Manni darf das Hauptziel nichts weniger als der Sieg sein. Dann muss er nur noch hoffen, dass sein Plan aufgeht. Das GetzenRodeo ist für ihn ein Heimrennen, so dass er den Support der Zuschauer sicherlich als Vorteil nutzen will. Manni ist in dieser Art von Gelände eine beeindruckende Kraft auf der engen und technischen Waldstrecke, was ihm 2018 und 2019 jeweils den Sieg bei der WESS eingebracht hat. 2019 konnte er rotz erheblichem Druck dann auch noch die WESS-Meisterschaft gewinnen.
Mit 17 Punkten Rückstand auf Bolt ist Sherco's Wade Young auf Platz drei der einzige weitere Fahrer im Feld mit einer theoretischen Chance noch Meister zu werden. Für dieses Szenario dürfte sich der Südafrikaner im Finale keinen einzigen Fehler leisten, um sich den möglichen Titel noch sichern zu können. Teamkollege Mario Roman liegt mit neun Punkten Rückstand auf Platz vier und wartet darauf die Schwächen seiner Gegner für sich zu nutzen.
Jonny Walker von Beta liegt sechs Punkte hinter Roman auf Platz fünf gefolgt von Gomez mit zwei Punkte Rückstand. Gomez wird mit ordentlichem Selbstvertrauen ins Rennen gehen, nachdem er in Spanien einen atemberaubenden Sieg errungen hat. Gomez wurde 2019 zweiter in Deutschland und so könnte ein weiteres Top-Ergebnis des Spaniers den Meisterschaftsverlauf gehörig durcheinander bringen.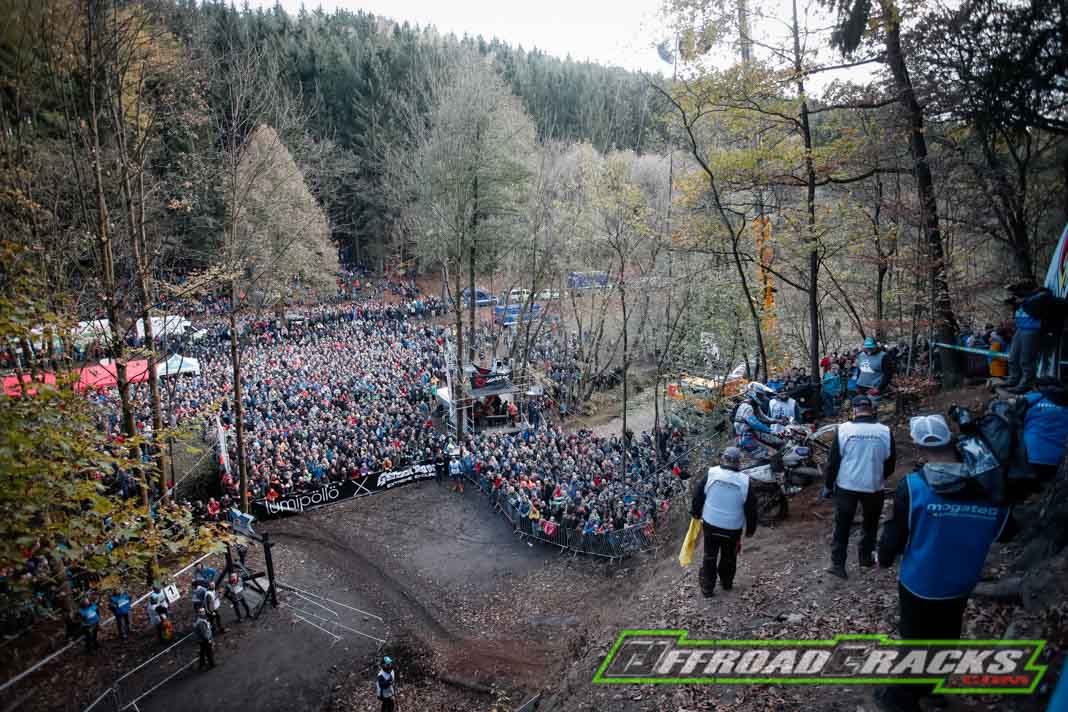 Als Eintagesrennen ist das GetzenRodeo alles andere als einfach. Tatsächlich sind es zwei brutal harte Rennen, die in einem engen Zeitrahmen abgehalten werden. Auf einer technisch anspruchsvollen Strecke kämpfen beim morgendlichen zweistündigen GetzenRace 60 Teilnehmer um einen Platz im Nachmittagsfinale. Nach einer kurzen Pause treten die Top-15 der Qualifikation beim GetzenChamp-Rennen an, um auf einem intensivierten Kurs in Gegenrichtung zum GetzenRace um den Sieg zu kämpfen.
GetzenRodeo Zeitplan Samstag, 30. Oktober 2021
10.00 – 12.00 Uhr: GetzenRace
14.00 Uhr: GetzenChamp (80min +1 Runde)
15:45 Uhr: Siegerehrung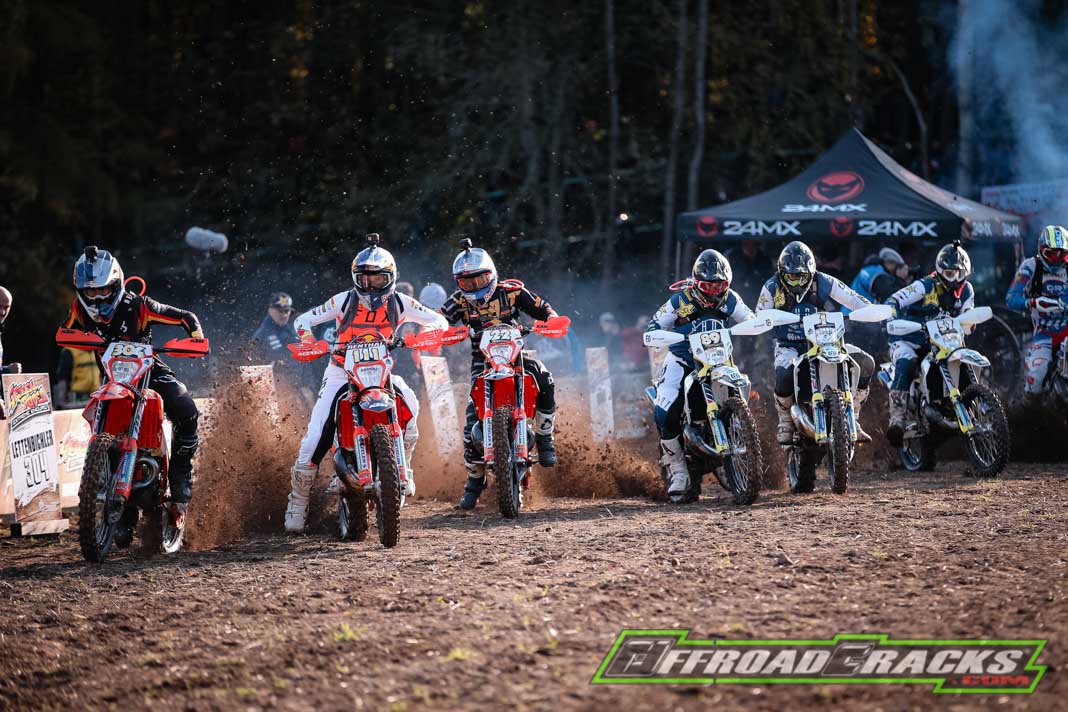 2021 FIM Hard Enduro Championship
Billy Bolt (Husqvarna) 87pts
Manuel Lettenbichler (KTM) 84pts
Wade Young (Sherco) 70pts
Mario Roman (Sherco) 61pts
Jonny Walker (Beta) 55pts
Alfredo Gomez (Husqvarna) 53pts
Michael Walkner (GASGAS) 37pts
Teodor Kabakchiev (Husqvarna) 28pts
Taddy Blazusiak (GASGAS) 26pts
Dominik Olszowy (Husqvarna) 23pts
---

FIM Hard Enduro World Championship Set For Explosive Final In Germany
Wels, Austria – October 21, 2021 — It's crunch time for the 2021 FIM Hard Enduro World Championship as competitors prepare to head to Germany for next weekend's final round of the series, the GetzenRodeo. In what's set to be an explosive eighth and final round, only three points separate Billy Bolt (Husqvarna) and Manuel Lettenbichler (KTM) in the battle to become the first FIM Hard Enduro World Champion!
It's been one heck of a season. After a delayed start, the inaugural FIM Hard Enduro World Championship roared into life at the now-infamous Abestone Hard Enduro in Italy. Red Bull Romaniacs followed hot on its heels for an epic week of action in Romania, before the series crossed the Atlantic to the USA for the Red Bull TKO. A return to Europe saw some incredible racing at HERO Challenge in Poland, and most recently the Hixpania Hard Enduro in Spain.
While the championship has seen four different race winners in that time – Bolt, Lettenbichler, Wade Young (Sherco) and Alfredo Gomez (Husqvarna) – it's been Bolt and Lettenbichler who have remained most dominant. Bolt has collected two wins to Lettenbichler's one – at Red Bull Romaniacs – and the Brit now holds a slender three-point lead over the German entering arguably the most important race of either rider's career to date.
The Championship Decider
While the GetzenRodeo is a race Bolt will naturally want to win, it's not one he must win in order to secure the world title. However, if Lettenbichler wins, Billy must cross the finish line in second to clinch the title by virtue of a tie-breaker (equal on two wins each, Billy would secure the title due to having more second place results this season).
For Mani, his game plan has to be nothing less than victory and then hope that the cards fall his way. With GetzenRodeo a home race for the German, he will look to use home support to his advantage. A formidable force around the tight and technical forest track, he has won the previous two editions (2018, 2019) of the race, winning the 2019 WESS Championship despite considerable pressure.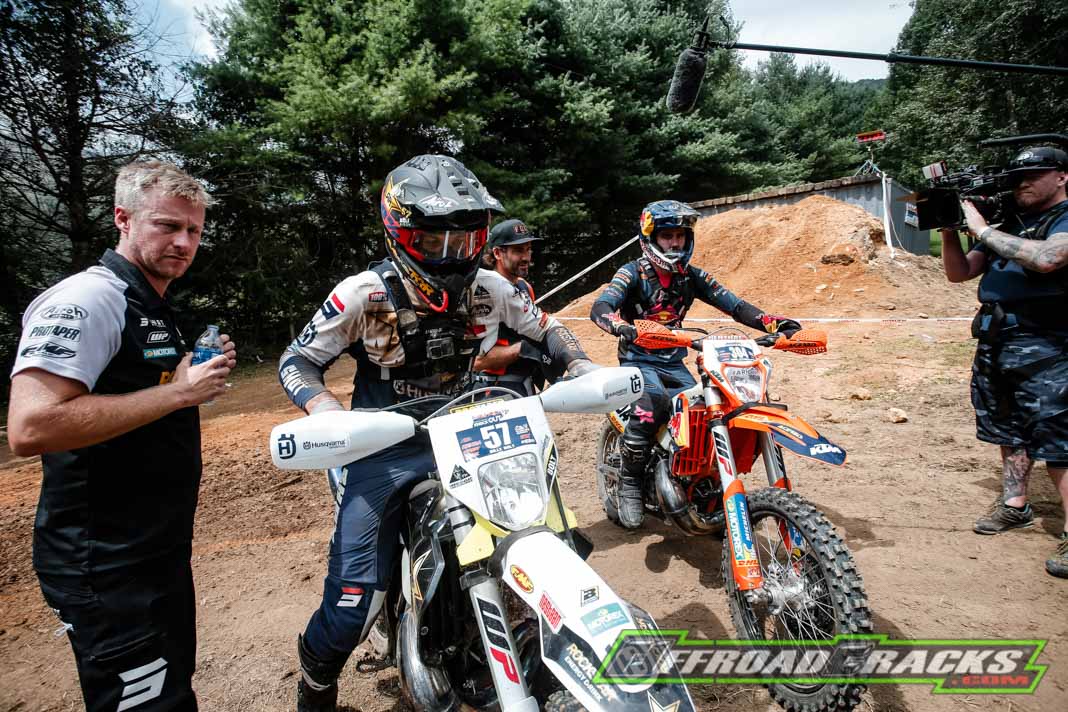 Sitting 17 points behind Bolt in third place, Sherco's Wade Young is the only other rider with a mathematical chance of becoming champion. While that scenario is a tall ask for the South African, he can't afford a mistake at the final round if he wants to end his championship campaign on the podium. Teammate Mario Roman is nine points behind in fourth and ready to pounce.
Beta's Jonny Walker is six points behind Roman in fifth, with Gomez a further two points adrift in sixth. Gomez enters GetzenRodeo with momentum on his side having delivered a stunning victory last time out in Spain. Gomez also placed second in Germany in 2019 and so another result like that from the Spaniard could see the final championship standings dramatically change for all.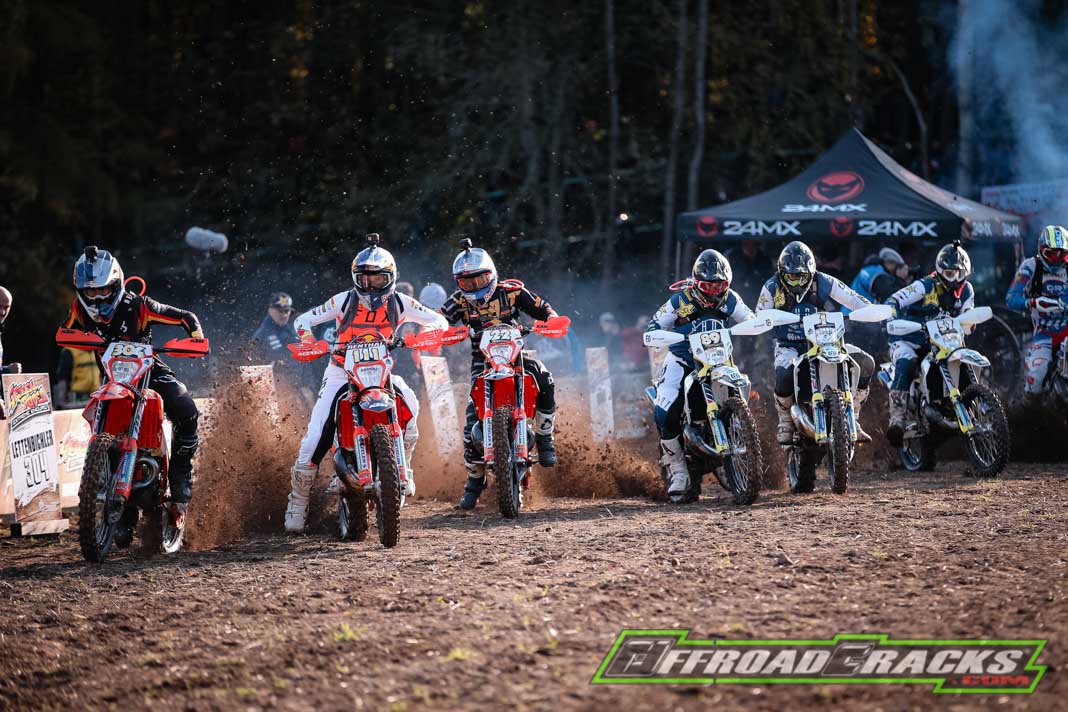 GetzenRodeo – How It Works
A one-day race, GetzenRodeo is anything but easy. In fact, it's really two brutally tough races squeezed into a condensed time frame. On a technically demanding course, the morning two-hour GetzenRace will see 60 competitors battle for a place in the afternoon final. Following a short break, the top-15 qualifiers take on the GetzenChamp race to battle it out for victory on an intensified course, run in the opposite direction to the GetzenRace.
GetzenRodeo Schedule
Saturday October 30
10.00 – 12.00: GetzenRace
14.00: GetzenChamp (80min +1 Lap)
15:45: Prize Giving Ceremony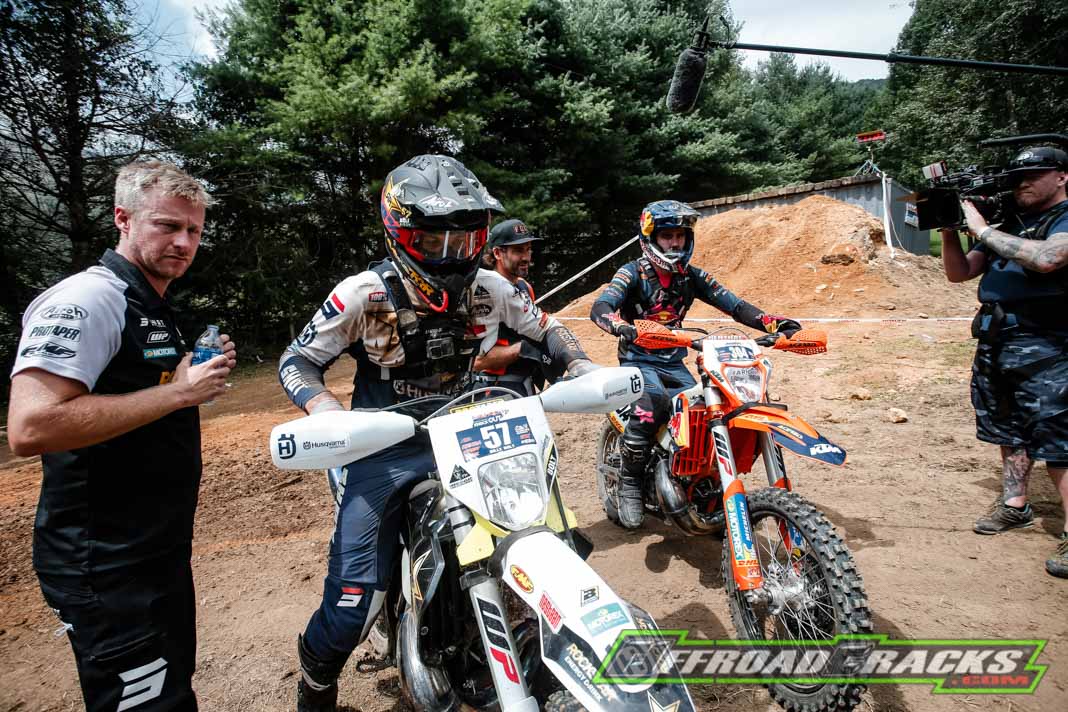 2021 FIM Hard Enduro Championship Standings
1. Billy Bolt (Husqvarna) 87pts
2. Manuel Lettenbichler (KTM) 84pts
3. Wade Young (Sherco) 70pts
4. Mario Roman (Sherco) 61pts
5. Jonny Walker (Beta) 55pts
6. Alfredo Gomez (Husqvarna) 53pts
7. Michael Walkner (GASGAS) 37pts
8. Teodor Kabakchiev (Husqvarna) 28pts
9. Taddy Blazusiak (GASGAS) 26pts
10. Dominik Olszowy (Husqvarna) 23pts
Quelle / Source: FIM HARDENDURO