Anscheinend möchte man beim italienischen Hersteller endlich wieder zurück ins große Offroadbusiness, nachdem man es bereits mit GasGas-Motoren vor einigen Jahren eher erfolglos probiert hatte. Jetzt aber agiert man mit einem global Player in Form von Yamaha, der zugleich 125er und 250er Zweitakt-Motoren liefert. Daraus soll sogleich ein EnduroGP-TEAM entstehen, das schon in der kommenden Enduro-Weltmeisterschaft ordentlich mitmischen will. Auch auf nationaler Ebene sollen diverse Offroad-Teams mit Fantic Motor Bikes am Start stehen.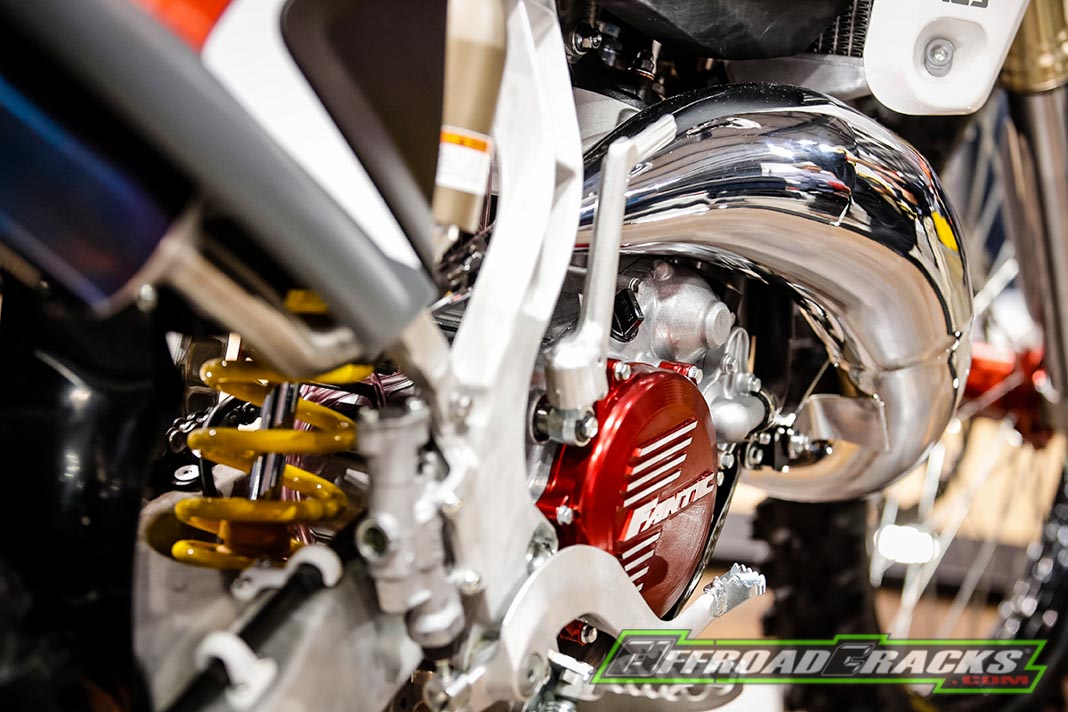 Die XE 125 ist das nagelneue 125er Zweitakt-Enduro-Modell von dem es in der XX-Variante auch ein reines Cross-Gerät geben soll – alternativ auch mit 250 Kubikzentimeter Hubraum. Dabei stammt sowohl das Chassis als auch der Motor von den blauen Japanern. Zudem hat Fantic weitere technischen Veränderungen und Optimierungen vorgenommen, was sich nicht nur nur auf das Kunststoff-Kleid bezieht.
Teilweise gibt es schon Gerüchte, dass auch Viertakt-Motoren für die Basis von Sportenduros in der E1- und E2-Klasse in Planung wären, was aber bislang noch unbestätigt blieb.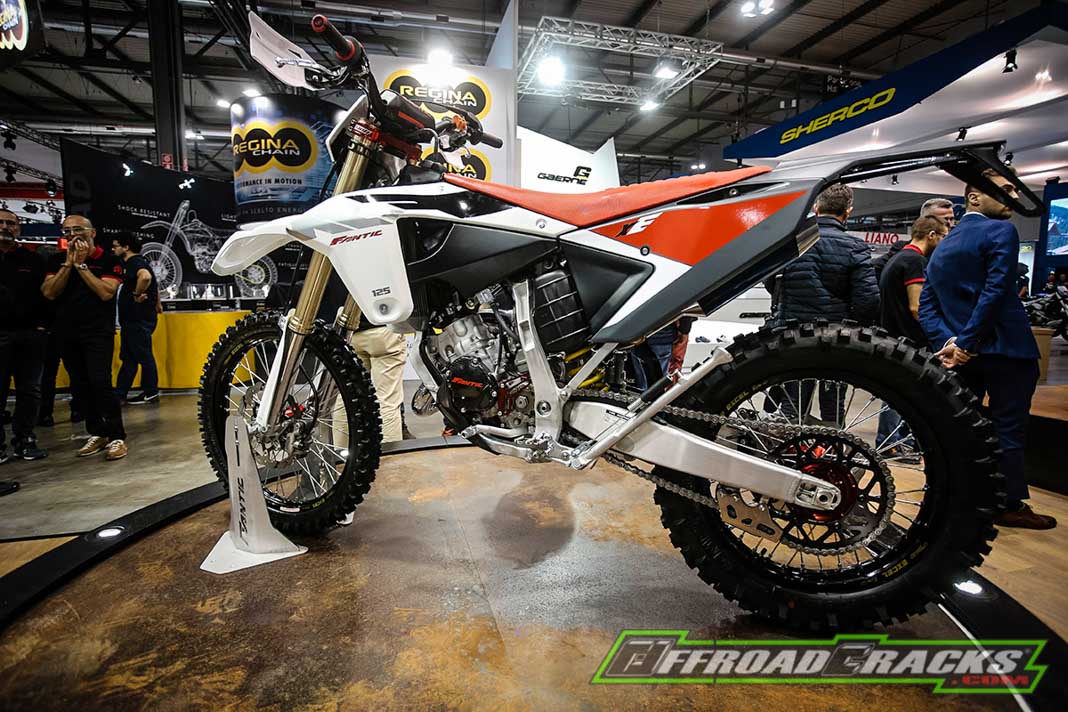 Fantic ist im Endurosport keine unbekannte Marke, die auf zahlreiche Offroad-Titel zurückschauen kann. In der Scrambler-Szene konnte man mit der 125-250-500 in der Vergangenheit einen guten Absatz erzielen, so dass dieser Schritt zurück in den Sport für die Italiener eine logische Konsequenz darstellt – betrachte man nicht nur die betriebswirtschaftliche Seite, sondern auch die emotionale Seite samt Fantic-Historie.
Zweifellos ein guter Zugewinn für die Enduro-Fangemeinde!
Bisherige Fantic-Modellpalette
ENDURO
Fantic Enduro 50 2T (Performance, Casa)
Fantic Enduro 125 4T (Performance, Casa)
Fantic 250E Casa
SUPERMOTO
Fantic Motard 125 4T (Performance, Casa)#
Fantic Motard 50 2T (Performance, Casa)
SCRAMBLER
Caballero 125
Caballero 250
Caballero 500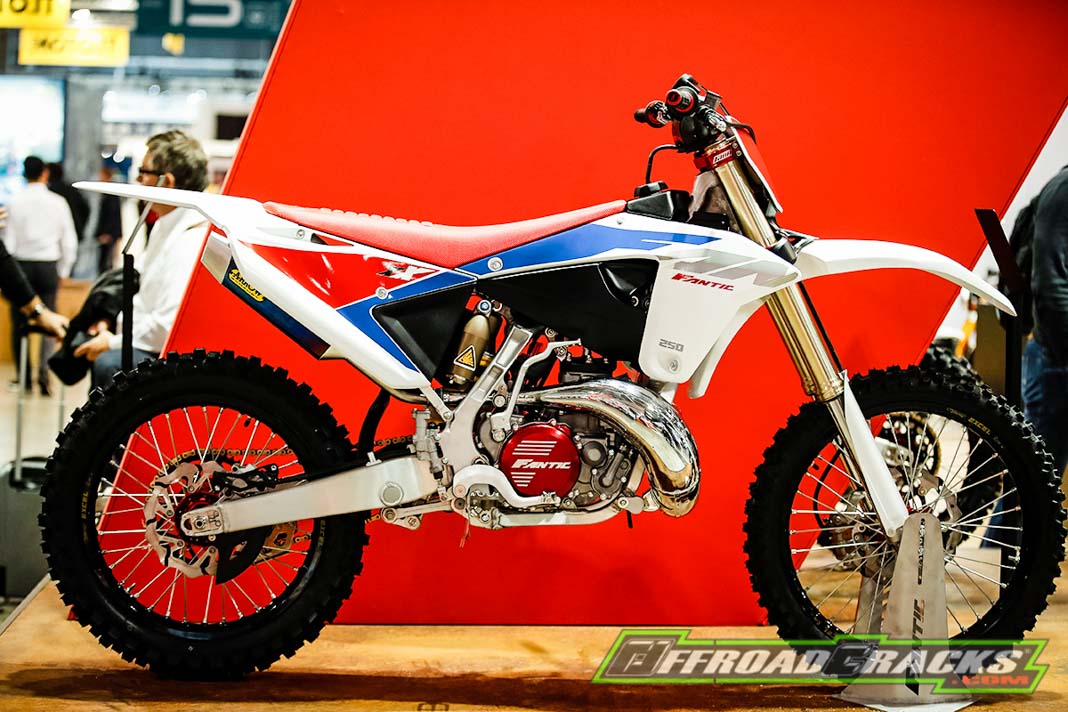 Ab 2020 angekündigte Fahrzeuge mit Yamaha-Chassie und -Herz
ENDURO
Fantic Enduro XE 125
Fantic Enduro XE 250
MOTOCROSS
---

Fantic return to racing heritage
The Fantic stand was one of those refreshing beacons in a sea of street bikes. The Italian manufacturer has had a strong growth in recent years particularly with their Caballero range of Scrambler street bikes.
But the big announcement at the show however was Fantic will return to Enduro racing in 2020 with teams competing in EnduroGP and a handful of national championships including the Italian and British series.
The XE 125 is the new 2-stroke enduro model (there are also XX 125 and XX 250 motocross models) which are largely based on the Yamaha chassis and engine – though look closer and you will see there are some healthy additions on the XE125 which go much further than simply putting on different plastics.
Quelle / Source: Future7 Media