Last race 2020 – All Champions in Rüdersdorf / Alle Meister 2020 in Rüdersdorf

---
HINWEIS: Das Video ist noch deaktiviert, damit keine unerwünschte Datenübertragung zu Youtube stattfindet. Zur Aktivierung bitte auf das Vorschaubild/Video-Link klicken. Damit werden Daten übermittelt, zu deren Art, Umfang und Verwendungszweck wir keineAuskünfte geben können.
---
NOTE: The video is still deactivated so that no unwanted data transfer to YouTube takes place. To activate, please click on the preview image / video link. This transmits data about the type, extent and purpose of which we cannot provide any information.
---

Nachdem die März-Veranstaltungen in Uelsen und Dahlen vorerst gestrichen wurden, bemühten sich beide Organisatoren eifrig um Ersatz.
Die entsprechenden Lösungen können nun nach intensivem Austausch mit dem DEM-Promoter Kooperationsgemeinschaft ADAC Enduro präsentiert werden, wenngleich zum jetzigen Zeitpunkt noch nicht alle offenen Punkte restlos geklärt sind.
Der ursprüngliche Ausweichtermin am 05./06. Juni verfällt, da sich gegenwärtig kein Veranstalter imstande sieht, an diesem Wochenende einen Prädikatslauf auszurichten.
Somit startet die Int. Deutsche Enduro Meisterschaft mit dem neu angesetzten Termin am 31. Juli / 01. August. Diese Doppel-Veranstaltung ist allerdings nur den DEM-Startern vorbehalten und wird als "Sprint-Enduro" durchgeführt. Der Austragungsort ist vorerst noch offen. Als sicher gilt jedoch, dass diese Veranstaltung in Sachsen ausgetragen wird und als Ersatz für "Rund um Dahlen" gilt.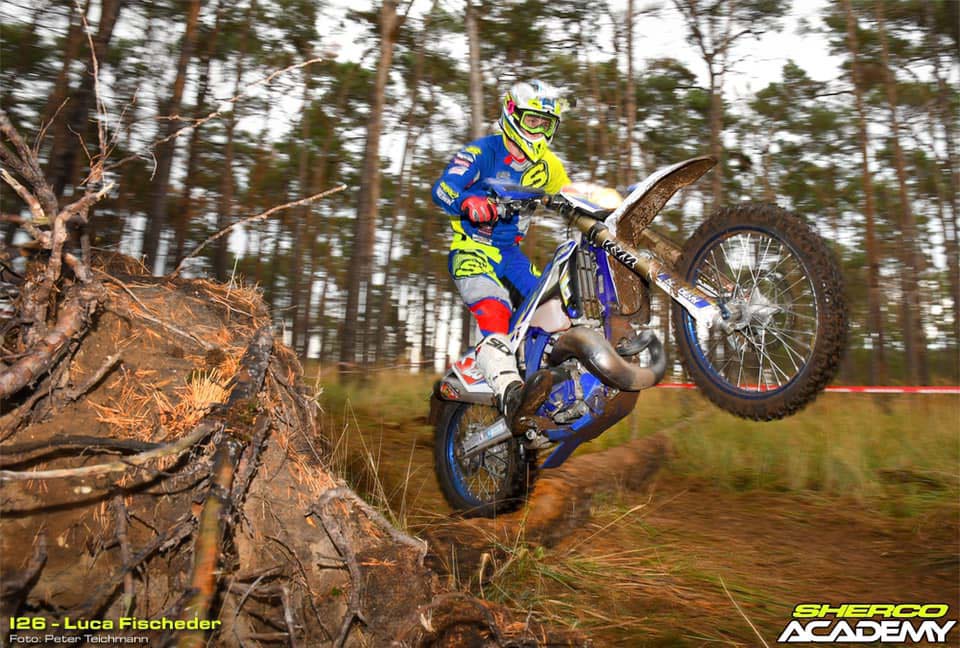 Der MSC Niedergrafschaft e.V. im ADAC bemühte sich ebenso um einen Ausweichtermin und wurde mit dem 14./15. August fündig. Die Organisatoren planen ihre Veranstaltung erneut als Zwei-Tages-Fahrt und im gewohnt klassischen Enduro-Modus durchzuführen. Allerdings wird die Uelsener ADAC-Geländefahrt lediglich für die DMSB-Enduro-Cup-Klassen sowie Senioren, Super-Senioren und Damen als Prädikatslauf ausgeschrieben.
Der Verzicht auf das DEM-Prädikat ist damit begründet, dass in dieser Zeit, neben dem Sprint-Enduro und dem DEM-Lauf in Waldkappel, auch international ein sehr straffer Termin-Kalender mit den WM-Läufen in Estland und Schweden, dem EM-Lauf in Tschechien und nicht zuletzt den Six Days Ende August angesetzt ist. Damit sollen Fahrer entlastet werden, die Ambitionen haben, auch international an den Start zu gehen.
Sollte jedoch widererwartend das Szenario eintreten, dass die ISDE in Italien erneut abgesagt werden müssten, würde die Veranstaltung in Uelsen doch noch kurzfristig mit dem DEM-Prädikat aufgewertet werden.
Termin-Übersicht 2021
31.07./01.08. Sachsen / genauer Austragungsort noch offen (nur DEM-Klassen)
14./15.08. Uelsen (nur DMSB-Enduro-Cup)
22.08. Waldkappel
11.09. Rehna
25./26.09. Burg
17.10. Streitberg
24.10. Kempenich (nur DMSB-Enduro-Cup)
06./07.11. Rüdersdorf
---

After the March events in Uelsen and Dahlen were canceled for the time being, both organizers tried hard to find a replacement.
The corresponding solutions can now be presented after an intensive exchange with the DEM promoter cooperation group ADAC Enduro, although not all open points have been completely clarified at this point in time.
The original alternative date on 05/06. June expires, as no organizer is currently able to host a qualification run this weekend.
Thus the Int. German Enduro Championship with the new date on July 31st / August 1st. However, this double event is only reserved for DEM starters and is carried out as a 'Sprint Enduro'. The venue is still open for the time being. What is certain, however, is that this event will be held in Saxony and will serve as a replacement for "Around Dahlen".
The MSC Niedergrafschaft e.V. in the ADAC also tried to find an alternative date and was on the 14./15. August find it. The organizers are planning to hold their event again as a two-day ride and in the familiar classic enduro mode. However, the Uelsen ADAC off-road race is only advertised as a grade run for the DMSB Enduro Cup classes as well as seniors, super seniors and women.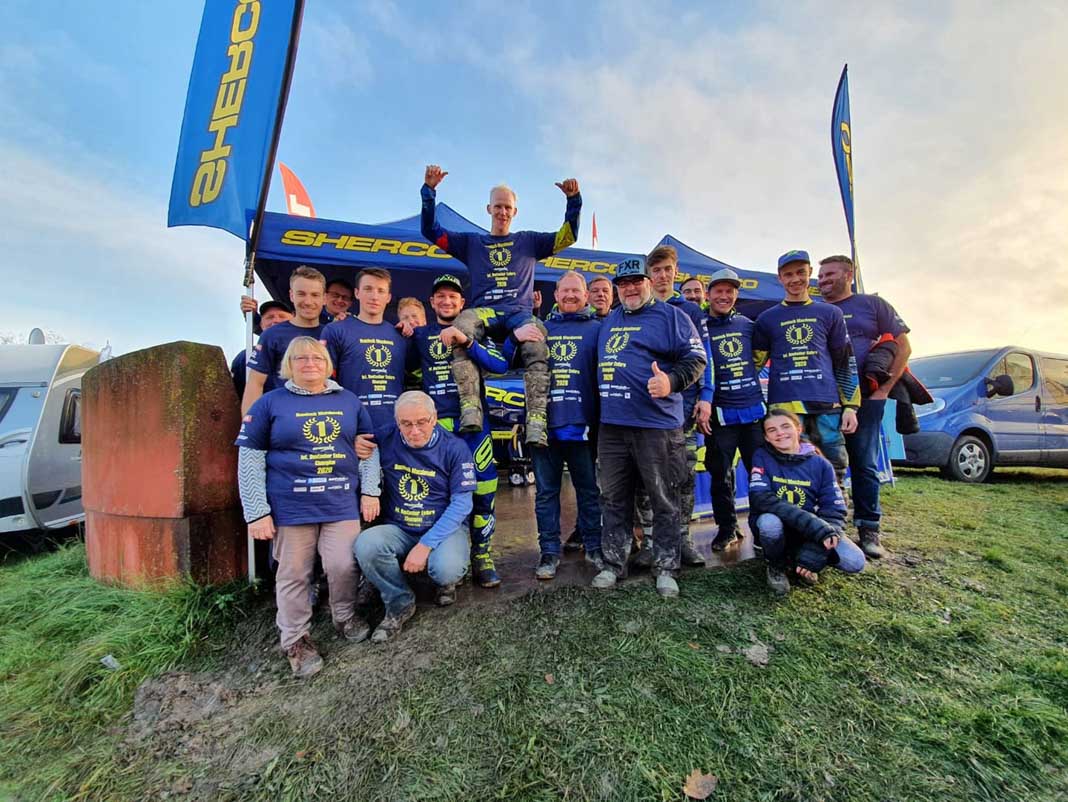 The renouncement of the DEM rating is justified by the fact that during this time, in addition to the Sprint Enduro and the DEM run in Waldkappel, there is also a very tight international calendar with the World Championship races in Estonia and Sweden, the European Championship Run in the Czech Republic and not least the Six Days at the end of August. This should relieve drivers who have ambitions to start internationally.
However, if, contrary to expectations, the scenario occurs that the ISDE in Italy would have to be canceled again, the event in Uelsen would be upgraded with the DEM rating at short notice.
Schedule 2021
July 31st / August 1st Saxony / exact venue still open (DEM classes only)
August 14/15 Uelsen (only DMSB Enduro Cup)
08/22 Waldkappel
11.09. Rehna
25./26.09. Castle
17.10. Streitberg
October 24 Kempenich (only DMSB Enduro Cup)
06/07/11 Rudersdorf
Quelle / Source: Enduro DM, Sherco