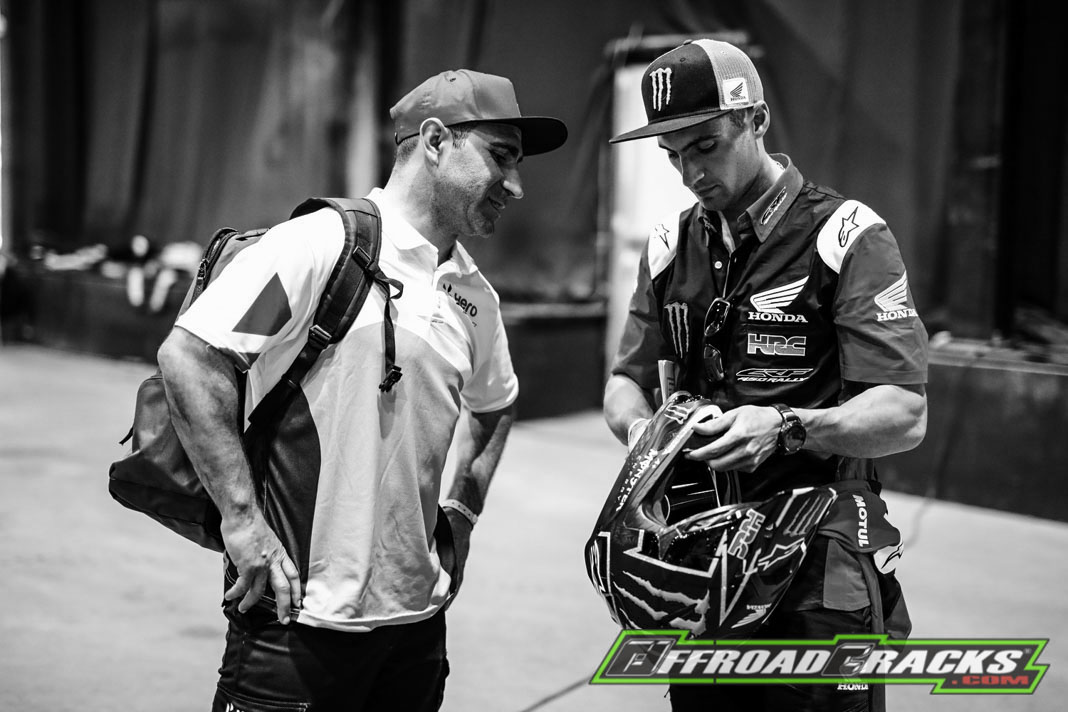 Der 40-jährige Paulo starb nach einem Sturz bei Kilometer 273 der 7. Etappe. Die Organisatoren erhielten um 10:08 Uhr einen Alarm und sandten einen medizinischen Hubschrauber aus, der beim bewusstlosen Biker um 10:16 Uhr eintraf. Kurz darauf erlitt er einen Herzstillstand. Nach Wiederbelebungsversuchen vor Ort wurde "Speedy" mit einem Hubschrauber zum Layla-Krankenhaus gebracht, wo er traurigerweise für tot erklärt wurde.
HINWEIS: Das Video ist noch deaktiviert, damit keine unerwünschte Datenübertragung zu Youtube stattfindet. Zur Aktivierung bitte auf das Vorschaubild/Video-Link klicken. Damit werden Daten übermittelt, zu deren Art, Umfang und Verwendungszweck wir keineAuskünfte geben können. NOTE: The video is still deactivated so that no unwanted data transfer to YouTube takes place. To activate, please click on the preview image / video link. This transmits data about the type, extent and purpose of which we cannot provide any information.
---
HINWEIS: Mit Anklicken des Videos stellen sie automatisch eine Verbindung zu Youtube/Google her, was einen ungewünschten personenbezogenen Datenaustausch mit sich bringen kann. Weitere Infos unter: www.google.de/privacy
---
Er hatte eine unglaubliche Karriere in der Rallye-Welt, einschließlich einer Reihe bemerkenswerter Siege bei den prestigeträchtigsten Rallyes der Welt. Er wurde 2013 zum FIM Cross Country Rally World Champion gekrönt und wurde Zweiter bei der Rallye Dakar 2015. Zudem war er auch in Deutschland mit Husqvarna und Honda aktiv: Beispielsweise bei der Maxxis German Cross Country Meisterschaft und der der Baja 500, weshalb für viele deutsche Offroader Paulo Goncalves kein Unbekannter war.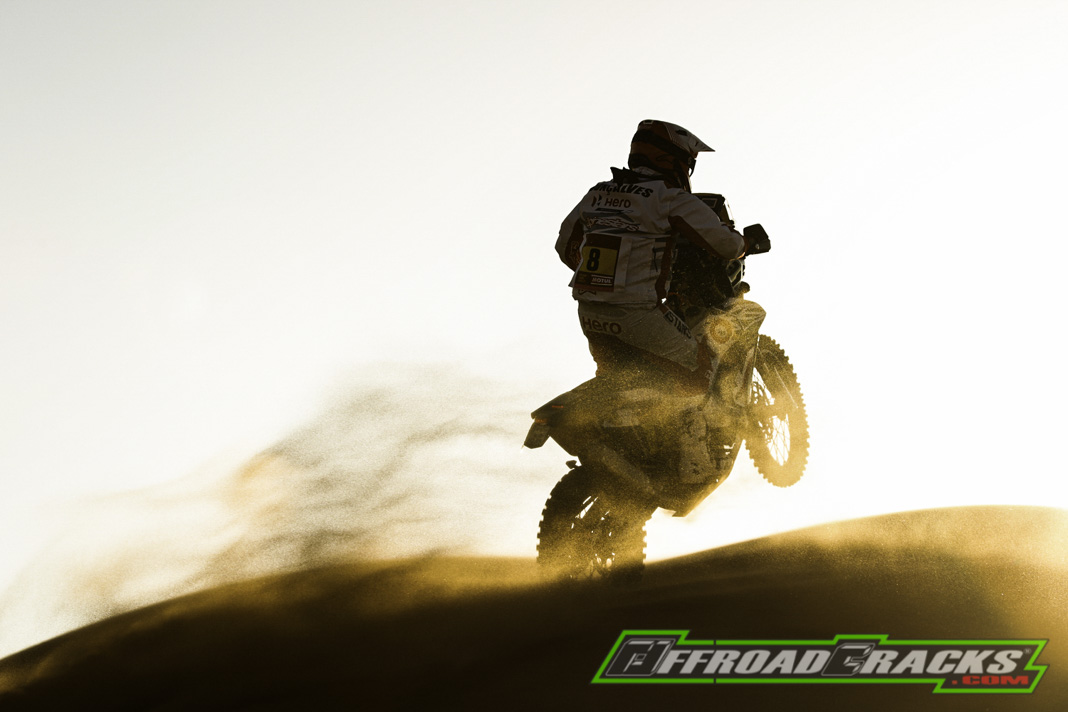 Wolfgang Fischer, Leiter der Hero MotoSports Rallye-Teams: "In diesem Moment können Worte unseren Schock und Verlust nicht beschreiben. Paulo Goncalves. Er trat dem Team im April letzten Jahres bei und wurde innerhalb kürzester Zeit ein fester Bestandteil der Hero MotoSports Familie. Er wird schmerzlich vermisst und wird uns immer in guter Erinnerung bleiben. Paulo war ein wahrer Champion, Gentleman, verlässlicher Freund aller Rennfahrer und ein Vorbild als Sportler und Persönlichkeit. Wir sprechen seiner Familie und seinen Freunden unser tiefstes Beileid aus."
Aus gegebenen Anlass und als Hommage an einen außergewöhnlichen Sportler werden wir für den Rest des Tages in Gedenken an "Speedy" Paulo Goncalves, seiner Familie und Angehörigen den Redaktions-Betrieb einstellen.
Das OFFROADCRACKS-REDAKTIONS-TEAM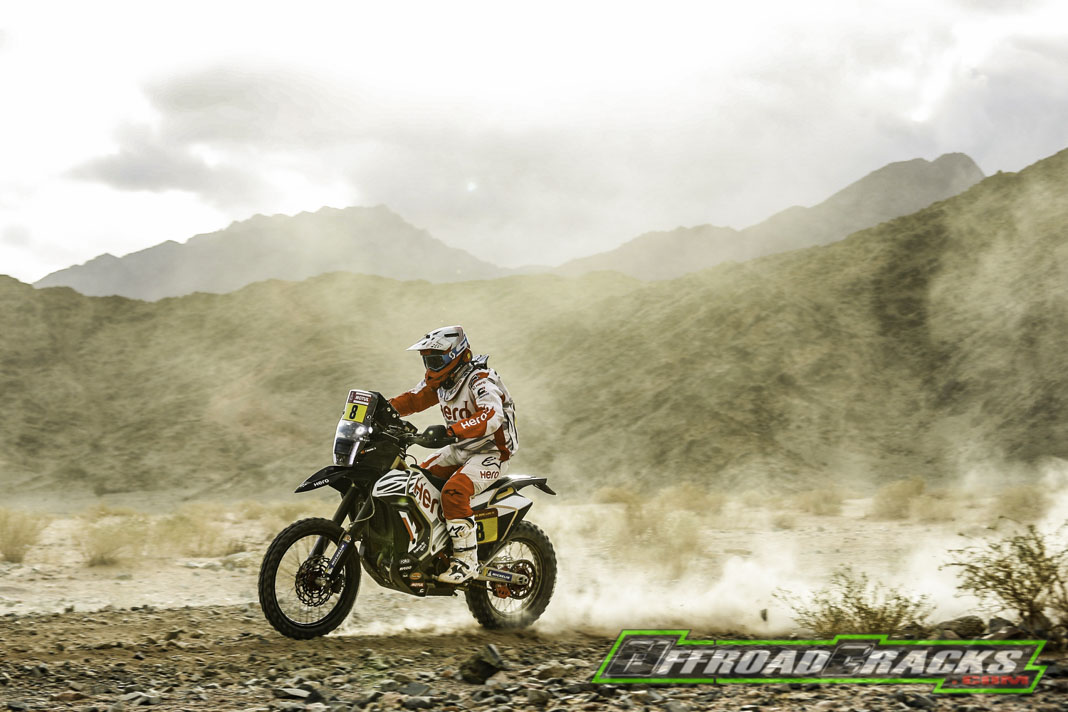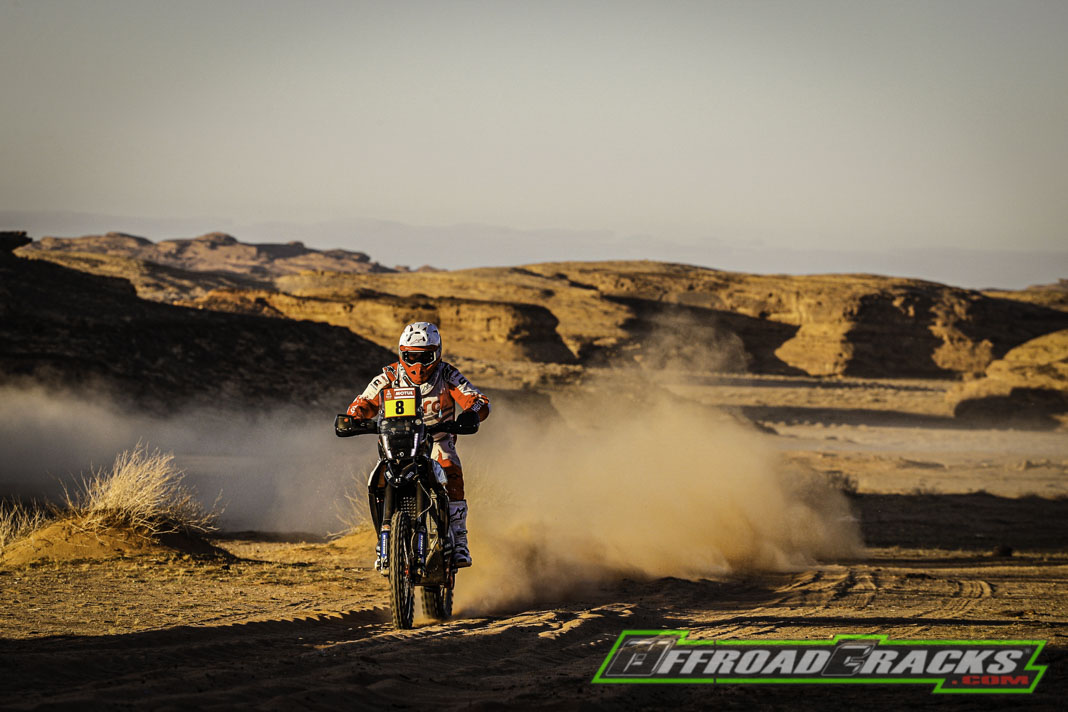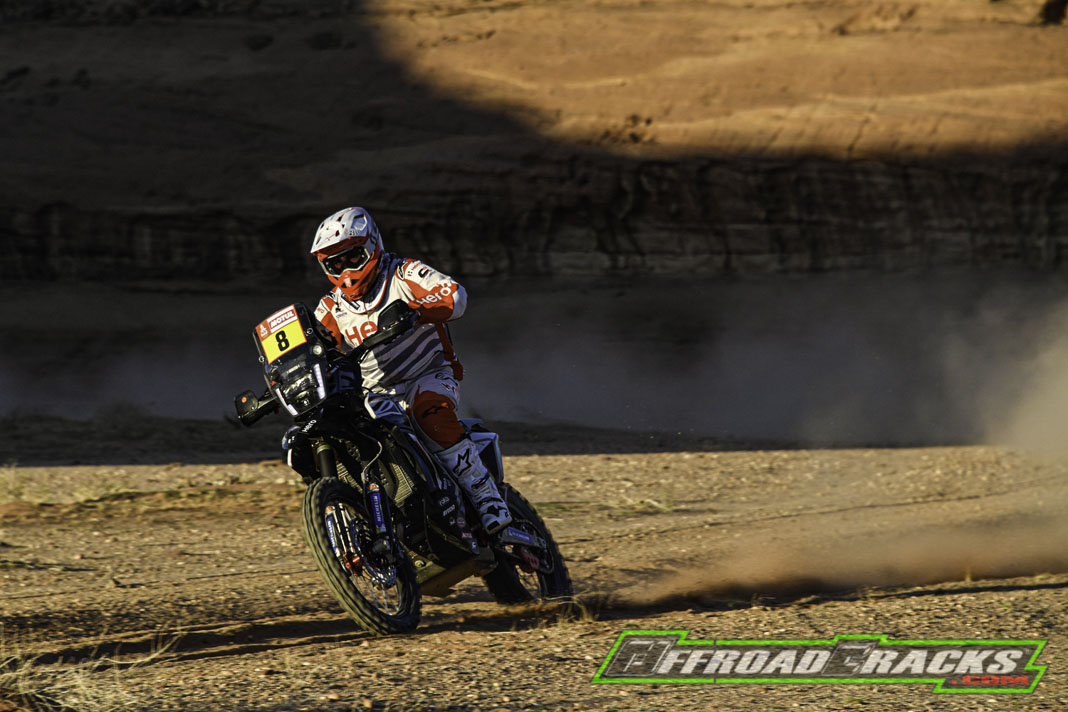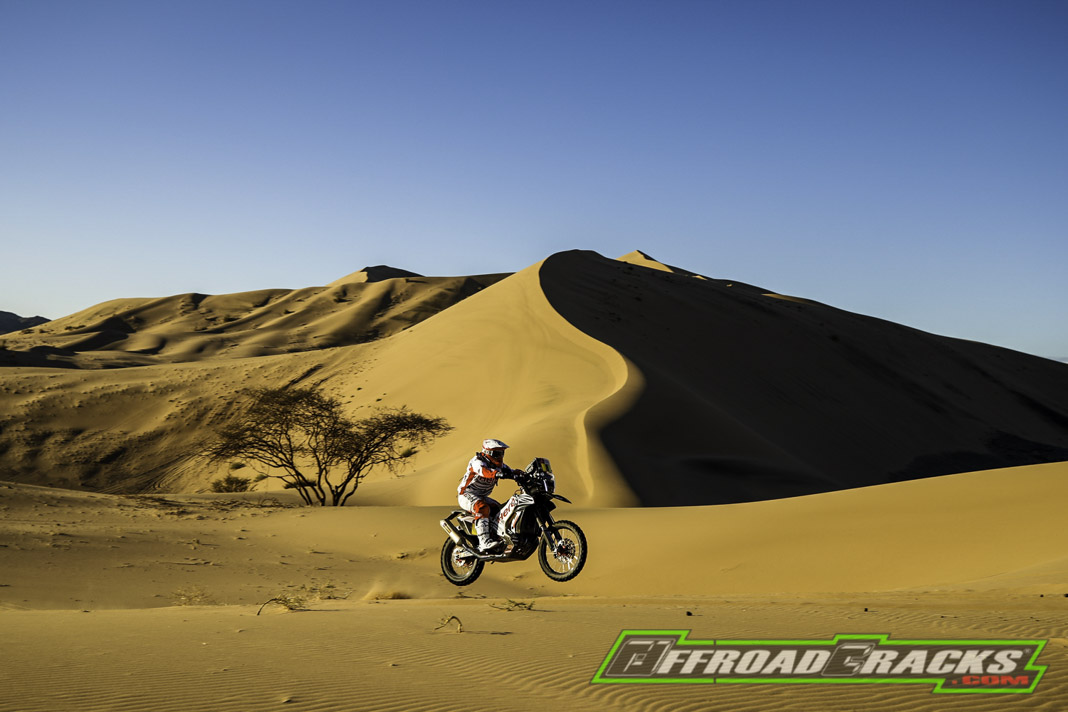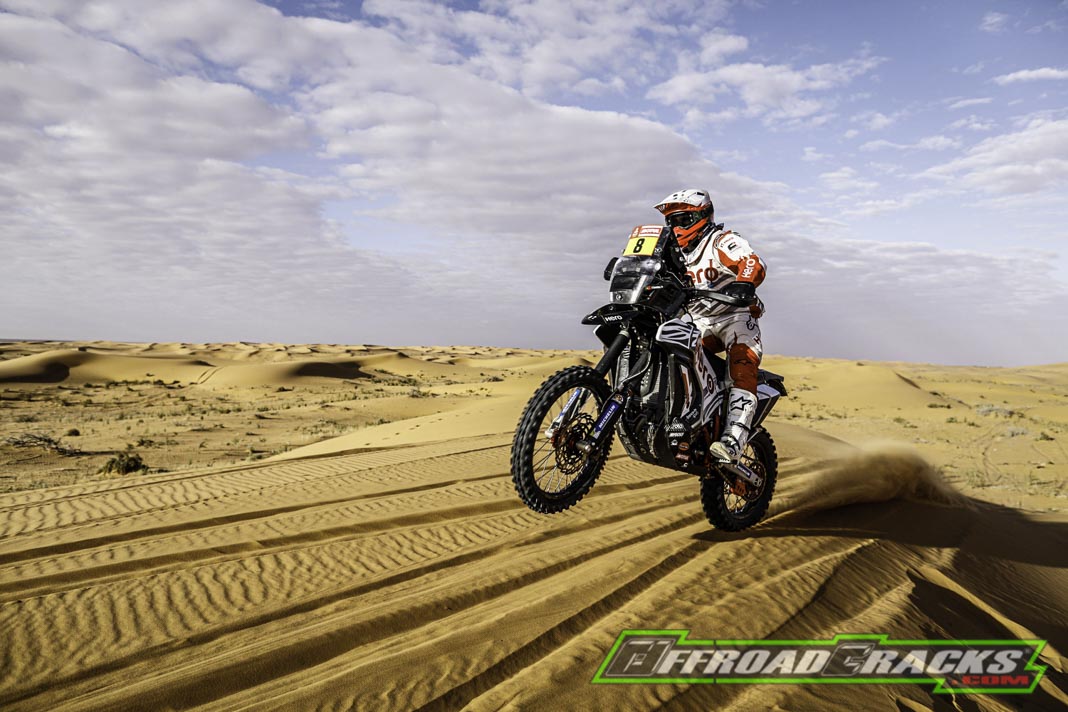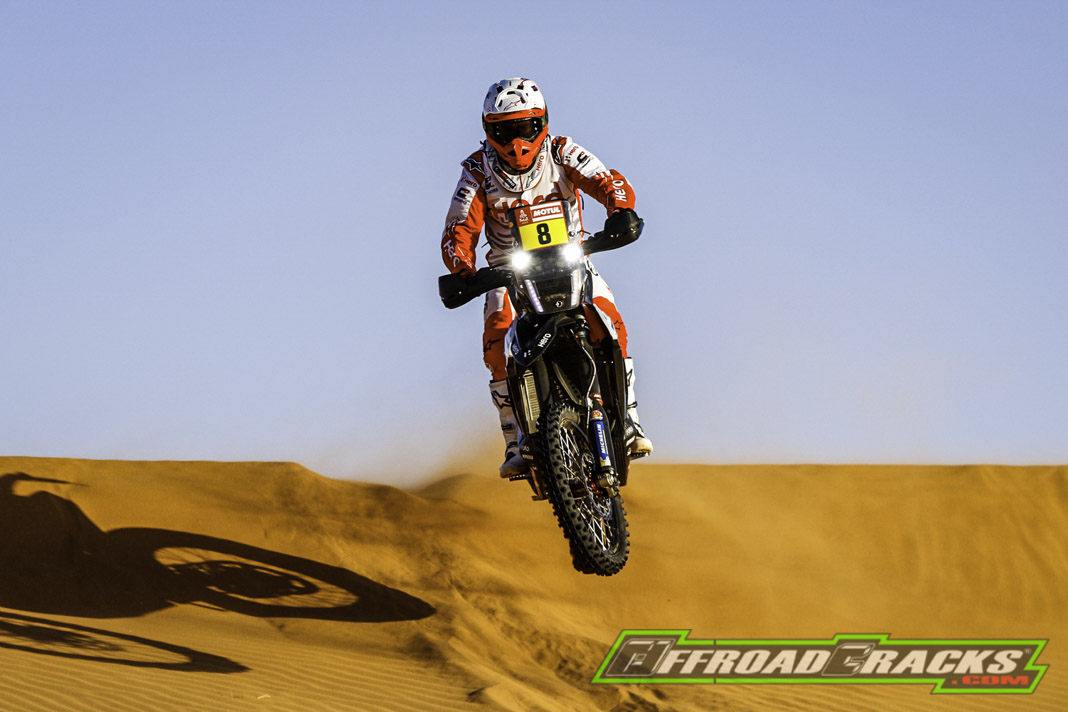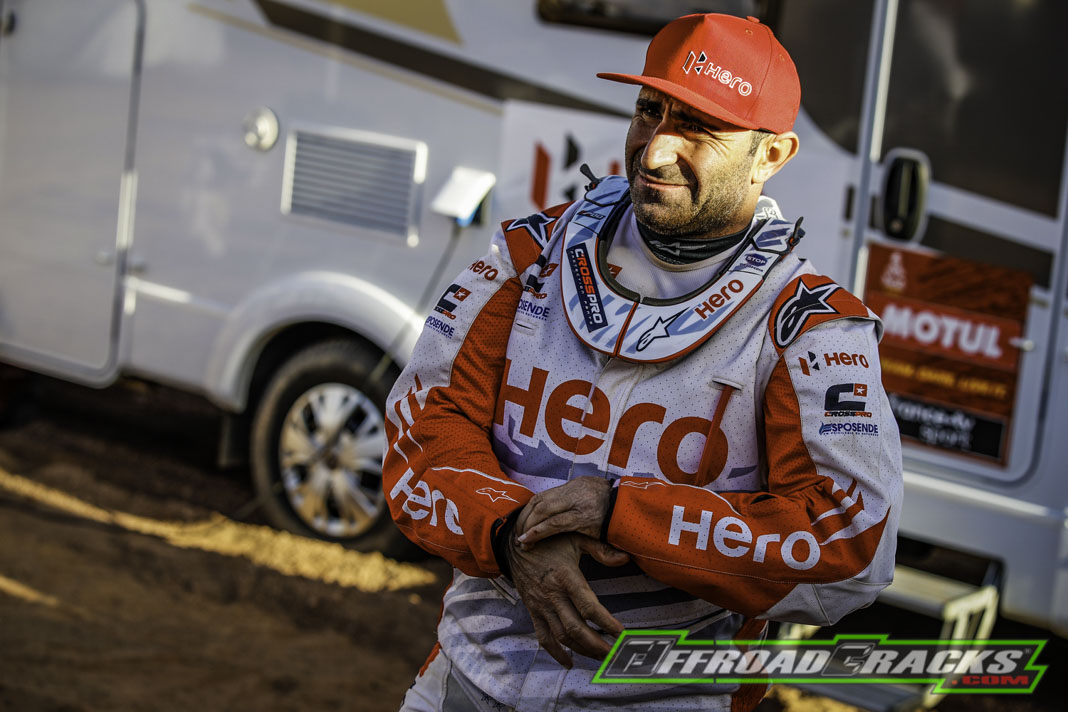 HERO MOTOSPORTS TEAM RALLY DEEPLY MOURNS THE TRAGIC DEMISE OF PAULO GONCALVES
Hero MotoSports Team Rally is profoundly grieved to report that its Portuguese rider, Paulo Goncalves passed away this morning during the 7thstage of the Dakar Rally 2020.
Paulo, aged 40, passed away from a fall sustained 273 kilometersinto today's special. The organizersreceived an alert at 10:08 and dispatched a medical helicopter that reached the biker at 10:16 and found him unconscious after going into cardiac arrest. Following resuscitation efforts in situ, the competitor was taken by helicopter to Layla Hospital, where he was sadly pronounced dead.
He has had an illustrious journey in the rally-racing world, including a series of remarkable performances at the world's most prestigious rallies. He was crowned 2013 FIM Cross Country Rally World Champion. He also held the runners-up position at the Dakar Rally in 2015.
Mr. Wolfgang Fischer, Head –Hero MotoSports Team Rally said, 'Words cannot describe our shock and loss atthis moment.It isn't just a team, it is a family for us and we aredevastatedwith the passing away of one of our members, Paulo Goncalves. He joined the Team in April last year and within no time became an integral part of the Hero MotoSports Team family. He will be dearly missed and always be fondly remembered by us. Paulo was a true champion, gentleman, reliable friend to everyone in the racing world anda role model as sportsman and personality. We extend our deepest condolences to his family and friends.'
For given occasions and as a tribute to an exceptional athlete, we will stop editing for the rest of the day in memory of 'Speedy' Paulo Goncalves, his family and relatives.
The editorial team of OFFROADCRACKS

Quelle / Source: Hero Motorsports, ASO, Dakar