Sieh dir diesen Beitrag auf Instagram an

Das Red Bull Offroad Junior Programm zielt darauf ab, Stars der Zukunft zu finden und zu formen. Es bietet jungen Rennfahrern ab 2020 die Möglichkeit bei den prestigeträchtigsten Offroad-Rennen der Welt schneller an die Spitze zu kommen.
Der fünffache Dakar Rallye-Bike-Champion und zweifache Silk Way Rallye-Car-Champion Cyril Despres steht den vielversprechenden Jugendlichen als Trainer und Berater zur Seite. Der 45-jährige Franzose erklärte: "Ich werde wie ein offenes Buch für die jungen Fahrer sein. Ich werde auf alle Fragen antworten und meinen Beitrag zu Strategie, Fahren, Navigation und Training leisten."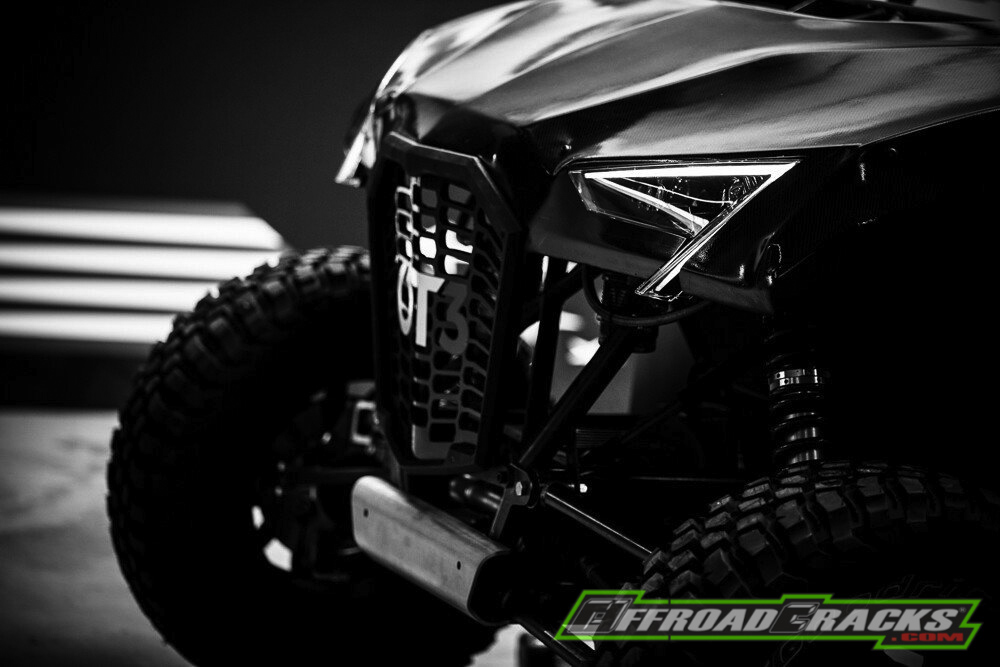 Das eingesetzte OT3 SxS-Fahrzeug wurde in Zusammenarbeit von Red Bull und Overdrive Racing entwickelt. Dem Team, das während der Dakar-Rallye und des FIA-Weltcups erfolgreich mit Nasser Al-Attiyah zusammengearbeitet hat. Al-Attiyah, der als erster den OT3 mit 177 PS und 290 Nm Drehmoment in seiner FIA-Version gefahren hat schwärmte von dem neuen Unteratz: "Ich denke das Red Bull Offroad Junior-Programm ist ein erstaunliches Projekt. Jeder Sport muss die neue Generation beachten und fördern."
Das OT3 von Overdrive ist ein Sechsgang SxS mit 1000cm³ Hubraum und Turbo, das nach FIA-Vorschriften rund 177 PS leistet und der erste Side-by-Side (SxS)-Hochleistungsprototyp ist, der speziell für Offroad-Rennen auf der Welt entwickelt wurde. Die Karosserie aus Kohlefaser und Kevlar sorgt für ein beeindruckendes Leistungsgewicht und mehr Stabilität für Fahrer bei wechselnden Geländebedingungen.
Das OT3 ist mit einem Sechsganggetriebe ausgestattet. Der verlängerte Radstand des Fahrzeugs sorgt für mehr Fahrstabilität, indem der Schwerpunkt des Fahrzeugs nach hinten verschoben wurde, um die Leistung und das Gleichgewicht zu verbessern.
---

The Red Bull Offroad Junior Program aims to find and shape stars of the future. It offers young racers from 2020, the opportunity to get to the top in the most prestigious off-road races in the world faster.
The five-time Dakar Rallye Bike Champion and two-time Silk Way Rally Car Champion Cyril Despres will assist the promising youngsters as coaches and consultants. The 45-year-old Frenchman said, 'I will be like an open book for the young riders, answering all questions and contributing to strategy, driving, navigation and training.'
The used OT3 SxS vehicle was developed in cooperation with Overdrive Racing. The team that successfully collaborated with Nasser Al-Attiyah during the Dakar Rally and the FIA ​​World Cup. Al-Attiyah, who was the first to drive the OT3 with 177 hp and 290 Nm of torque in his FIA version, enthused about the new understatement: 'I think the Red Bull Offroad Junior program is an amazing project. Every Sport shouldr espect and promote the upcoming new generation. '
The OT3 by Overdrive is a six-speed, 1000cc turbo vehicle which outputs around 177 horsepower following FIA regulations and is the first Side-by-Side (SxS) high performance prototype specifically designed for off-road racing in the world. Side-by-side describes a special type of lightweight off-road buggy accommodating a driver and co-driver, capable of taking the fight to much bigger vehicles. Its carbon fibre and Kevlar bodywork ensures an impressive power-to-weight ratio and greater stability for drivers over the changing landscapes of off-road events.
The OT3 comes with six-speed gearbox. The extended wheelbase of the vehicle also allows for greater stability, moving the centre of gravity of the car backwards to increase performance and balance.
Quelle / Source: Red Bull Motorsport, Overdrive