Chevrolet Performance präsentiert den brandneuen LS427/570 Motor – eine verbesserte Version des serienbasierten LS7 7.0L-Motors, der mehr Leistung, mehr Drehmoment und dank eines einfacheren Nasssumpf-Ölsystems eine einfachere Installation bietet.
Eine neue Nockenwelle mit hohem Hub, die speziell für diesen Motor entwickelt wurde, trägt dazu bei eine GM-geschätzte Leistung von 570 PS und ein Drehmoment von 540 lb-ft zu erzielen – eine Steigerung von 65 PS und 70 lb-ft gegenüber dem Vorgängermotor, während das neue Nasssumpf-Ölsystem es unnötig macht, dass der Installateur einen separaten Öltank, Ölleitungen und andere Zusatzkomponenten einbauen muss, um das Trockensumpfsystem des vorherigen LS7 zu unterstützen.
"Der brandneue LS427/570 baut auf der legendären, vom Rennsport gezüchteten Leistung des LS7 auf und entwickelt den leistungsstärksten LS-Saugmotor in unserem Portfolio", sagt Jessica Earl, GM-Marketingleiterin für Marketing.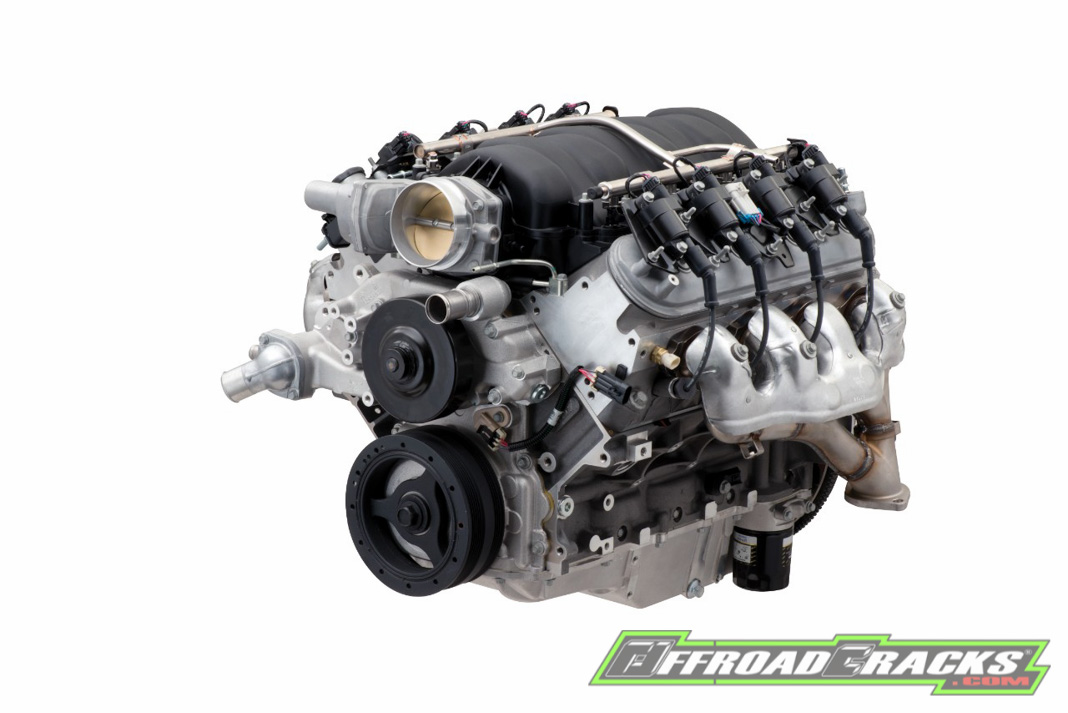 Im Vergleich zur Serien-LS7-Motorbaugruppe verfügt der LS427/570 über eine F-Karosserie-Aluminiumölwanne und eine spezielle Nasssumpf-Öölpumpe.
Zusätzliche Motor-Highlights

Einzigartige hydraulische Nockenwelle mit hohem Hub beo einem Einlass- / Auslasshub von 0,591 Zoll / 0,590 Zoll; 227-Grad-Einlass- / 242-Grad-Auslass und einen Trennungswinkel von 116 Grad
Einzigartige Hochgeschwindigkeitsventilfedern
Camaro Z / 28 Auspuffkrümmer der fünften Generation
Flacher LS7 EFI-Ansaugkrümmer mit eingebauten Kraftstoffverteilern, Einspritzdüsen und Drosselklappengehäuse
Robuste LS7-Drehbaugruppe mit geschmiedeter Stahlkurbelwelle und Titan-Pleuelstangen
CNC gefräste Zylinderköpfe mit 2,20-Zoll-Titan-Einlassventilen und 1,61-Zoll Natrium befüllten Auslassventilen
Vierzehn Zoll Camaro Z / 28 Schwungrad mit 168 Zähnen und Schaltgetriebe
Muss mit LS427 / 570 Motorsteuerung P / N 19420000 verwendet werden (separat erhältlich)
Chevrolet Performance empfiehlt die Verwendung des vollsynthetischen Motoröls Mobil 1 15W50
Der neue LS427 / 570 kann sofort bei Chevrolet Performance-Händlern bestellt werden.
NÄCHSTE interessante Lösung von Chevrolet: Das 'Multi-Flex-Gate'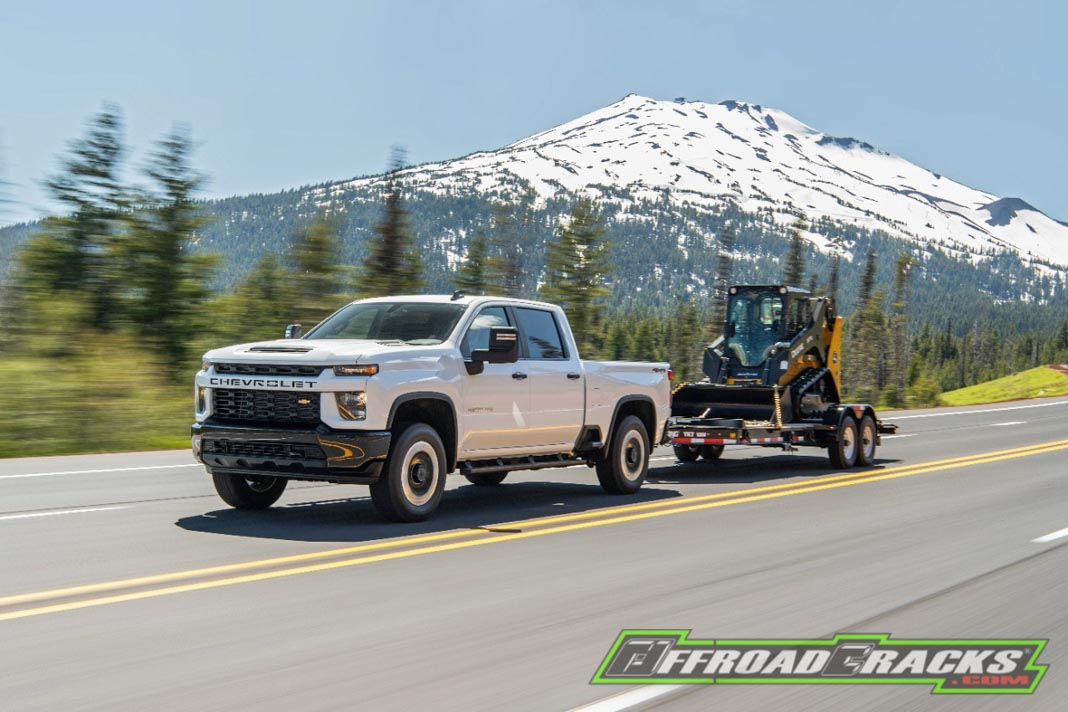 ---

Chevrolet Performance announced the all-new LS427/570 crate engine* — an enhanced version of the production-based LS7 7.0L engine that offers more horsepower, more torque and, thanks to a simpler wet-sump oiling system, easier installation.
A new, high-lift camshaft developed specifically for this engine helps produce a GM-estimated 570 horsepower and 540 lb-ft of torque — increases of 65 horsepower and 70 lb-ft over the regular-production engine — while the new wet-sump oiling system eliminates the need for the installer to incorporate a separate oil tank, oil lines and other ancillary components to support the production LS7's dry-sump system.
"The all-new LS427/570 builds on the legendary, racing-bred performance of the LS7 to create the most powerful naturally-aspirated LS crate engine in our portfolio," said Jessica Earl, GM specialist marketing group manager.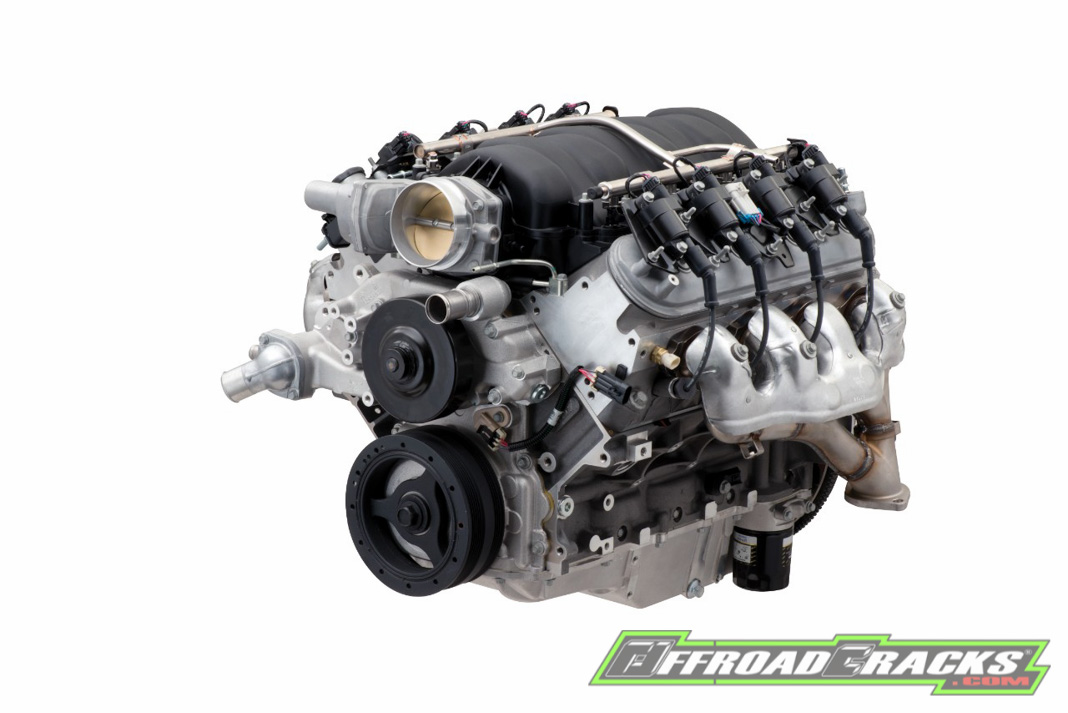 Compared to the production LS7 crate engine assembly, the LS427/570 features an F-body aluminum oil pan and a specific wet-sump oil pump.
Additional engine highlights include
Unique high-lift hydraulic roller camshaft with 0.591-inch intake/0.590-inch exhaust lift; 227-degree intake/242-degree exhaust duration; and a lobe separation angle of 116 degrees
Unique high-rate valve springs
Camaro fifth-generation Z/28 exhaust manifolds
Low-profile LS7 EFI intake manifold with fuel rails, injectors and throttle body installed
Robust LS7 rotating assembly featuring a forged steel crankshaft and titanium connecting rods
CNC-ported cylinder heads featuring 2.20-inch titanium intake valves and 1.61-inch sodium-filled exhaust valves
Fourteen-inch Camaro Z/28 168-tooth manual transmission flywheel
Must be used with LS427/570 Engine Controller P/N 19420000 (sold separately)
Chevrolet Performance recommends Mobil 1 15W50 fully synthetic motor oil to be used with the engine
The new LS427/570 is available for immediate ordering through Chevrolet Performance dealers and retailers.
NEXT interesting solution by Chevrolet: The "Multi-Flex-Gate"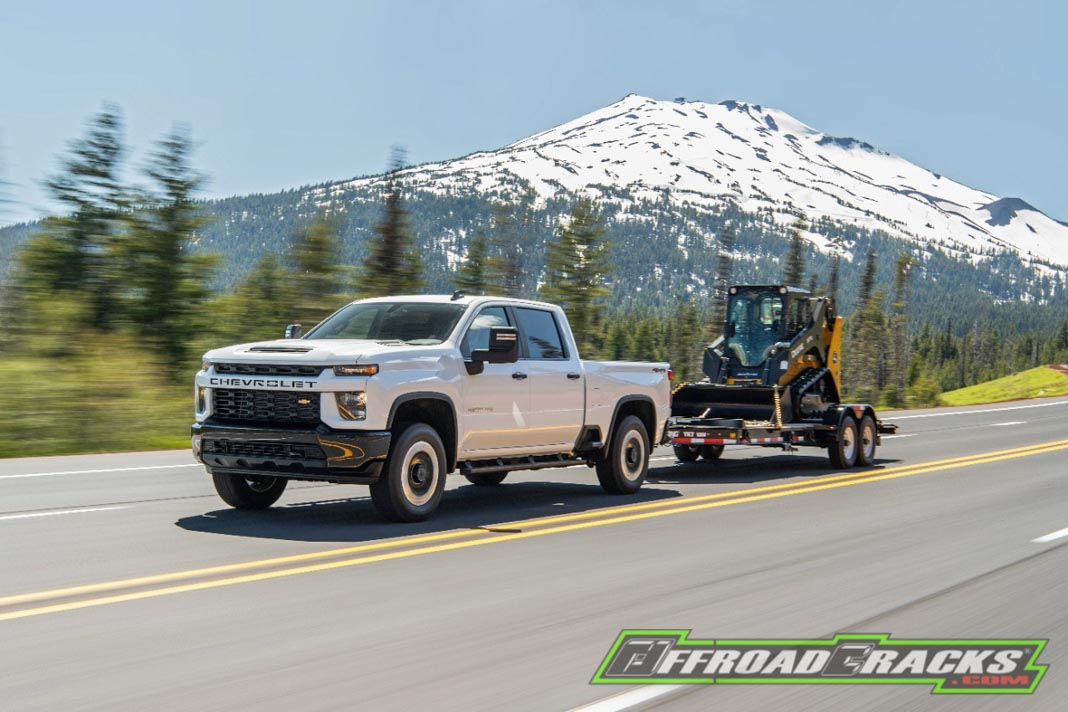 Quelle / Source: Chevorlet