Nicht nur optisch, sondern auch technisch sind die neuen Racing-Modelle der italienischen Enduro-Schmiede in der Nähe von Florenz ein Augenschmaus. So nebenbei sei erwähnt, dass die roten Flitzer aus Italien derzeit die aktuelle Enduro-Weltmeisterschaft ganz klar dominieren. Und sei das nicht schon genug, so legt man jetzt auch noch einmal ordentlich nach und nimmt die RR 200 in die Riege der Racing-Modelle auf. Damit hat der ambitionierte Enduro-Kunden die Qual der Wahl zwischen jeweils vier Zweitaktern – 125, 200, 250, 300 – und vier Viertaktern – 350, 390, 430, 480 – im hochwertigen Racing-Kleid.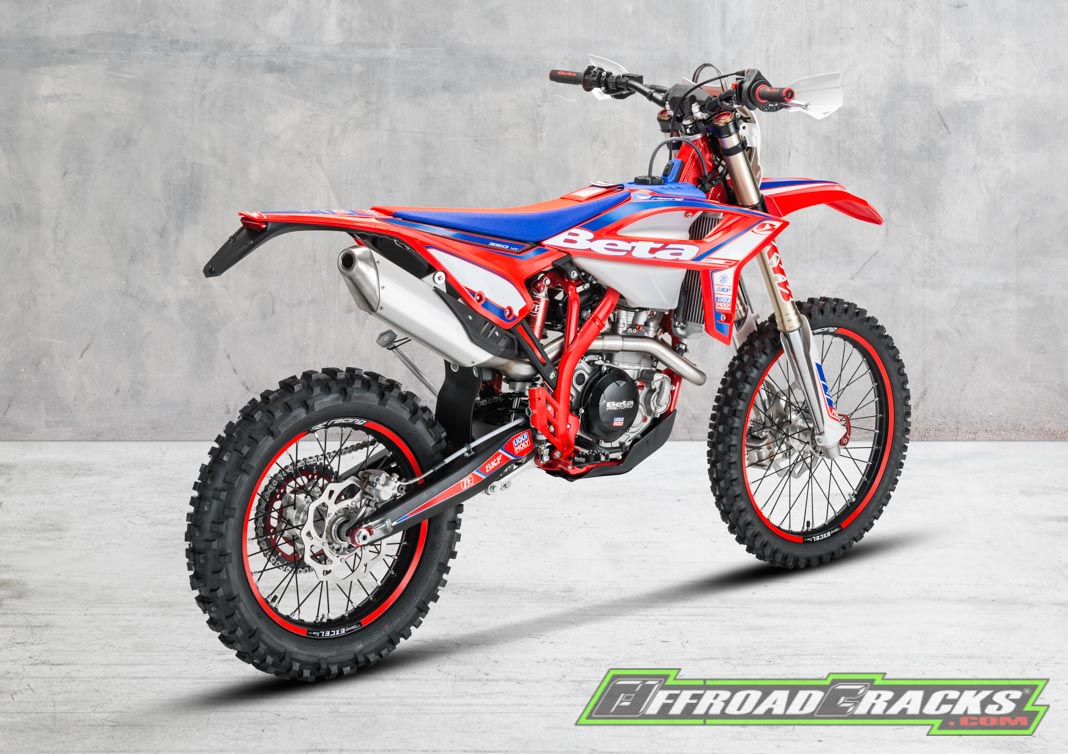 Was macht die Racing-Modelle aus Italien so speziell beziehungsweise so begehrenswert? Hier die Antwort in Form der technischen Sonderlösungen und -Ausstattungsdetails für das Modelljahr 2021.
BETA RACING MODELLE 2021 – FEATURES
48er Kayaba AOS-Closed-Cartridge-Gabel mit neuen Gabelfäusten und einer speziell für die RR-Modelle konzipiertes Setup; die eloxierten Innenkomponenten verringern die Gleitreibung auf ein Minimum
ZF-Federbein mit 46 mm Durchmesser
Schwarz eloxierte Gabelbrücke
Reduzierung des Startgewichts durch eine deaktivierte aber vorbereitete Getrenntschmierung -Nachrüstung kein Problem
Vorderachs-Schnellwechselsystem für den kurzfristigen Reifenwechsel, um in Rennsituationen kostbare Sekunden zu sparen
Offene Vertigo Hebelschützer mit InMould-Grafik
Metzeler SixDays-Bereifung
Schwarze beschichtete Ergal-Fußrasten mit breiter Auflagefläche und Stahlpins für maximalen Grip
Kettenrad mit eloxiertem Aluminiumträger und Stahl-Zahnkranz im bekannten Stealth-Design
Rote Kettenspanner aus Ergal
Racing-Sitzbank mit Stempelkartenfach
Schalthebel und Hinterradbremspedal schwarz eloxiert
Getriebeöl-, Motoröl- und Ölfilterdeckel aus rot eloxiertem Aluminium
Racing-Graphics und rote Felgenaufkleber
Neues Leistungsteil: Verbesserte Leistung über den gesamten Drehzahlbereich, insbesondere bei hohen Drehzahlen sowie höhere Maximaldrehzahl (nur 125 2T)
Verfügbarkeit: Oktober 2020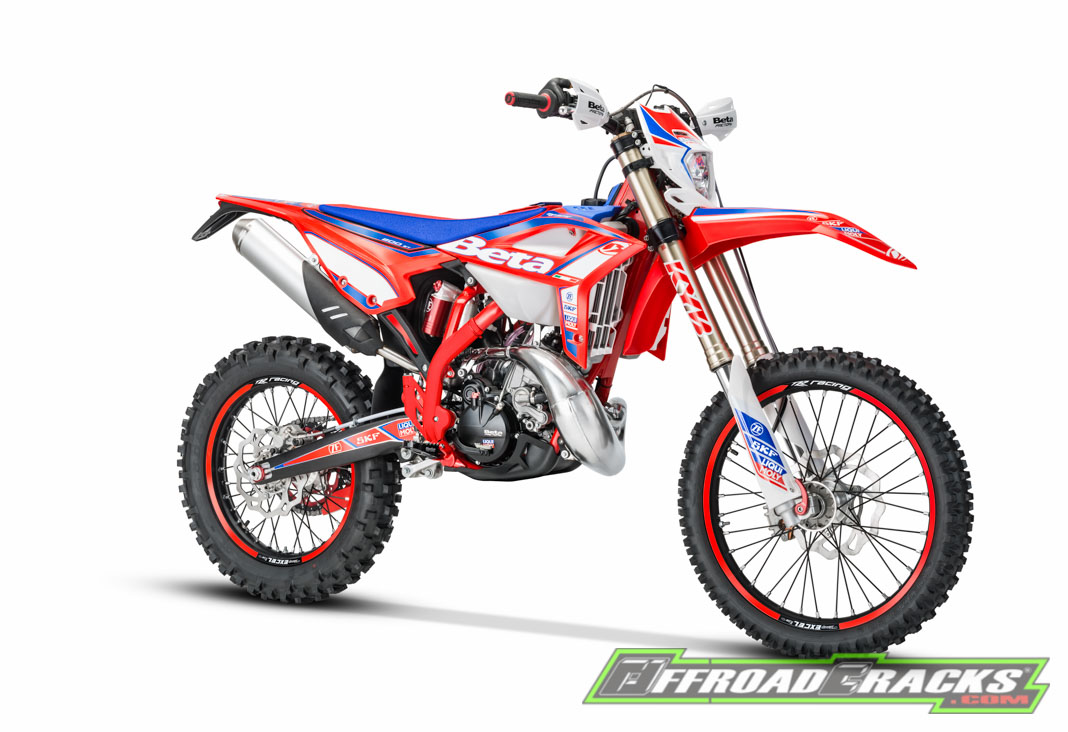 PREISE 2021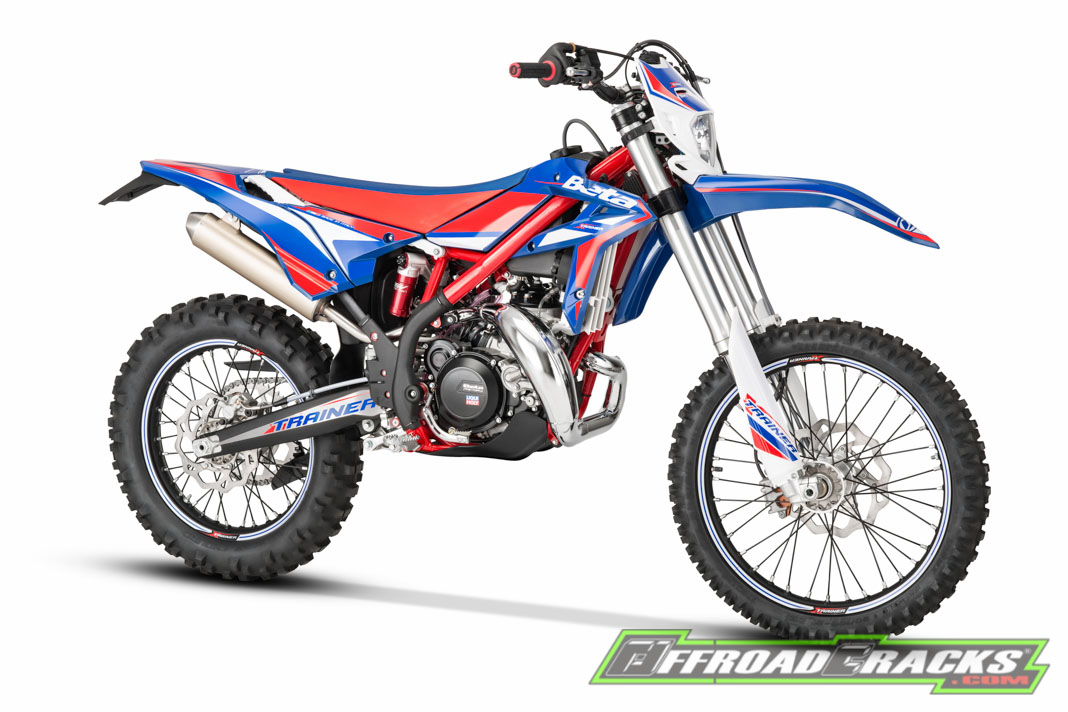 X-TRAINER
X-TRAINER 250 MY21 € 6.716
X-TRAINER 300 MY21 € 6.716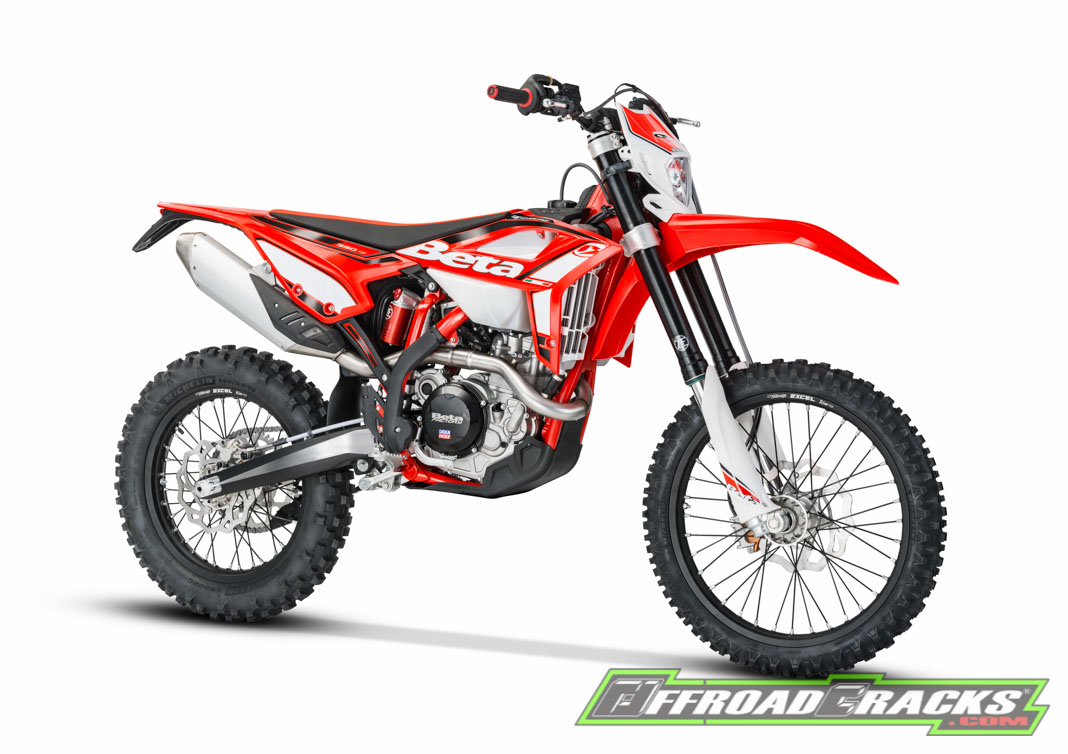 SPORTENDURO 4T
RR 350 4T EFI – MY21 € 9.056
RR 390 4T EFI – MY21 € 9.153
RR 430 4T EFI – MY21 € 9.153
RR 480 4T EFI – MY21 € 9.153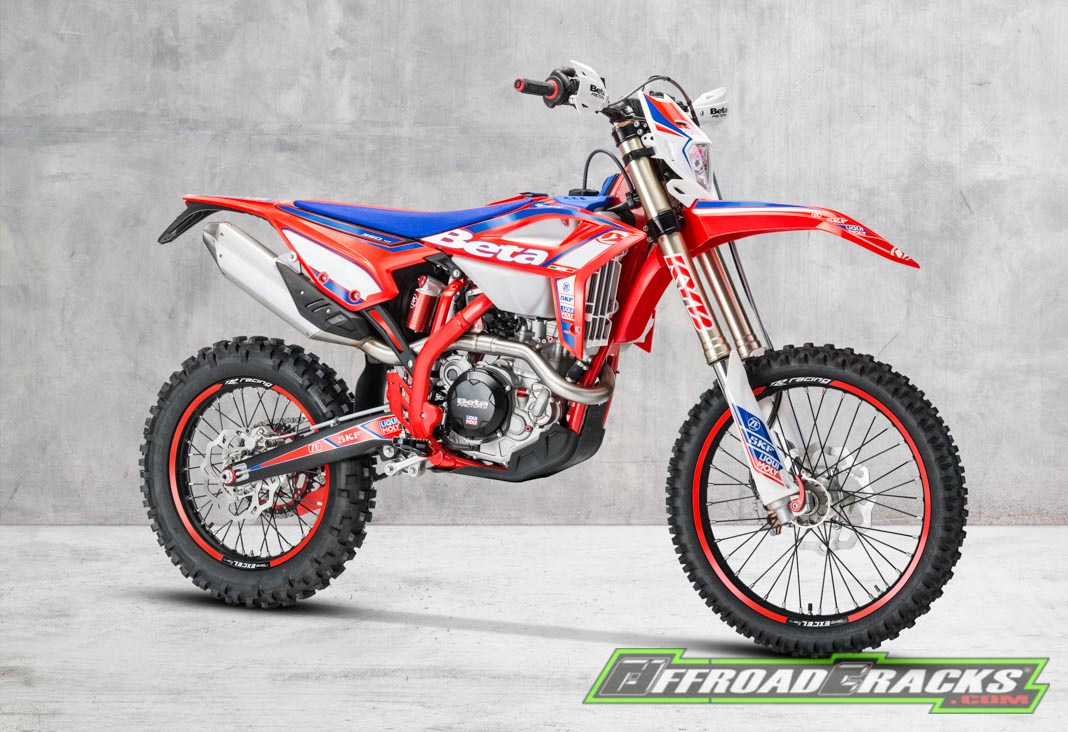 SPORTENDURO 4T Racing
RR 350 4T RACING – MY21 € 9.800
RR 390 4T RACING – MY21 € 9.800
RR 430 4T RACING – MY21 € 9.800
RR 480 4T RACING – MY21 € 9.800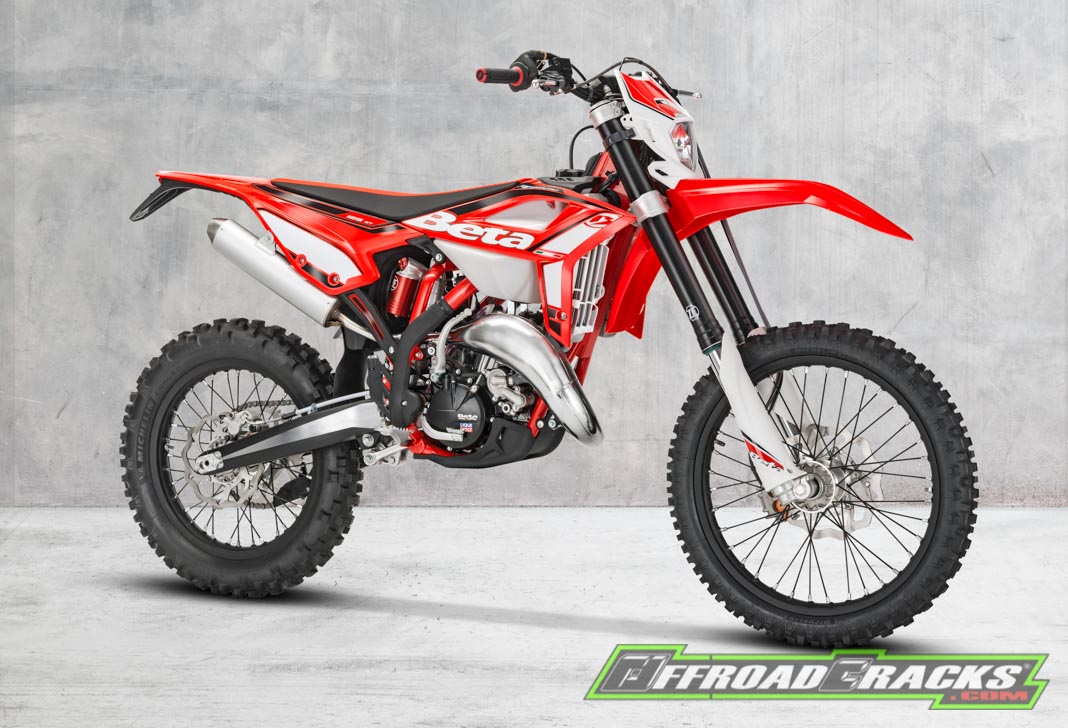 SPORTENDURO 2T
RR 125 2T – MY21 € 7.789
RR 200 2T – MY21 € 7.980
RR 250 2T – MY21 € 8.178
RR 300 2T – MY21 € 8.373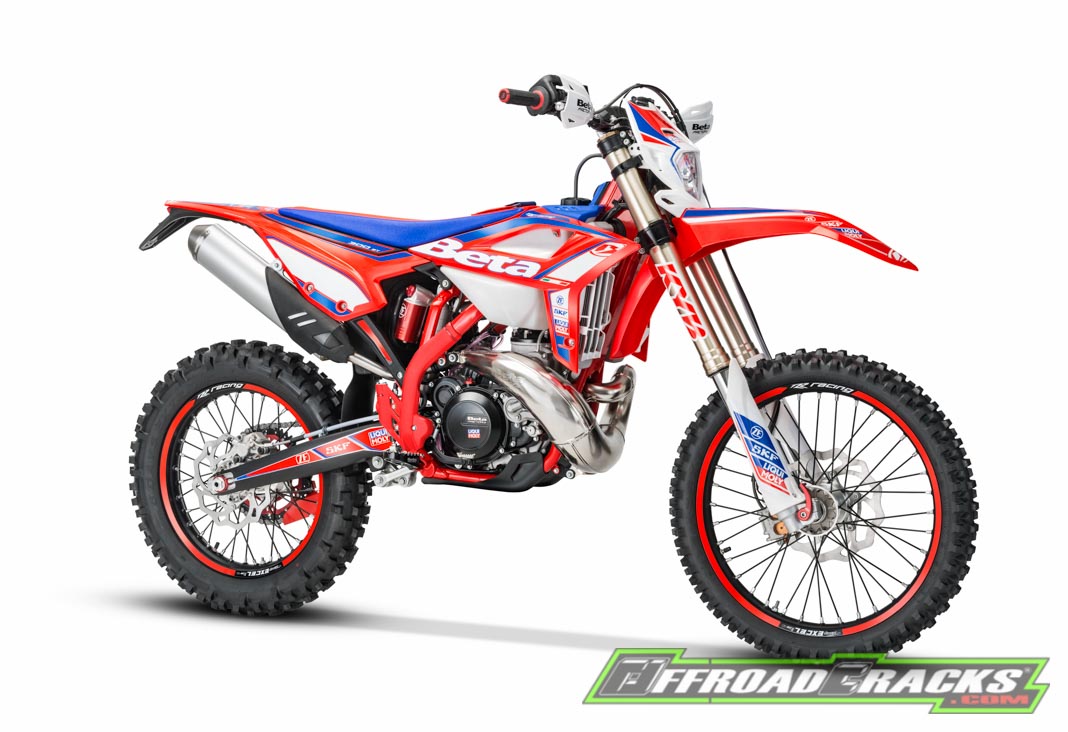 SPORTENDURO 2T Racing
RR 125 2T RACING – MY21 € 8.290
RR 200 2T RACING – MY21 € 8.520
RR 250 2T RACING – MY21 € 9.050
RR 300 2T RACING – MY21 € 9.250
Über die technischen Neuerungen 2021 der Standard-Modelle haben wir bereits ausführlich berichtet: LINK
---

The new racing models from the Italian enduro forge near Florence are a feast for the eyes, not only visually, but also technically. Incidentally, it should be mentioned that the red racers from Italy are currently clearly dominating the current Enduro World Championship. And if that's not enough, you now have to add a lot more and add the RR 200 to the ranks of racing models. This means that ambitious enduro customers are spoiled for choice between four two-stroke engines – 125, 200, 250, 300 – and four four-stroke engines – 350, 390, 430, 480 – in high-quality racing clothing.
What makes the racing models from Italy so special or so desirable? Here is the answer in the form of special technical solutions and equipment details for the 2021 model year.
BETA RACING MODELS 2021 – FEATURES
48er Kayaba AOS closed cartridge fork with new fork legs and a setup specially designed for the RR models; the anodized interior components reduce sliding friction to a minimum
ZF shock absorber with a diameter of 46 mm
Black anodized triple clamp
Reducing the take-off weight by means of a deactivated but prepared separate lubrication retrofit is no problem
Front axle quick change system for short-term tire changes in order to save precious seconds in racing situations
Open Vertigo lever guards with InMould graphics
Metzeler SixDays tires
Black coated Ergal footpegs with a wide contact surface and steel pins for maximum grip
sprocket with anodized aluminum carrier and steel sprocket in the well-known stealth design
Red chain tensioner made from Ergal
Racing seat with stamp card compartment
Shift lever and rear brake pedal black anodized
Transmission oil, engine oil and oil filter cover made of red anodized aluminum
Racing graphics and red rim stickers
New power unit: Improved performance over the entire speed range, especially at high speeds and higher maximum speed (only 125 2T)
Availability: October 2020
PRICES 2021
X-TRAINER
X-TRAINER 250 MY21 € 6,716
X-TRAINER 300 MY21 € 6,716
SPORTENDURO 4T
RR 350 4T EFI – MY21 € 9,056
RR 390 4T EFI – MY21 € 9,153
RR 430 4T EFI – MY21 € 9,153
RR 480 4T EFI – MY21 € 9,153
SPORTENDURO 4T Racing
RR 350 4T RACING – MY21 € 9,800
RR 390 4T RACING – MY21 € 9,800
RR 430 4T RACING – MY21 € 9,800
RR 480 4T RACING – MY21 € 9,800
SPORTENDURO 2T
RR 125 2T – MY21 € 7,789
RR 200 2T – MY21 € 7,980
RR 250 2T – MY21 € 8,178
RR 300 2T – MY21 € 8,373
SPORTENDURO 2T Racing
RR 125 2T RACING – MY21 € 8,290
RR 200 2T RACING – MY21 € 8,520
RR 250 2T RACING – MY21 € 9,050
RR 300 2T RACING – MY21 € 9.250
We have already reported in detail about the technical innovations of the standard models in 2021: LINK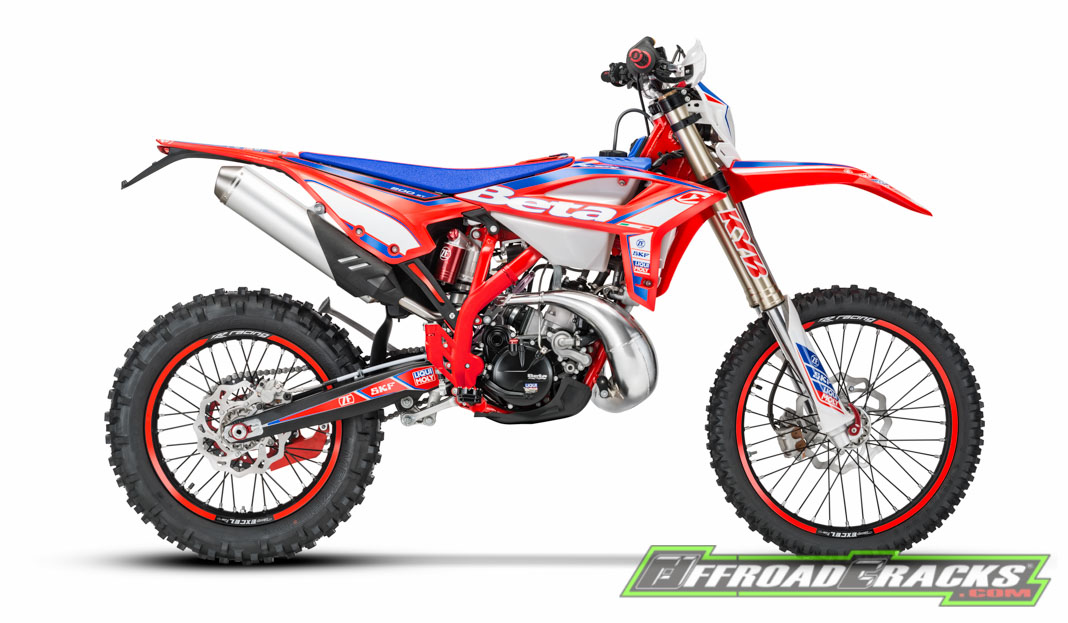 Quelle / Source: Betamotor