HIGHLIGHT-VIDEO – MX Masters TENSFELD 2020
---
HINWEIS: Das Video ist noch deaktiviert, damit keine unerwünschte Datenübertragung zu Youtube stattfindet. Zur Aktivierung bitte auf das Vorschaubild/Video-Link klicken. Damit werden Daten übermittelt, zu deren Art, Umfang und Verwendungszweck wir keineAuskünfte geben können.
---
NOTE: The video is still deactivated so that no unwanted data transfer to YouTube takes place. To activate, please click on the preview image / video link. This transmits data about the type, extent and purpose of which we cannot provide any information.
---

Jordi Tixier ließ beim ADAC MX Masters "Short Season" Finale in Tensfeld keine Zweifel über seine Meisterschaftsambitionen aufkommen und gewann alle drei Wertungsläufe. Bereits nach dem zweiten Rennen stand der Franzose vom KTM Sarholz Racing Team als ADAC MX Masters "Short Season"-Champion fest.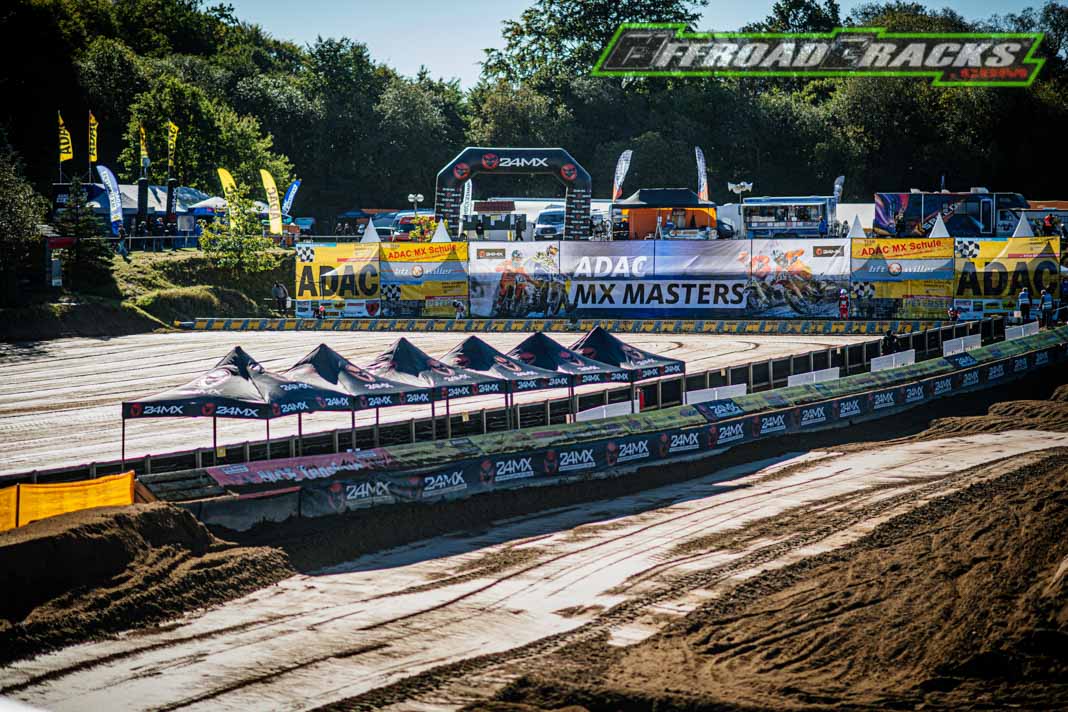 "Es war eines meiner Saisonziele beim ADAC MX Masters Meister zu werden und ich bin glücklich, es zusammen mit dem Team von KTM Sarholz erreicht zu haben. Die Strecke hier in Tensfeld war am Ende wirklich hart. Ich bin bereits in Gesprächen mit dem Team, um auch im nächsten Jahr wieder an den Start zu gehen", verriet Tixier.
Spannend bis zum Schluss war der Zweikampf um die Vizemeisterschaft zwischen Karlis Sabulis und Tom Koch. Obwohl Koch im ersten Lauf des Tages sogar den Red Bull Holeshot gewann und einige Runden lang führte, musste er sich dem Letten von WZ-Racing KTM geschlagen geben, der sich in beiden Rennen vor dem Deutschen platzieren konnte.
"Ich bin dennoch zufrieden. Die Top Drei waren mein Ziel für dieses Saison, das habe ich erreicht. Karlis war heute der bessere Fahrer. Ich hatte zu Rennmitte immer ein kleines Loch, das hat mich die entscheidende Zeit gekostet", so Koch.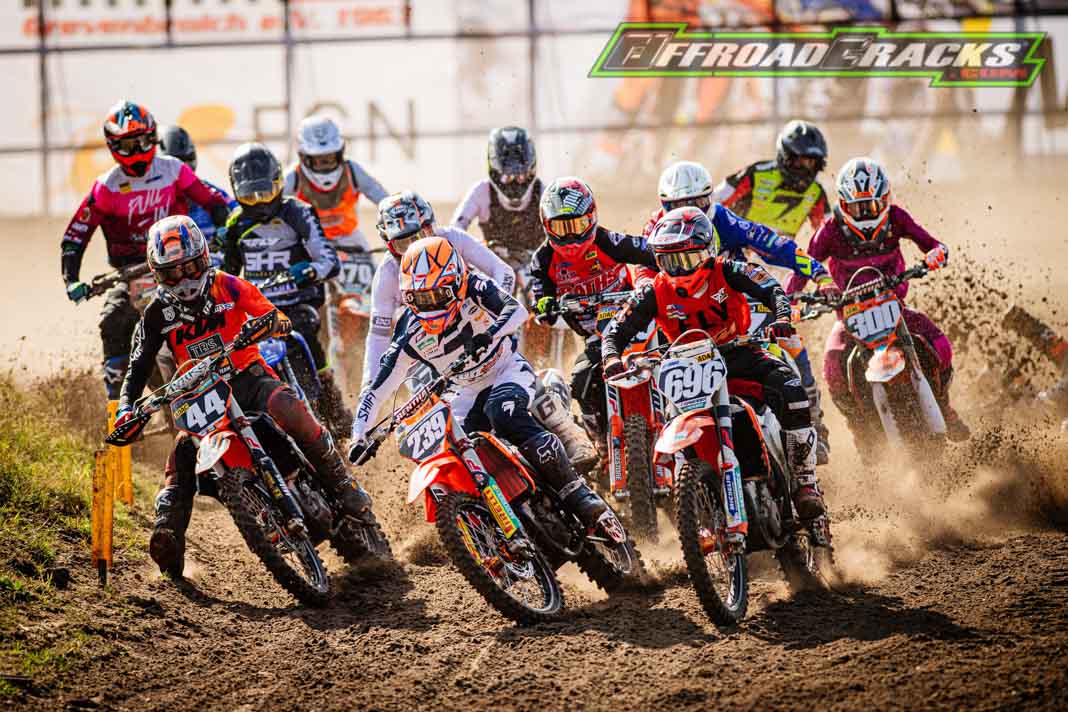 In der Tageswertung setzte sich Tixier gegen den Belgier Nathan Renkens und den Österreicher Pascal Rauchenecker durch. "Ich brauchte etwas Zeit, um mich von der MX2-Maschine auf die ungewohnte 450-er einzustellen, aber hier lief es sehr gut", so Renkens. Auch Rauchenecker war nach einem schwierigen Rennen in Grevenbroich zufrieden mit seinem Podium: "Die Strecke war anspruchsvoll und fordernd, hat aber Spaß gemacht. Auch wenn die Saison kurz war, so ist es dennoch toll, dass wir überhaupt Rennen fahren konnten."
ADAC MX Youngster Cup
Der Titelkampf im ADAC MX Youngster Cup war die engste Entscheidung des Tages. Vor den zwei letzten Wertungsläufen der Klasse lagen die beiden Deutschen Maxmilian Spies und Lion Florian mit nur zwei Punkten Abstand voneinander an der Tabellenspitze. Spies legte mit dem Sieg im ersten Rennen des Tages den Grundstein für einen Erfolg. Mit dem Sieg im dritten Wertungslauf sicherte sich der 16-jährige Husqvarna-Junior-Maddii-Racing-Pilot die Meisterschaft im ADAC MX Youngster Cup.
"Heute hat es wirklich gut geklappt. Im letzten Lauf konnte ich mich nach einem mittelmäßigen Start gut in der ersten Kurve nach vorne schieben. Ich habe mein Renntempo schnell gefunden und konnte an der Spitze dann meinen eigenen Rhythmus fahren. Ab da lief alles gut. Die Meisterschaft zu gewinnen ist einfach toll und war mein Ziel vor dem Rennen in Grevenbroich. Im nächsten Jahr werde ich auf einer 350 ccm Maschine in die ADAC MX Masters Klasse wechseln", freute sich Spies.
Vizemeister Lion Florian konnte das Tempo Spies' in beiden Rennen zu großen Teilen mitgehen, fand aber keinen Weg an seinem Kontrahenten vorbei. "Ich habe anfangs zu lange benötigt, bis ich in Fahrt kam, dann war es zu spät, um Maximilian noch angreifen zu können", verriet der WZ-Racing-KTM-Pilot.
In der Tageswertung sicherte sich Nico Koch hinter Spies und Florian den dritten Podestplatz, nachdem er sich zuvor im letzten Rennen gegen die Angriffe Noah Ludwigs wehren konnte. "Es war ein harter Kampf, aber ich wollte unbedingt aufs Podium. Nach dem Laufsieg gestern und dem Gesamterfolg heute ist es ein super Abschluss für mich in dieser Klasse", sagte der SHR Motorsports Pilot. Ludwig sicherte sich und dem Becker Racing Team den dritten Platz in der Meisterschaft, wodurch die Top Drei der Tabelle aus Deutschland stammen.
ADAC MX Junior Cup 125
Wie Tixier machte auch Martin Venhoda mit drei Laufsiegen am Wochenende klar, an wen die Meisterschaft im ADAC MX Junior Cup 125 geht. Der Tscheche vom NR83-Team konnte sich ebenfalls bereits nach dem zweiten von drei Wertungsläufen als neuer ADAC MX Junior Cup 125-Champion feiern lassen. Davon hielt ihn nicht einmal ein selbst verschuldeter Sturz in Rennen zwei ab.
"Der Sturz in Führung liegend war dumm, ich war kurz unkonzentriert und habe eine schlechte Spur erwischt. Aber zum Glück konnte ich mich wieder zurück kämpfen und die Meisterschaft erringen. Die Saison war zwar kurz, aber ich habe sie genossen", so Venhoda.
Im Kampf um Platz zwei konnte sich der Estländer Romeo Karu auf der VKJ-Racing-Mefo-Sport-Husqvarna gegen den Deutschen Cato Nickel vom WZ-Racing KTM Team durchsetzen. Nickel machte heute zu viele Fehler, so dass er sich in der Tageswertung hinter Venhoda und Karu auch seinem Teamkollegen Rasmus Pedersen geschlagen geben musste.
ADAC MX Junior Cup 85
Im einzigen Rennen des Tages im ADAC MX Junior Cup 85 ging der gestrige Laufsieger Sacha Coenen nach dem Red Bull Holeshot selbstverschuldet zu Boden und machte damit den Weg für eine Triumphfahrt von Bradley Mesters frei. Der niederländische F&H-Racing-Shop-Kawasaki-Fahrer übernahm die Spitze und fuhr einen kontrollierten Sieg ein, auch wenn Coenen zum Rennende noch gefährlich nahe kommen konnte. Mit dem Laufsieg sicherte sich Mesters auch den ADAC MX Junior Cup 85 Titel vor Maximilian Werner vom Kosak-Racing Team und Nicolai Skovbjerg von Becker Racing.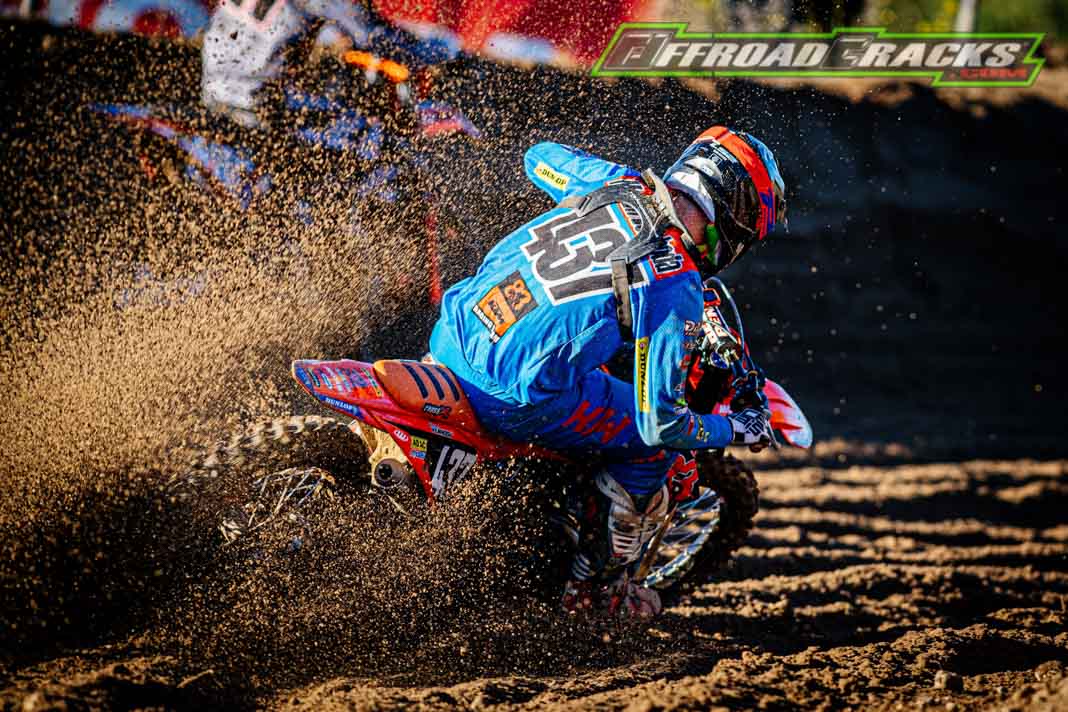 "Ich wusste, dass mir ein zweiter Platz für den Titel reichen würde, aber ich wollte das Rennen unbedingt gewinnen. Die zwei Strecken der ADAC MX Masters 'Short Season' haben mir sehr gut gefallen und ich bin glücklich, Champion geworden zu sein", fasste Mesters zusammen.
"Ich wäre heute und in der Meisterschaft gerne weiter oben gelandet, aber bin dennoch zufrieden, denn ich spüre die Nachwirkungen meines schweren Sturzes aus der Qualifikation in Grevenbroich noch ziemlich", zog Maxmilian Werner sein Fazit.
Re-Live
ALLE ERGEBNISSE / All RESULTS: LINK
VIDEO-HIGHLIGHTS vom Samstag – FULL RACES

VIDEO-HIGHLIGHTS vom Sonntag – FULL RACES

---

There was no doubting Jordi Tixier's championship aspirations in the ADAC MX Masters short season finale here at Tensfeld where he won all three races. The Frenchman from KTM Sarholz Racing had the ADAC MX Masters short season championship in the bag after the second race.
"Winning the ADAC MX Masters championship was one of my goals this season, and I'm pleased to say that I've achieved my objective with KTM Sarholz," said Tixier. "The track here at Tensfeld was really tough in the end. I've already had one or two discussions with the team about riding for them again next year."
The fight between Karlis Sabulis and Tom Koch for the position of runner-up remained exciting to the very end. While Koch won the Red Bull Holeshot in the first moto of the day and even led for a few laps, he had to ultimately admit defeat to the Latvian rider from WZ-Racing KTM, Sabulis, who managed to finish ahead of the German in both races.
"Nevertheless, I'm satisfied," said Koch. "A place in the Top Three was my goal this season, and I've achieved that. Karlis was the better rider today. I ran out of steam a little in the middle of each race, which cost me vital seconds."
Tixier won through against the Belgian Nathan Renkens and the Austrian Pascal Rauchenecker in the standings on the day. "It took me some time to adjust from the MX2 machine to the 450, with which I was unfamiliar, but still, it went very well here," said Renkens. Rauchenecker too was satisfied with his podium after a difficult race in Grevenbroich: "The track was extremely demanding, but I've had fun. Even though the season has been short, it's still great that we were able to race at all."
ADAC MX Youngster Cup
The title fight in the ADAC MX Youngster Cup was the closest of the day. In the run-up to the last two races in the class, the two Germans at the top of the standings, Maxmilian Spies and Lion Florian, were separated by just two points. 16-year-old Spies laid the foundations for his eventual success by winning the first moto of the day. With another victory in the third race, the Husqvarna Junior Maddii Racing rider clinched the championship in the ADAC MX Youngster Cup.
"Today went really well," said Spies with obvious pleasure. "After a mediocre start in the last round, I was able to push hard in the first turn and move into P1. I quickly found my race pace and was able to get into my stride out in front. Everything went well after that. Winning the championship is just great and was my goal before Grevenbroich. I'm going to switch to the ADAC MX Masters next year and ride a 350 cc machine."
To a large extent, championship runner-up Lion Florian was able to match Spies for pace in both races but was unable to find a way past his rival. "It took me too long to really get going initially,"said the WZ-Racing-KTM rider. "But by then, it was too late to launch an attack on Maximilian."
In the daily standings, Nico Koch secured third place on the podium behind Spies and Florian after defending himself against Noah Ludwig's attacks in the last moto. "It was a tough fight, but I really wanted to finish on the podium," said the SHR Motorsports rider. "And what a great way to finish with a win yesterday and my success overall in class today!" Ludwig secured third place in the championship for himself and his outfit, Becker Racing, so as a result, the Top Three riders in the standings are from Germany.
ADAC MX Junior Cup 125
Just like Tixier, Czech rider Martin Venhoda made it clear who was going to win the championship in the ADAC MX Junior Cup 125 by sweeping the board with three race wins over the weekend. Riding for Team NR83, he too managed to secure the championship in the new ADAC MX Junior Cup 125 series after the second of three rounds. Not even a fall in Race 2 that was his own fault could prevent him from winning.
"The fall while in the lead was stupid of me," said Venhoda. "I briefly lost focus and hit a bad rut in the track, but luckily, I was able to fight my way back and win the championship. The season was short, but I've enjoyed it."
In the battle for second place, Estonia's Romeo Karu on the VKJ-Racing-Mefo-Sport Husqvarna beat off competition from the German Cato Nickel, riding for WZ-Racing KTM. Nickel made too many mistakes today, and so, was beaten by Venhoda and Karu in the daily standings and even by team mate Rasmus Pedersen.
ADAC MX Junior Cup 85
In the only race of the day in the ADAC MX Junior Cup 85, yesterday's winner, Sacha Coenen, caused himself to fall after winning the Red Bull Holeshot, thus leaving the door open for Bradley Mesters to triumph. The Dutch F&H Racing Shop rider went into the lead on his Kawasaki, controlled the race from the front and achieved victory even though Coenen was still lurking dangerously close towards the end of the race. Thanks to his win, Mesters also clinched the ADAC MX Junior Cup 85 championship, taking the title from Kosak Racing's Maximilian Werner and Becker Racing rider, Nicolai Skovbjerg.
"I knew that second place would be enough to secure the title, but I really wanted to win," said Mesters. "I've really enjoyed racing on the two ADAC MX Masters short season tracks and am really pleased to have won the championship."
"I would have liked to have finished higher up the field in the standings today and in the championship," said Maxmilian Werner. "But I'm pleased nevertheless, because I can still feel the after-effects of the bad fall I had during the Grevenbroich quali."
VIDEO-HIGHLIGHTS vom Samstag
VIDEO-HIGHLIGHTS vom Sonntag
Quelle / Source: ADAC MX Masters