Rezvani ist stolz darauf, sein bislang extremstes und leistungsfähiges Modell vorstellen zu können. Aufbauend auf dem Erfolg vom Modell TANK setzt der brandneue Rezvani Hercules 6×6 mit 6-Rad-Antrieb, einem 1.300-PS-Motor und einem kugelsicheren Panzerschutz in Militärqualität neue Maßstäbe.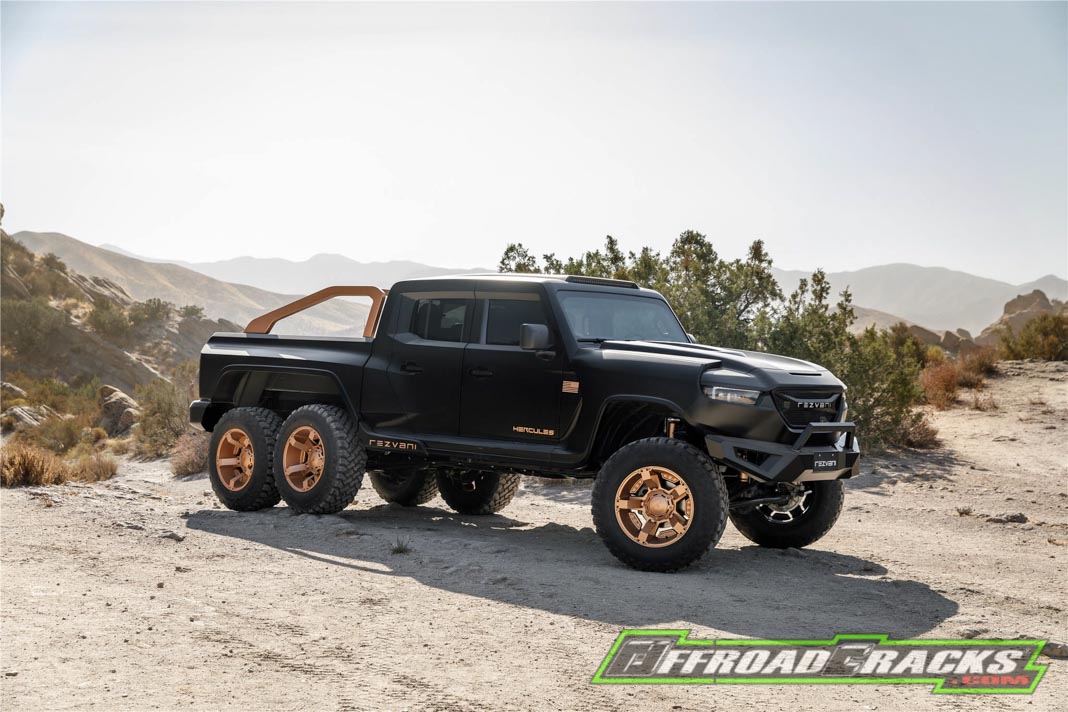 Unter der Haube der extremsten Hercules 6×6-Verkleidung verbirgt sich eine neue, stark verbesserte Version des Dodge Demon-Motors, der auf 7,0 Liter aufgebohrt und von Rezvani mit einer geschmiedeten Stroker-Kurbelwelle, geschmiedeten Kolben, einer Nockenwelle und einem Demon-Kompressor weiter abgestimmt wurde 1.300 PS und 1353 Nm Drehmoment – der leistungsstärkster 6-Rad-Serien-Truckder Welt. Dieses Paket ist auf ein 8-Gang-Getriebe des Dodge Ram TRX abgestimmt. Die kugelsichere Hercules 6×6 Military Edition ist ebenfalls mit demselben Motor erhältlich.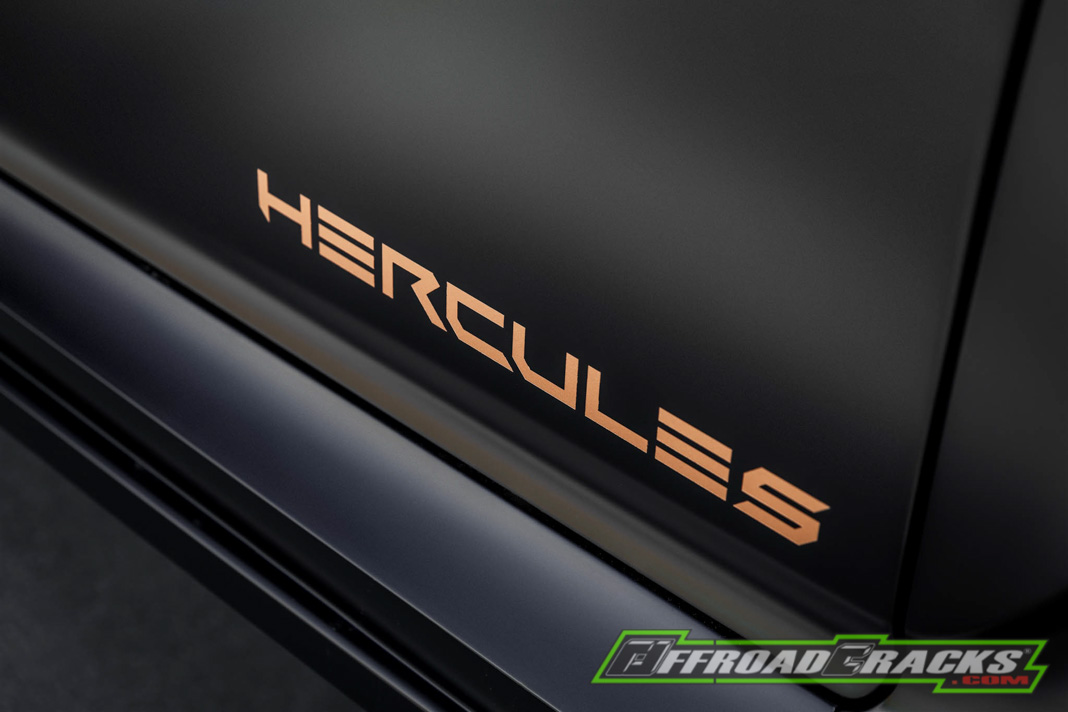 Drei weitere Motoroptionen sind ebenfalls verfügbar. Ein 285 PS 3.6L V6, ein 500 PS 6.4L SRT V8 und ein 442 ft / lb 3.0L TurboDiesel. Der Rezvani Hercules 6×6 verfügt über ein Karosserie-Rahmen-Design aus Stahl und einen bedarfsgesteuerten Allradantrieb für alle Modellversionen, der zum Umschalten zwischen 6×2-, 6×4- oder 6×6-Antrieb erhältlich ist.
Der Hercules 6×6 wurde zur zivilen alltagstauglichen Nutzung und Gegenmaßnahme für das heutige langweilige Lkw-Segment entwickelt und basiert vom Aussehen her auf einiger der bekanntesten Militärfahrzeuge der Welt. Das robuste Äußere wird durch eine gemeißelte Blende und ein definiertes Profil hervorgehoben und mit einem leistungsfähigen Federungssystem auf Weltklassniveau kombiniert. Das Fahrwerk des brandneuen Hercules 6×6 wurde umfassend weiterentwickelt, um ihn zu einem der am komfortabelsten und robustesten Lkw auf dem Markt zu machen.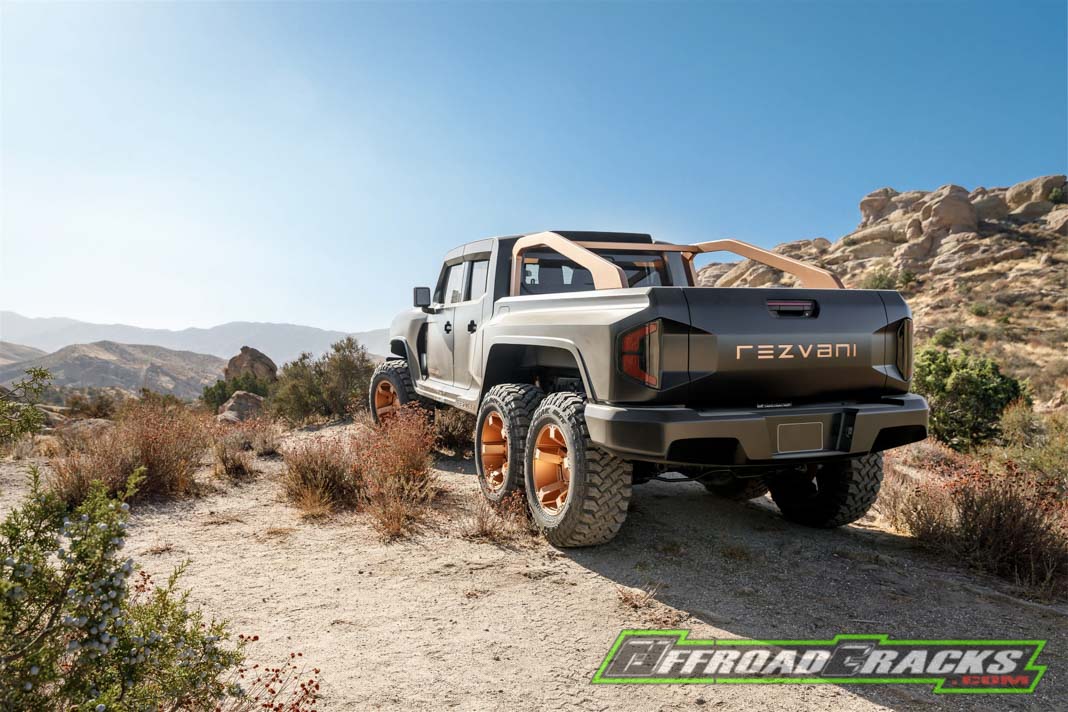 "Der Fokus des neuen Hercules 6×6 lag darauf, sportlich Design mit einem raffinierten Fahrverhalten samt Fahrwerk zu kombinieren, die richtige Größe zu haben und um problemlos auch im Alltag einsetzten zu können. Der neue Hercules 6×6 ist mit Abstand der härteste und leistungsstärkste Serien-Truck der Welt ", sagt CEO Ferris Rezvani.
Der aggressive Kühlergrill, die Metallstoßstange, die breiten hinteren Schultern und die geformte Heckklappe sorgen für Stilelemente, als ob der Hercules eine zusätzliche Rüstung trägt. Eine auf dem Dach montierte LED-Lichtleiste bietet dem Fahrer ein weiteres zusätzliches Beleuchtungselement. Über dem neuen 8-Fuß-Bett ist eine Überrollbügel aus skulptiertem Metall standard. Der Bügel ist in verschiedenen Ausführungen erhältlich, darunter Bronze, wie beim Hercules 6×6 Debütanten.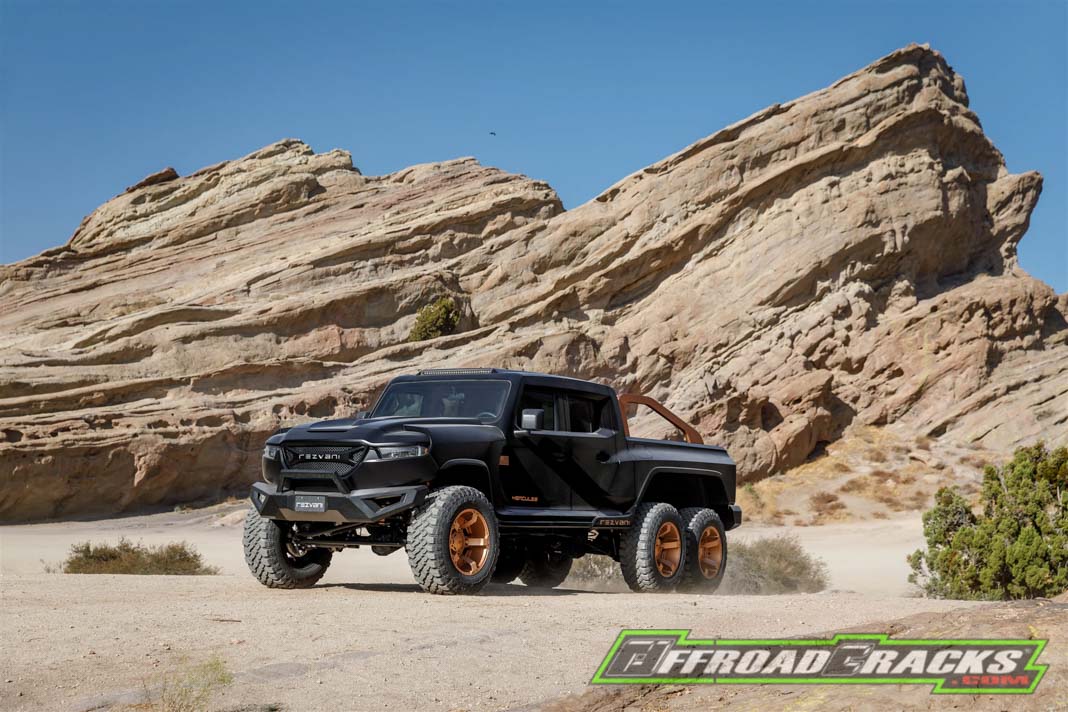 Der Rezvani Hercules 6×6 wurde nicht einfach als größeres Fahrzeug konzipiert, sondern als perfektes Gleichgewicht zwischen seinem brutalen, muskulösen Charakter, der dennoch komfortabel und praktisch genug ist, um auch ein Alltagsfahrzeug in der Stadt zu sein. Ein luxuriöses Interieur sorgt dafür, dass sich Fahrer und Passagiere wie auf Wolken fühlen. Viele Elemente des Innenraums sind anpassbar, einschließlich Sitzstil, Nähte, benutzerdefinierte Innenbeleuchtung und Farbe des Kombiinstrumente.
Hercules bietet ernsthafte Geländetauglichkeit mit 37-Zoll-Reifen, Fox-Rennfahrwerk, Dana 60-Achsen mit Sperren und Luftkompressor.
Die Kabine wird durch ein speziell gesticktes Napa-Lederpaket definiert, das Fahrern und Passagieren Komfort und Kompatibilität mit Ledersitzen und einem Dachhimmel aus Wildleder bietet. Ein zentraler 9-Zoll-Infotainment-Bildschirm mit Apple CarPlay bietet Zugriff auf Funktionen wie Google Maps, Pandora, Stitcher und eine Reihe von Apps, die für den Einsatz auf der Straße und im Gelände optimiert sind.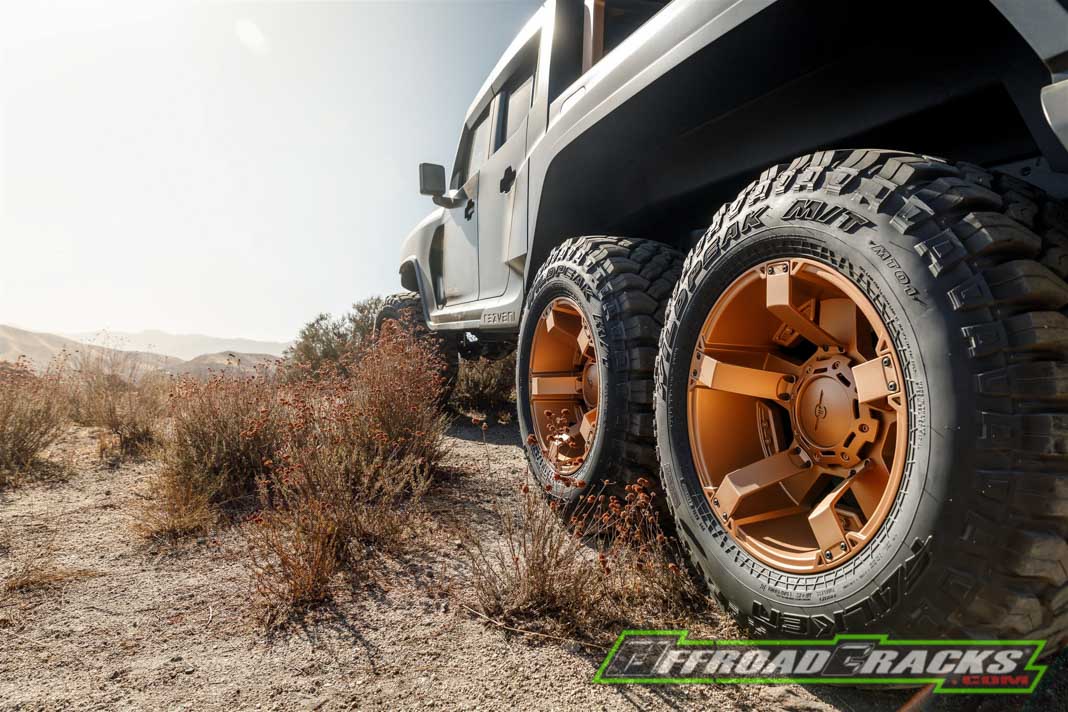 Hercules 6×6 Military Edition
FLIR Thermal Night Vision System
Ballistische Panzerung: Kevlar-Panzerung, kugelsicheres Glas, Run-Flat-Reifen in Militärqualität
Unterseitiger Explosionsschutz
Elektromagnetischer Impulsschutz (einschließlich E1-, E2- und E3-Impulse)
Selbstdichtender Kraftstofftank
Gepanzerter Kühler
Verstärkte Federung
Ramm-Stoßstangen
Elektrifizierte Türgriffe
Sirenen und Blitzlichter
Smoke screen
Kontinuierliche Videoüberwachung, die in Echtzeit in die Cloud hochgeladen wird
Blendende Vorder- und Rücklichter
Magnetische Verschlussriegel
Gegensprechanlage
Gasmasken
Hypothermie-Kit und Erste-Hilfe-Kit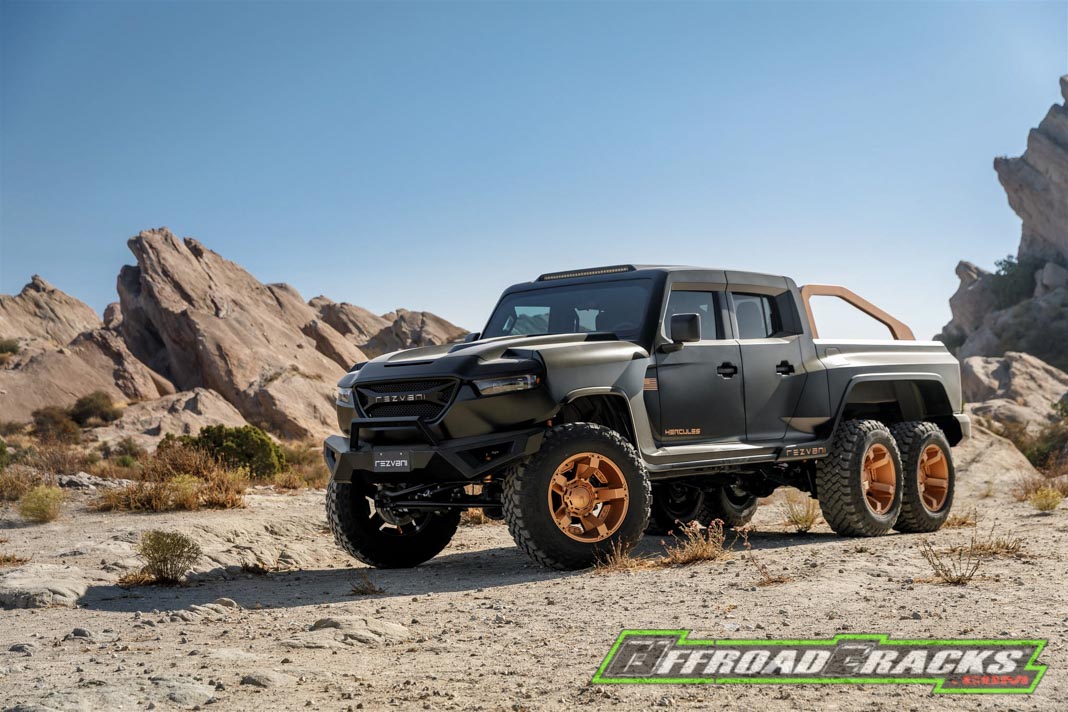 6×6 Hercules Motorenauswahl
Herkules 6×6 – ab 225.000 US-Dollar
3,6 l V6-Standard mit 285 PS
6,4 l SRT HEMI V8 mit 500 PS
3.0 V6 TurboDiesel mit 260 PS und 442 ft / lbs Drehmoment optional
Top Trim 7.0L Supercharged V8 mit bis zu 1.300 PS
Hercules 6×6 kugelsichere

Military Edition

– Ab 325.000 US-Dollar
VIDEO-HIGHLIGHTS – REZVANI 6×6
---

Rezvani is proud to unveil its most extreme and capable model to date. Building on the success of TANK, the all-new Rezvani Hercules 6×6 pushes the envelope further with 6 wheel drive, a 1,300 Horsepower engine, and military-grade bulletproof armor protection.
Under the hood of the most extreme Hercules 6×6 trim is a new highly upgraded version of the Dodge Demon engine, bored and stroked to 7.0 liters and tuned further by Rezvani with a Forged stroker crank, Forged pistons, camshaft, and Demon supercharger to deliver over 1,300 horsepower and 989 pound-feet of torque; emerging as the most powerful production 6 wheel truck in the world. This package is matched to an 8-speed transmission form the Dodge Ram TRX. The bulletproof Hercules 6×6 Military Edition is also available with the same engine.
Three other engine options are also available; a 285 HP 3.6L V6, a 500 HP 6.4L SRT V8, and a 442 ft/lb 3.0L TurboDiesel. Rezvani Hercules 6×6 features a steel body-on-frame design, and an on-demand six-wheel-drive system standard on all trims, available to switch between 6×2, 6×4, or 6×6 drive.
Designed to be a daily driver and an antidote to today's boring truck segment, Hercules 6×6 was inspired by the look of some of the world's most recognizable military vehicles, but designed for civilian use. Its rugged exterior is highlighted by a chiseled fascia, a defined profile, and comes paired with a capable world-class suspension system. Extensive development was done on the suspension of the all new Hercules 6×6 to make it one of the most planted and comfortable rugged trucks on the market.
"The focus of the new Hercules 6×6 was to be athletic in design and stance, have a refined ride and suspension, be the right size to be easily used as a daily driver, have a luxurious interior, and push the envelope in what a 6 wheeled truck can be. The new Hercules 6×6 is easily the toughest and most powerful production truck in the world", says CEO Ferris Rezvani.
The aggressive grille, metal bumper, broad rear shoulders, and sculpted tailgate provide styling elements as though Hercules is wearing an armor. A roof-mounted LED light bar also gives drivers another added lighting element. A sculptured metal sport bar is standard over the new 8 foot bed. Adding the custom experience, the sport bar is available in several finishes including bronze as featured in the the debut Hercules 6×6. In addition owners enjoy the uniqueness of also being able to customize their wheels in finishes such bronze as featured in the first ever Hercules 6×6.
The Rezvani Hercules 6×6 was not designed to simply be a bigger vehicle by size but rather one that is a perfect balance between it's brutal, muscular character yet comfortable enough and practical enough to be a daily driver in the city. A luxurious interior ensures the driver and passengers feel like they are in a special vehicle. Many elements of the interior are customizable including seat style, stitching, custom interior lighting, and color of the instrument gauge cluster.
Hercules features serious off-road capability with 37" tires, Fox racing suspension, Dana 60 axle set with air lockers and an air compressor.
The cabin is defined by a custom-stitched Napa Leather Package that provides comfort and compatibility for drivers and passengers alike, with leather seats and a suede headliner. A 9-inch central infotainment screen with Apple CarPlay provides access to features like Google Maps, Pandora, Stitcher, and a suite of apps optimized for use on and off road.
Hercules 6×6 Military Edition
FLIR Thermal Night Vision System
Ballistic Armor: Kevlar Armor, Bulletproof Glass, Military-Grade Run Flat Tires
Underside Explosive Protection
Electro-Magnetic Pulse Protection (including E1, E2 and E3 pulses)
Self sealing fuel tank
Armored radiator
Reinforced suspension
Ram bumpers
Electrified door handles
Sirens and strobe lights
Smoke screen
Continuous video surveillance uploaded to the cloud in real time
Blinding front and rear lights
Magnetic dead bolts
Intercom system
Gas masks
Hypothermia kit and first aid kit
Hercules Engine Options
Hercules 6×6 – starting at $225,000
3.6L V6 standard with 285 HP
6.4L SRT HEMI V8 with 500 HP
3.0 V6 TurboDiesel with 260 HP and 442 ft/lbs torque optional
Top trim 7.0L Supercharged V8 with up to 1,300 HP
Hercules 6×6 bulletproof

Military Edition

– Starting at $325,000
VIDEO-HIGHLIGHTS – REZVANI 6×6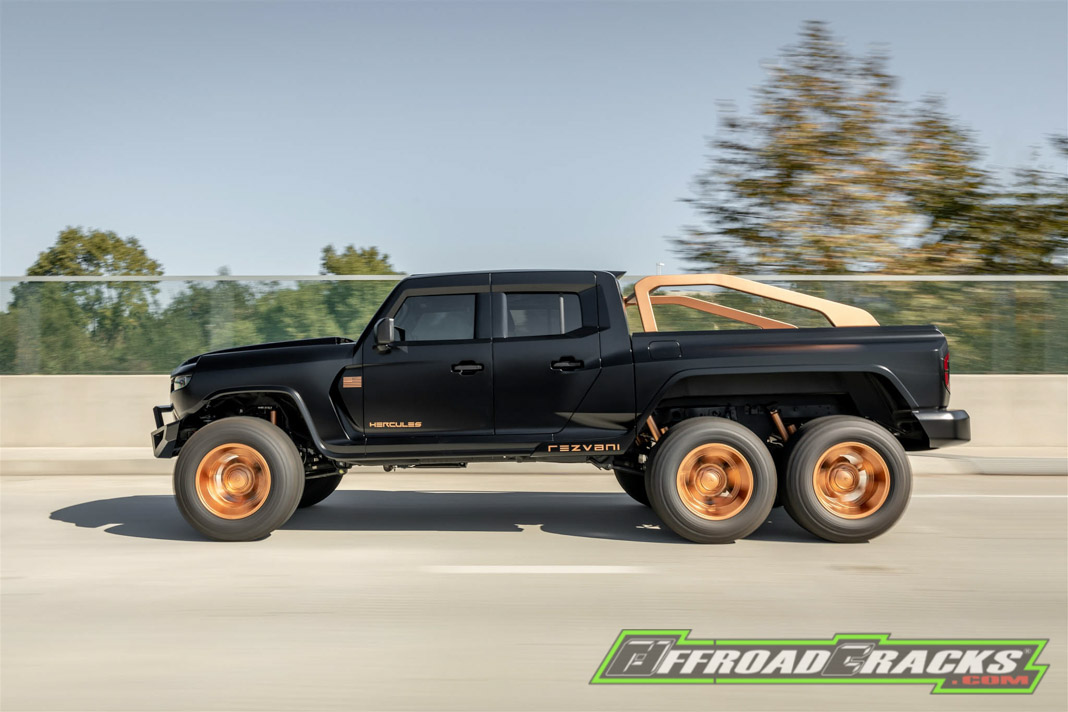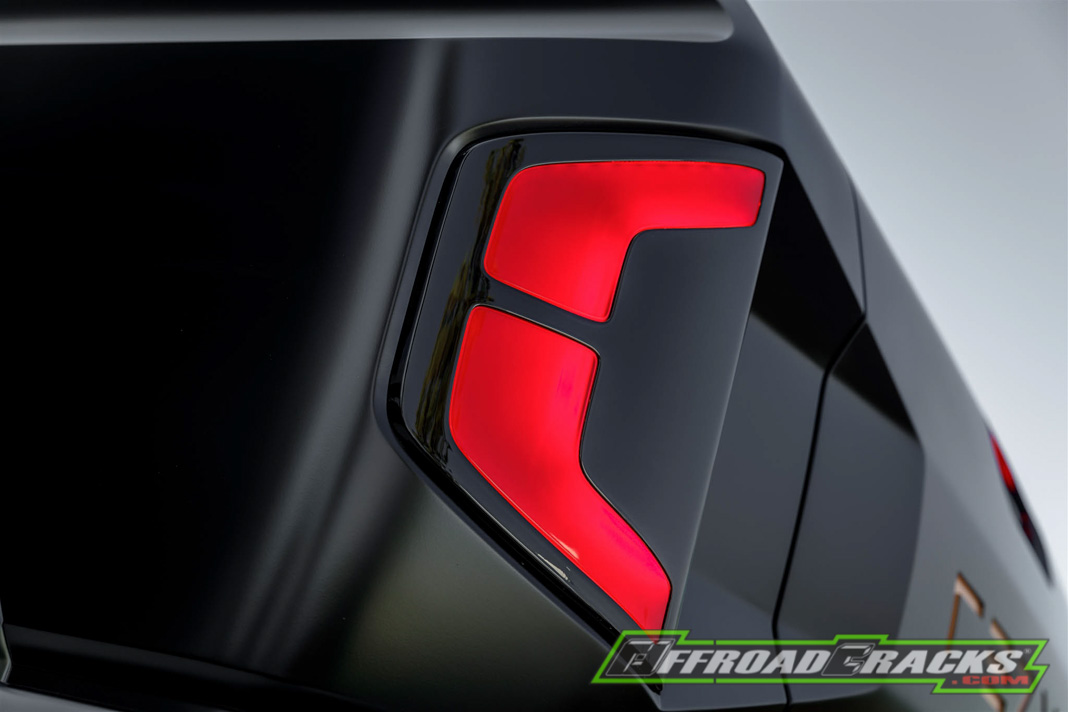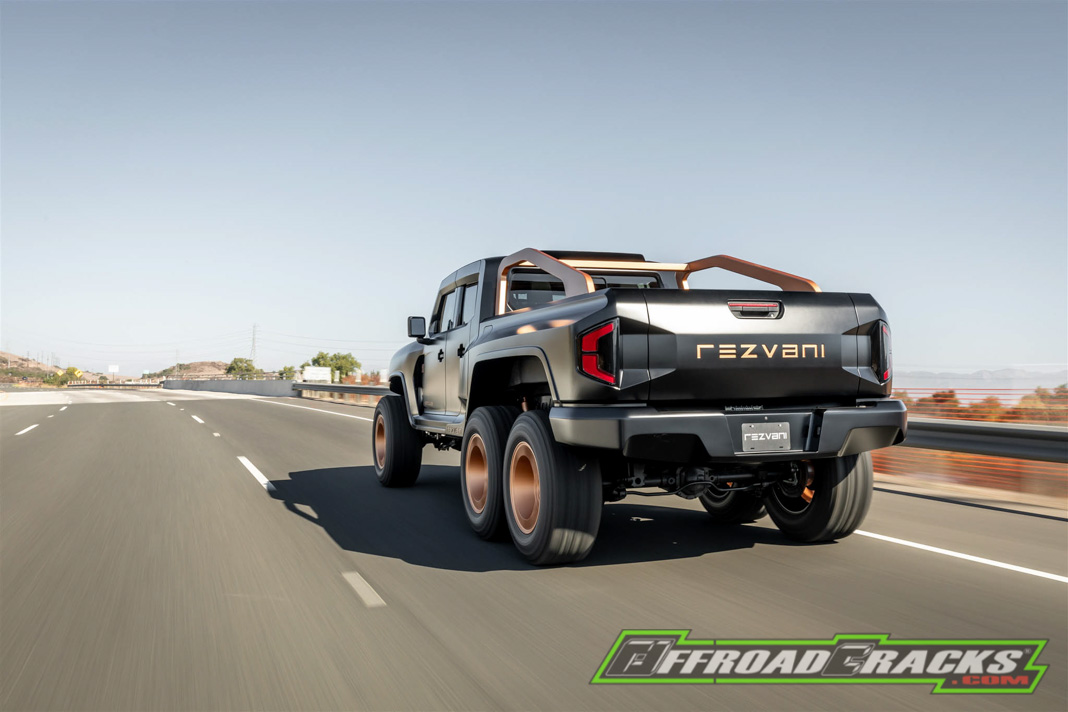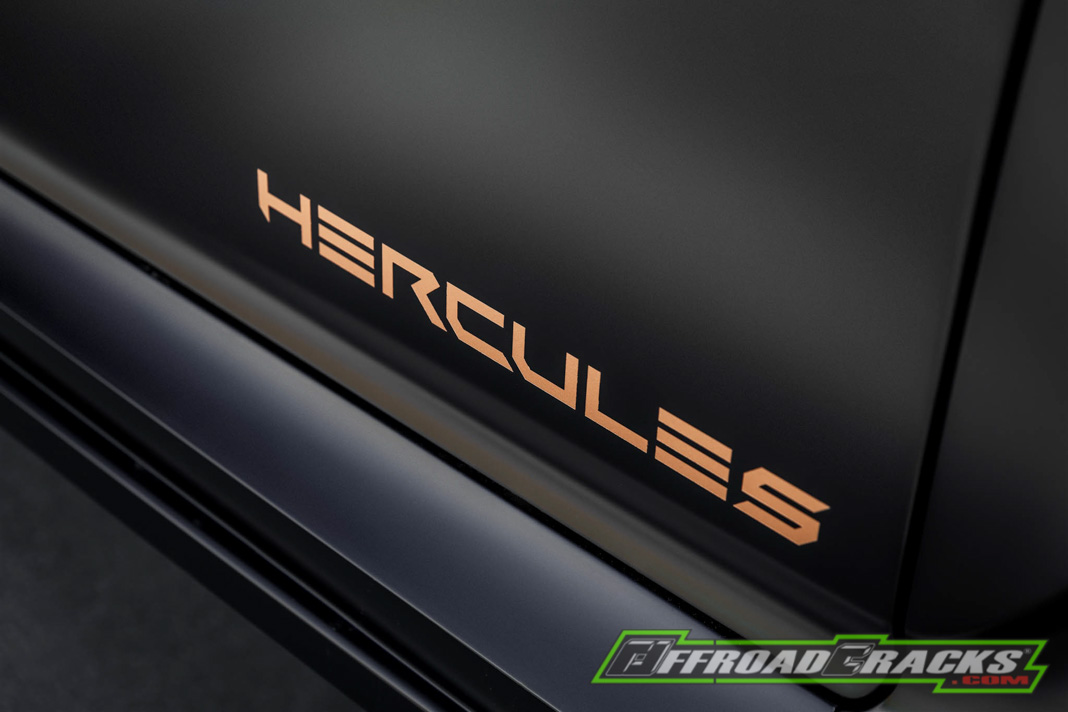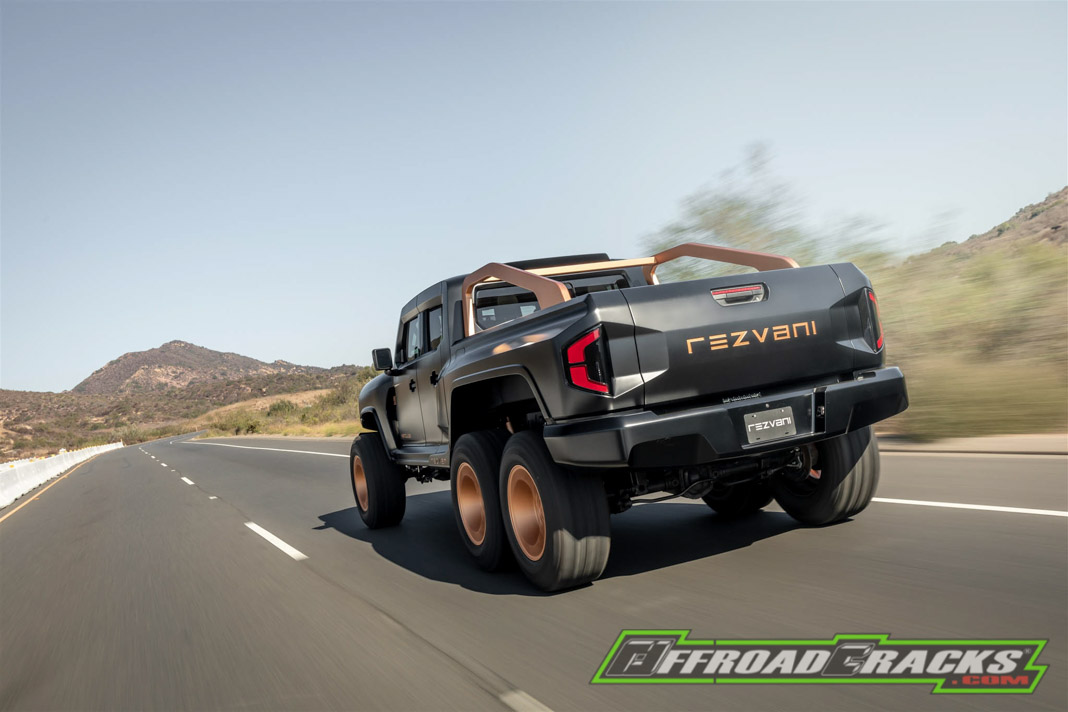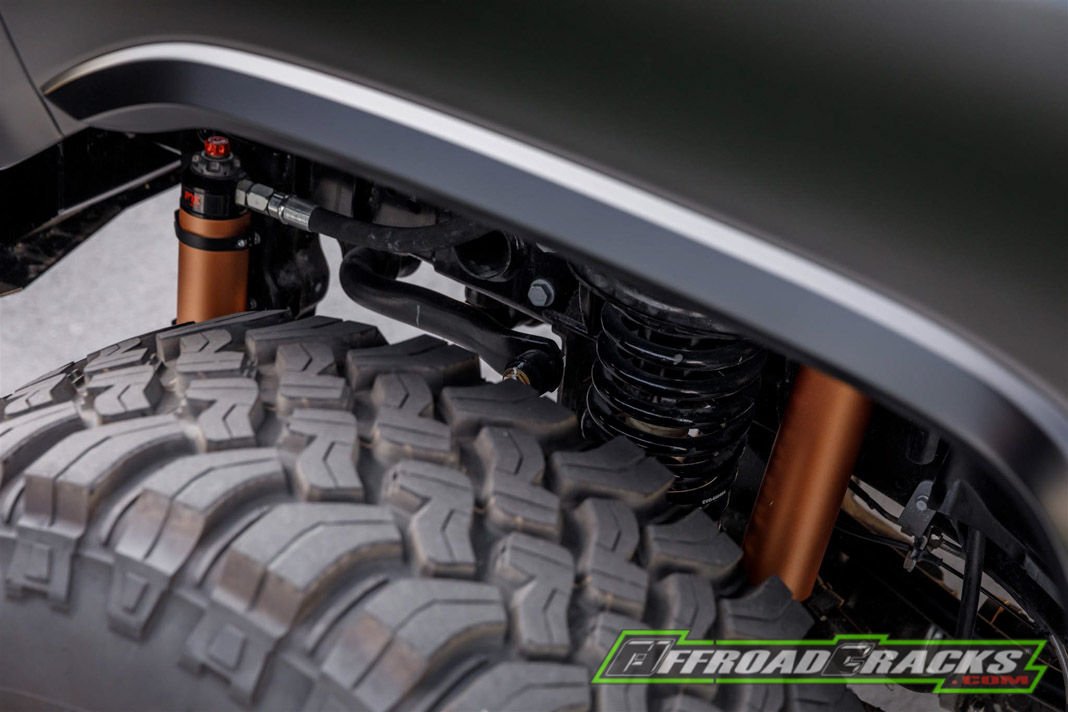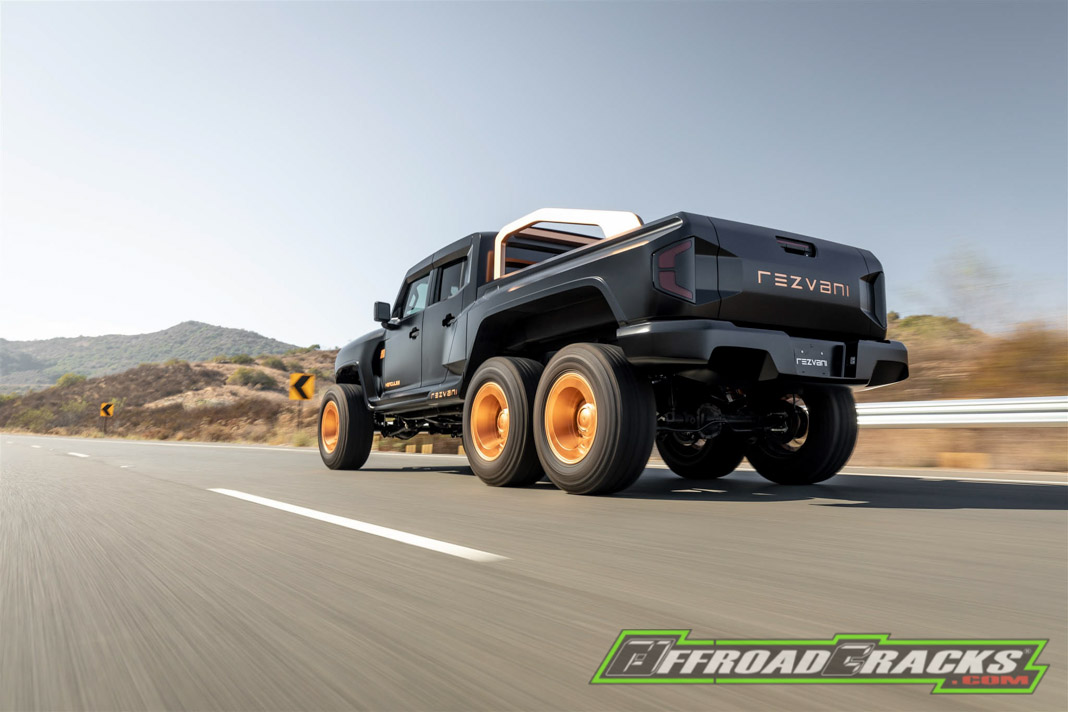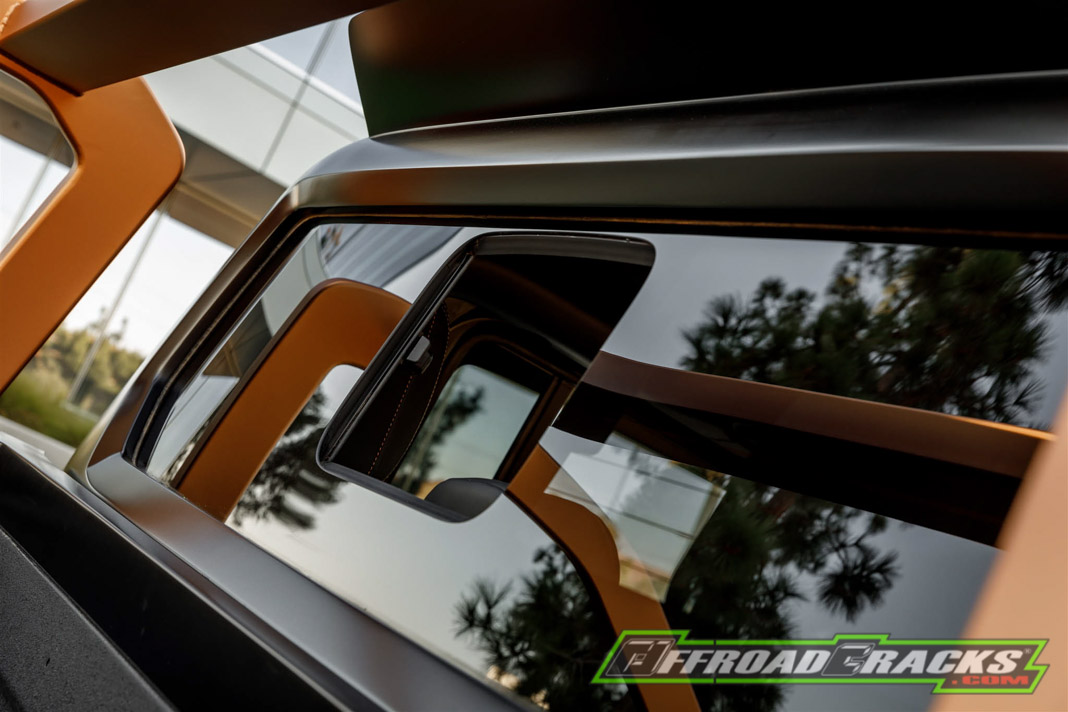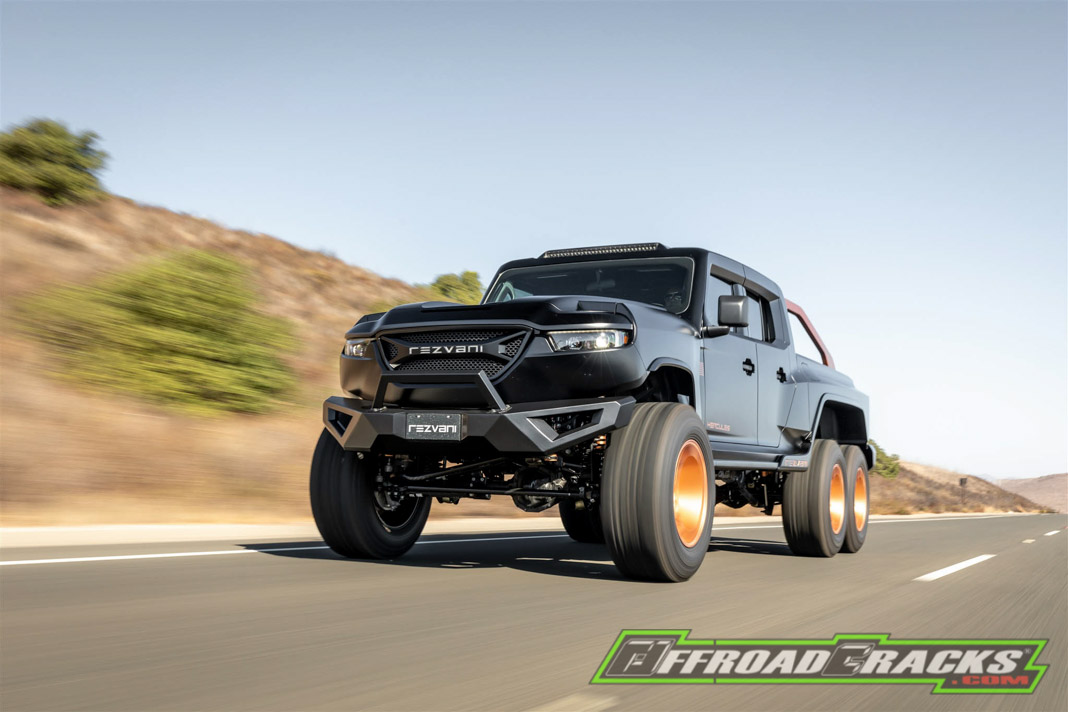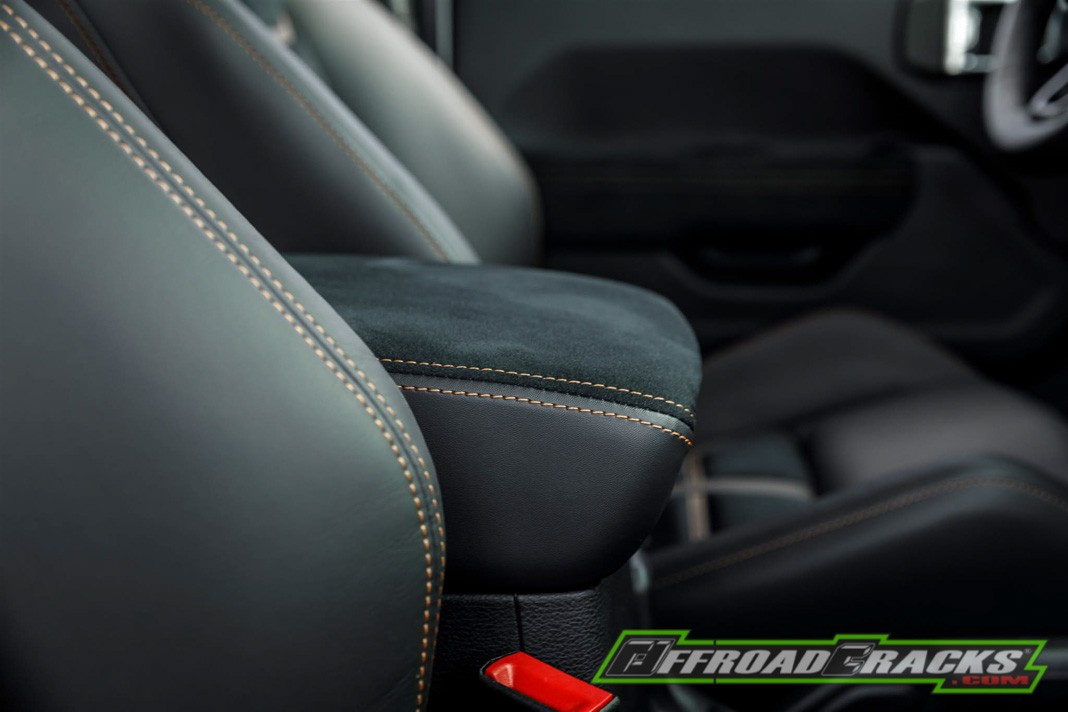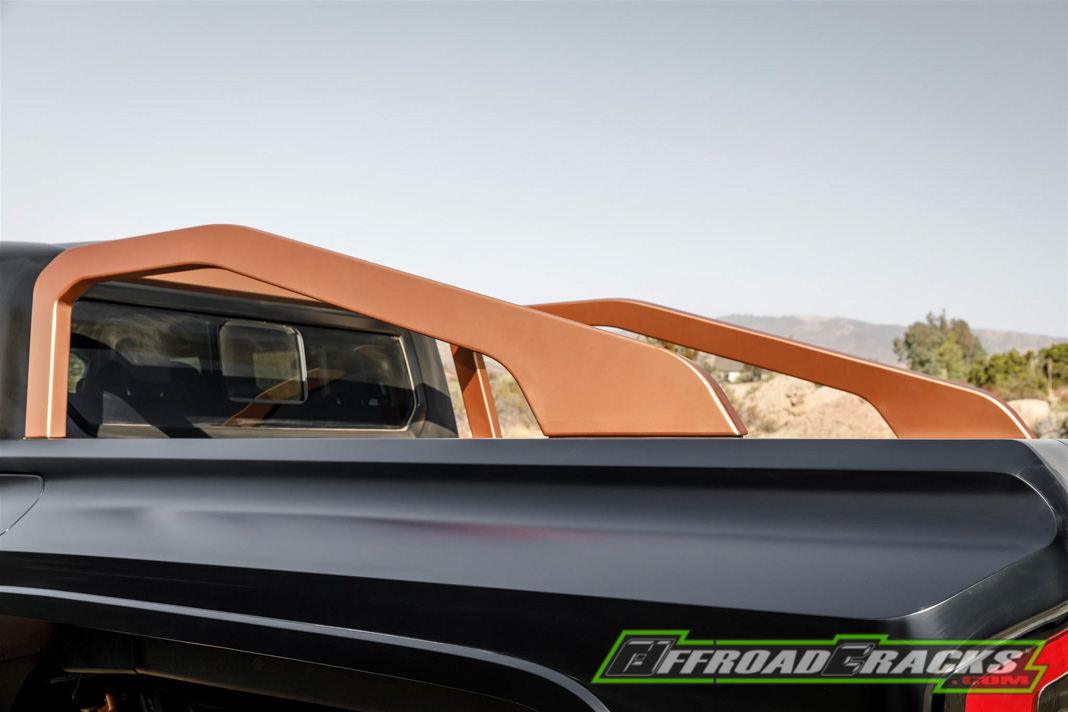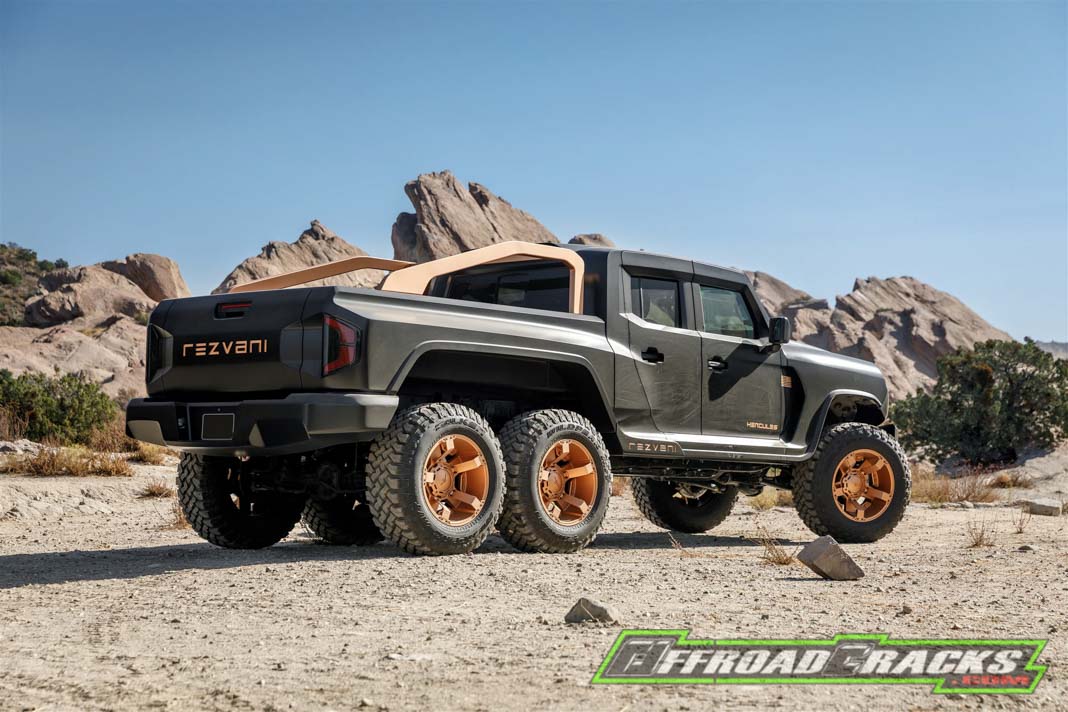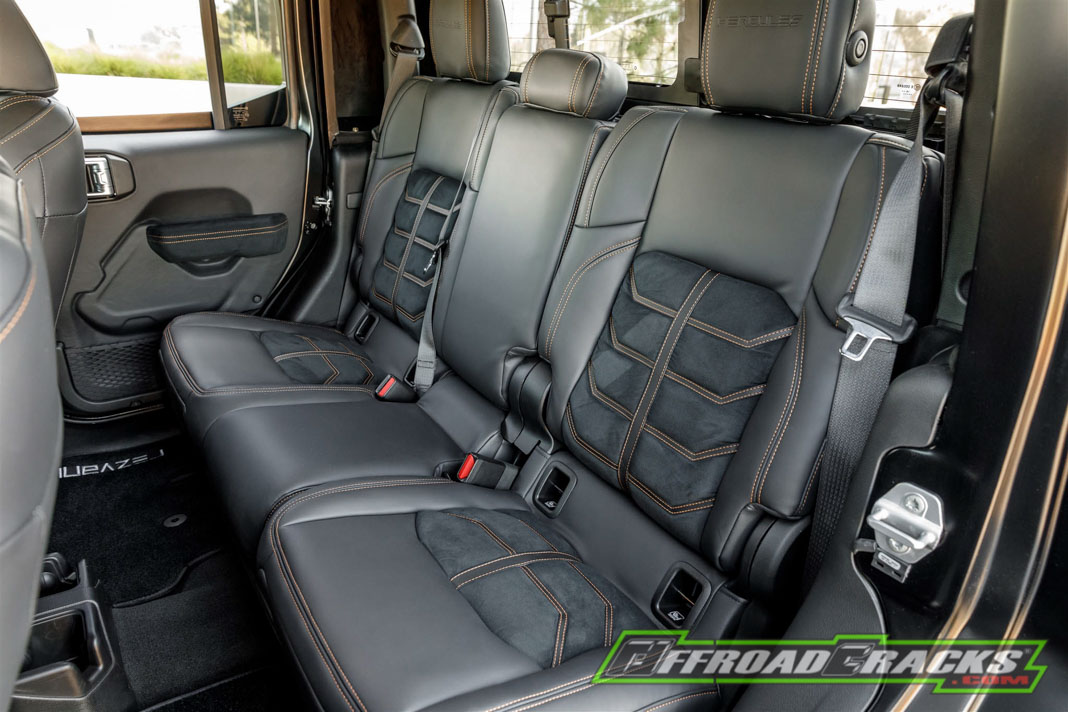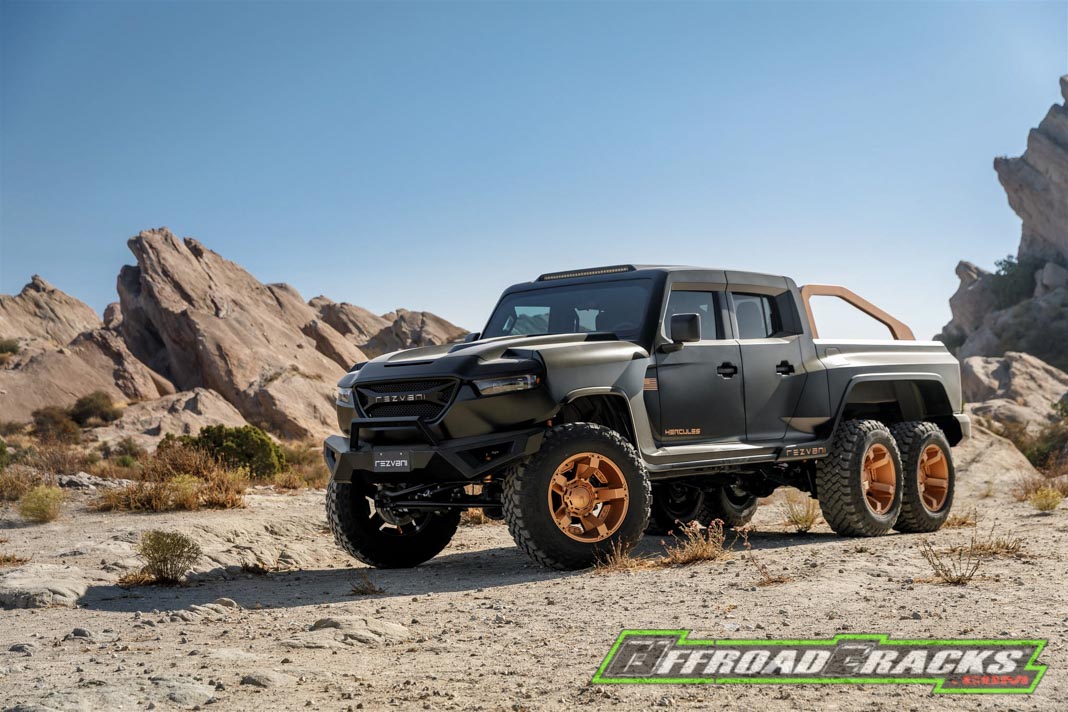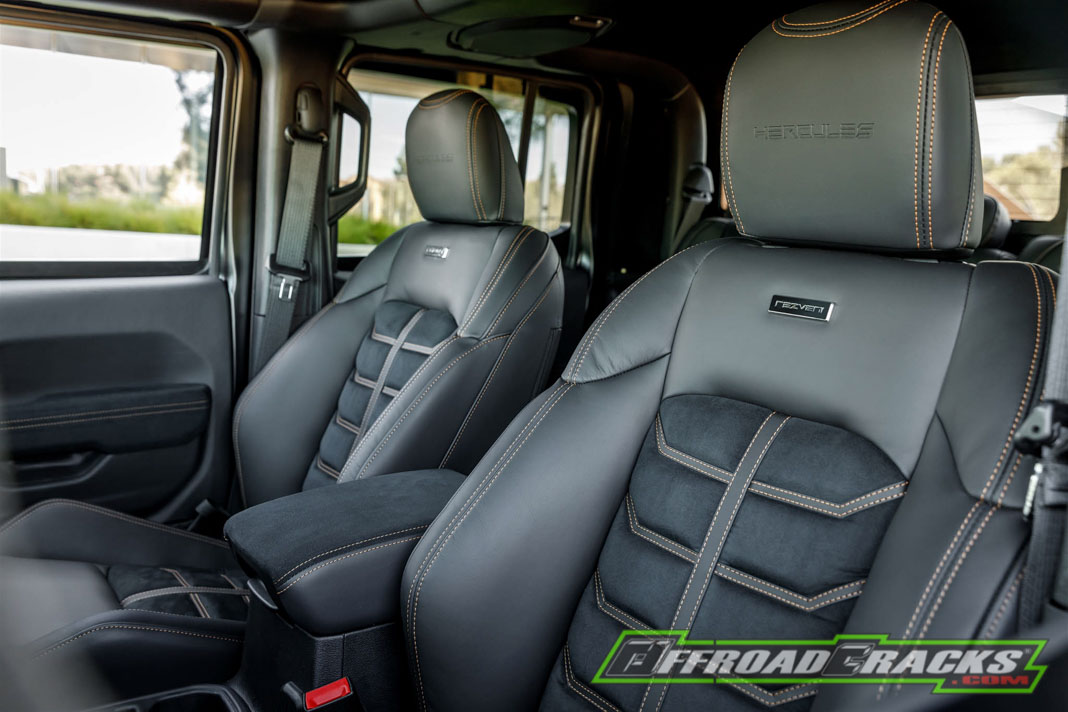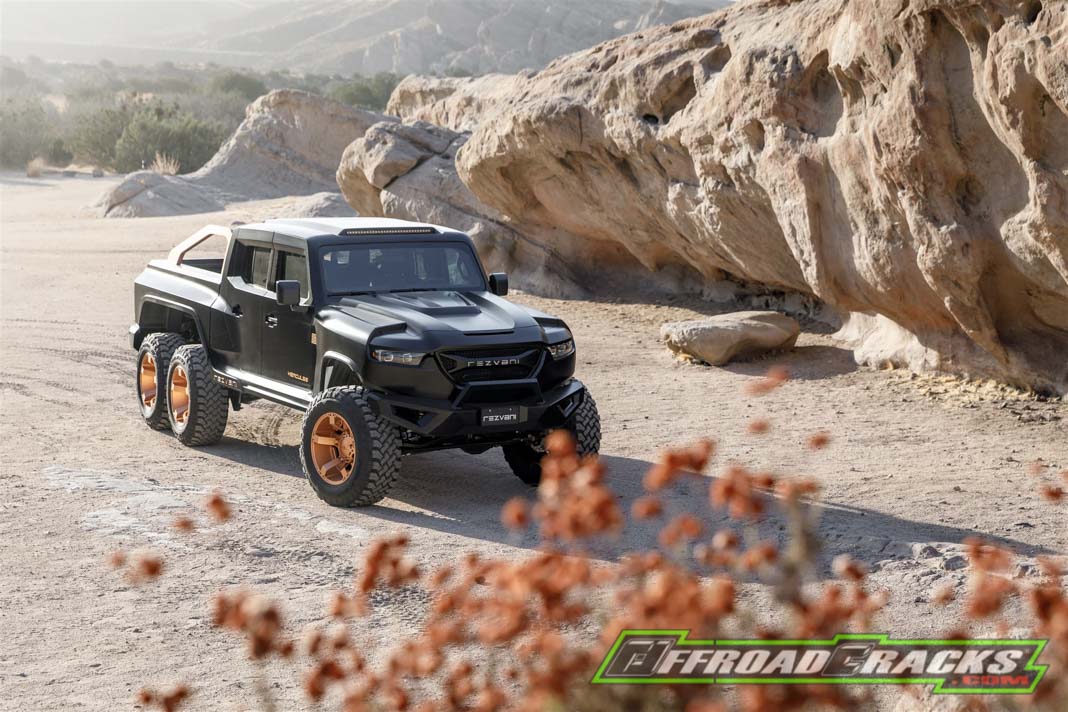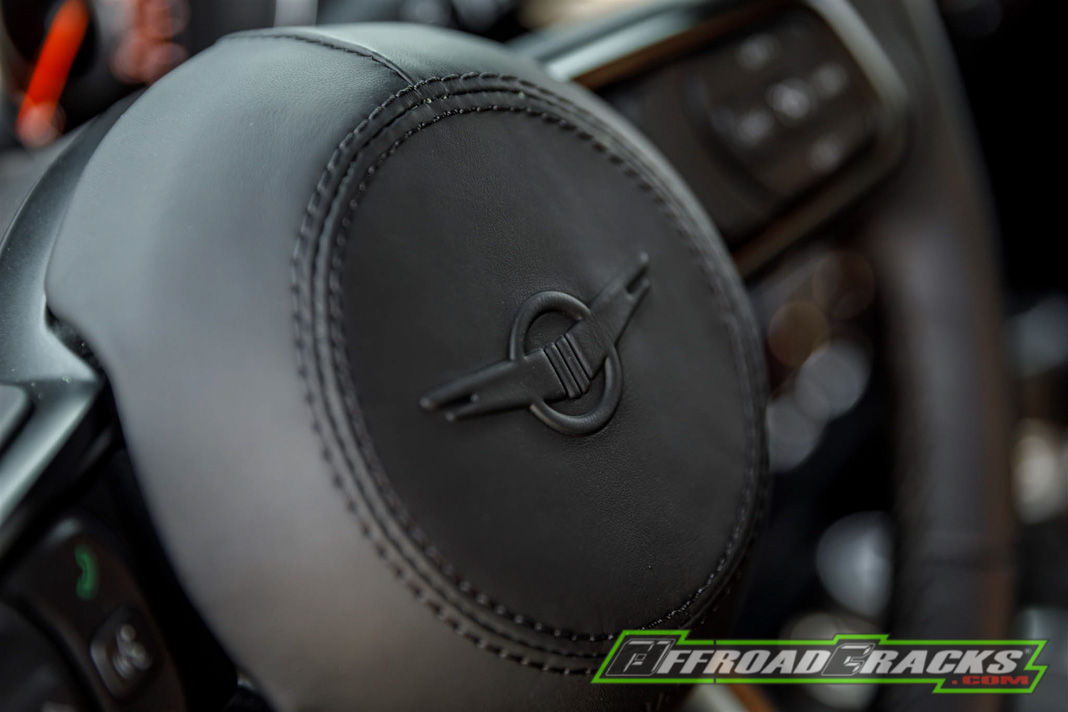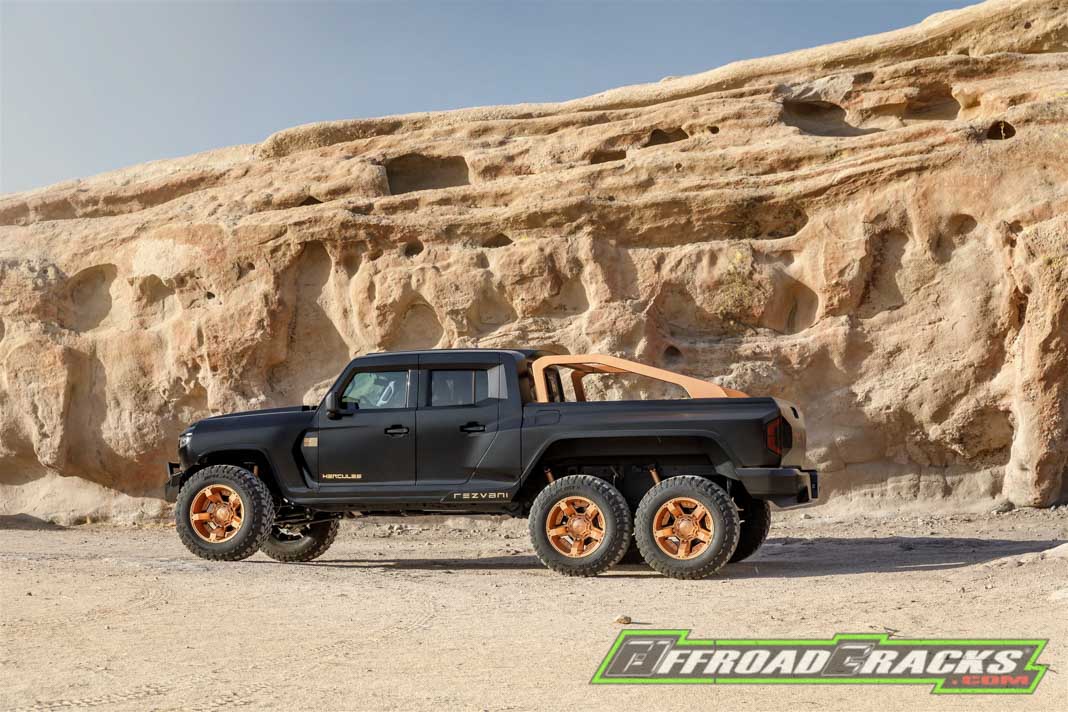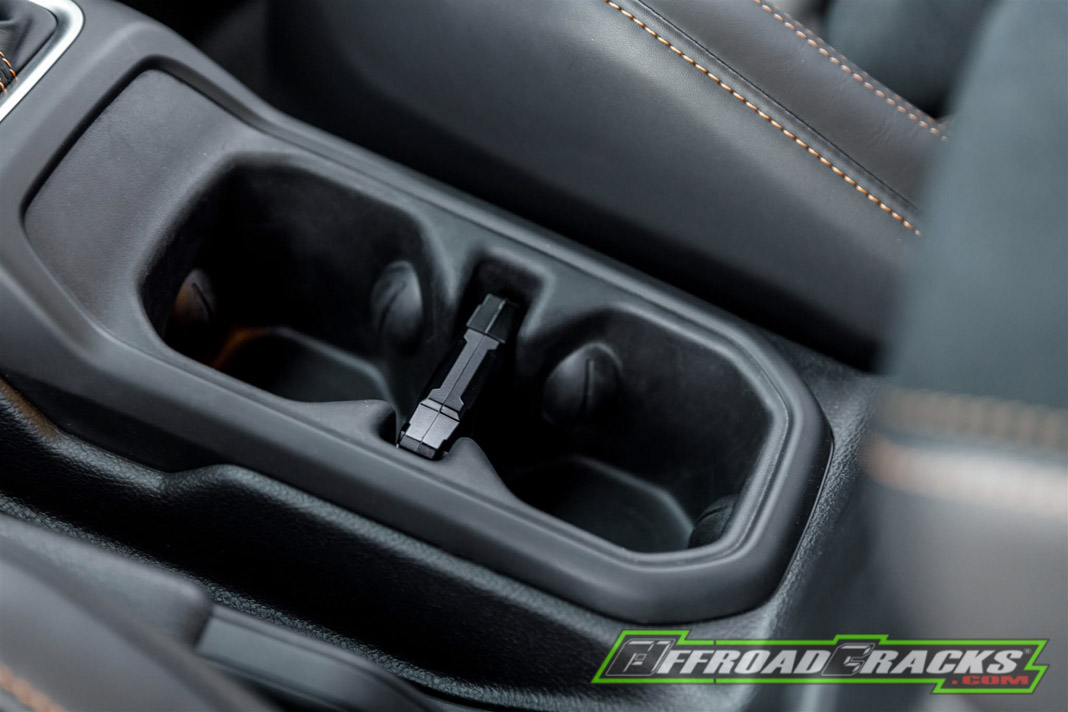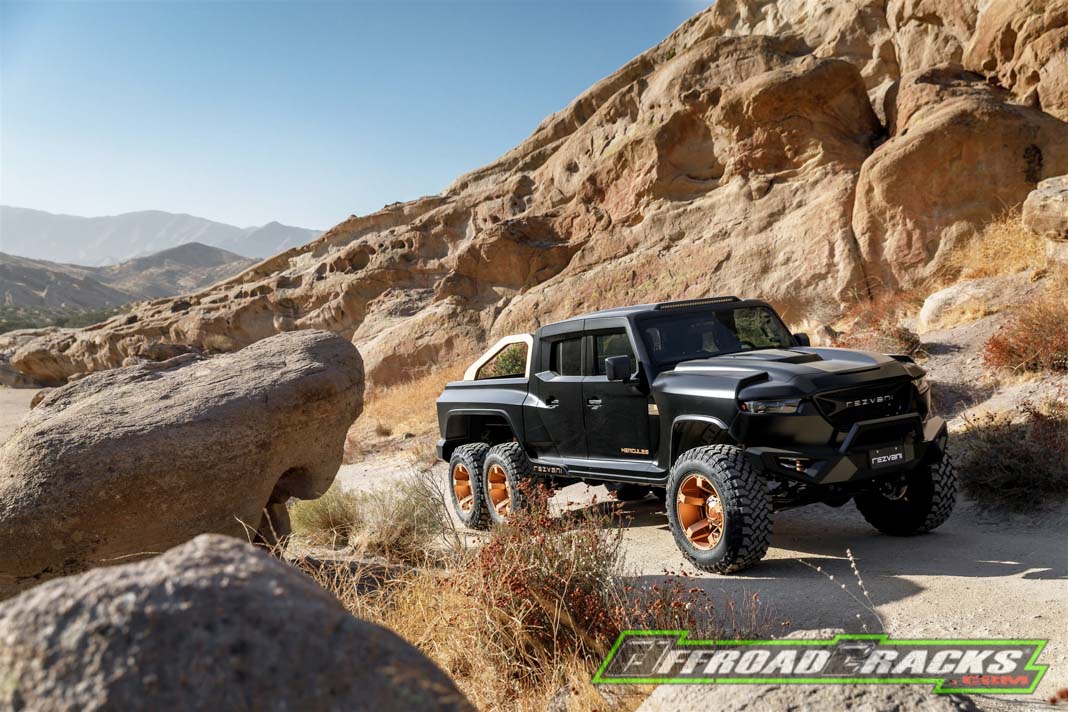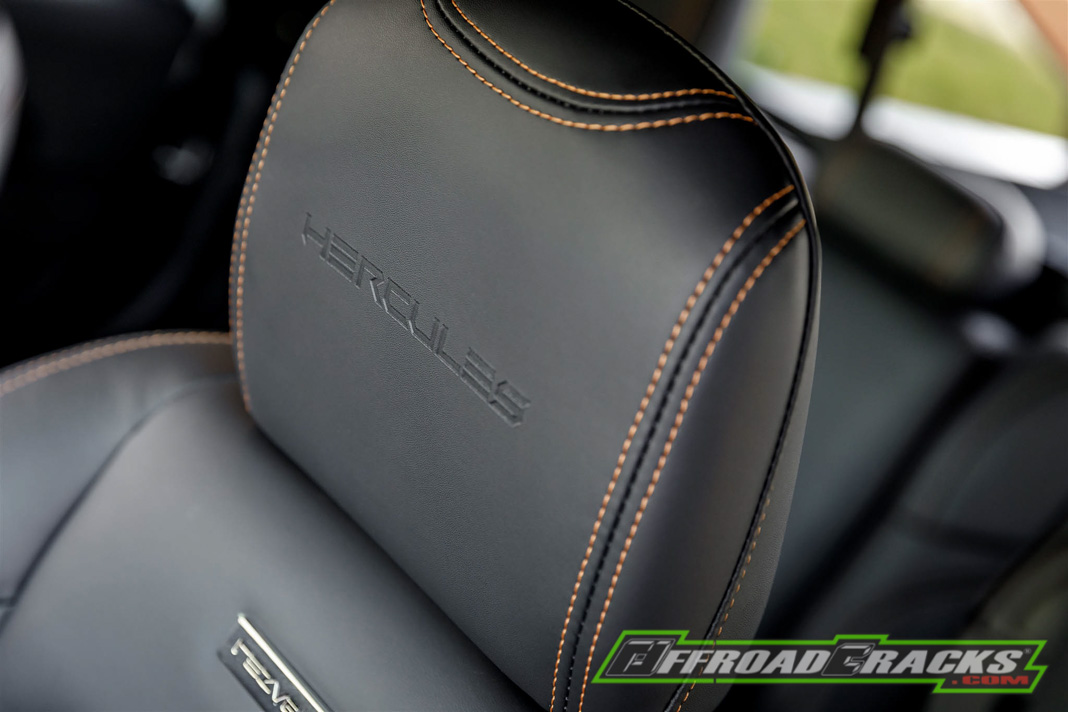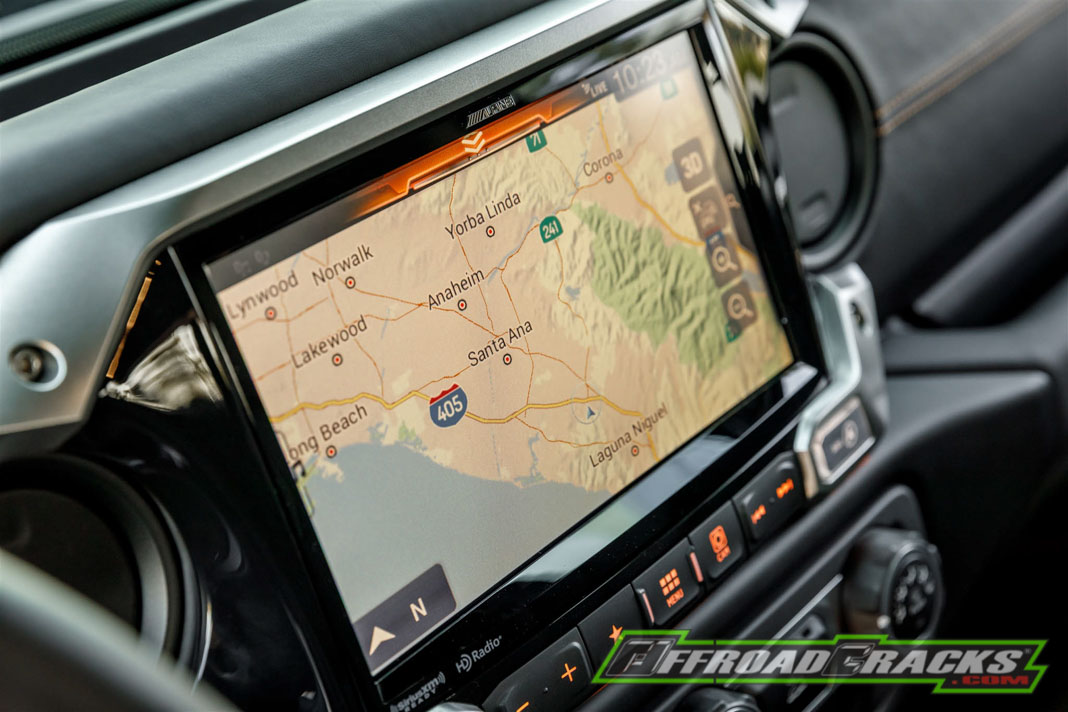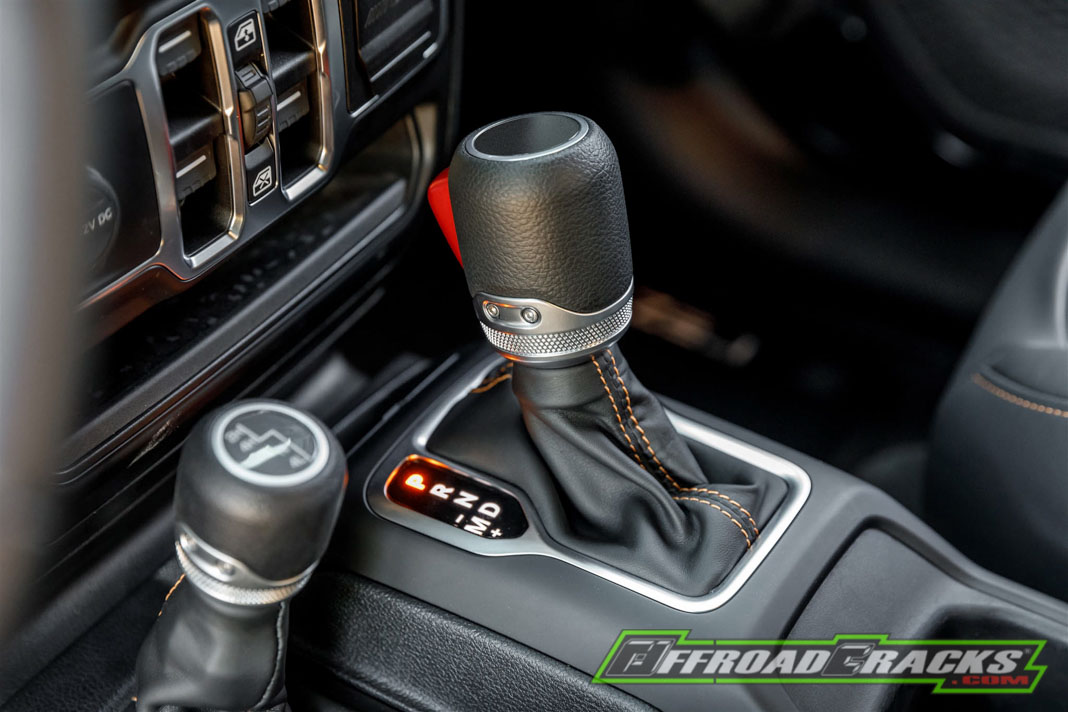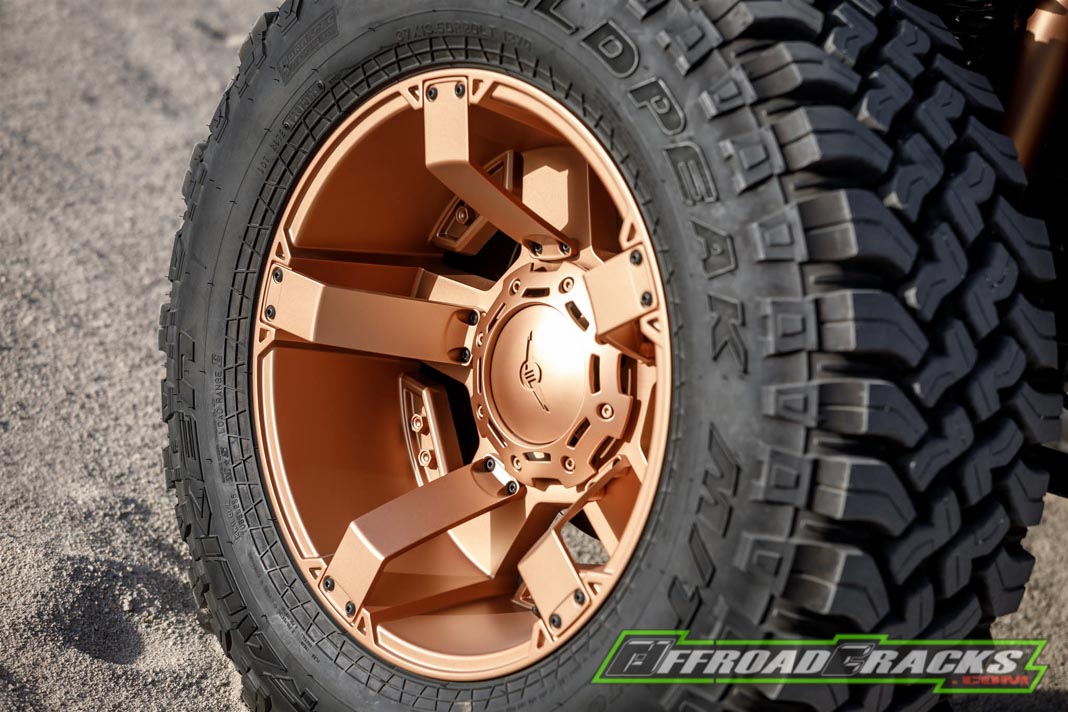 Quelle / Source:Rezvani