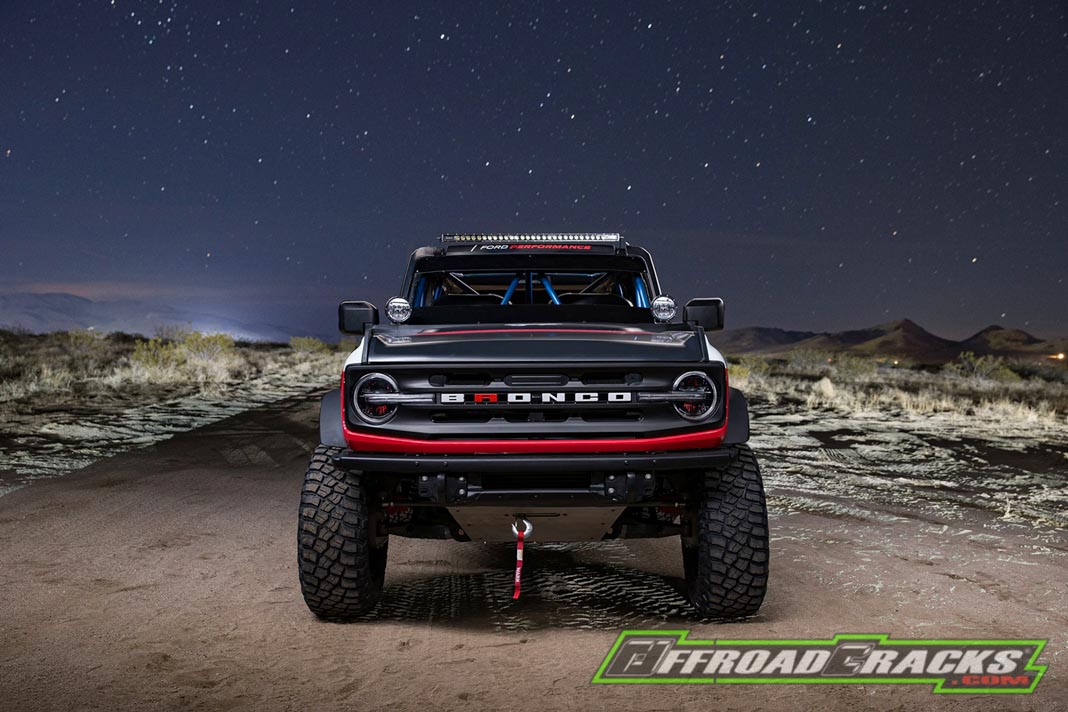 Es ist keine Überraschung, dass der Ford Bronco-Hype noch nicht abgeklungen ist. Über 200.000 Reservierungen wurden vorgenommen, während Rennversionen bei der Baja und beim legendären King of the Hammers auf die Probe gestellt werden – zudem hat Ford jetzt auch noch sseinen brandneuen Bronco 4600 vorgestellt. Diese Ausführung kann man sich als Demo-Bronco vorstellen, der die Fähigkeiten eines Zweitürers, eines Viertürers und wie Kunden ihren Geländewagen für Offroad-Rennen in der ULTRA 4-Serie vorbereiten können vereint.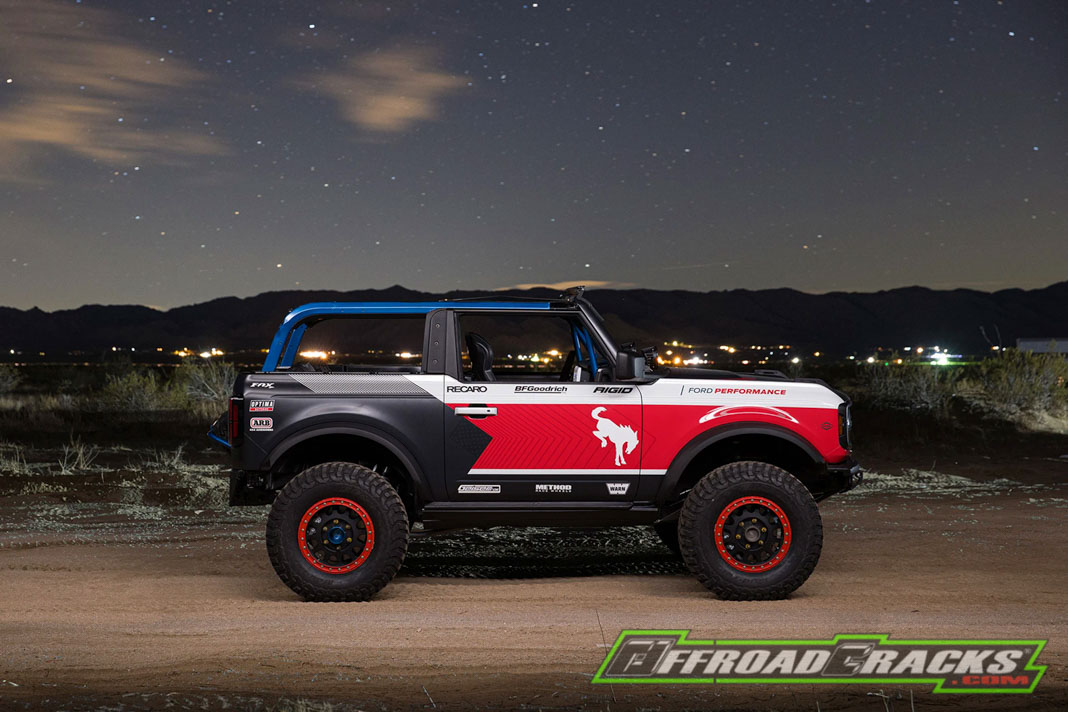 Der Bronco 4600 basiert auf dem zweitürigen Sasquatch-Paket des 2021er Bronco, das von einem rennerprobten 2,7-Liter-EcoBoost-Twin-Turbo-V6 angetrieben wird und über eine 10-Gang-Automatikgetriebe verfügt. Die Tests des Bronco 4600 beginnen später im Februar zusammen mit den anderen werkseitig unterstützten Rennfahrzeugen der Bronco 4400-Serie, die bei King of The Hammers in Johnson Valley, CA, enthüllt und eingesetzt wurden (s.u.).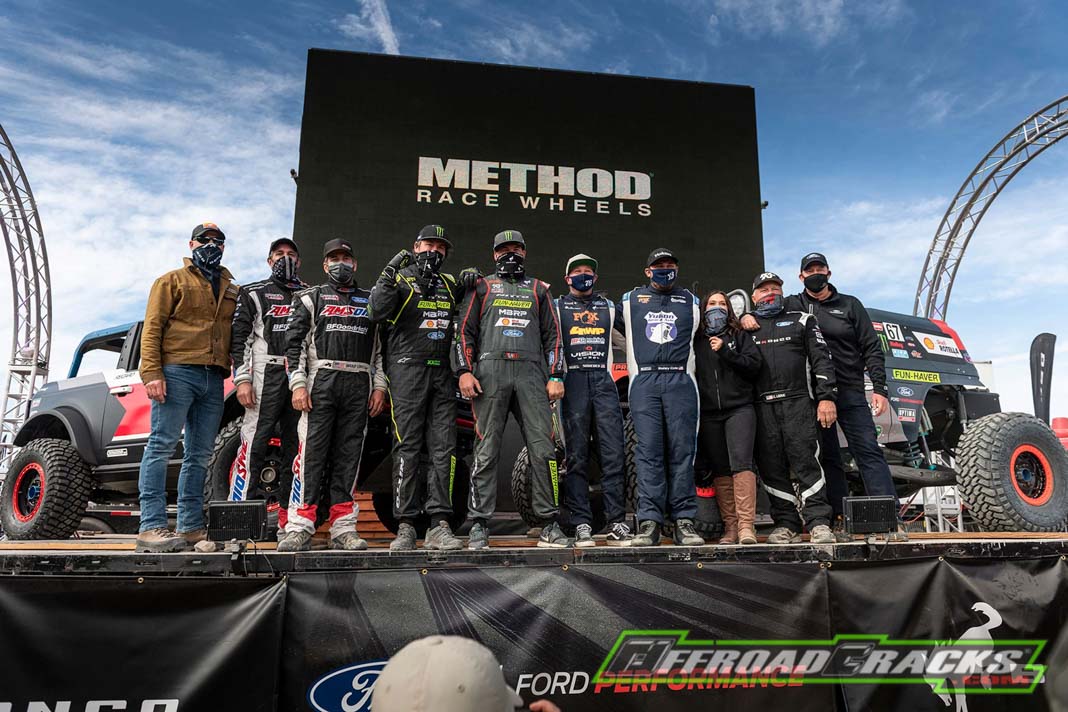 Der Bronco 4600 basiert auf dem Bronco R Race Prototyps der R & D (Race & Development = Renn- und Entwicklungsabteilung), der bei der Baja 1000 in den Jahren 2019 und 2020 eingesetzt wurde und über ein wettbewerbstauglichen Hochleistungs-Offroad-Fahrwerk verfügt. Dabei setzte man auf Fox-Gewindefahrwerke mit externen Reservoirs und pneumatische Fox-Anschlagpuffer (Bump stops). Auf der Außenseite der Radaufhängung findet man die ultimativen geschmiedeten Beadlock Method Race Wheels 202, die mit 35-Zoll T/A-KM3-Reifen von BFGoodrich bestückt sind. Hinter den 202er Felgen versteckt sich ein Satz Bremsen von Wilwood Engineering. Die Lackierung ist eine Hommage an das Rennerbe der Marke Bronco mit Farben wie Race Red, Oxford White und Velocity Blue. Am Arbeitsplatz des Fahrers findet man Designelemente des 1969er Baja 1000 Bronco's mit der mattschwarzen Haube und den weißen Streifen, die die modernen Bronco-Linien hervorheben.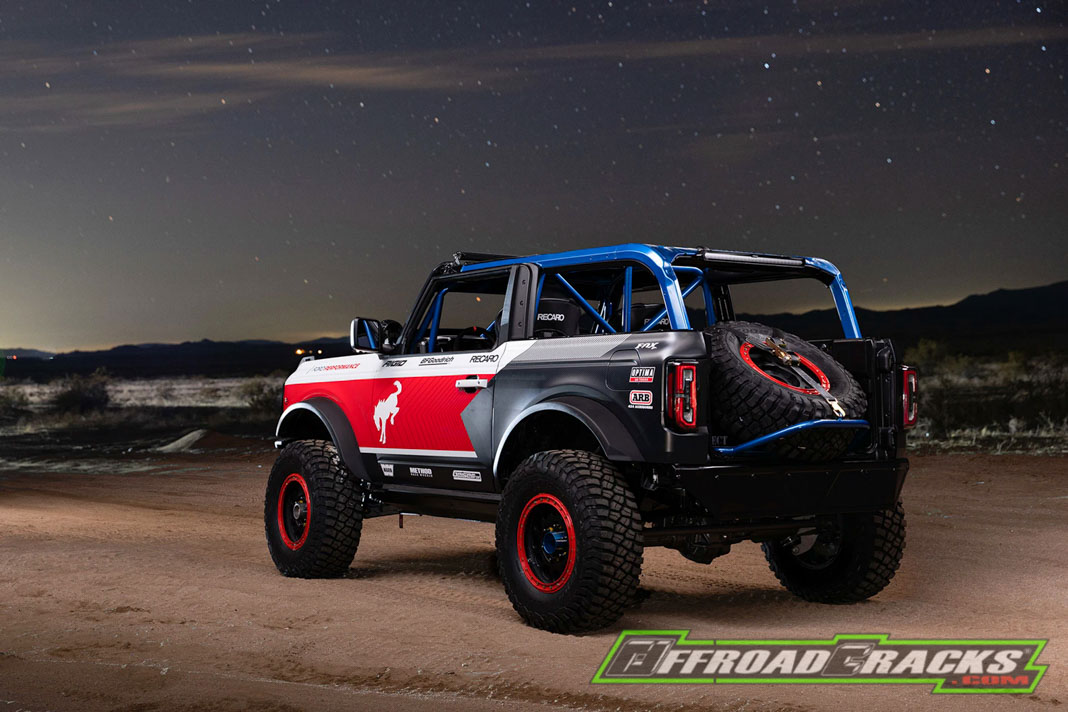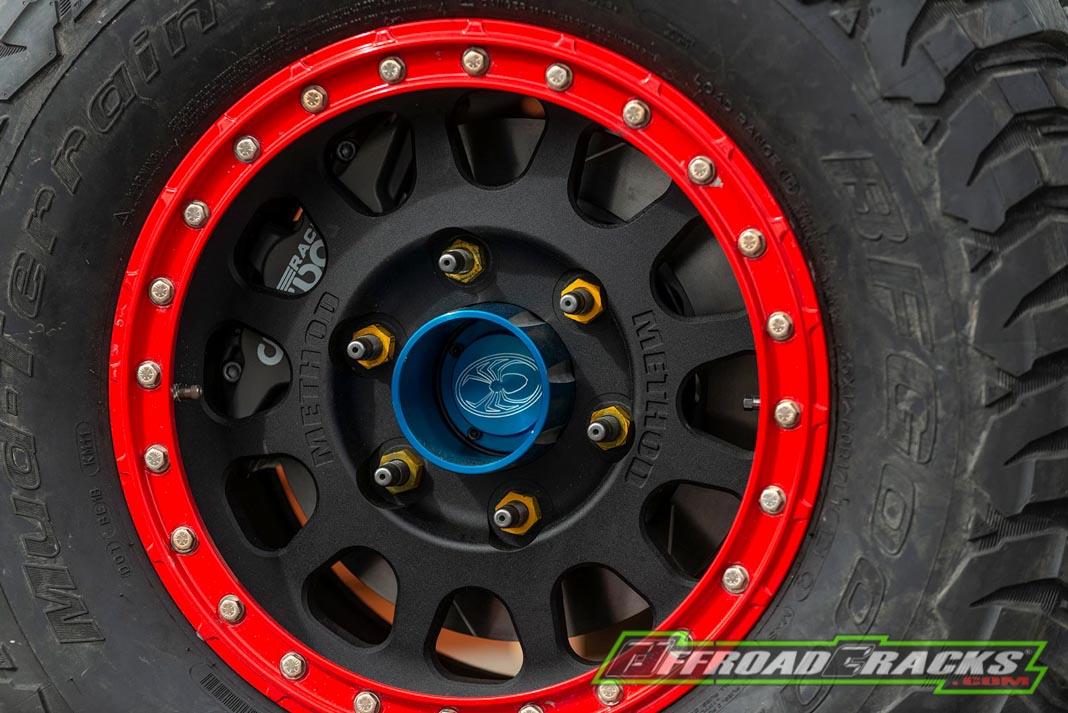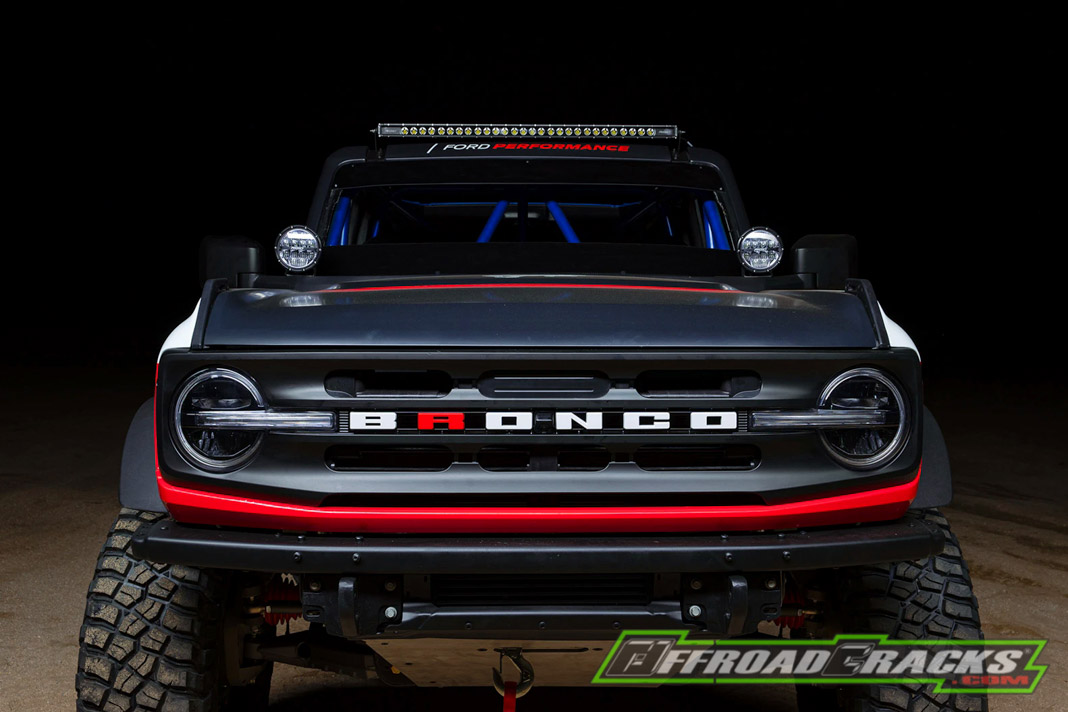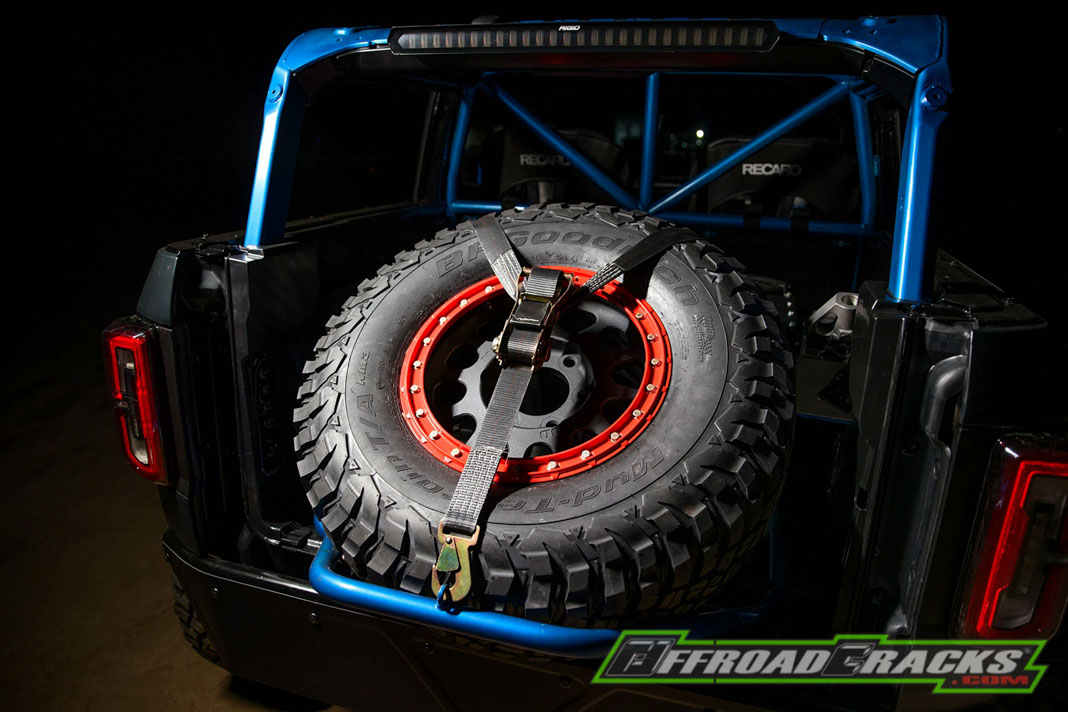 Auf der Unterseite des Bronco 4600 entdeckt man die robusten vorderen Portalnaben von 74 Weld, die an den Querlenkern von Triton Engineering montiert sind und zudem mit einer von Howe stammenden hydraulischen Hochleistungs-Zahnstangen-Lenkung und Kühler bestückt ist. Ein werksseitiges Dana AdvanTEK-Sperrdifferential in Kombination mit RCV-Antriebswellen liefern das Drehmoment an die Vorderräder. Im Heck hat der 4600 Bronco Triton Engineering Umlenkung zur Unterstützung einer Dynatrac Prorock XD60-Achse mit einer ARB 35-spline-Differentialsperre und Spidertrax "Spider 9" Achswellen und Naben.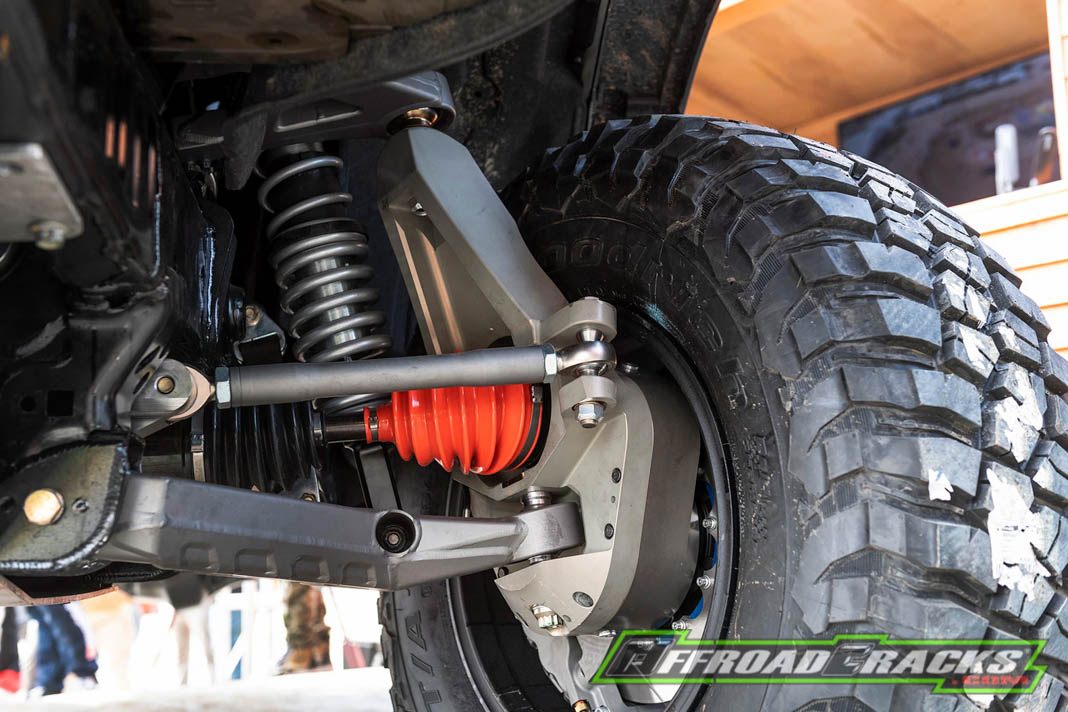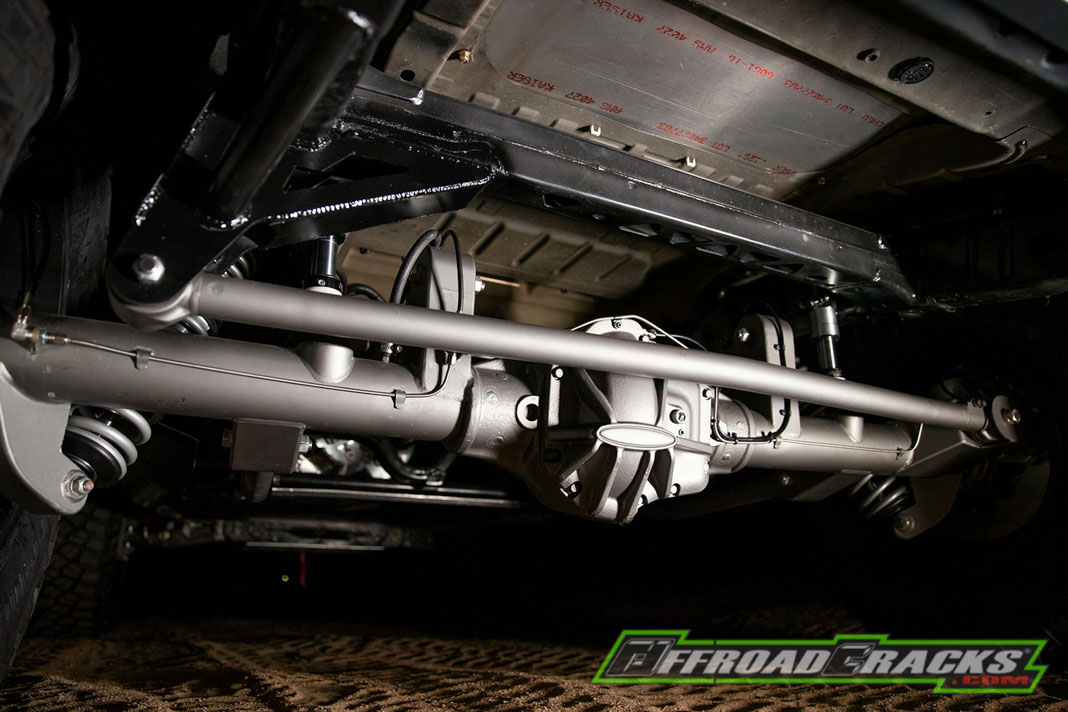 Die vorderen und hinteren modularen Stahlstoßstangen wurden aus dem Regal von Ford Performance bezogen und die Geiser Brothers haben den Überrollkäfig entwickelt. Eine der coolsten Interieur-Ergänzungen sind die ersten FIA-Offroad-zertifizierten Rennschalen von Recaro.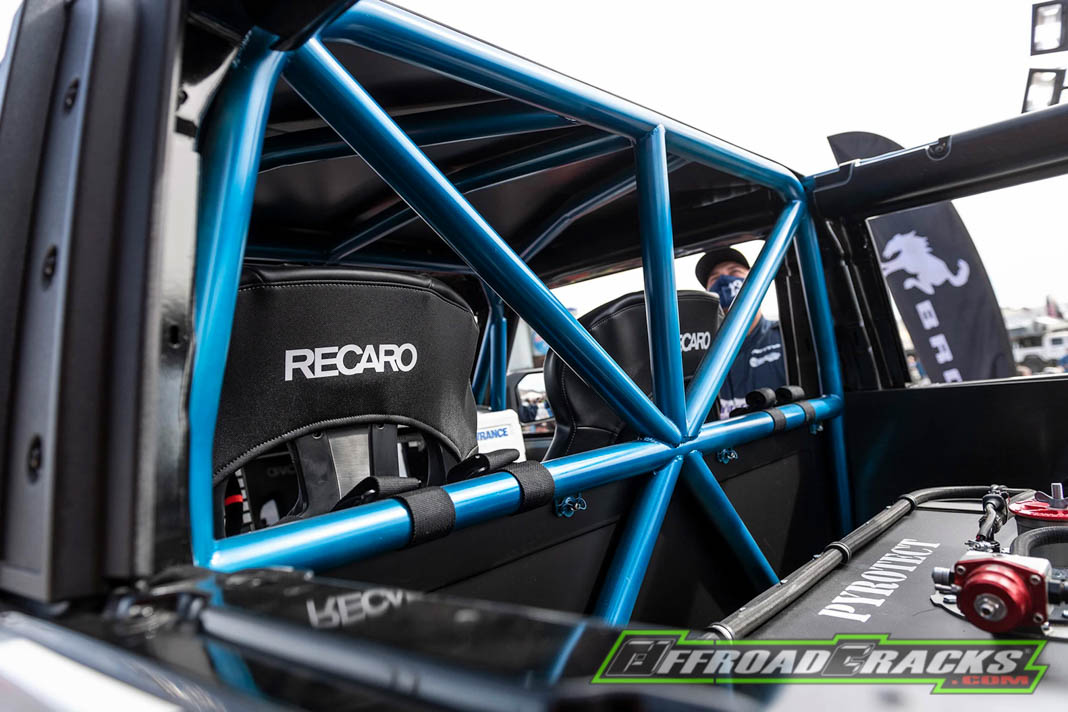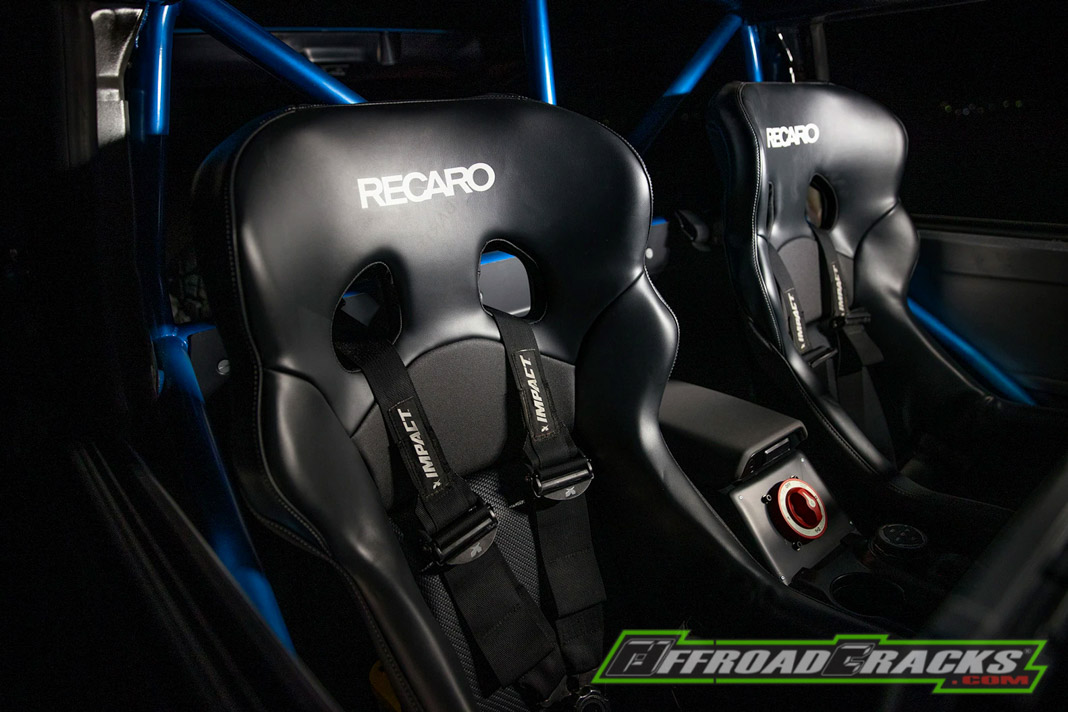 Ford hat seine Hausaufgaben gemacht!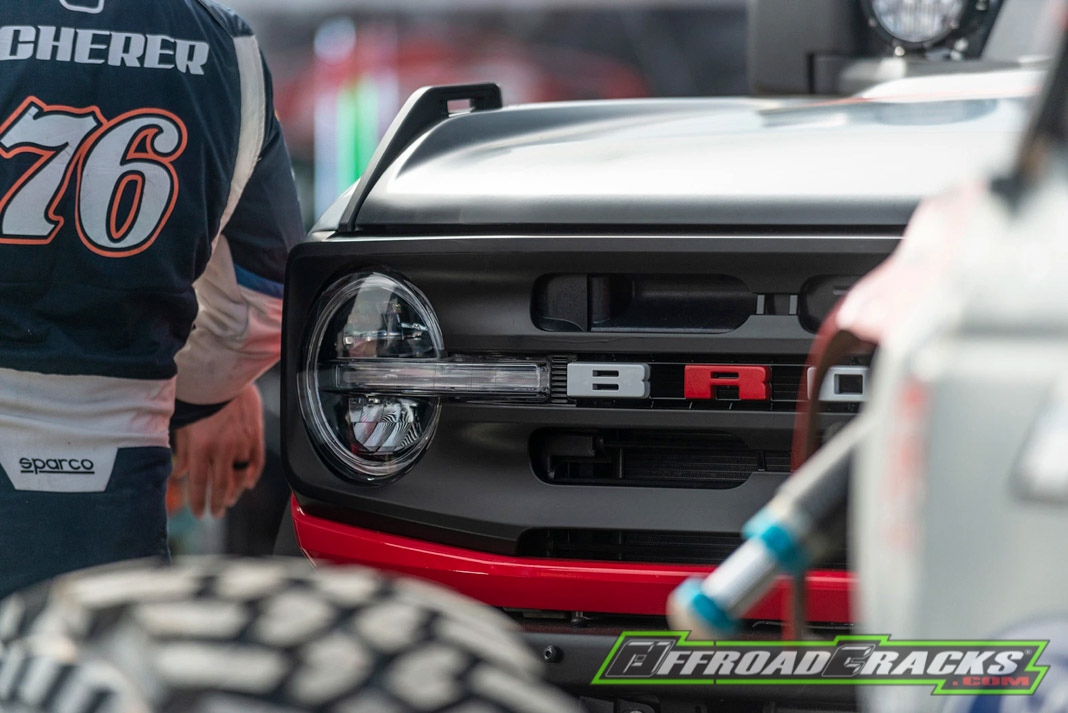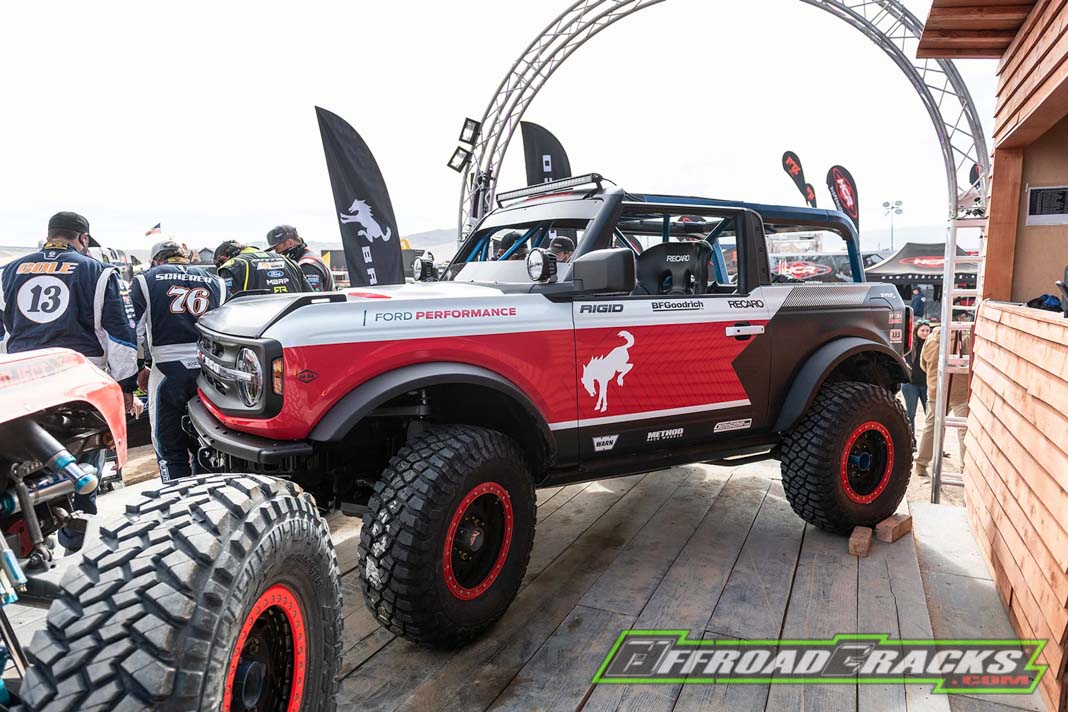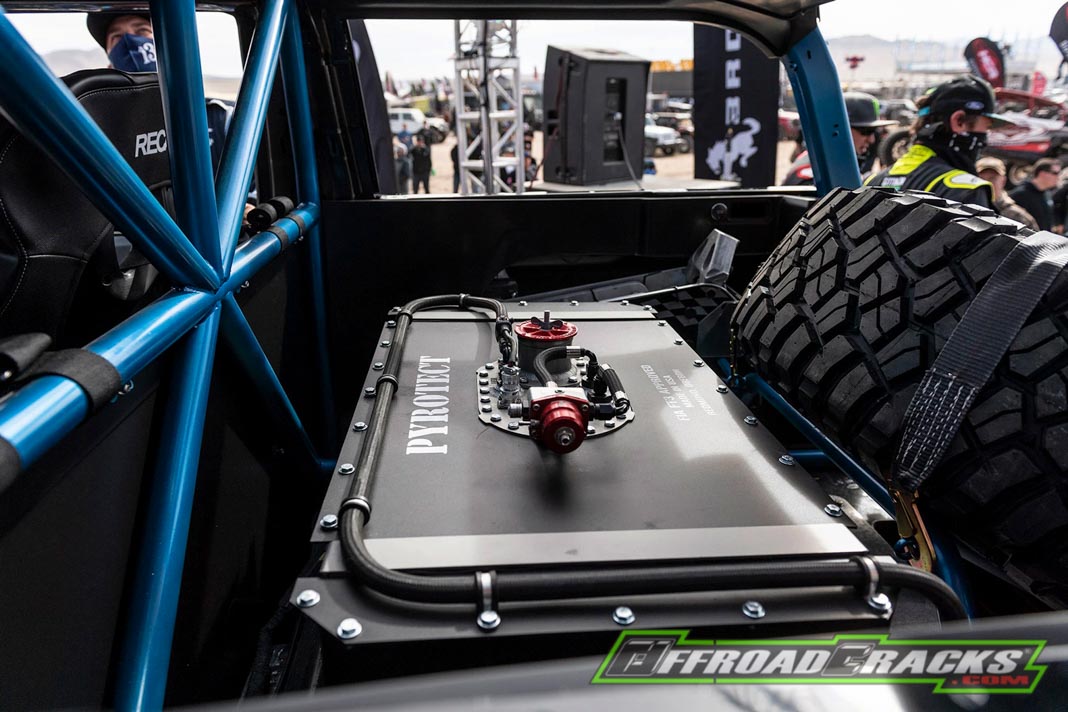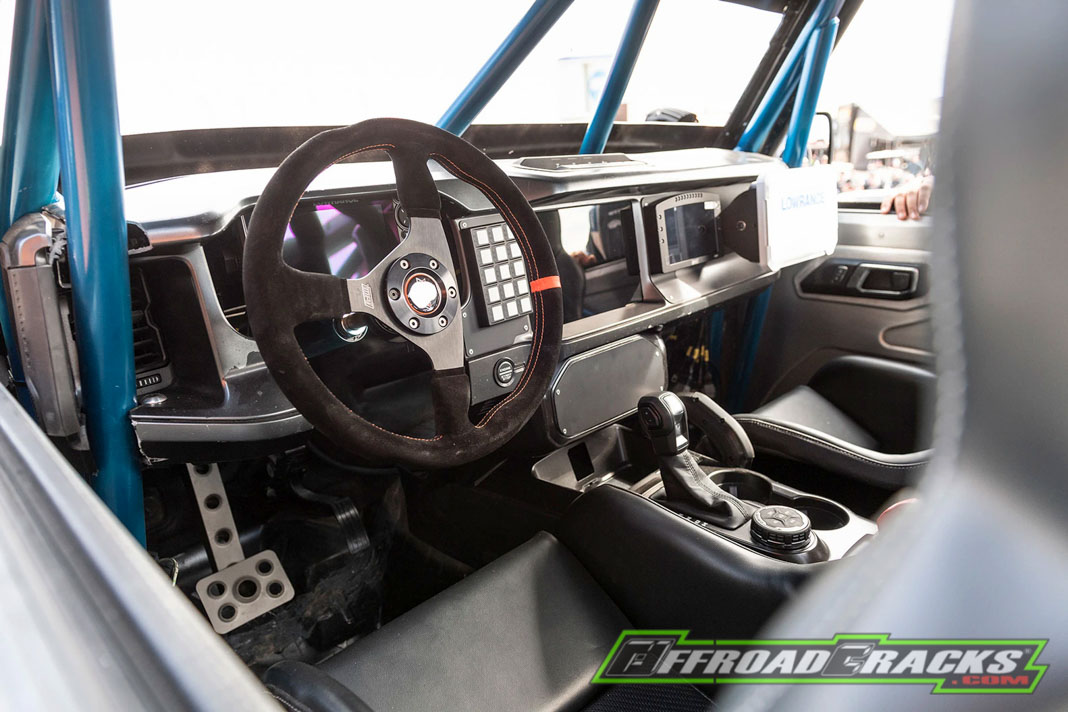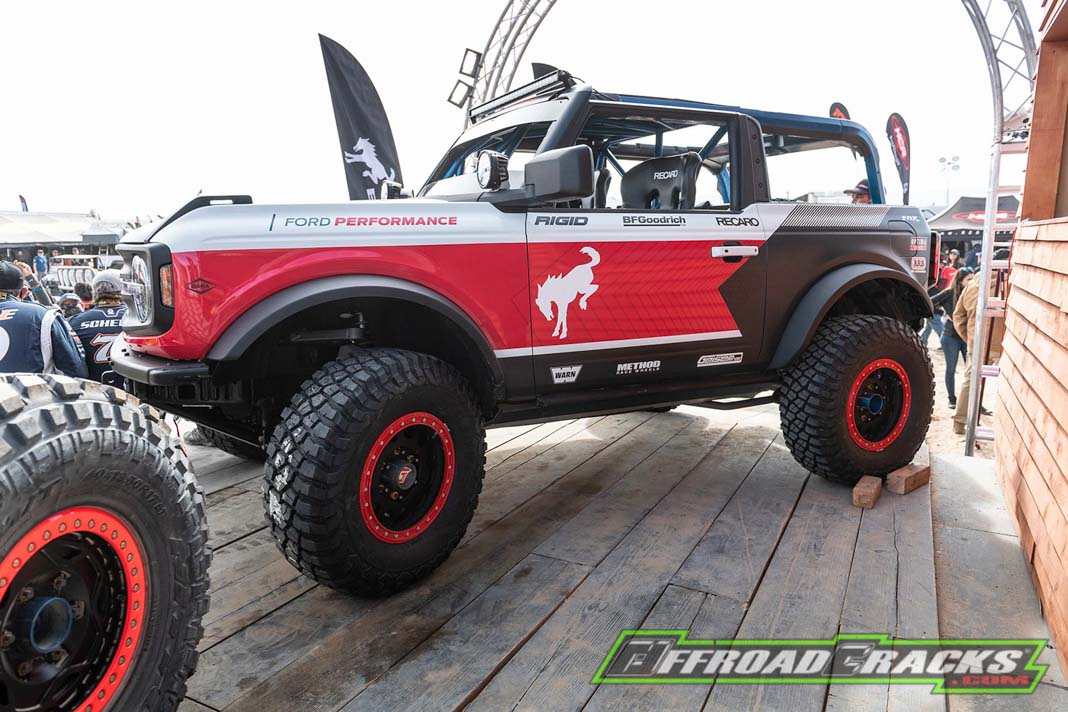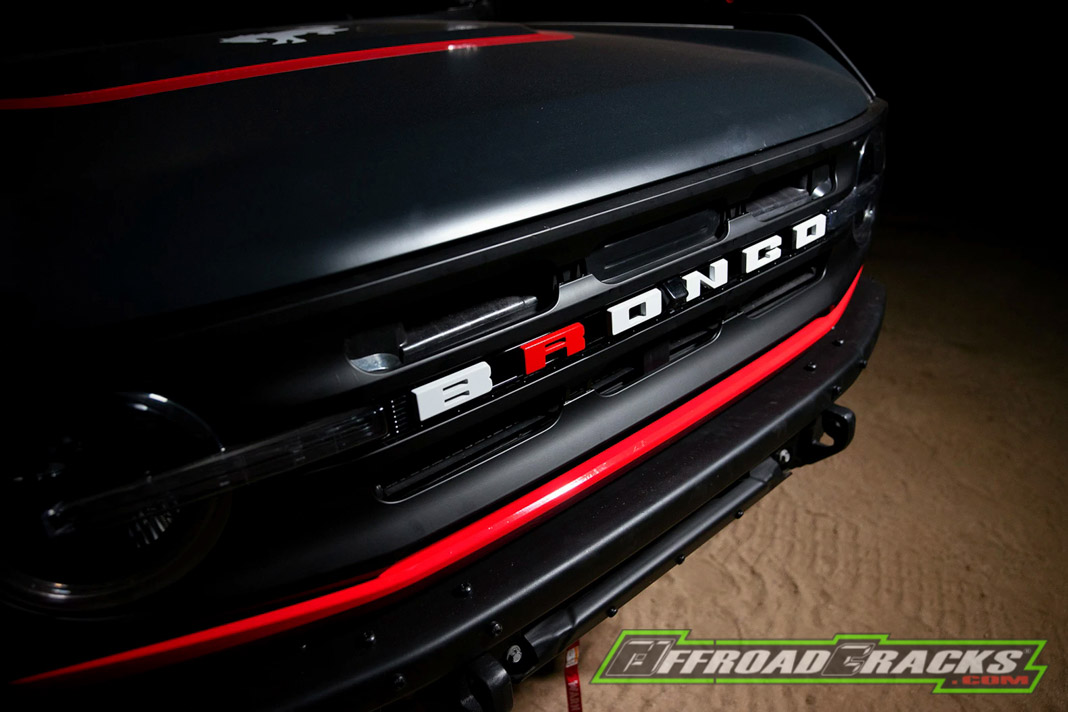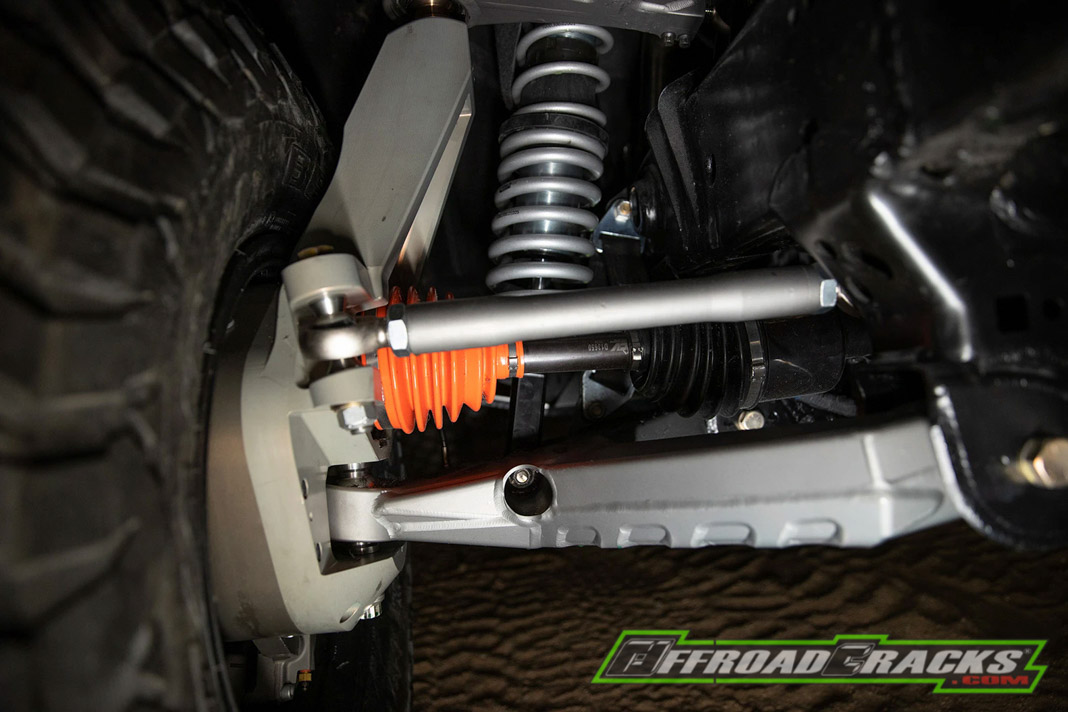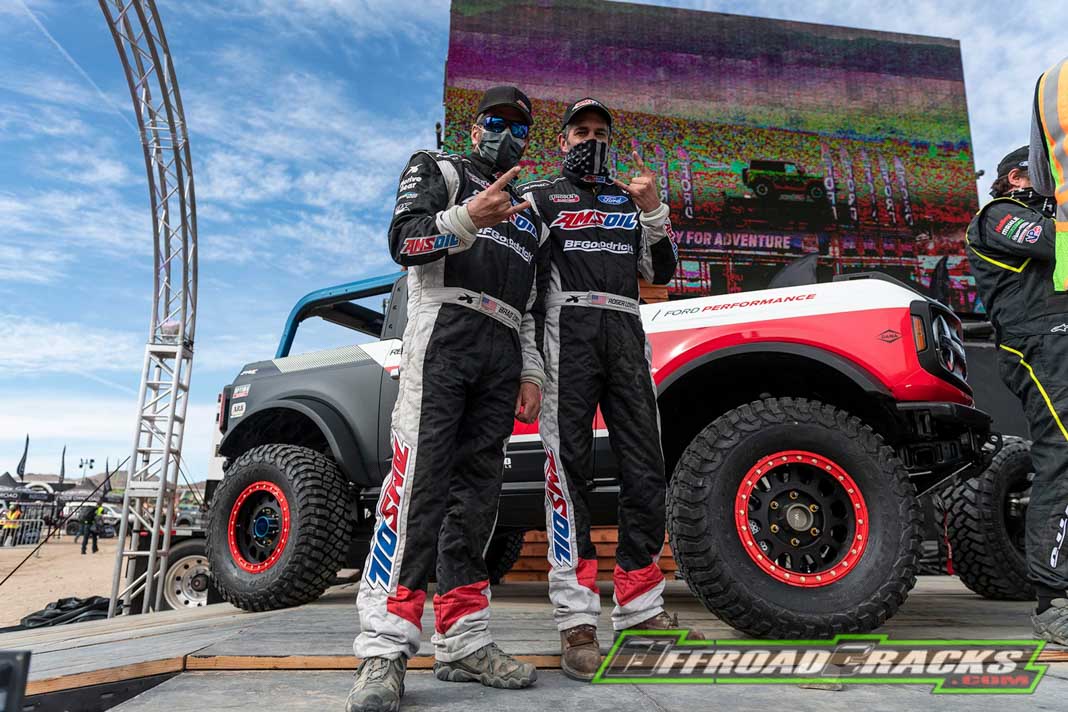 ---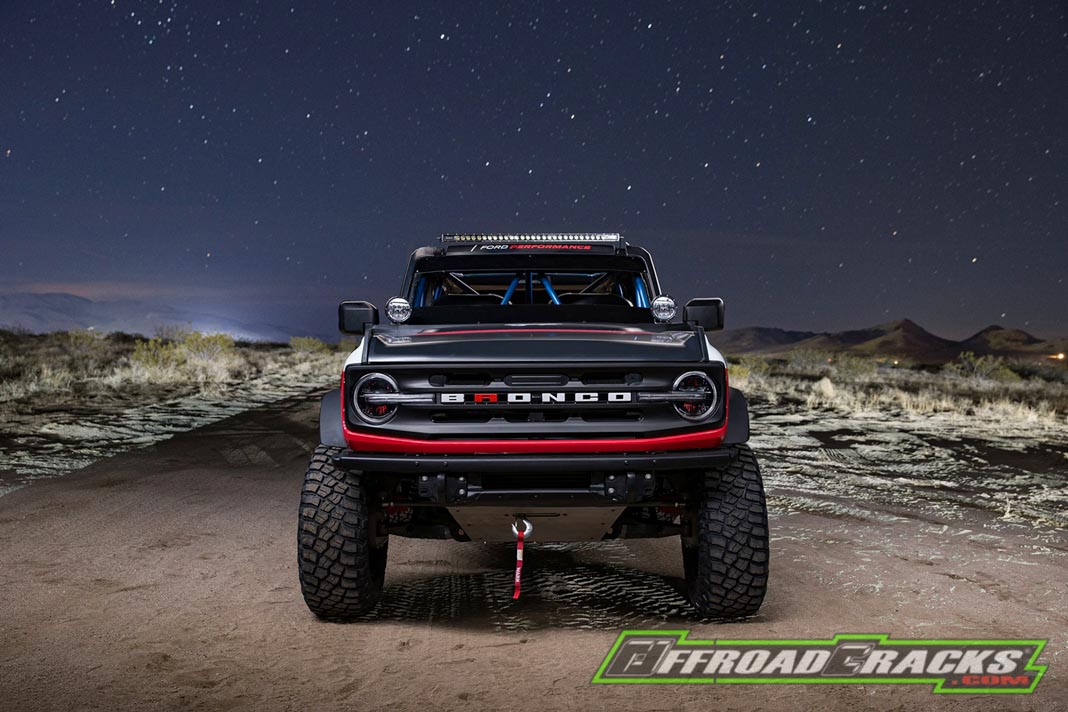 It's no surprise that the Ford Bronco hype has not died down. Over 200,000 reservations have been made, race versions are put to the test in Baja and King of the Hammers and now Ford has revealed its all-new Bronco 4600. Think of it as a demo Bronco that shows the capabilities of a two-door and four-door and how customers can prep their 4×4 for off-road racing in the ULTRA 4 series.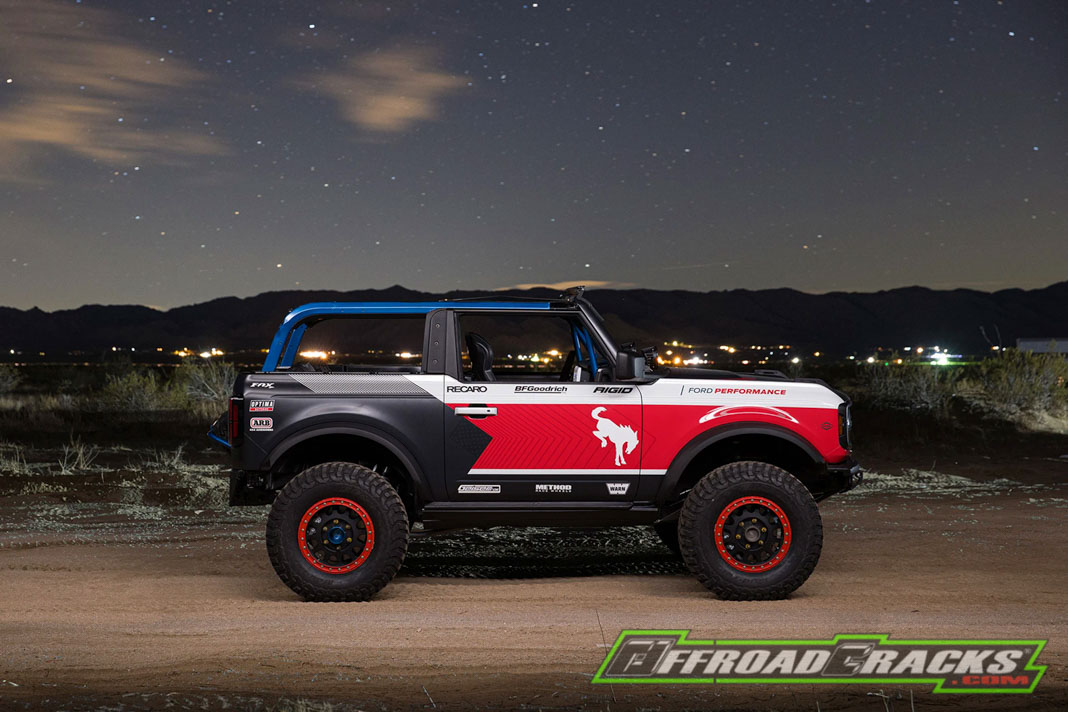 The Bronco 4600 is built on the 2021 Bronco two-door Sasquatch package powered by a race-tested production 2.7-liter EcoBoost twin-turbo V6 mated to a 10-speed automatic transmission. Testing of the Bronco 4600 begins later in February alongside the other factory-backed bronco 4400 series race vehicles that was revealed at King of The Hammers in Johnson Valley, CA.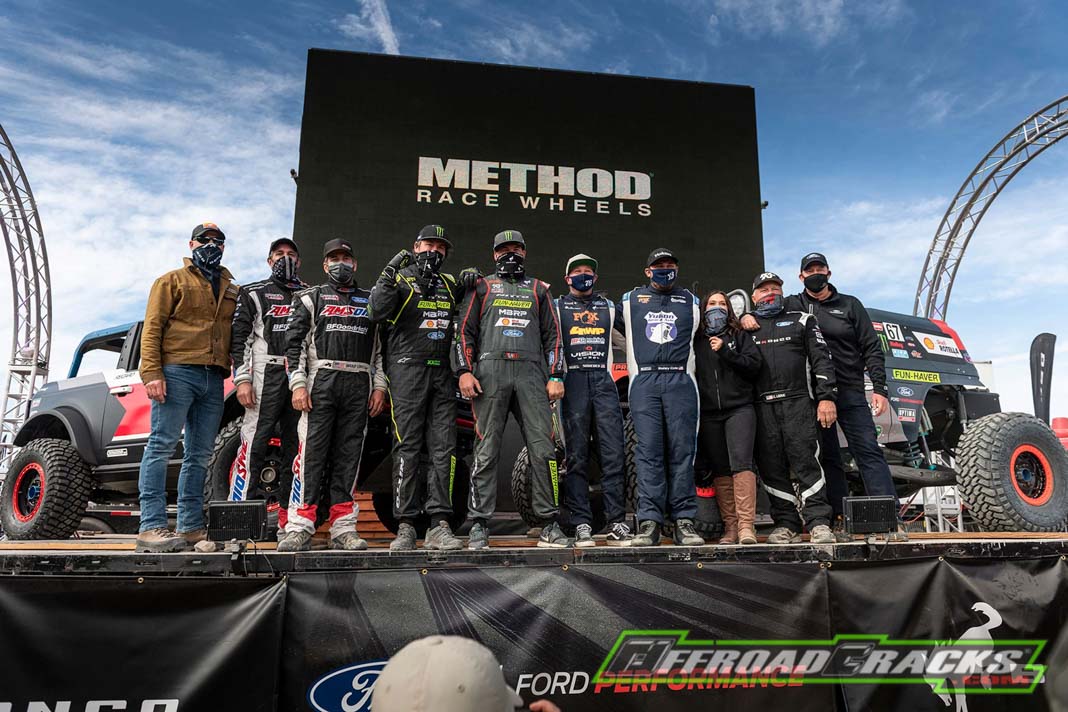 Taking R&D from the Bronco R Race Prototype that ran the 2019 and 2020 Baja 1000, the Bronco 4600 is equipped with competition-tuned high-performance off-road stability suspension complete with Fox coilover shocks with remote reservoirs and Fox pneumatic bump stops on all four corners. On the outside you'll find the ultimate Method Race Wheels 202 forged beadlock wheels wrapped with 35-inch BFGoodrich mud-terrain T/A KM3 tires. Tucked behind the 202 forged wheels are a set of Wilwood Engineering brakes. The livery pays homage to the Bronco brand's race legacy with colors that include Race Red, Oxford White and Velocity Blue. Make your way to the front to find design cues from the 1969 Baja 1000-winning Bronco with the matte black hood and white upper and red lower body lines that reveals the modern Bronco body lines.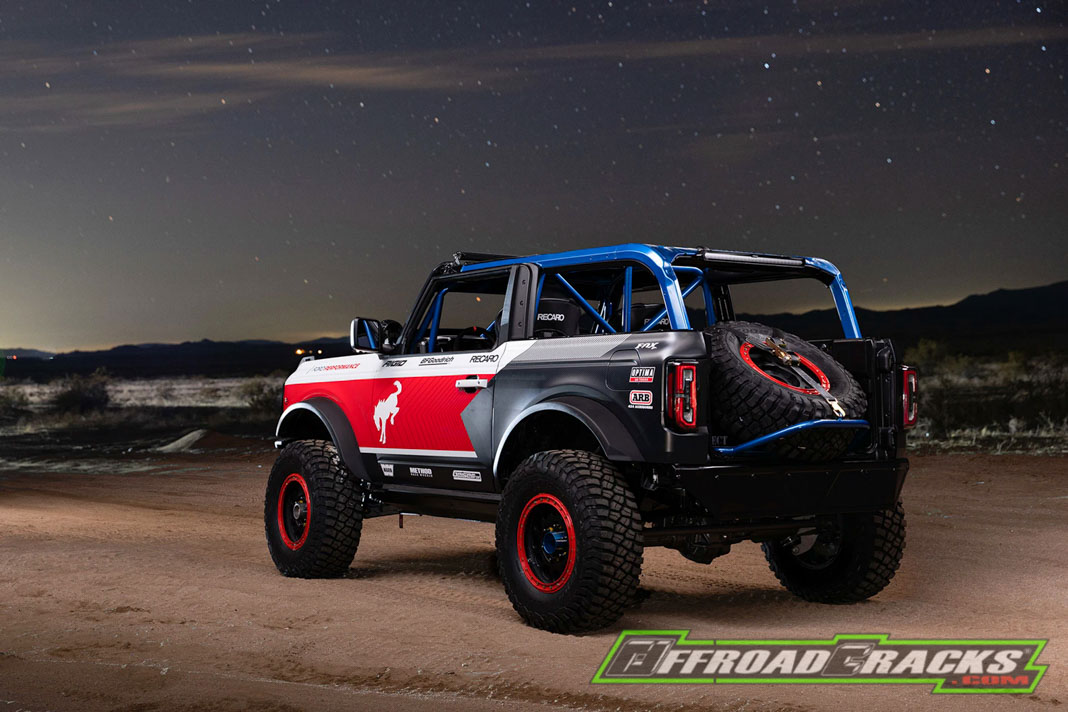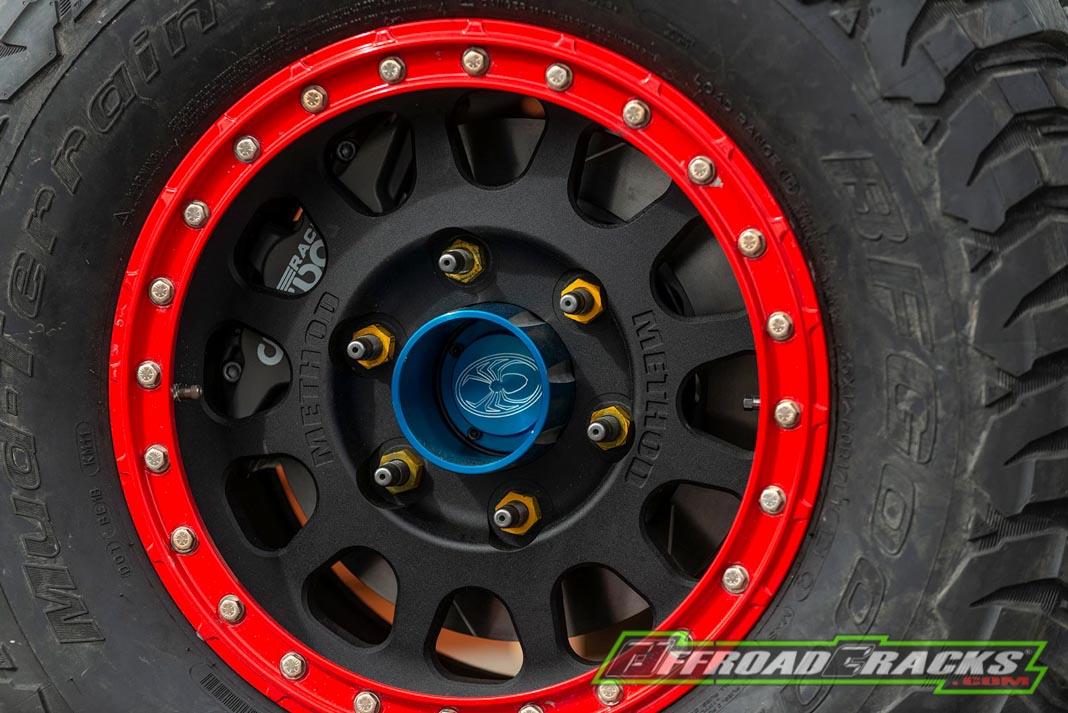 Look underneath the car to discover the heavy-duty front portal hubs from 74 Weld that are mounted to Triton Engineering control arms with a heavy-duty Howe hydraulic steering rack and cooler. A factory Dana AdvanTEK e-locking differential with RCV custom halfshafts deliver front wheel torque. For the rear the 4600 Bronco has Triton Engineering rear links to support a Dynatrac Prorock XD60 axle with an ARB 35-spline Air Locker and Spidertrax Spider 9 axle shaft and hubs.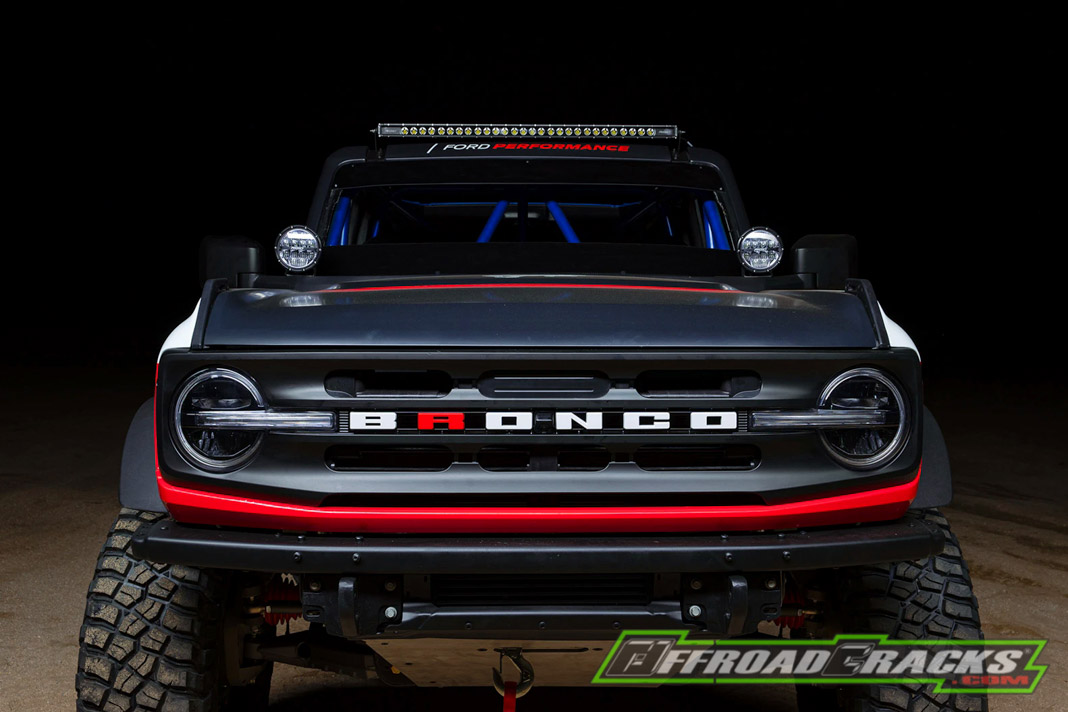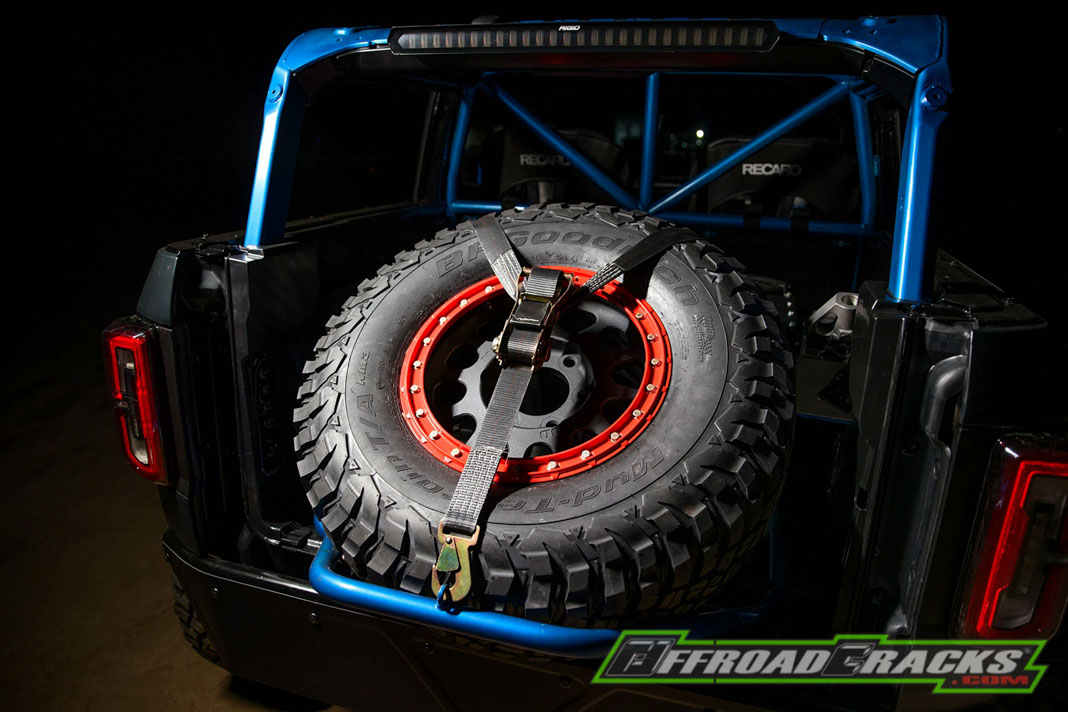 The front and rear modular steel bumpers were sourced by Ford Performance and a custom cage was added by the Geiser Brothers. One of the coolest interior additions is the first-ever FIA off-road-certified race shells from Recaro.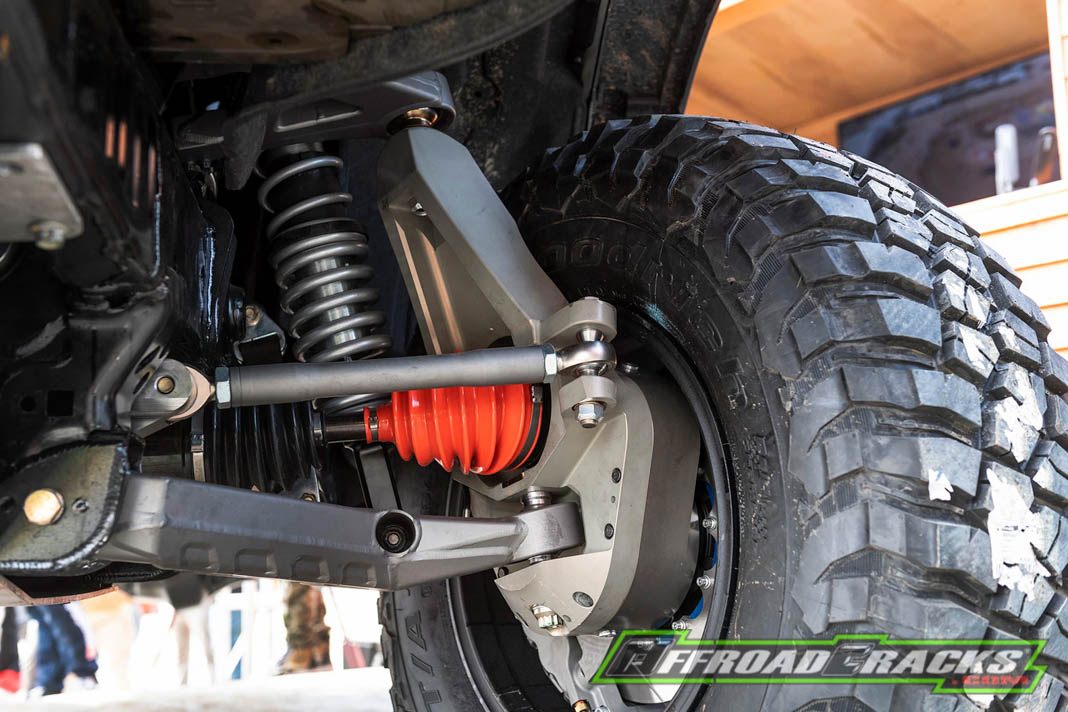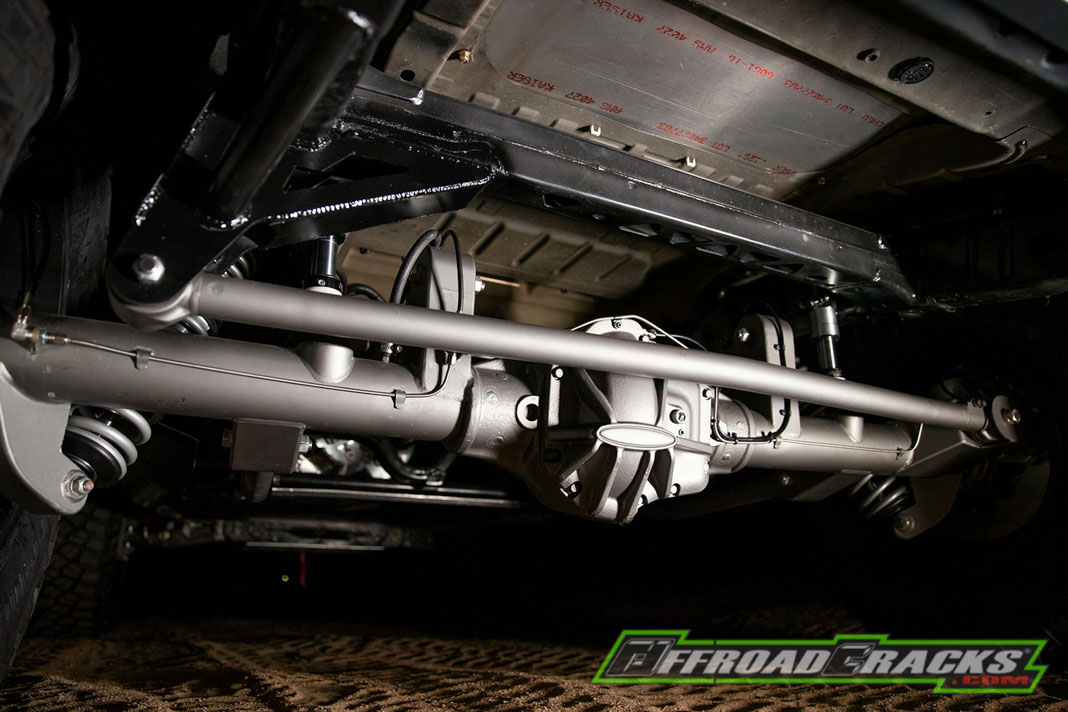 Ford has done its homework!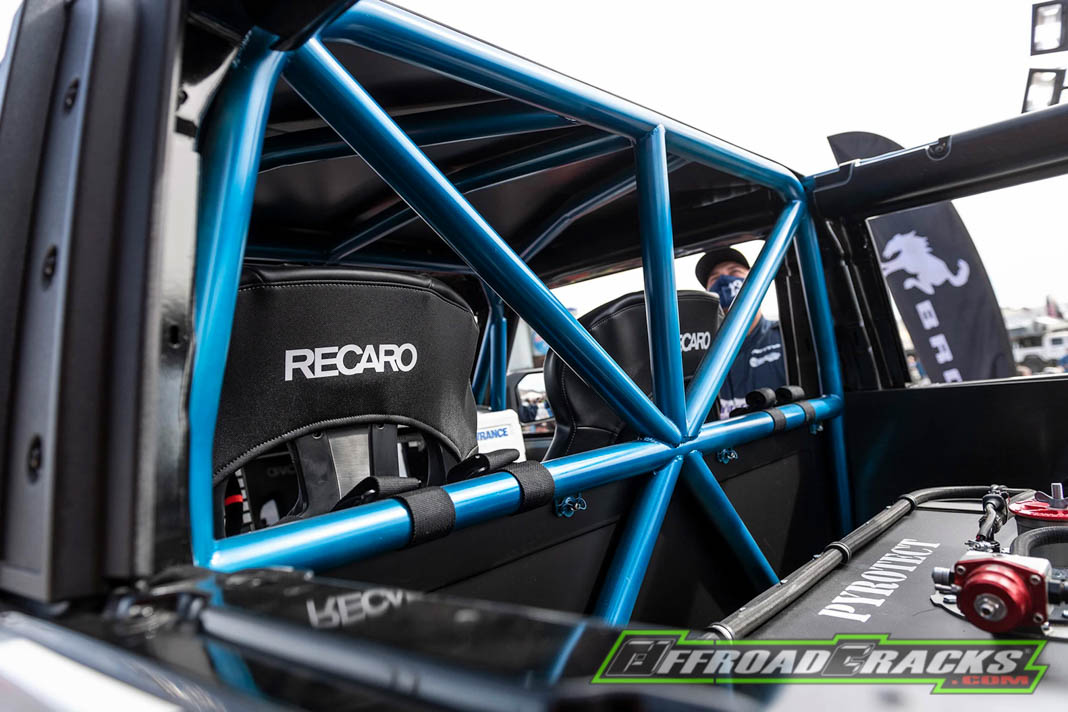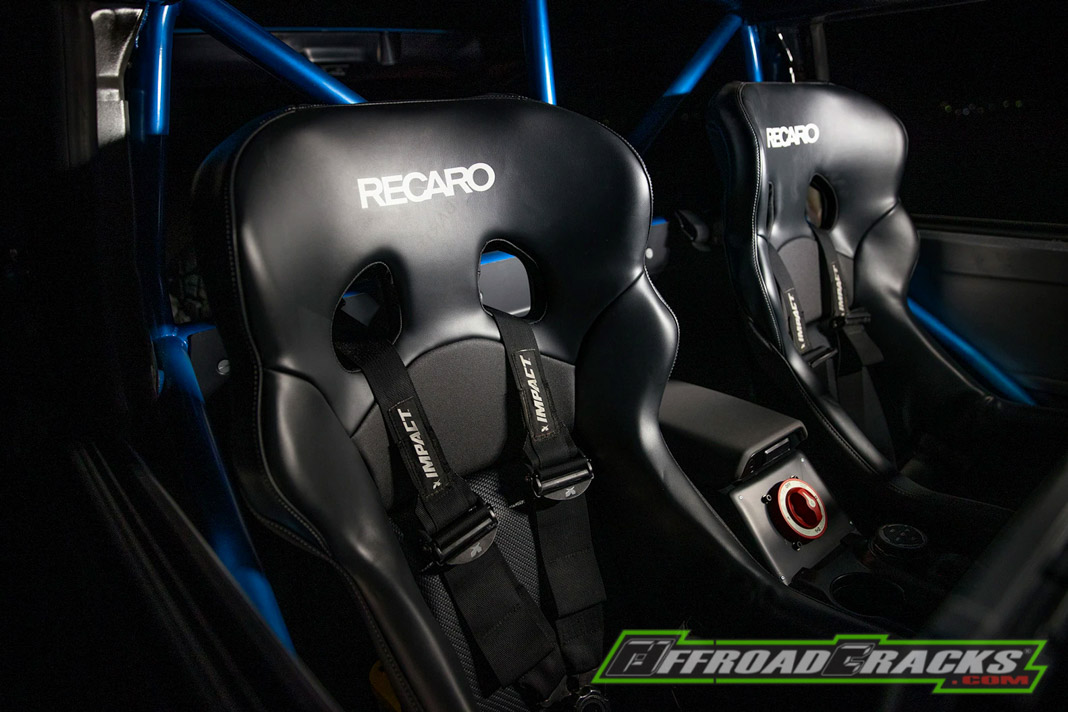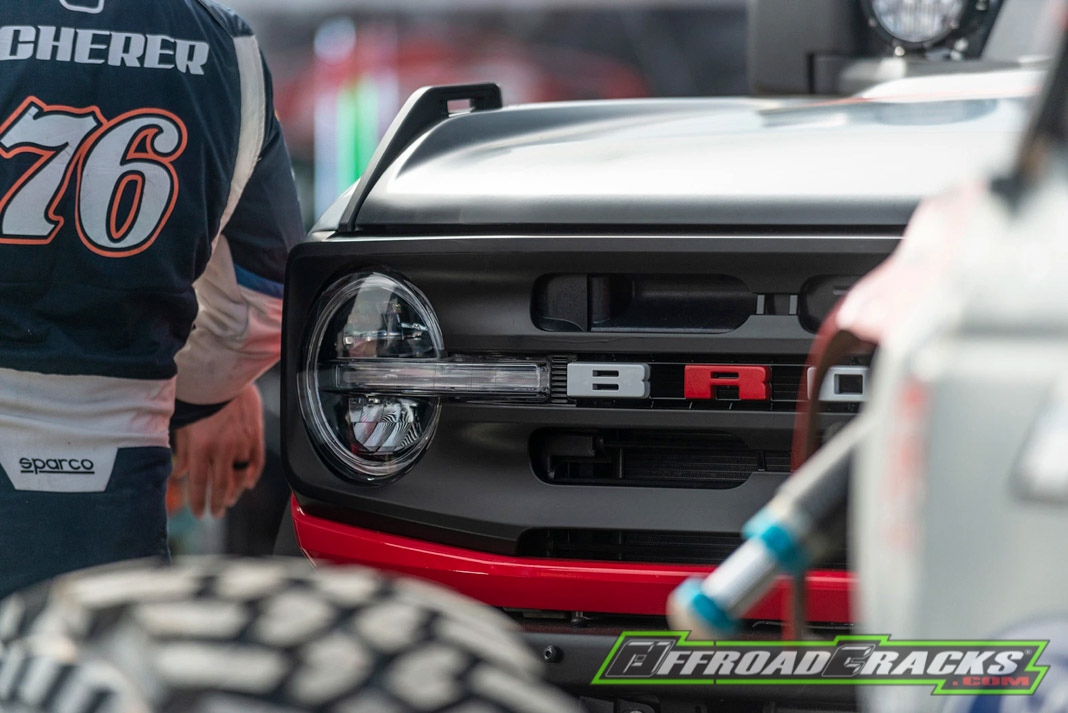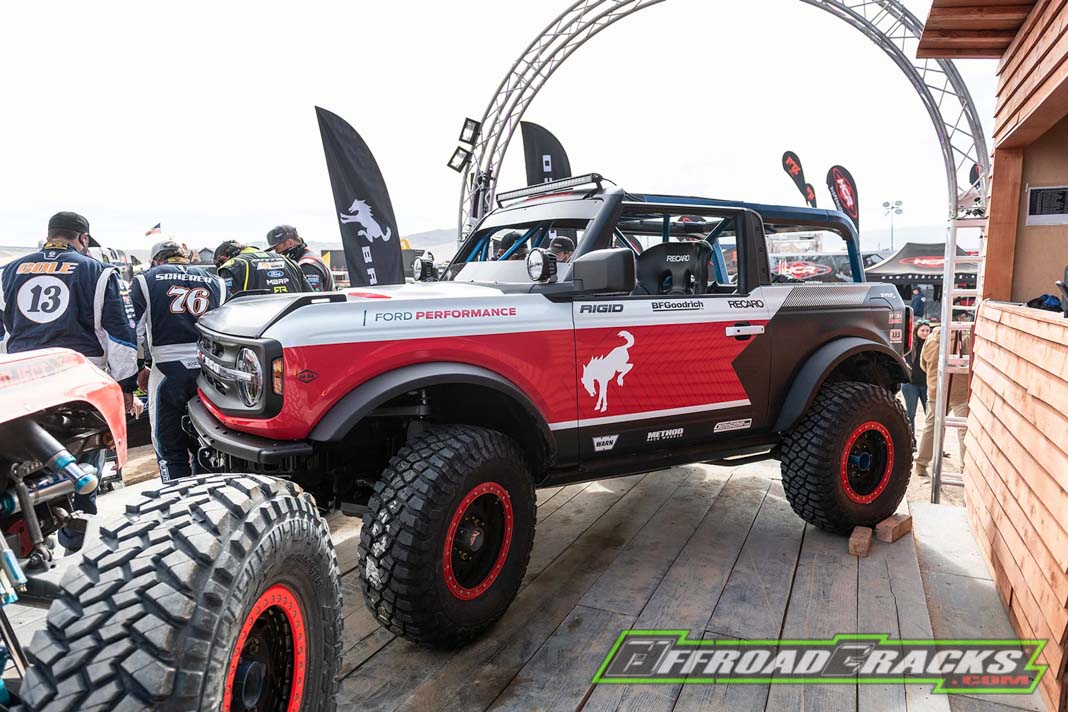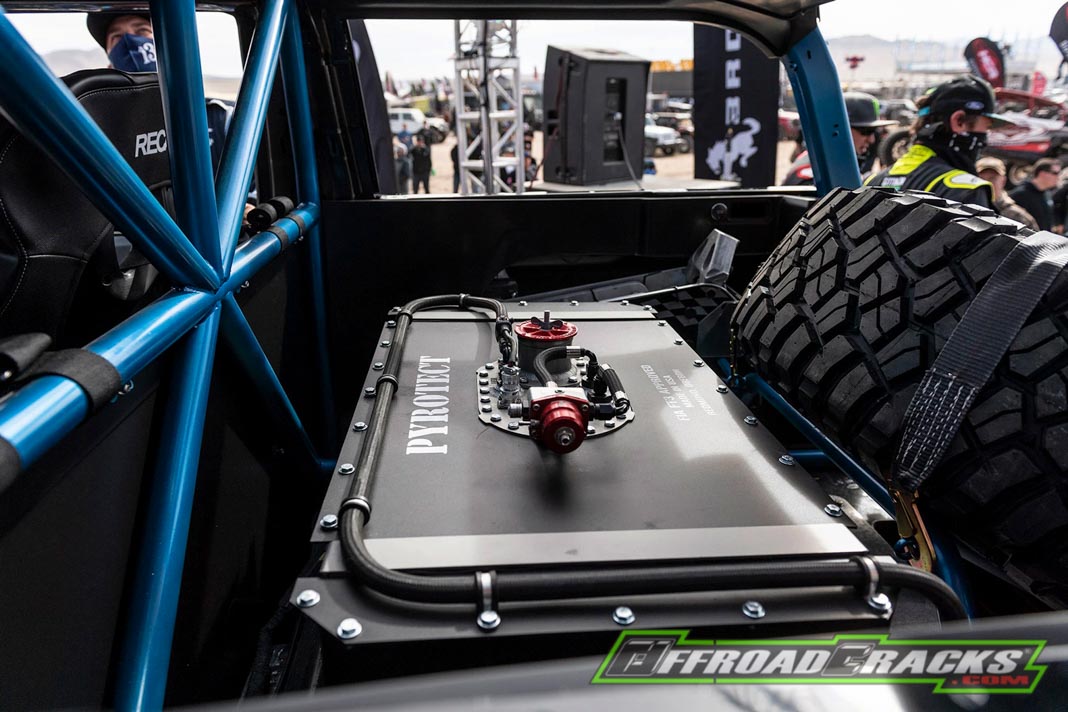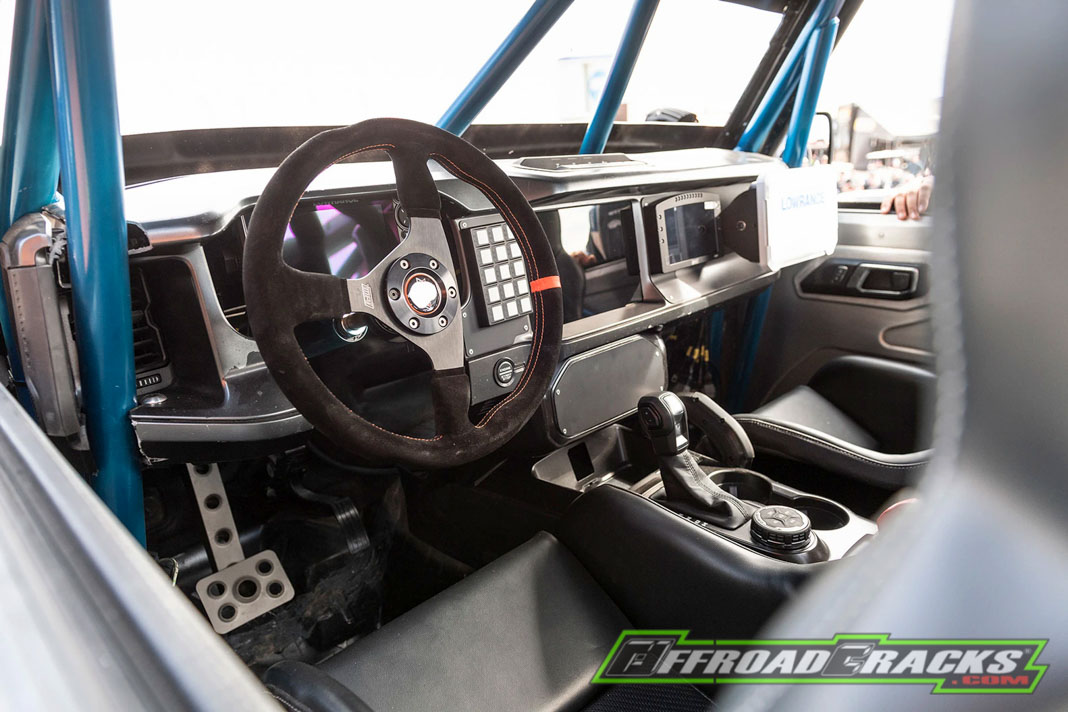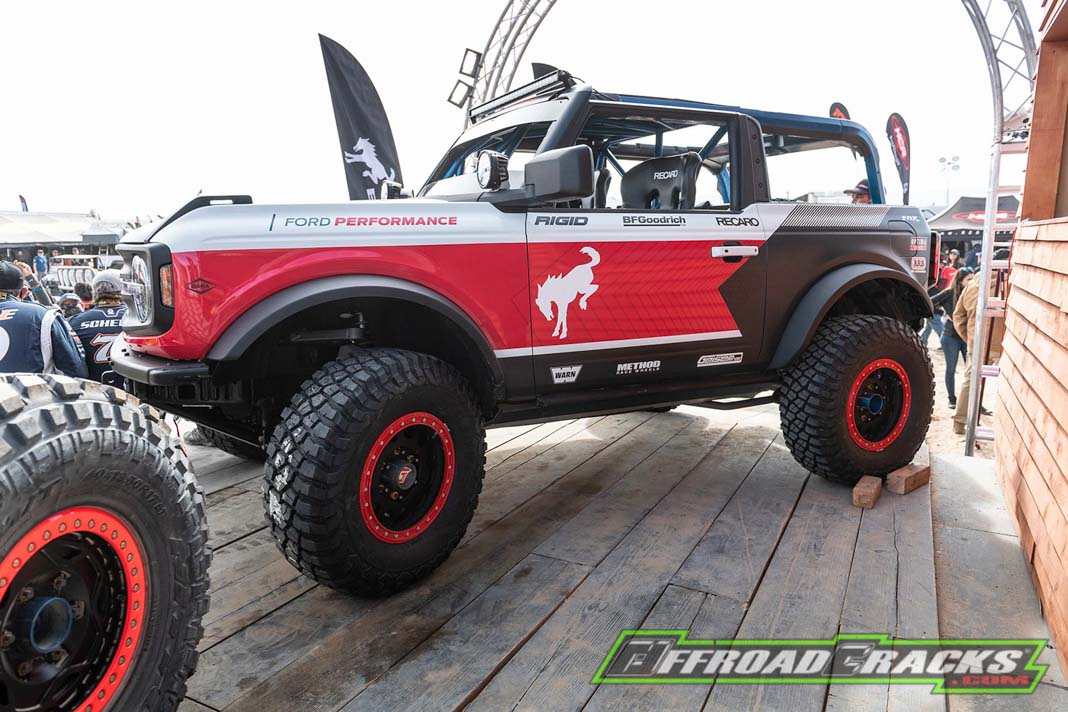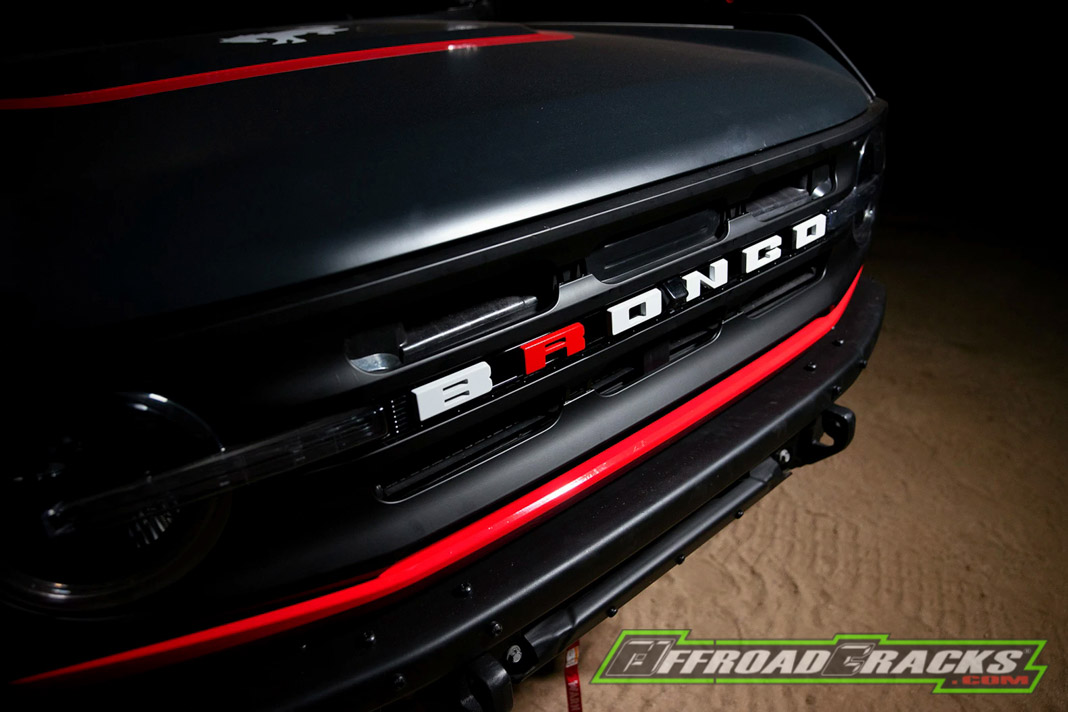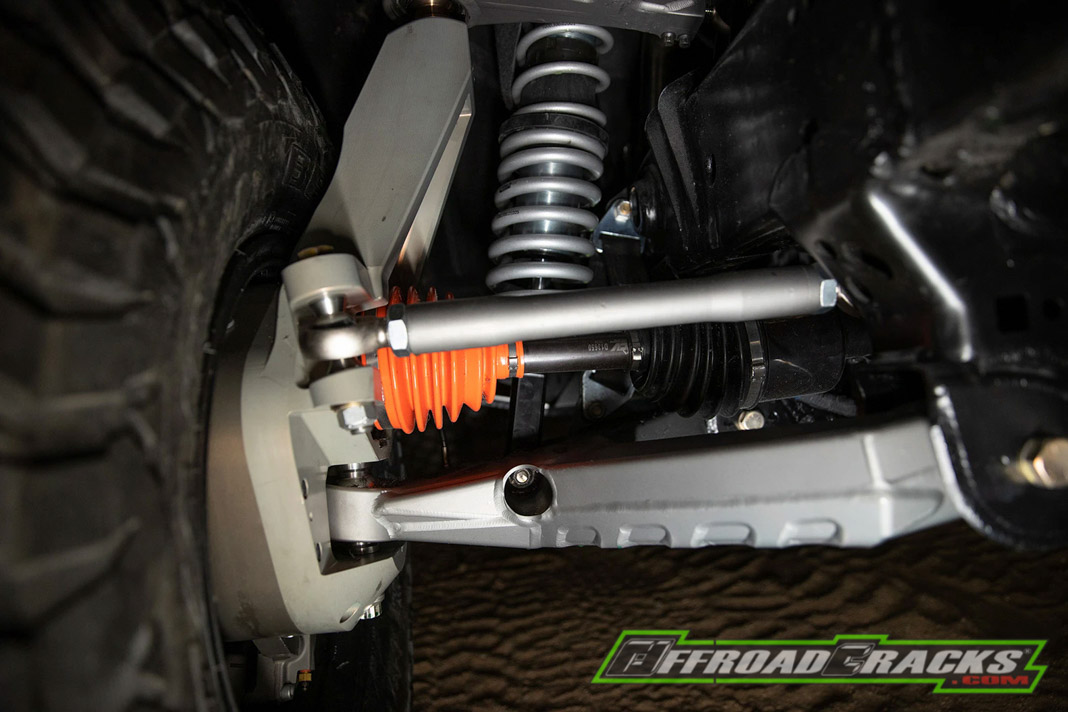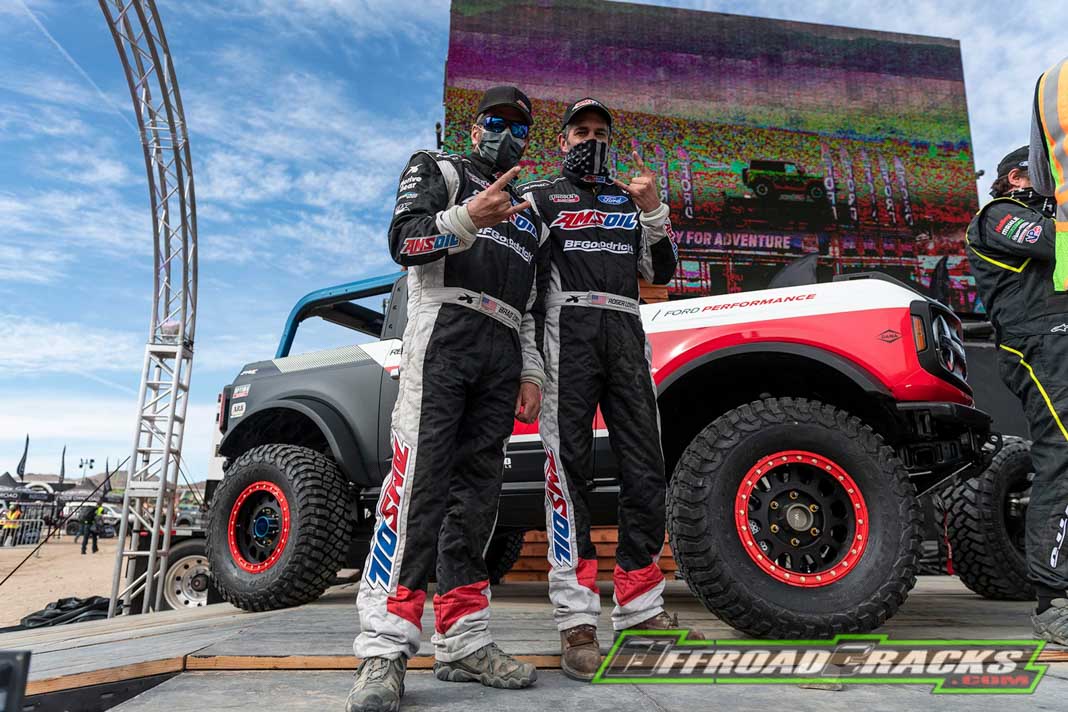 Quelle / Source: Ford, Method Race Wheels, KOH, King of Hammer