Odyssey 21 – das Rennauto der Extreme E Rennserie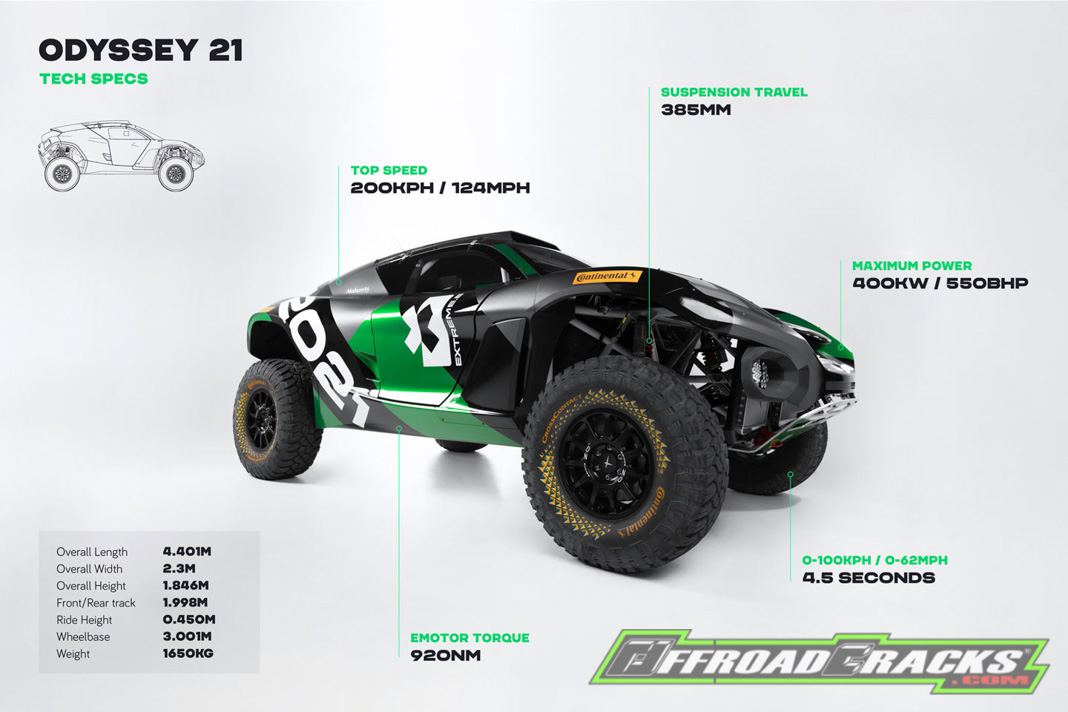 Chip Ganassi Racing (CGR)hat heute seinen Einstieg in die Extreme E bekannt gegeben und ist damit das zweite große amerikanische Team, das sich für die bahnbrechende neue elektrische SUV-Offroad-Rennserie eingeschrieben hat.
Chip Ganassi Racing wurde vom ehemaligen Rennfahrer Chip Ganassi gegründet und geleitet und feiert in diesem Jahr sein 30-jähriges Bestehen. In den vergangenen drei Jahrzehnten hat das Team nicht weniger als 19 große Titel und mehr als 220 Rennsiege in einer Vielzahl von Motorsportdisziplinen – von INDYCAR über IMSA und NASCAR bis zur FIA-Langstrecken-Weltmeisterschaft – und in Partnerschaft mit acht verschiedenen Herstellern gewonnen.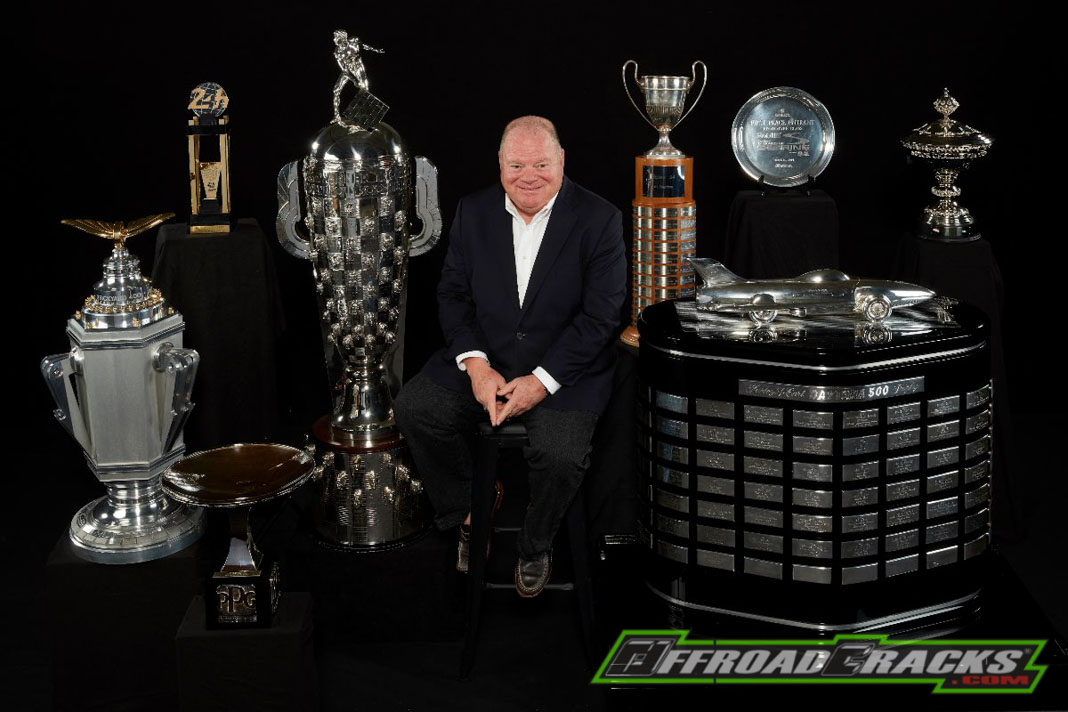 Zu diesen herausragenden Erfolgen gehörten acht Siege beim Rolex 24H Daytona-Sportwagenklassiker und vier Erfolge bei Indianapolis 500 sowie Triumphe bei den Daytona 500 und Brickyard 400 von NASCAR sowie legendäre Langstreckenwettbewerbe bei den 12 Stunden von Sebring und den 24 Stunden von Le Mans – Ganassi ist der einzige Rennstall in der Geschichte, der alle sechs legendären Rennen gewonnen hat.
Extreme E bedeutet für das Team das Debüt im Elektromotorsportin seinen 30 Betriebsjahren.
CGR tritt als zweiter amerikanischer Teilnehmer in der Meisterschaft neben dem weiteren Motorsport-Kraftpaket Andretti Autosport bei. Zusammen haben die beiden Teams seit 2003 12 der 17 Kronen der INDYCAR-SERIE gewonnen – Ganassi ist zwischen 2008 und 2011 ungeschlagen – und nun werden sie ihre berühmte Rennrivalität in einem ganz anderen Bereich wieder in Gang bringen.
In den Jahren 2015 und 2016 hat CGR auch bei der Global Rallycross Championship seine vielfältigen Fähigkeiten unter Beweis gestellt und dabei eine Reihe von Siegen und neun weitere Podestplätze erzielt. Diese Offroad-Erfahrung wird sich zweifellos als von unschätzbarem Wert erweisen, wenn es darum geht, die vielfältigen Umgebungen in Extreme E zu bewältigen, von denen jede die Auswirkungen des Klimawandels und menschlicher Einflüsse auf den Planeten in den Mittelpunkt stellt – und gleichzeitig Bewusstsein, Nachhaltigkeit und inspirierendes Handeln fördert.
Alejandro Agag, Gründer und CEO von Extreme E, sagte: "Es ist fantastisch, die Teilnahme von Chip Ganassi Racing in der Extreme E bestätigen zu können, was den Aufstieg dieses äußerst erfolgreichen Teams in den Elektro-Rennsport kennzeichnet.
CGR verfügt über ein enorme Geschichte Stammbaum im Motorsport und erzielte über drei Jahrzehnte hinweg konstante Erfolge in einigen der härtesten Single-Seater- und Sportwagenserien der Welt. Natürlich stellt unsere Meisterschaft eine ganz andere Herausforderung dar, aber das Team hat sich in jeder Disziplin, die es bestritten hat, als Sieger erwiesen und verfügt eindeutig über die Fähigkeiten, um sich in Extreme E ähnlich zu übertreffen.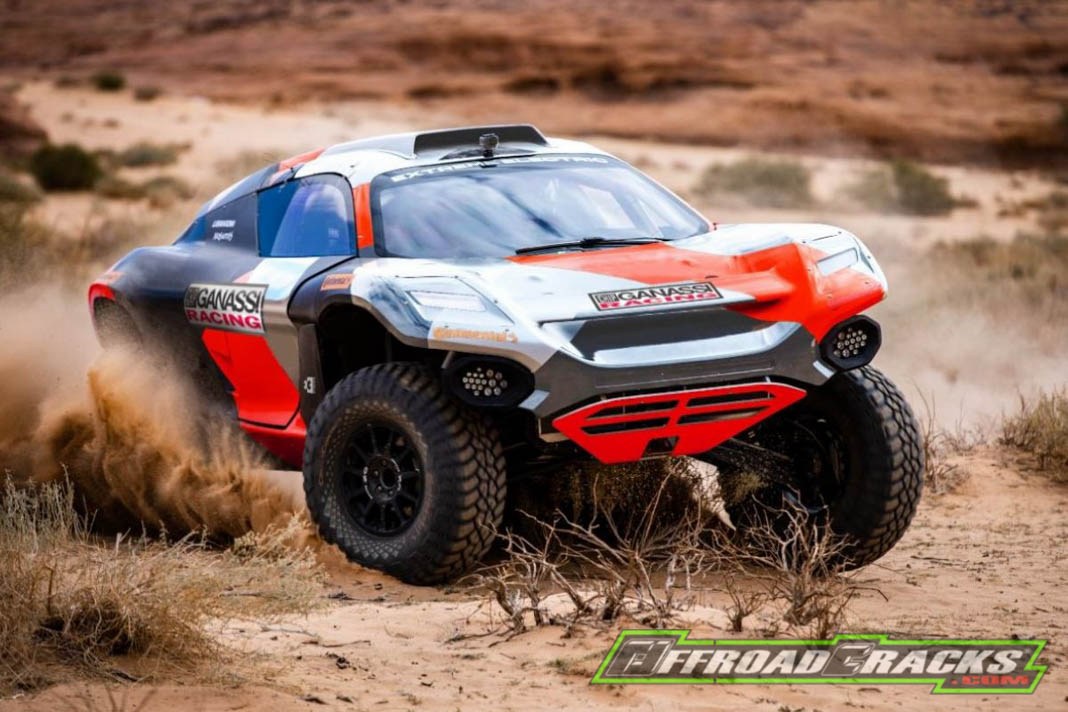 Und dann gibt es natürlich den Wettbewerb mit Andretti Autosport, das Team, das wir vergangenen Monat angekündigt haben – und es wird faszinierend sein zu sehen, wie sich das auswirkt. Diese beiden Teams haben im Laufe der Jahre einige wirklich hervorragende Duelle bestritten, und wir freuen uns auf viele weitere in den einzigartigen Regionen, die Extreme E besuchen wird.
Als Führungskraft hatte Chip Ganassi nie Angst vor Innovationen und Anpassungen – tatsächlich hat er Auszeichnungen für seinen visionären, zukunftsorientierten Ansatz erhalten – und das entspricht voll und ganz dem Ethos hinter unserer ehrgeizigen und bahnbrechenden neuen Serie, die ihm schnell zugesagt hatte. Ich bin zuversichtlich, dass sein Team Extreme E einen großen Mehrwert bieten wird, um die Umweltbotschaft zu verbreiten und durch erstklassige sportliche Unterhaltung dauerhafte Veränderungen herbeizuführen."
Chip Ganassi, Teambesitzer von Chip Ganassi Racing, sagte: "Extreme E ist ein ganz anderes Angebot als alles, was wir zuvor getan haben, aber ich denke, dass der Motorsport in Zukunft auf dem richtigen Weg ist." Als ich 1990 unser Team gründete, war eines der Grundprinzipien, auf denen ich es aufbaute, Innovation. Ich war schon immer begeistert davon, die Grenzen des Möglichen zu überschreiten, und Extreme E aktiviert dieses Muster in großem Maße für uns.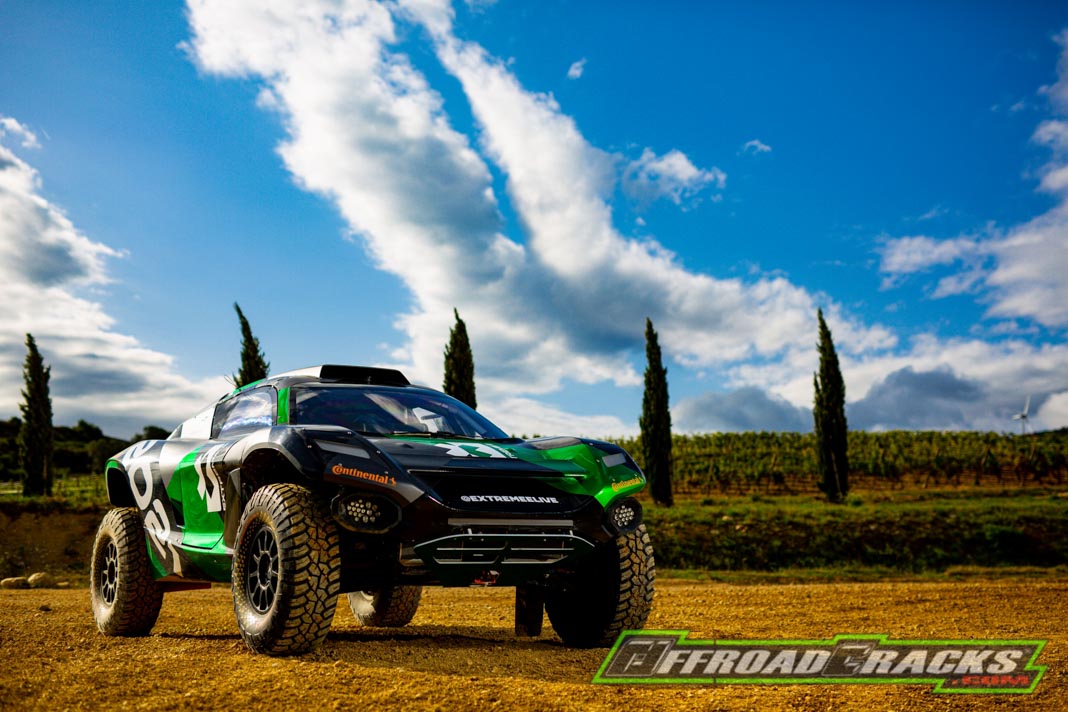 Es ist eine Gelegenheit im Motorsport, die neuesten Technologien einzusetzen, um ein neues, jüngeres Publikum für diesen großartigen Sport zu gewinnen. Alles an Extreme E ist cool, vom Auto über das Rennformat bis hin zur eingebauten Technologie. Wir freuen uns sehr, an der Meisterschaft teilzunehmen und einen Beitrag zur Entwicklung der Zukunft unseres Sports zu leisten."
KEN BLOCK beim Test des Odyssey 21
---
HINWEIS: Mit Anklicken des Videos stellen sie automatisch eine Verbindung zu Youtube/Google her, was einen ungewünschten personenbezogenen Datenaustausch mit sich bringen kann. Weitere Infos unter: www.google.de/privacy
---
Die fünf Wettbewerbsveranstaltungen des Zeitplans 2021 der Extreme E werden an einigen der bemerkenswertesten, abgelegensten und am schwersten betroffenene Orte der Welt ausgetragen, darunter Kangerlussuaq in Grönland, der Amazonas-Regenwald in Brasilien, Al-'Ula in Saudi-Arabien und Lac Rose in der Nähe von Dakar, Senegal.
Zu den Themen, die auf dem Weg betont werden müssen, gehören zu hohe Kohlenstoffemissionen, die globale Erwärmung und das Schmelzen der Arktis, steigende Meeresspiegel, Dürren und Wüstenbildung, Rodung und Plastikverschmutzung. Die Meisterschaft kündigte kürzlich ein hoch etabliertes wissenschaftliches Komitee von wissenschaftlichen Experten der Universität Oxford und der Universität Cambridge an, die sich auf diese Klimabereiche spezialisiert haben und mit ihrer Bildungs- und Forschungsarbeit beraten werden.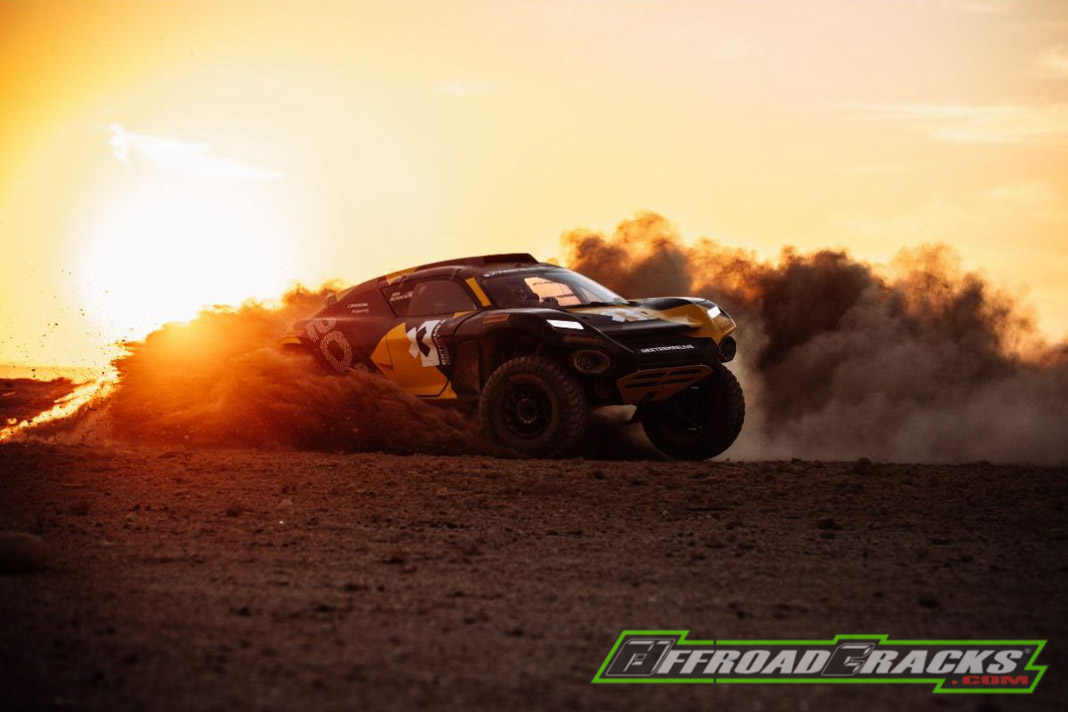 Auf jeder Etappe der Fünf-Rennen-Odyssee von Extreme E finden zwei Tage intensive Kopf-an-Kopf-Wettkämpfe auf 10 Kilometer langen Strecken statt. Mithilfe unabhängiger Experten werden die Streckenplaner die Kursoptionen sorgfältig auswählen, um herausforderndstes und aufregendstes Geschehen anzubieten und gleichzeitig die Auswirkungen aus ökologischer und sozialer Sicht so gering wie möglich zu halten.
Die Nachricht von diesem neuen Team folgt auf die Ankündigung der vergangenen Woche, dass jedes Team aus einem männlichen und einem weiblichen Fahrer besteht, die in jedem Zwei-Runden-Rennen als Fahrer und Beifahrer zusammen antreten. Jeder fährt eine Runde am Steuer des ODYSSEY 21 Elektro-SUV mit einem Fahrerwechsel, der in das Renngeschehen integriert ist, und es liegt an den Teams, Fahrer und Beifahrer zu bestimmen, die ihrer Strategie am besten entsprechen.
Alle Teams werden voraussichtlich Ende dieses Jahres ihre ODYSSEY 21 E-SUVs abholen. Kurz darauf soll ein Gruppentest der Fahrzeuge durchgeführt werden.
Extreme E
Extreme E ist eine radikal neue Rennserie, bei der elektrische SUV in extremen Umgebungen auf der ganzen Welt eingesetzt werden, die bereits durch Klima- und Umweltprobleme zerstört oder beeinträchtigt wurden. Die fünf Rennen umfassende Weltreise beleuchtet die Auswirkungen des Klimawandels und menschlicher Eingriffe an einigen der entlegensten Orte der Welt und fördert die Einführung von Elektrofahrzeugen, um die Umwelt und den Planeten zu schützen.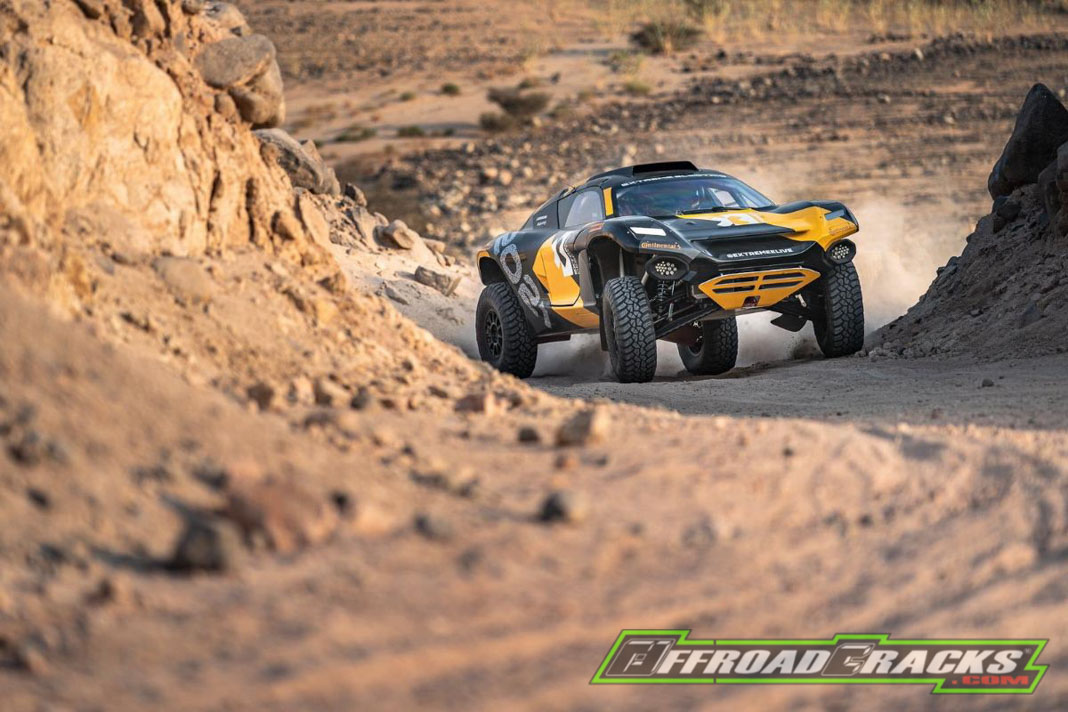 Vorläufiger Kalender für die 1.Saison der Extreme E (2021)
23.-24. Januar: Lac Rose, Dakar, Senegal
5.-6. März: Sharaan, Al-'Ula, Saudi-Arabien
14.-15. Mai: Kali Gandaki Valley, Distrikt Mustang, Nepal
28.-29. August: Kangerlussuaq, Grönland
30.-31. Oktober: Santarém, Pará, Brasilien
OnBoard im Odyssey 21
---
HINWEIS: Mit Anklicken des Videos stellen sie automatisch eine Verbindung zu Youtube/Google her, was einen ungewünschten personenbezogenen Datenaustausch mit sich bringen kann. Weitere Infos unter: www.google.de/privacy
---
Extreme E wird in Kooperation mit der Formel E – dem Organisator der ABB FIA Formula E Championship – betrieben. Die Extreme E setzt sich für Nachhaltigkeit und die Minimierung der Umweltbelastung ein. Zudem leistet sie einen Beitrag zum Wiederaufbau und zur Sanierung von Regionen, die bereits vom Klimawandel betroffen sind.
Eine weitere Besonderheit der Extreme E ist ihre schwimmende Garage, die RMS St. Helena. Das ehemalige Frachtpassagierschiff der britischen Royal Mail wird derzeit modernisiert und umgerüstet, um seine Emissionen zu senken. Damit sollen die Fracht und Infrastruktur der Meisterschaft, einschließlich der Fahrzeuge, zum nächstgelegenen Hafen transportiert werden, um den ökologischen Fußabdruck der Extreme E zu minimieren und die wissenschaftliche Forschung durch ein bordeigenes Labor zu unterstützen.
Die Serie setzt sich auch aus einer Gruppe führender Wissenschaftler der Universitäten Oxford und Cambridge zusammen, deren wissenschaftliches Komitee die Aufgabe hat, die Klimaberatung und -praxis der Serie voranzutreiben.
Leiter des Wissenschaftlichen Komitees / Arktiswissenschaftler: Professor Peter Wadhams (Universität Cambridge) Ozeanwissenschaftlerin: Dr. Lucy Woodall (Universität Oxford / Nekton Foundation) Amazonaswissenschaftler: Francisco Oliveira PhD (Universität Cambridge) Wissenschaftler Wüstenbildung und Dürren: Professor Richard Washington (Universität Oxford / Universität Kapstadt)
Das Komitee wird die Organisatoren der Extreme E über die Bildungs- und Forschungsprogramme der Serie, die Eventlogistik und die Auswirkungen sowie die Empfehlung engagierter Initiativen beraten, die lokale Communities an jedem Rennort unterstützen.
Die Meisterschaft zählt zur Official Shortlist für die Sport Industry Awards 2020 in der Kategorie "Cutting Edge" und würdigte den unglaublichen Fortschritt der Meisterschaft in ihrem ersten Jahr.
---

Chip Ganassi Racing (CGR) has today announced its entry into Extreme E, becoming the second major American team to commit to the pioneering new electric SUV off-road racing series.
Founded and helmed by former racer Chip Ganassi, the eponymously-named Chip Ganassi Racing celebrates its 30th anniversary this year. Over the past three decades, the team has claimed no fewer than 19 major titles and more than 220 race wins across a wide variety of motorsport disciplines – from INDYCAR to IMSA and NASCAR to the FIA World Endurance Championship – and in partnership with eight different manufacturers.
Amongst those standout achievements have been eight victories in the Rolex 24 At Daytona sportscar classic and four Indianapolis 500 successes, alongside triumphs in NASCAR's Daytona 500 and Brickyard 400 as well as legendary endurance contests the 12 Hours of Sebring and Le Mans 24 Hours – making Ganassi the only team owner in history to win all six iconic races.
Extreme E will mark the team's debut in electric motorsport in its 30 years of operation.
CGR joins fellow motorsport powerhouse Andretti Autosport as the second American entry in the championship. Between them, the two teams have clinched 12 of the 17 INDYCAR SERIES crowns since 2003 – Ganassi notably going unbeaten between 2008 and 2011 – and now they are set to reignite their famous racing rivalry in an altogether different domain.
In 2015 and 2016, CGR also proved its multi-surface capabilities in the Global Rallycross Championship, yielding a brace of victories and nine further podium finishes. That off-road experience will doubtless prove invaluable when it comes to tackling the diverse range of environments set to be encountered in Extreme E, each of which will shine a spotlight upon the impact of climate change and human influences on the planet – while simultaneously raising awareness, driving sustainability and inspiring action.
Alejandro Agag, Founder and CEO, Extreme E, said: "It's fantastic to be able to confirm Chip Ganassi Racing's participation in Extreme E, marking this hugely successful team's progression into electric racing.
"CGR boasts a tremendous heritage and pedigree in motorsport, achieving consistent success over three decades in some of the toughest single-seater and sportscar series around. Of course, our championship poses a very different kind of challenge, but the team has proven itself to be a winner in every discipline it has contested and clearly possesses the skillset to similarly excel in Extreme E.
"And then, of course, there is the competitive edge with Andretti Autosport, who we announced last month – and it will be fascinating to see how that plays out. These two teams have engaged in some truly classic duels over the years, and we look forward to many more to come in the unique environments that Extreme E will visit.
"As a leader, Chip Ganassi has never been afraid to innovate and adapt – indeed, he has won awards for his visionary, future-thinking approach – and that is entirely in keeping with the ethos behind our ambitious and groundbreaking new series, which he was very quick to embrace. I am confident that his team will add great value to Extreme E in our drive to propagate the environmental message and engineer long-lasting change through first-class sporting entertainment."
Chip Ganassi, Team Owner, Chip Ganassi Racing, said: "Extreme E is a very different proposition to anything we have done before, but it's where I think motor racing is headed in the future. When I started our team in 1990, one of the founding principles I built it on was innovation. I've always been passionate about pushing the boundaries of what is possible, and Extreme E checks that box for us in a big way.
"It represents an opportunity in motor racing to use the latest technologies to attract a new, younger audience to this great sport of ours. Everything about Extreme E is cool, from the car to the race format and the in-built technology. We're thrilled to join the championship and to play a part in developing the future of our sport."
The five competitive events on the 2021 Extreme E schedule will be staged in some of the most remarkable, remote and severely damaged locations on the planet, including Kangerlussuaq in Greenland, the Amazon Rainforest in Brazil, Al-'Ula in Saudi Arabia and Lac Rose near Dakar, Senegal.
Issues to be highlighted along the way include escalating carbon emissions, global warming and melting Arctic ice, rising sea levels, droughts and desertification, deforestation and plastic pollution. The championship recently announced a highly established Scientific Committee of Oxford and Cambridge University academic experts who specialise in these climate areas and will advise its education and research work.
Each leg of Extreme E's five-race odyssey will feature two days of intense, head-to-head knockout competition around 10-kilometre circuits. Drawing upon the help of independent experts, track designers will carefully select course options to provide the most challenging, exciting action whilst crucially aiming to minimise impact from environmental and social perspectives.
News of this new outfit follows last week's announcement that each team will be composed of a male and a female driver, competing together in every two-lap race as driver and co-driver. Each will complete one lap behind the wheel of the ODYSSEY 21 electric-SUV, with a changeover incorporated into the race format, and it will be up to the teams to determine driver and co-driver to best suit their strategy.
All teams are set to take delivery of their ODYSSEY 21 E-SUVs towards the end of this year, with a group test of the vehicles to be held shortly thereafter.
Further announcements on entries and series partners will be made over the coming weeks.
About Extreme E:
Extreme E is a radical new racing series, which will see electric SUVs competing in extreme environments around the world which have already been damaged or affected by climate and environmental issues. The five-race global voyage highlights the impact of climate change and human interference in some of the world's most remote locations and promotes the adoption of electric vehicles to help preserve the environment and protect the planet.
Provisional Extreme E Season 1 (2021) calendar:
23-24 January: Lac Rose, Dakar, Senegal
5-6 March: Al-'Ula, Saudi Arabia
14-15 May: Kali Gandaki Valley, Mustang District, Nepal
28-29 August: Kangerlussuaq, Greenland
30-31 October: Santarém, Pará, Brazil
Another Extreme E is operated in association with Formula E – the organiser of the ABB FIA Formula E Championship. Extreme E is committed to sustainability and minimising environmental impact – as well as playing its part in re-building and restoring areas already impacted by climate change. Innovations such as remote broadcast facilities and comprehensive cross-platform coverage for spectators watching at home, rather than stage-side, ensure a minimal footprint.
Another unique feature of Extreme E is its floating garage, the RMS St. Helena. The former Royal Mail cargo-passenger vessel is undergoing a modernisation and refit in order to lower its emissions. It will be used to transport the championship's freight and infrastructure, including vehicles, to the nearest port, minimising Extreme E's emissions profile as well as facilitating scientific research through an on-board laboratory.
The series also utilises a panel of leading academics from The Universities of Oxford and Cambridge, comprising its Scientific Committee tasked with driving the series' climate advice and practice.
Head of Scientific Committee/Arctic Scientist: Professor Peter Wadhams (The University of Cambridge) Ocean Scientist: Dr Lucy Woodall (The University of Oxford/Nekton Foundation) Amazon Scientist: Francisco Oliveira PhD (The University of Cambridge) Desertification and Droughts Scientist: Professor Richard Washington (The University of Oxford/The University of Cape Town)
The committee will advise Extreme E organisers on the series' education and research programmes, event logistics and impact as well as the recommendation of positive legacy initiatives which support local communities in each race location.
The championship made the Official Shortlist for the Sport Industry Awards 2020 in the Cutting Edge Sport Category, acknowledging the championship's incredible progress in its first year.
Quelle / Source: Extreme E