Audi goes Dakar 2022
---
HINWEIS: Das Video ist noch deaktiviert, damit keine unerwünschte Datenübertragung zu Youtube stattfindet. Zur Aktivierung bitte auf das Vorschaubild/Video-Link klicken. Damit werden Daten übermittelt, zu deren Art, Umfang und Verwendungszweck wir keineAuskünfte geben können.
---
NOTE: The video is still deactivated so that no unwanted data transfer to YouTube takes place. To activate, please click on the preview image / video link. This transmits data about the type, extent and purpose of which we cannot provide any information.
---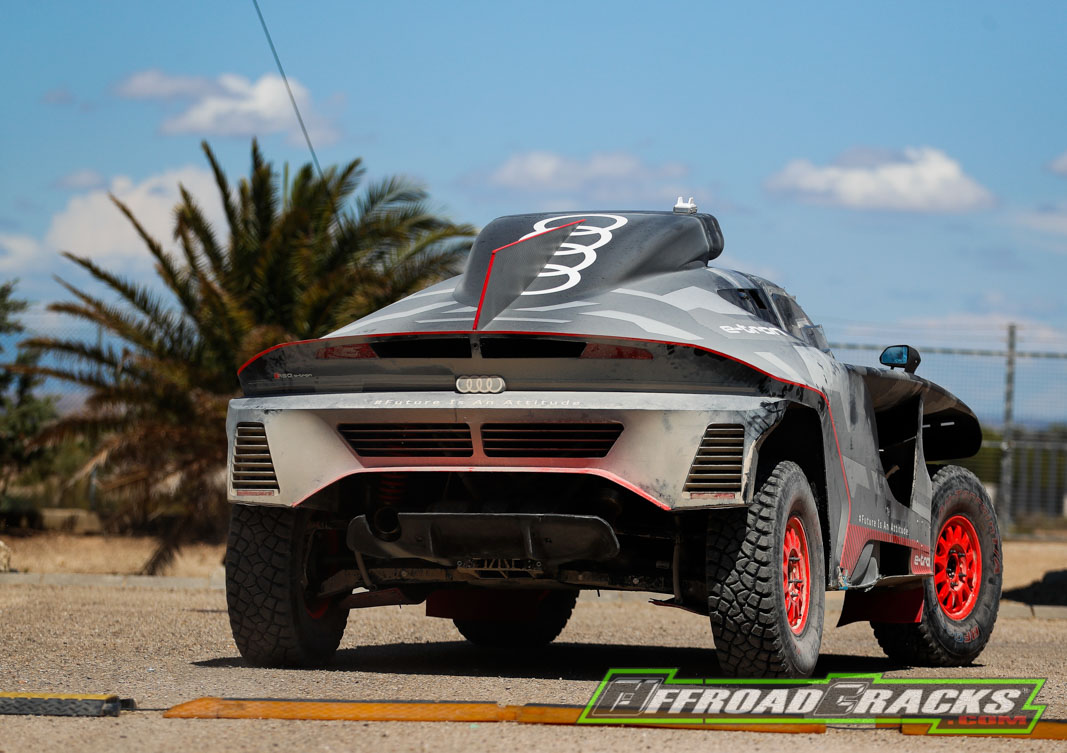 Auf dem Weg zu seinem Debüt bei der Rallye Dakar im Januar 2022 hat das Team von Audi Sport einen weiteren wichtigen Schritt gemacht: Der neue Audi RSQETRON absolvierte einen achttägigen Dauertest bei brütender Hitze in Spanien auf typisch schotterähnlichem Untergrund ähnlich der Cross-Country-Rallyes.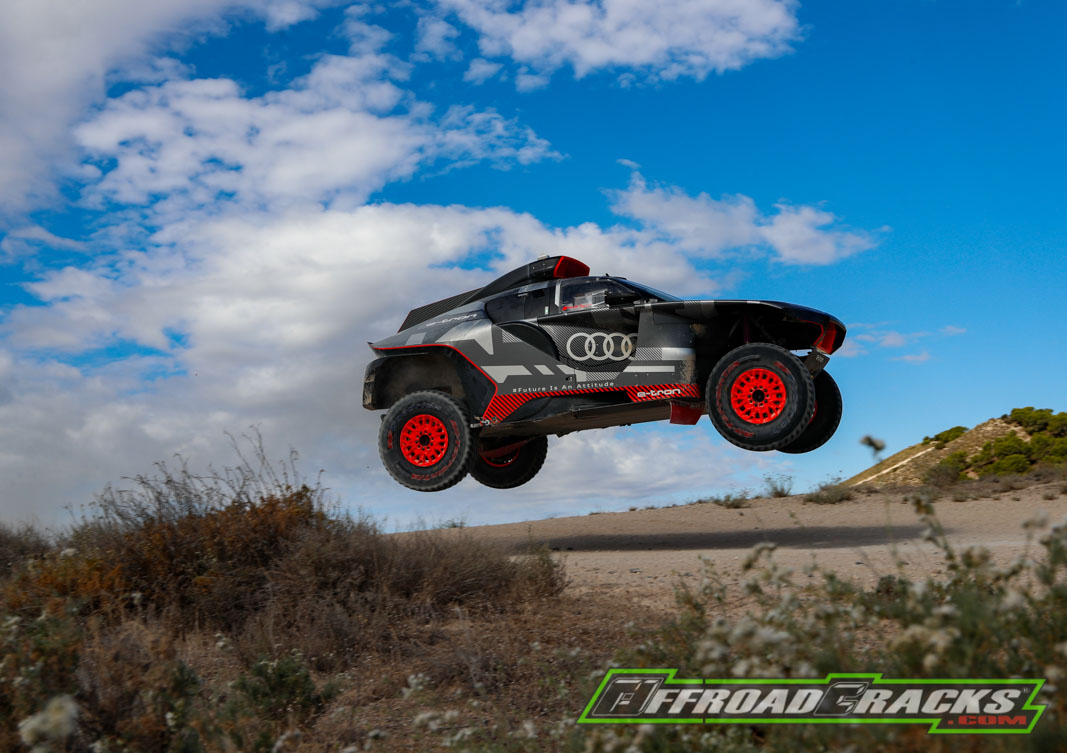 Der Roll-Out in Neuburg an der Donau am 30. Juni war ein erster Funktionscheck für das innovative Rallyeauto. Ein Test im Raum Magdeburg Mitte Juli war darauf ausgerichtet, erste Erfahrungen auf unbefestigtem Untergrund zu sammeln. Nun folgte der erste Test unter realistischen Bedingungen auf einem Testgelände nahe der spanischen Stadt Saragossa.
Alle drei Fahrerteams von Audi Sport nahmen am Test in Aragon teil. Dakar-Rekordsieger Stéphane Peterhansel und sein Beifahrer Edouard Boulanger fuhren von Freitag bis Sonntag den ersten Stint. Mattias Ekström und Emil Bergkvist haben am Montag den Audi RS Q e-tron für die nächsten beiden Testtage übernommen. Carlos Sainz und Lucas Cruz beendeten die intensiven Prüfungen von Mittwoch bis Freitag.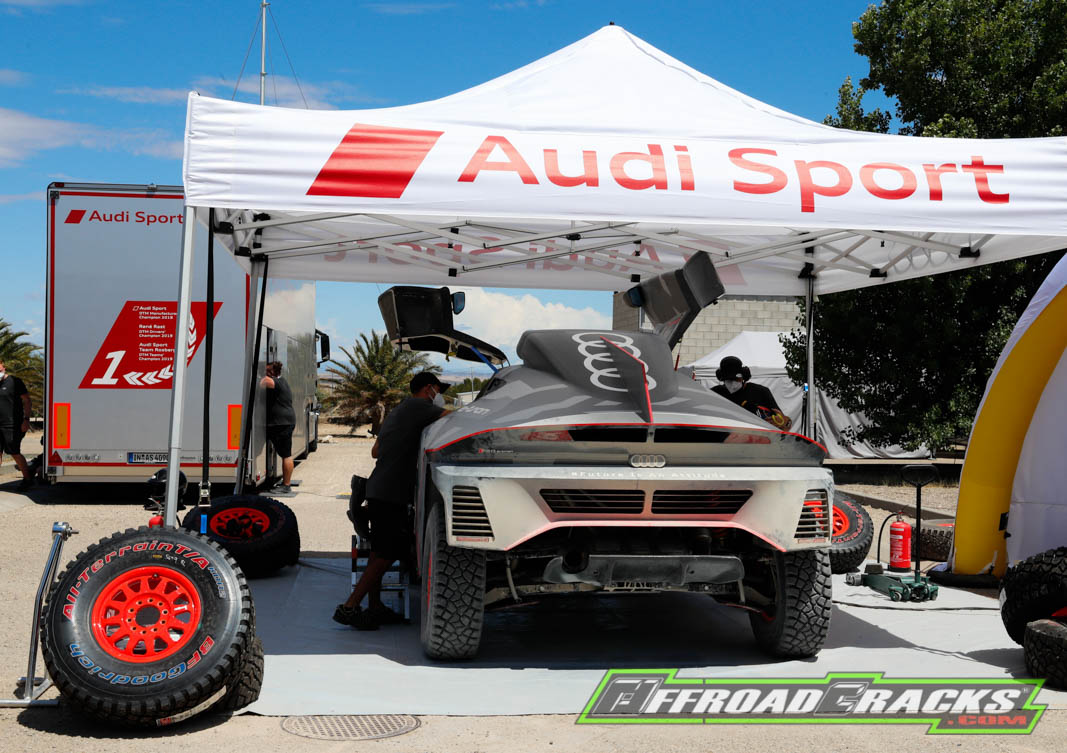 Die drei Fahrerteams zeigten sich sichtlich beeindruckt vom Handling und der Zuverlässigkeit des futuristischen SUV auf den schnellen Schotterpassagen. "Für einen ersten Test unter richtigen Bedingungen war ich überrascht wie gut sich das Auto bereits verhält", sagte Carlos Sainz stellvertretend für seine Fahrerkollegen. "Ich hatte sofort ein richtig gutes Gefühl. Natürlich muss noch am Feinschliff gearbeitet werden – aber die Basis ist gut."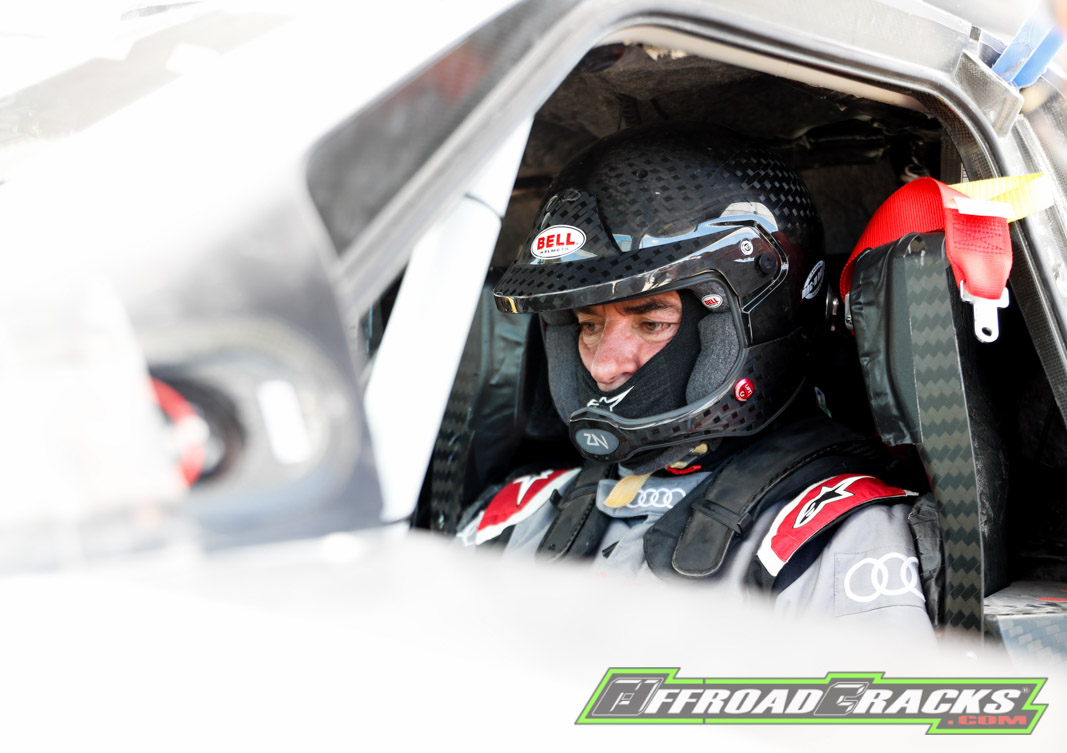 Auf den bis zu 17 Kilometer langen Schotterpassagen erreichte der Audi RS Q e-tron eine Höchstgeschwindigkeit von 180 km/h. Temperaturen von bis zu 34 Grad Celsius im Schatten markierten zudem einen ersten Test für das Kühlkonzept des komplexen Fahrzeugs.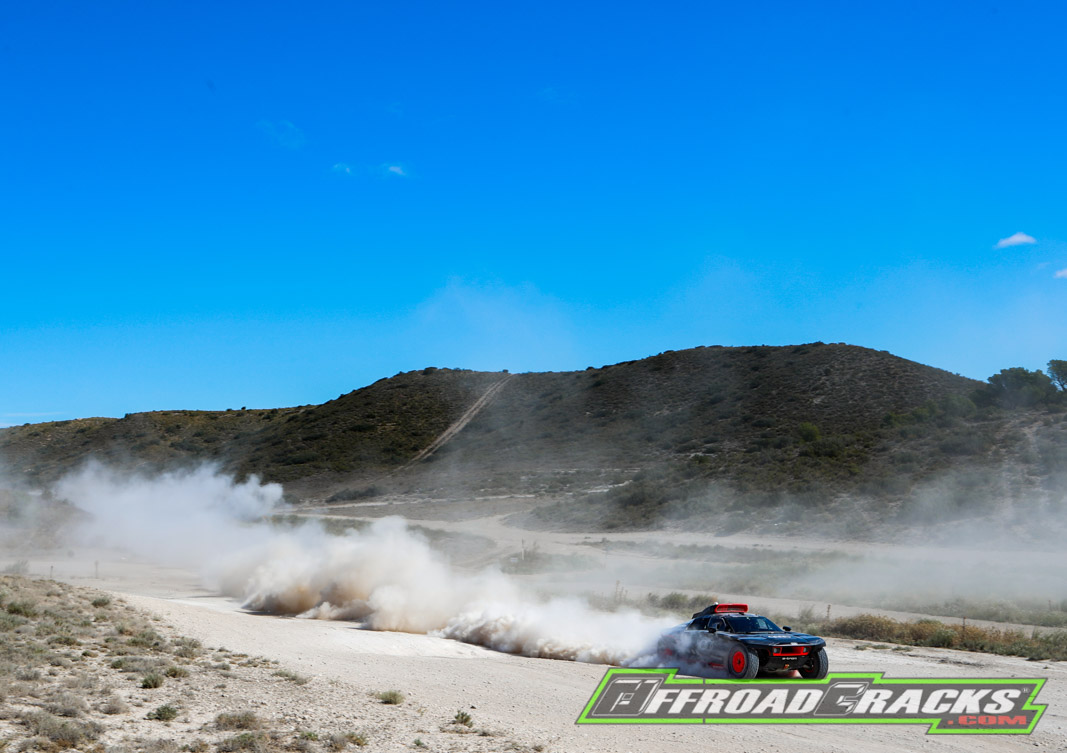 Wir meinen: Ob die Ausrichtung der Dakar pro elektronischer Antriebe richtungsweisend sein wird, bleibt offen. Denn schon jetzt ist klar, das Elektrik-Antriebe nur bei ganz oberflächlicher Betrachtung eine möglichen grünen Daumen pro Natur aufweisen. Geht man ins Detail wird es verdammt eng für diese politisch hochgepushte Antriebsart und ihrer vermeintlichen Umweltfreundlichkeit.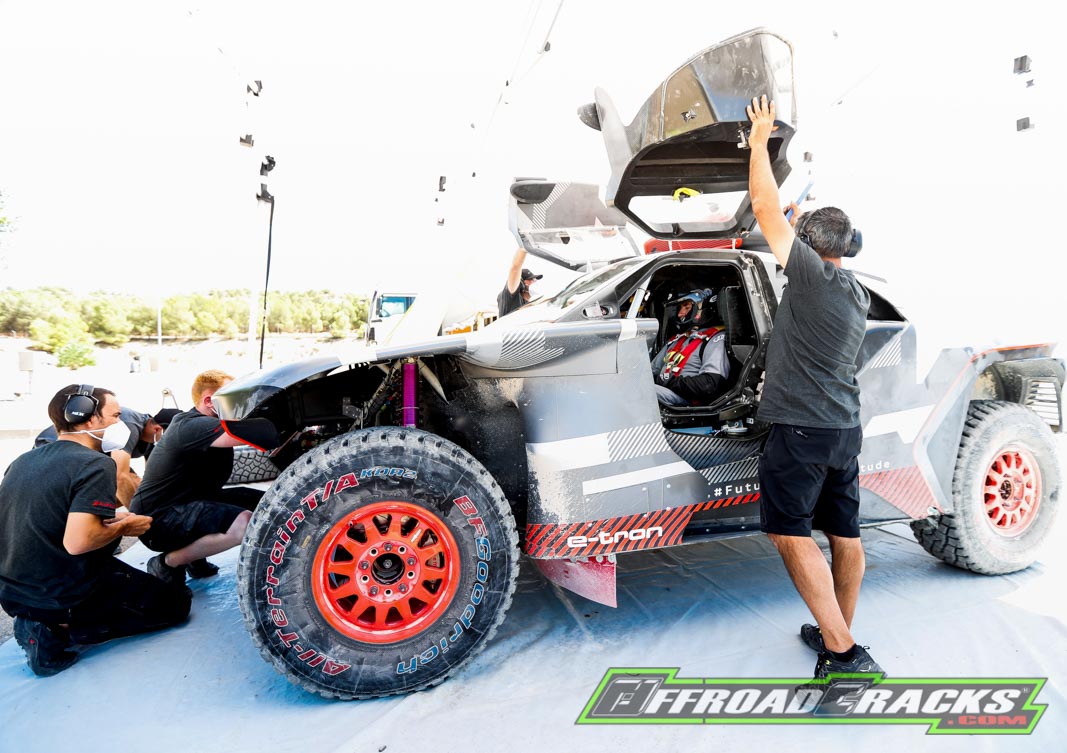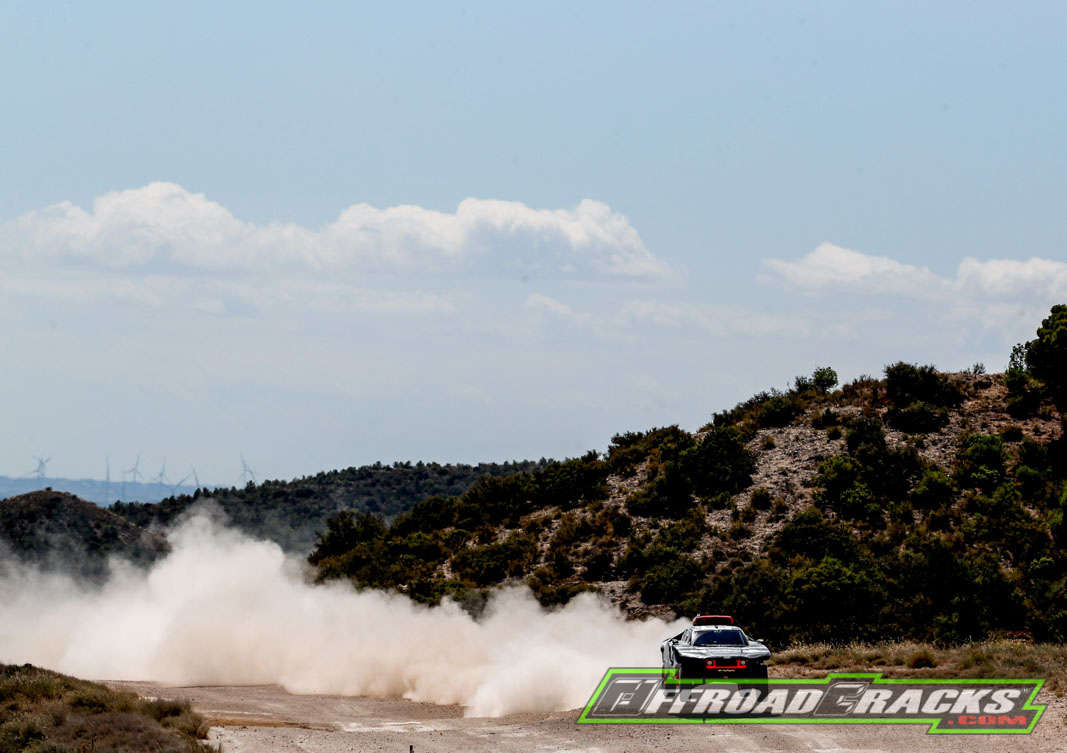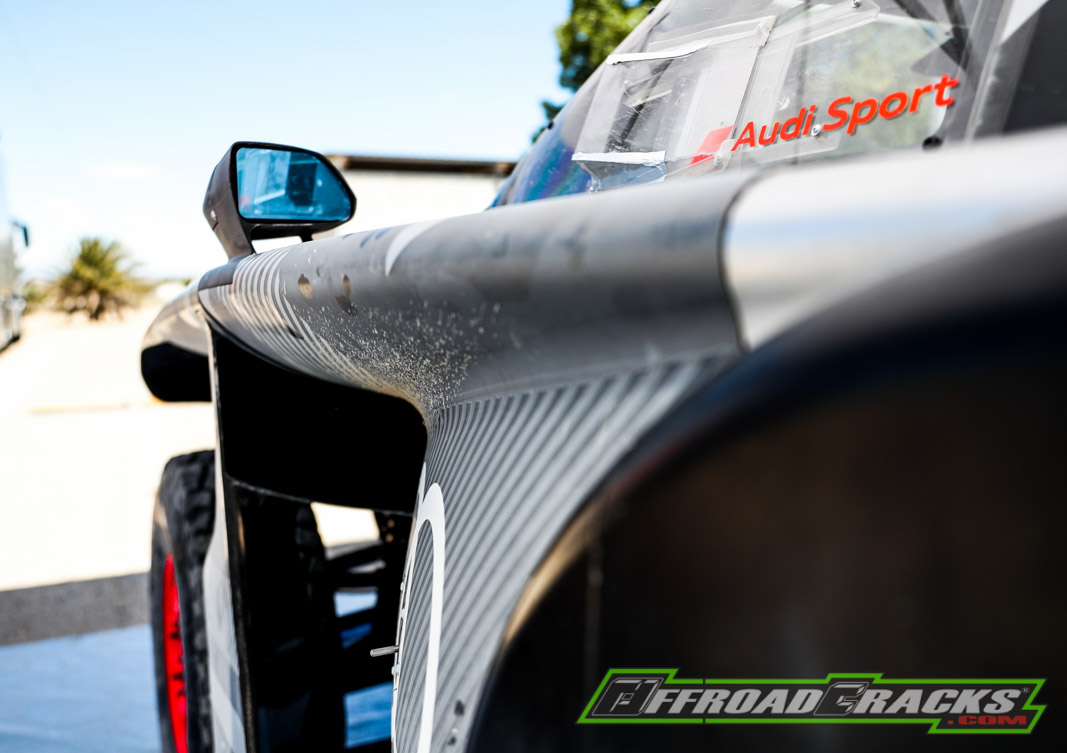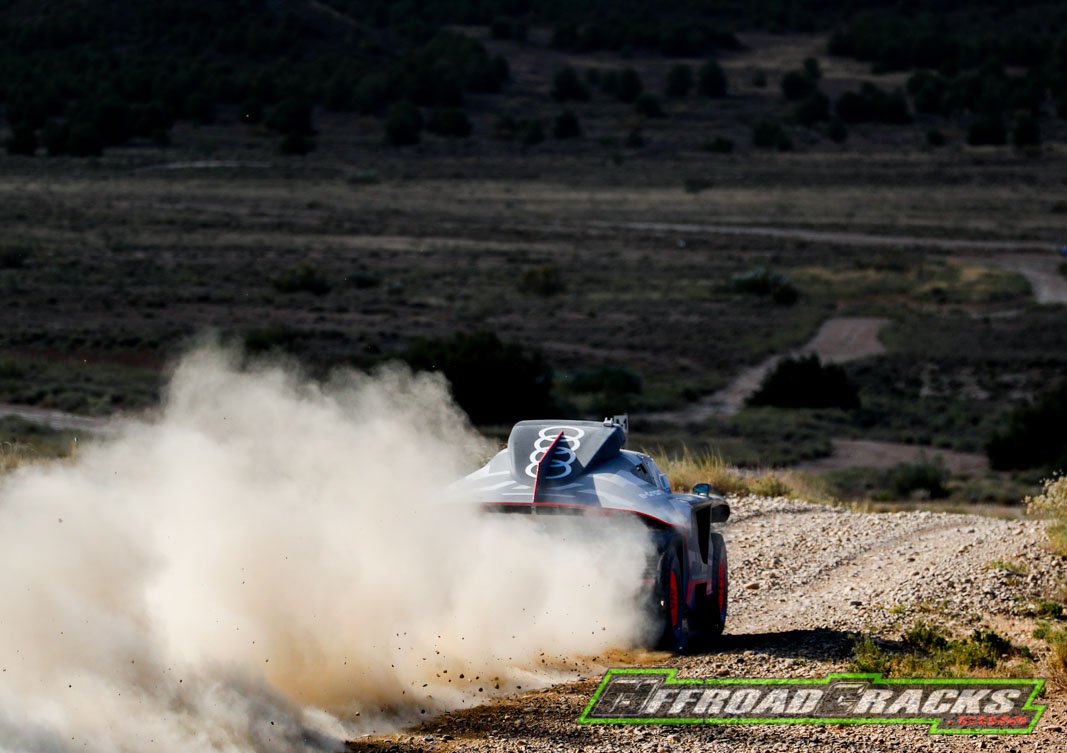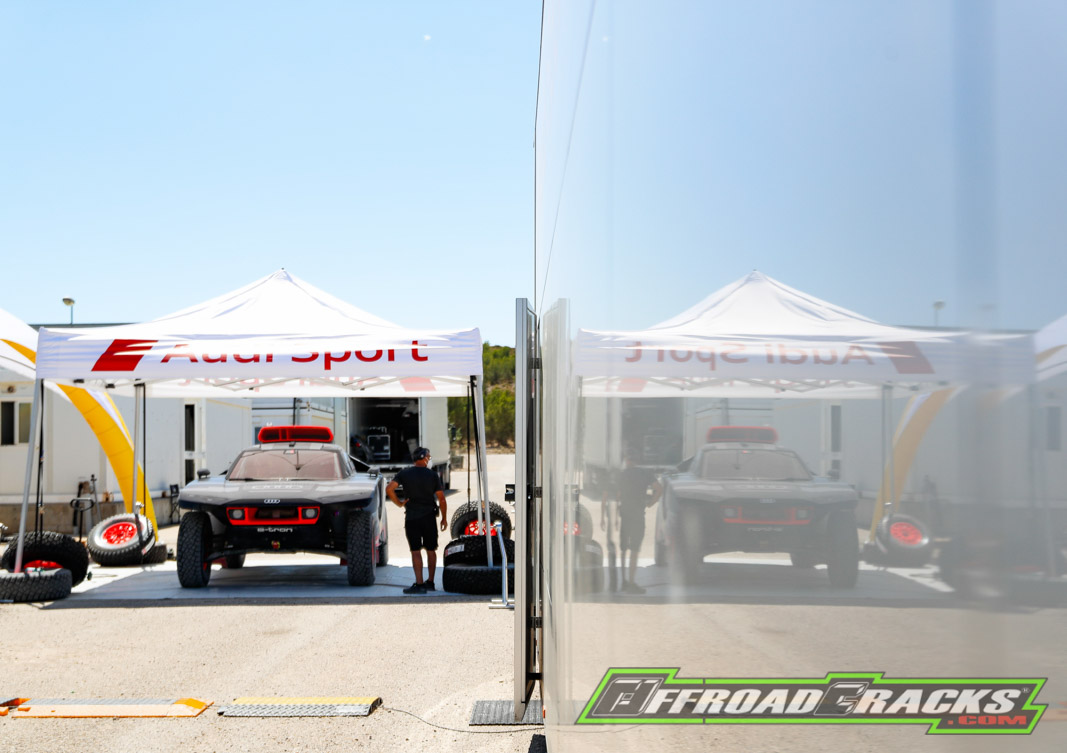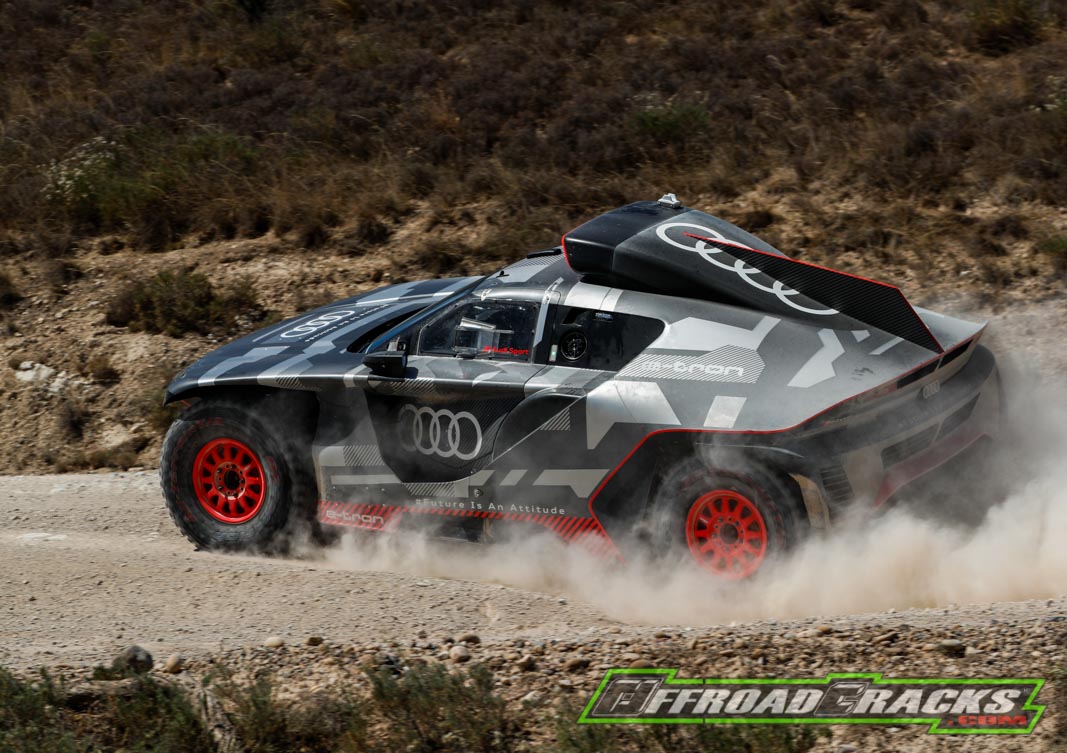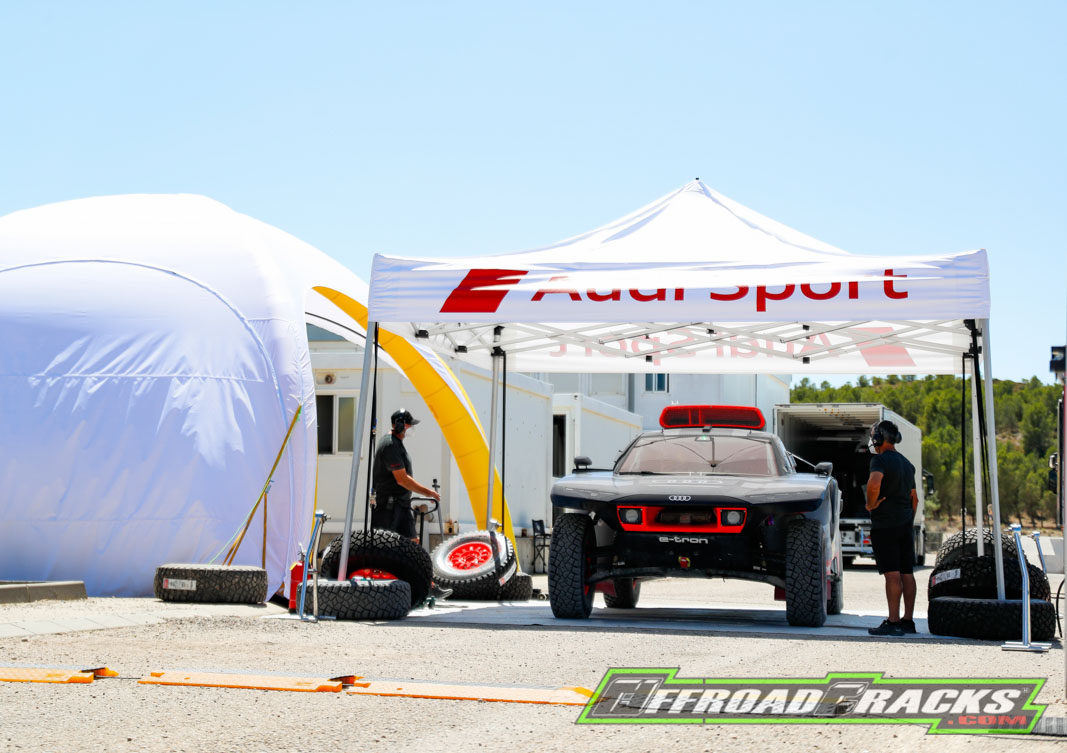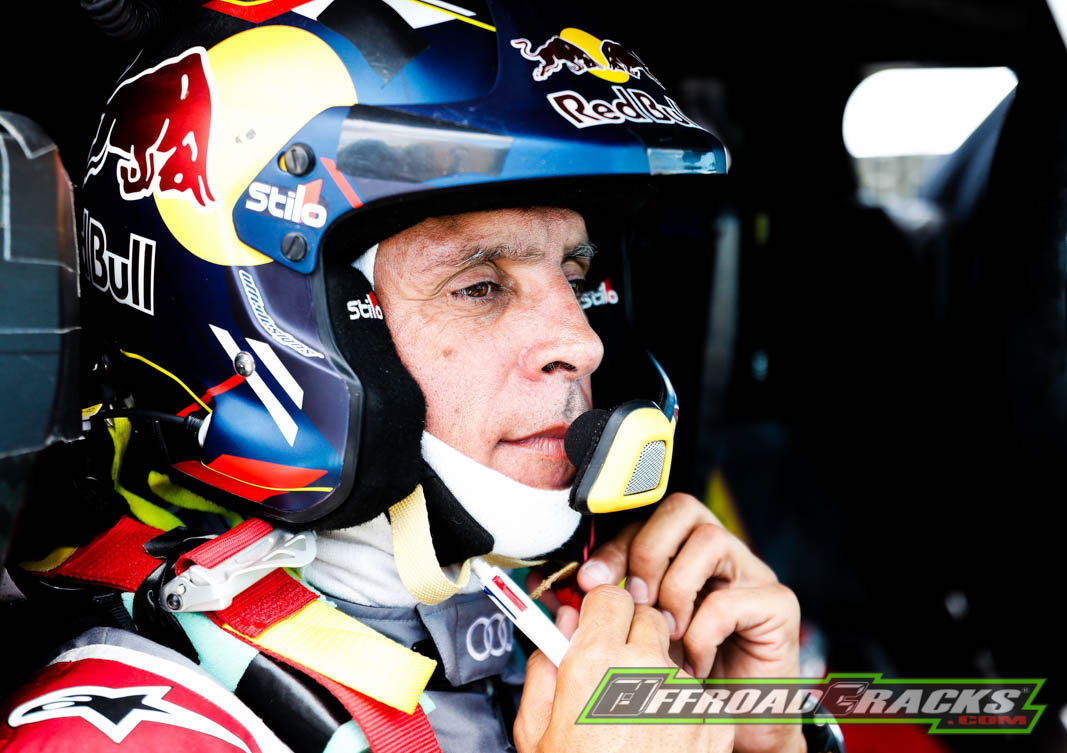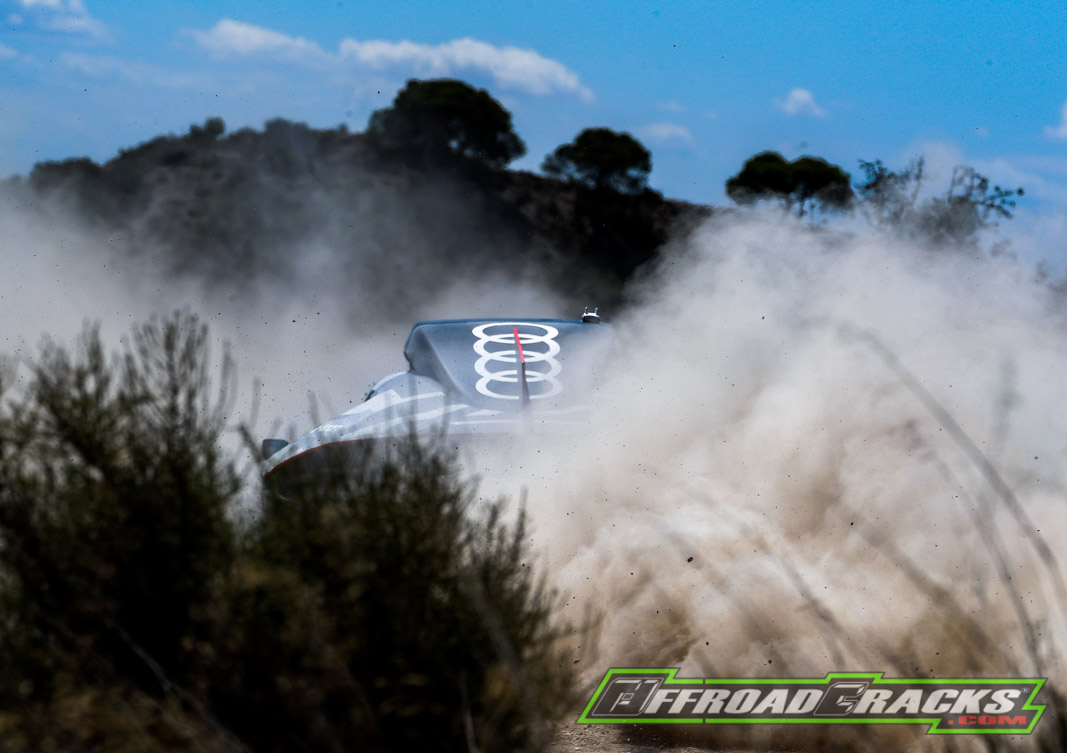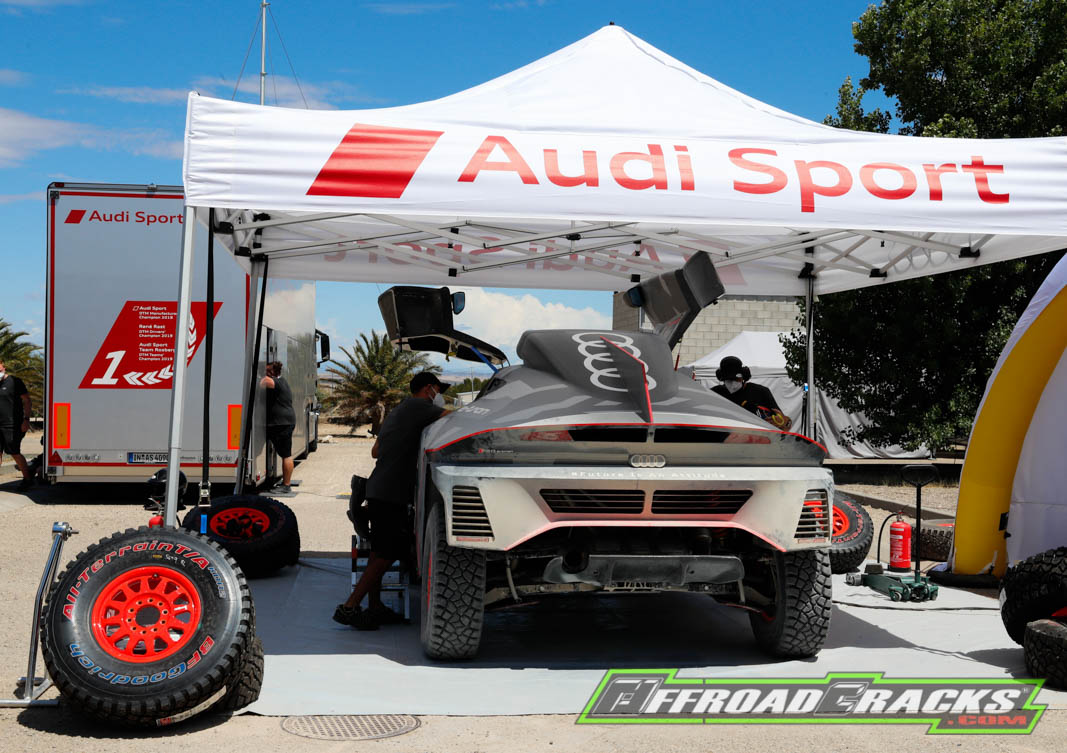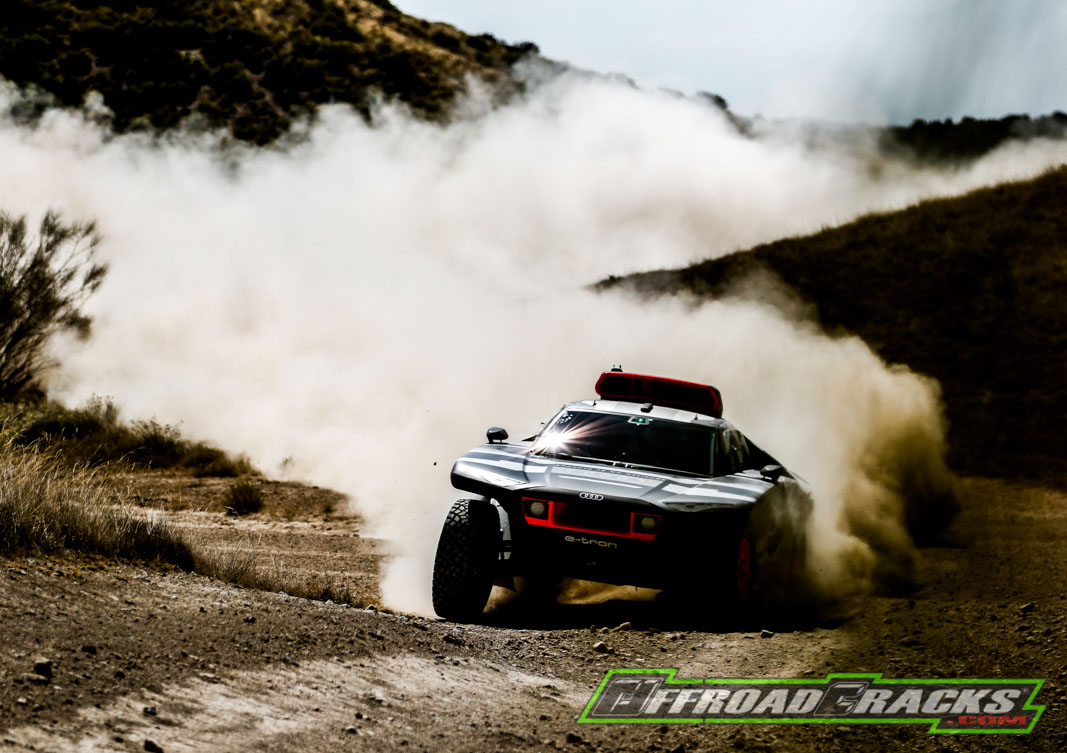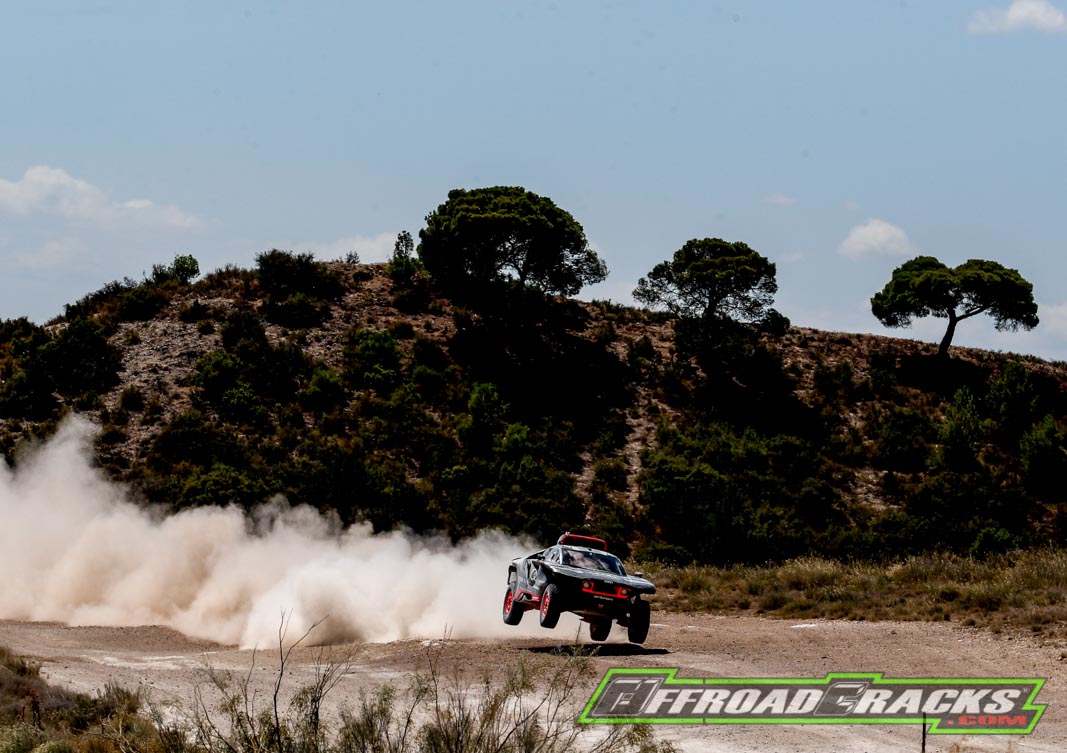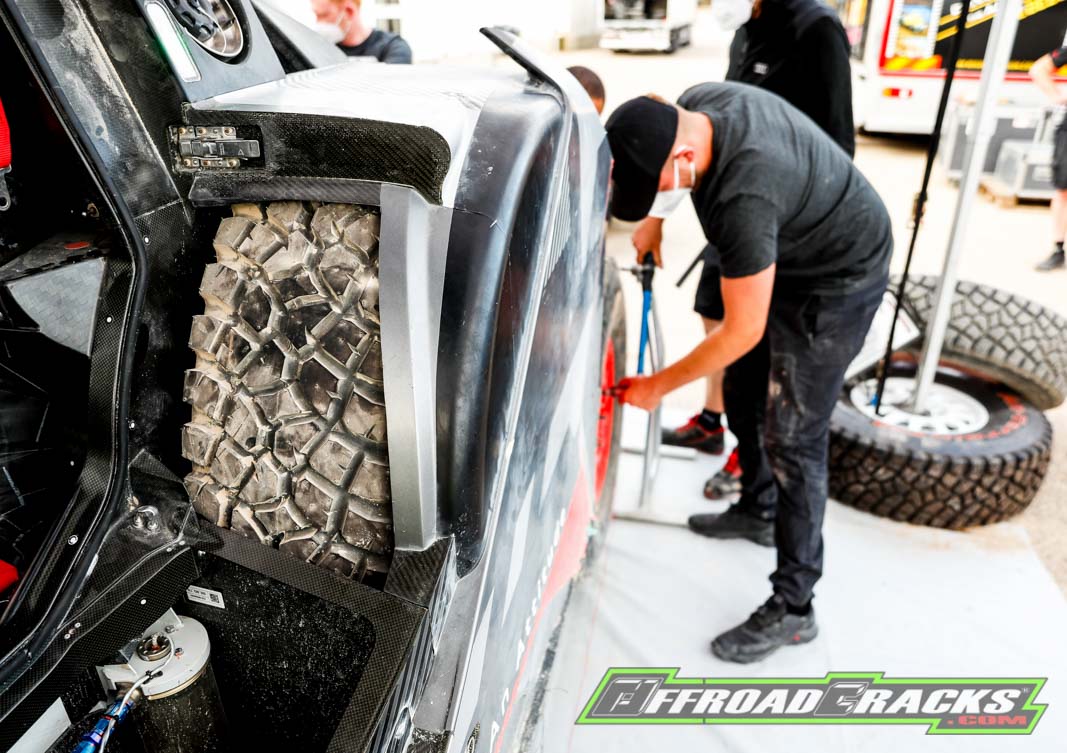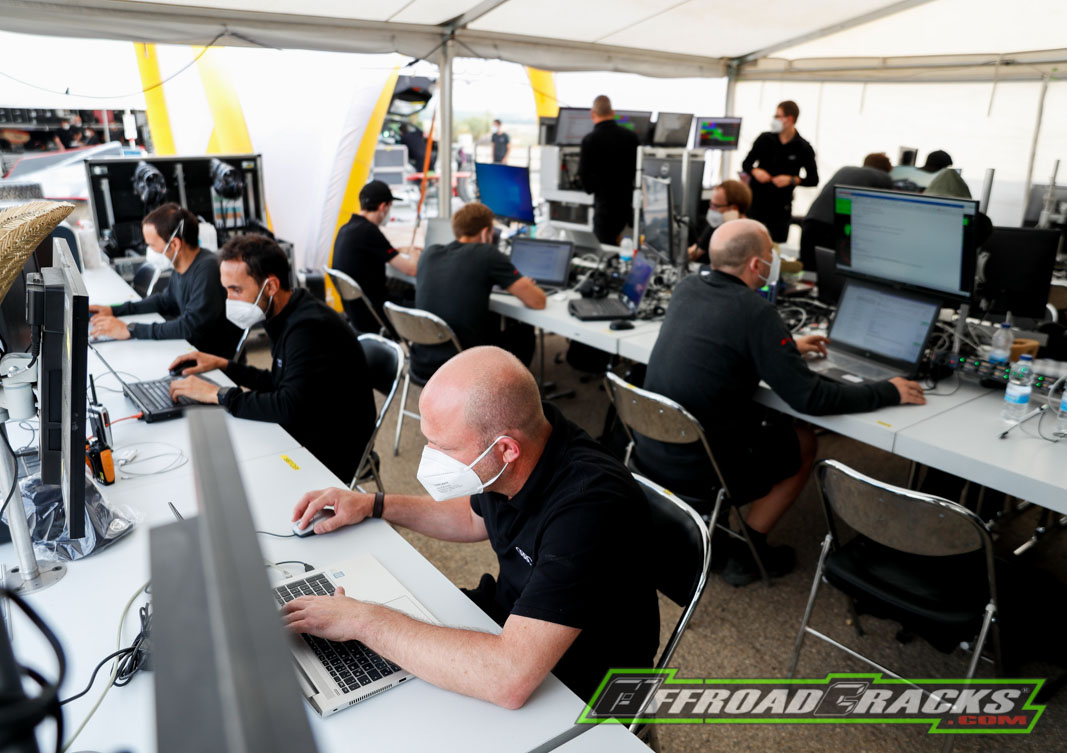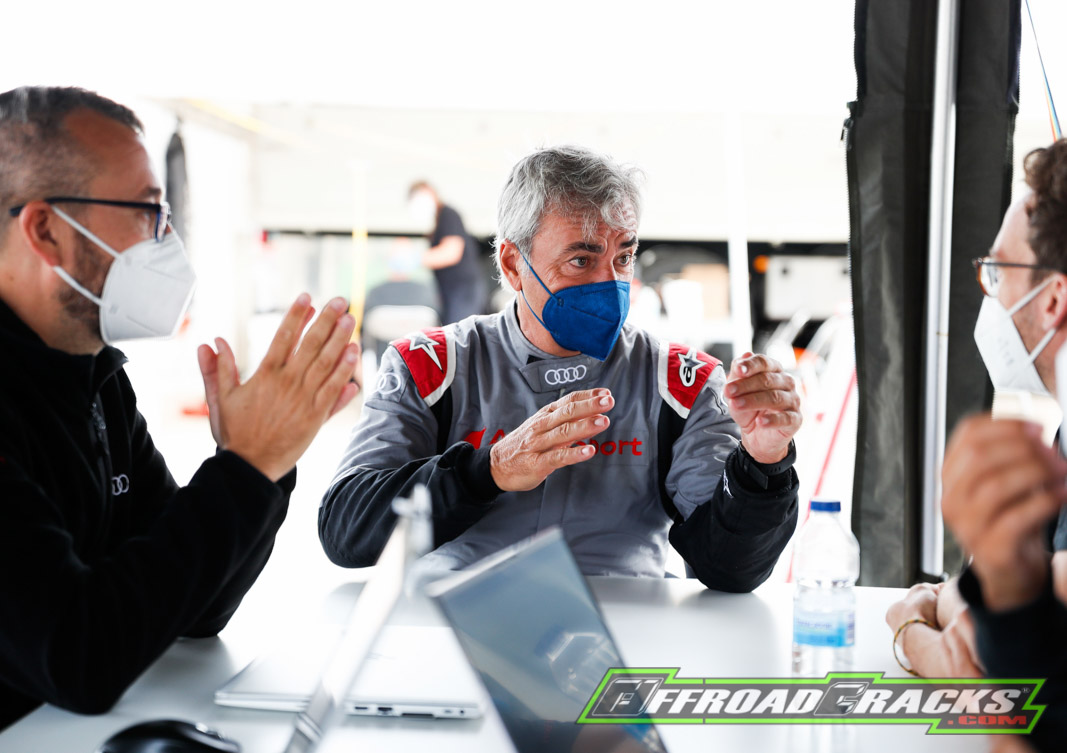 ---

On the way to its debut at the Dakar rally in January 2022, the team of Audi Sport has taken another important step: The new Audi RSQETRON completed an eight-day endurance test in sweltering heat in #spain on gravel sections of the kind typically used in cross-country rallies.
The roll-out in Neuburg an der Donau on June 30th was an initial functional check for the innovative rally car. A test in the area of Magdeburg in mid-July was focused on gathering initial experiences on unpaved ground. Now the first test in realistic conditions followed at a #test area near the Spanish city of Zaragoza.
All three of Audi Sport's driver teams took part in the #test in Aragon. Dakar record winner Stéphane Peterhansel and his co-driver Edouard Boulanger drove the first stint from Friday to Sunday. Mattias Ekström and Emil Bergkvist took over the Audi RS Q e-tron on Monday for the next two test days. Carlos Sainz and Lucas Cruz concluded the intensive trials from Wednesday to Friday.
The three driver teams were obviously impressed with the handling and reliability of the futuristic SUV on the fast gravel sections. "For a first test in proper conditions for the car I'm really happy how the car behaves already," said Carlos Sainz on behalf of his fellow drivers. "I had a really good feeling straight away. Of course, there is fine-tuning to be done – but the starting point is good."
On the up to 17 kilometer long gravel sections, the Audi RS Q e-tron achieved a top speed of 180 km/h. In addition, temperatures of up to 34 degrees centigrade in the shade marked an initial litmus test for the cooling concept of the complex vehicle.
We think: It remains to be open whether the orientation of the Dakar will point the way for electronic drives. Because it is already clear that electric drives only show a possible green thumb for nature when viewed very superficially. If you go into detail, it becomes damn tight for this politically pushed up type of drive and its supposed environmental friendliness.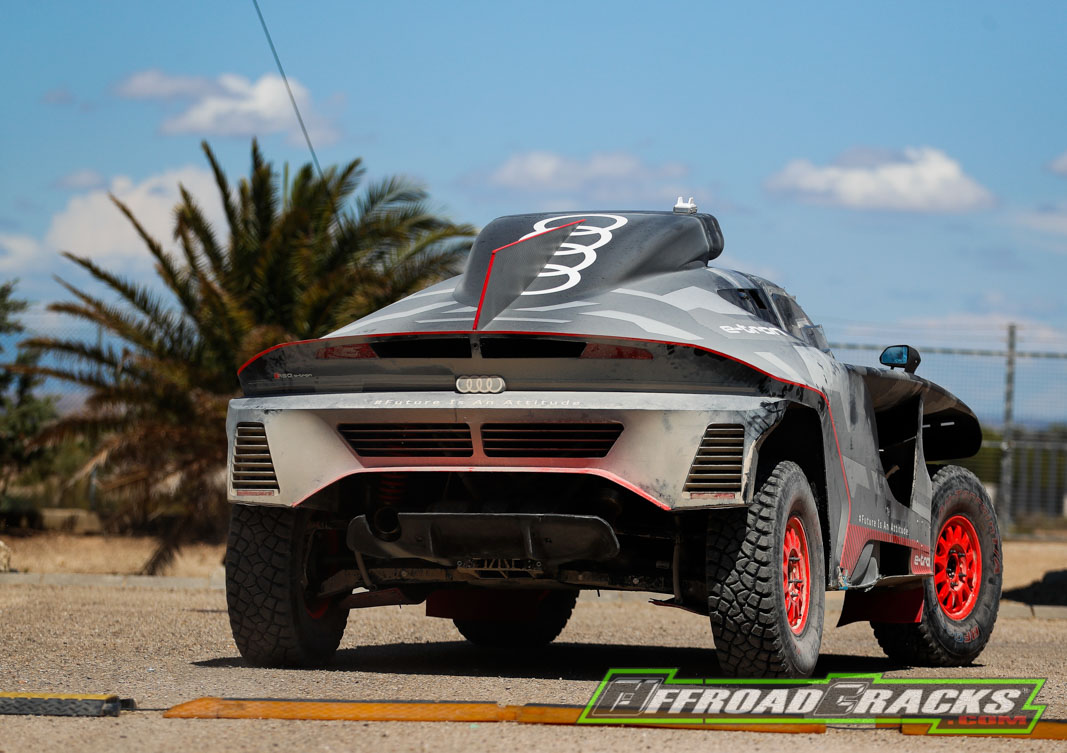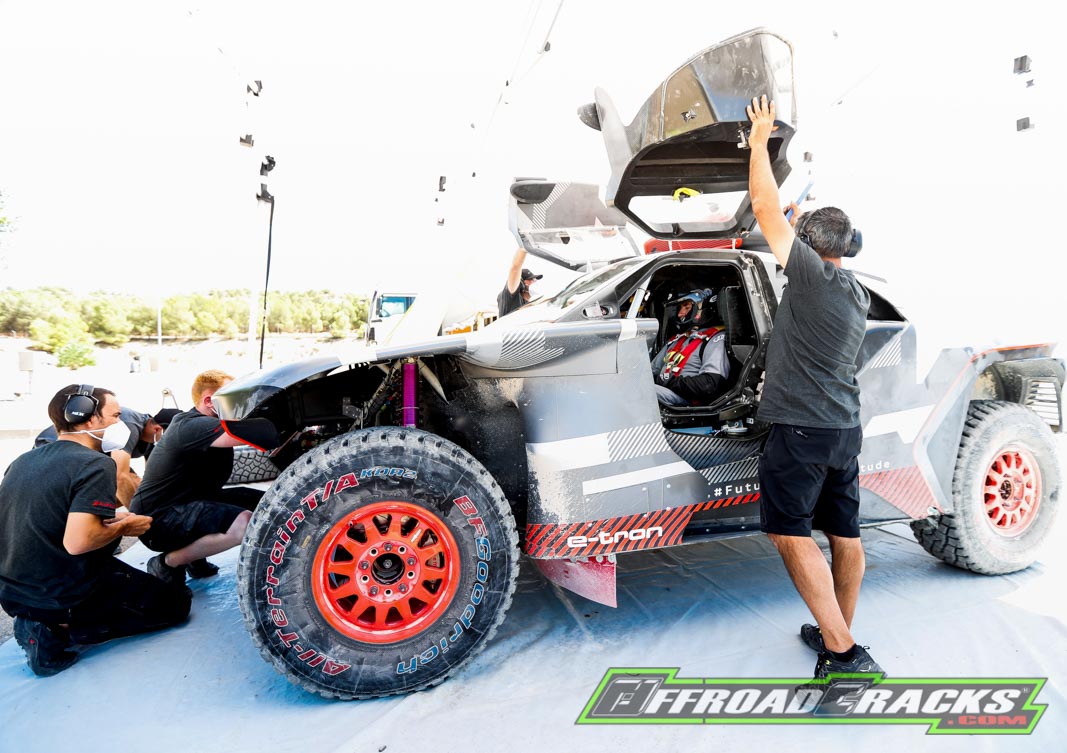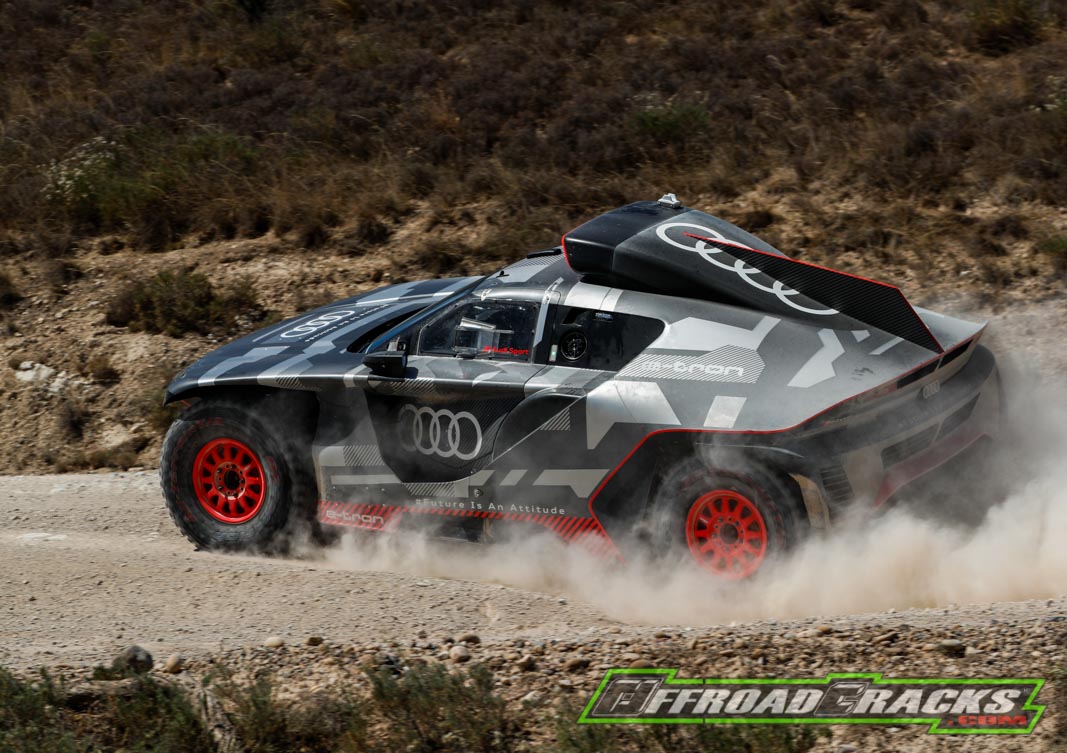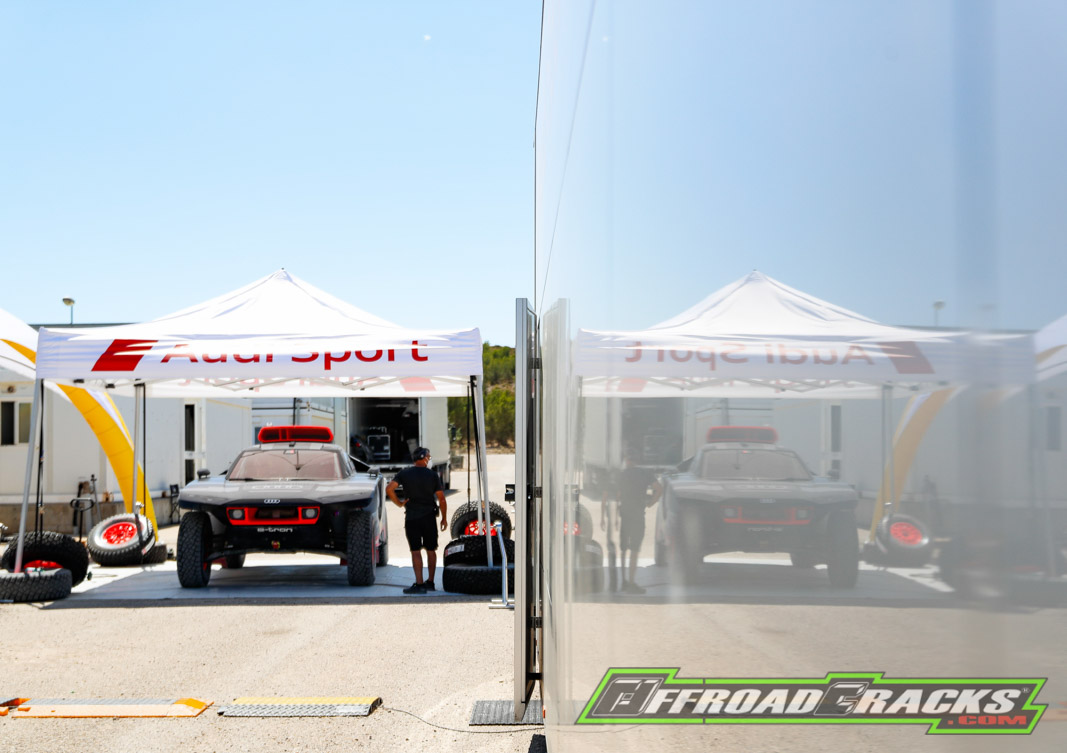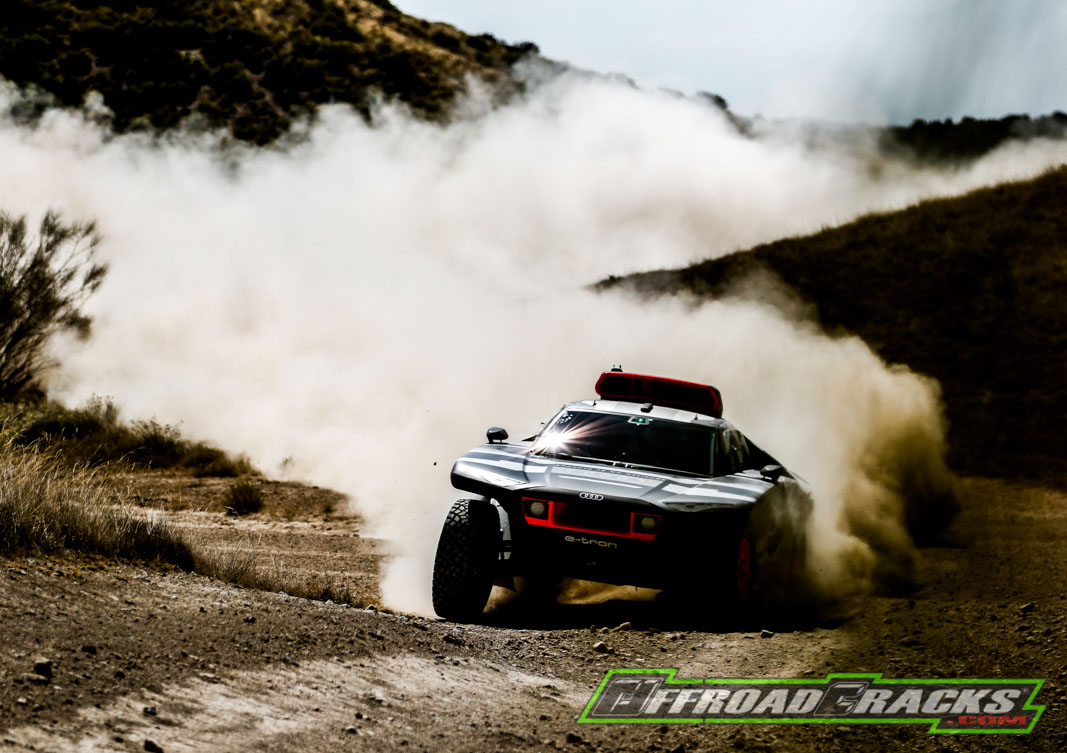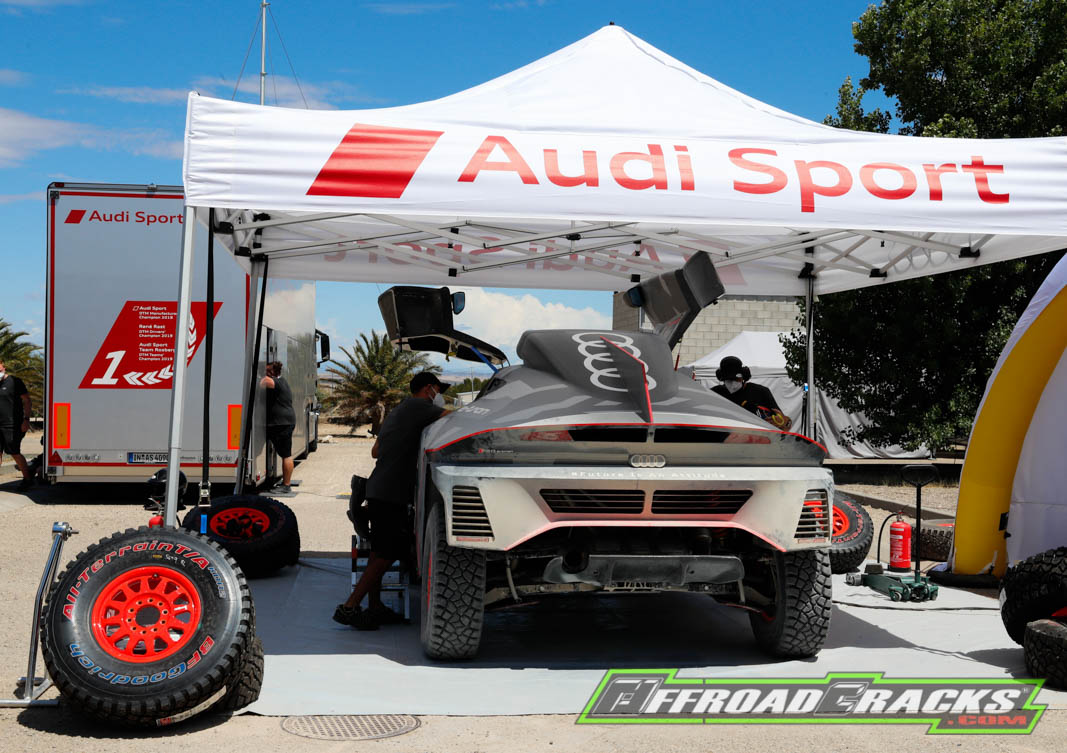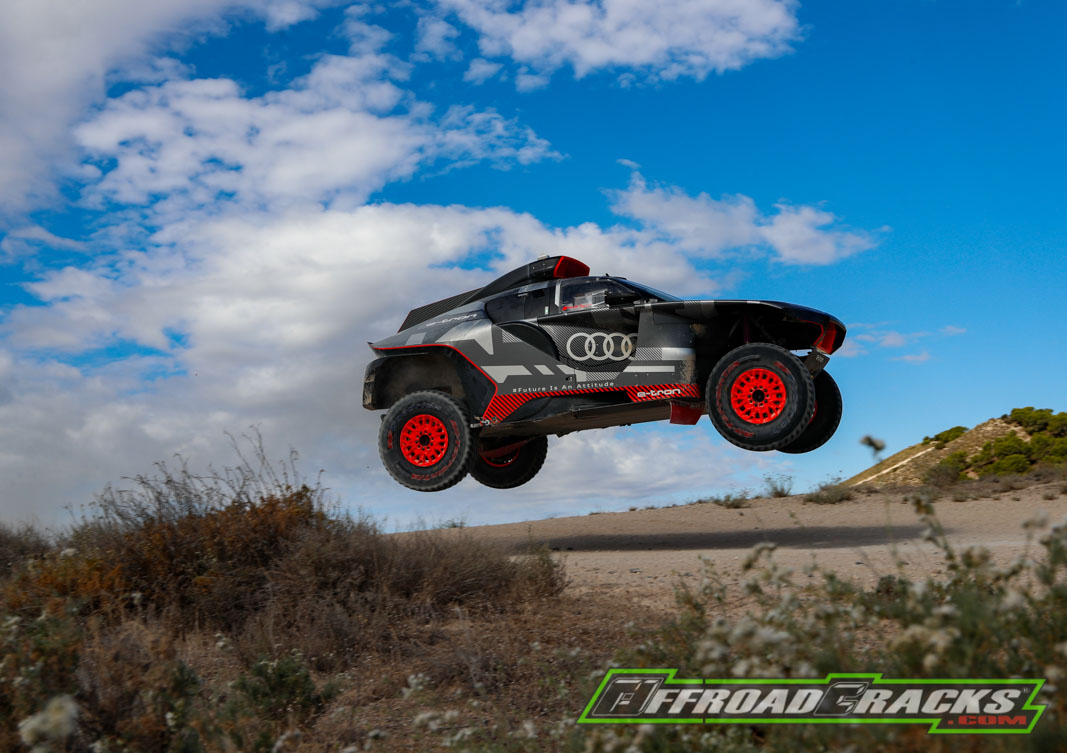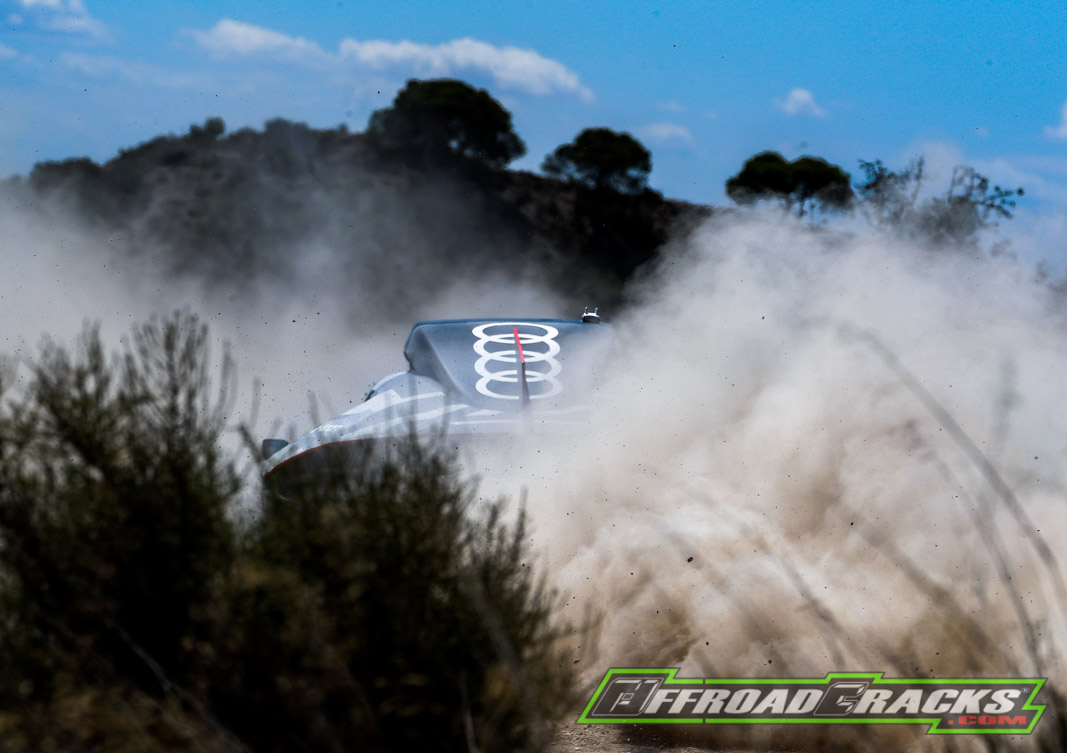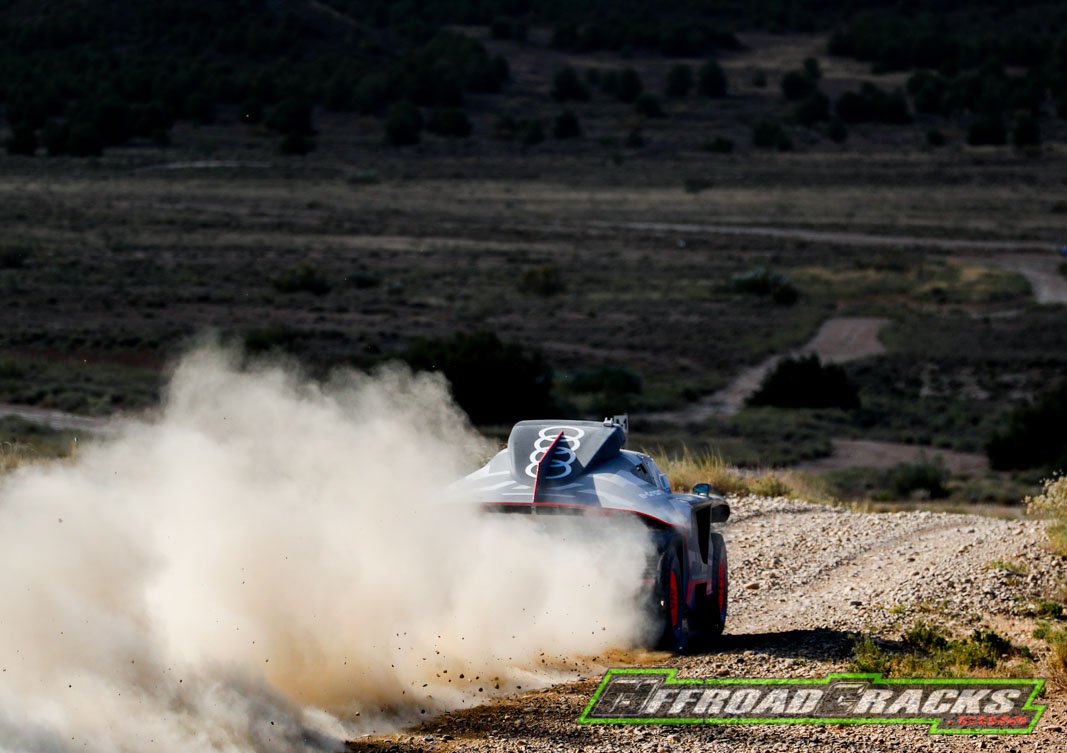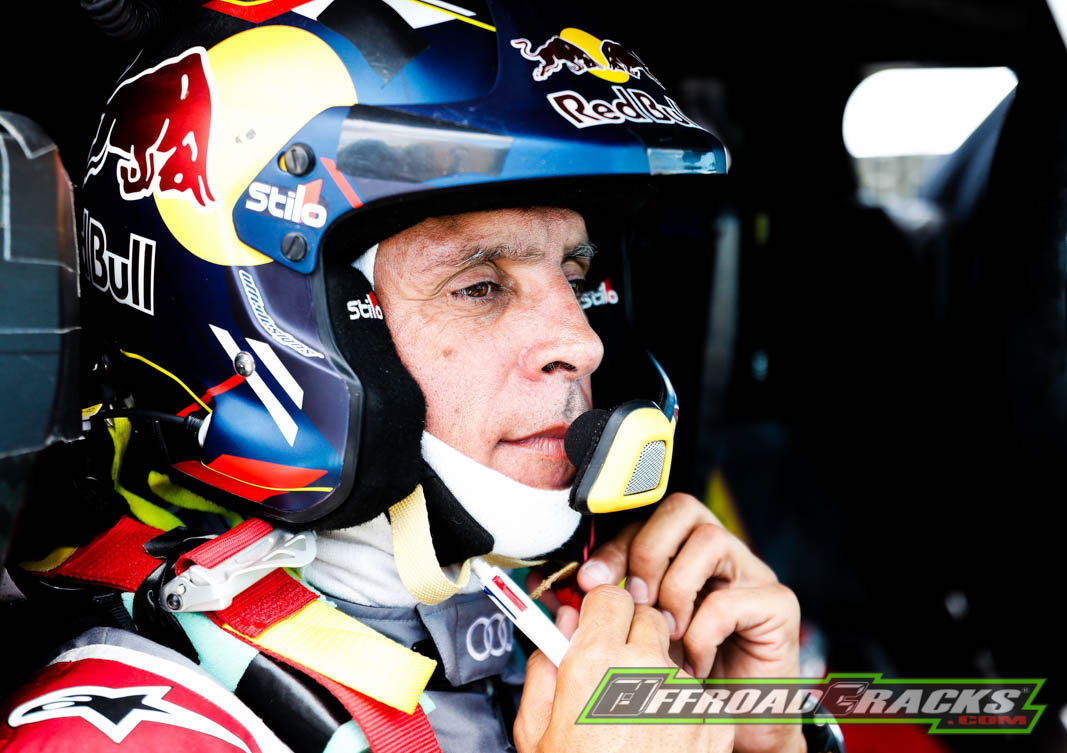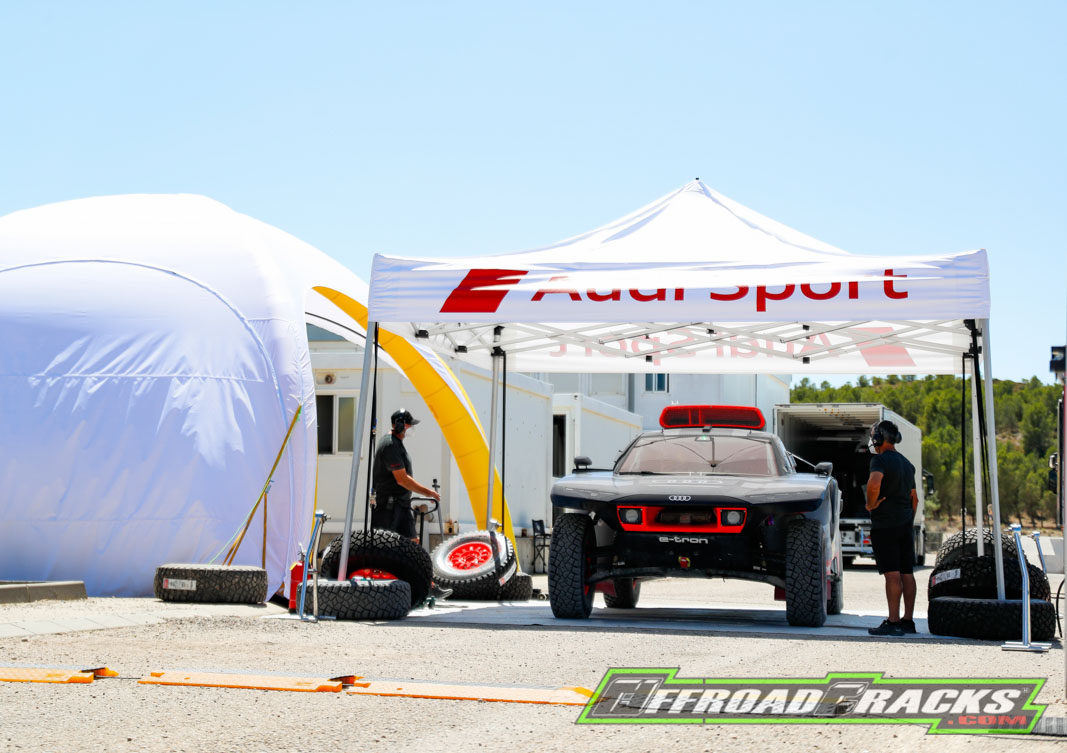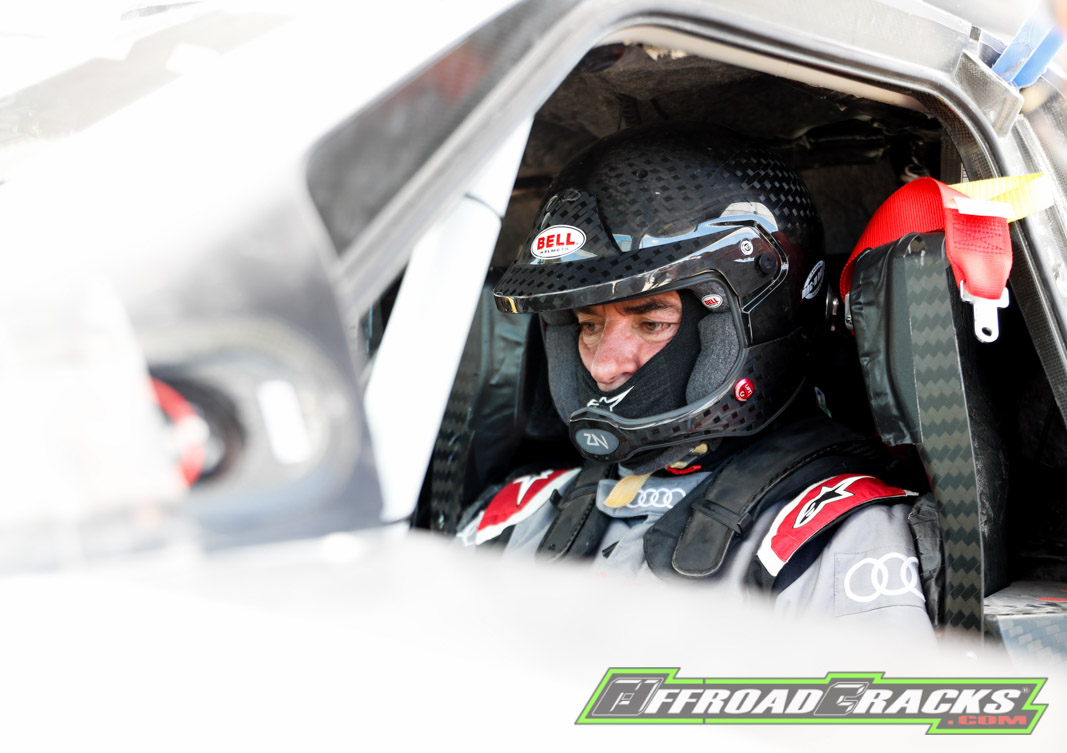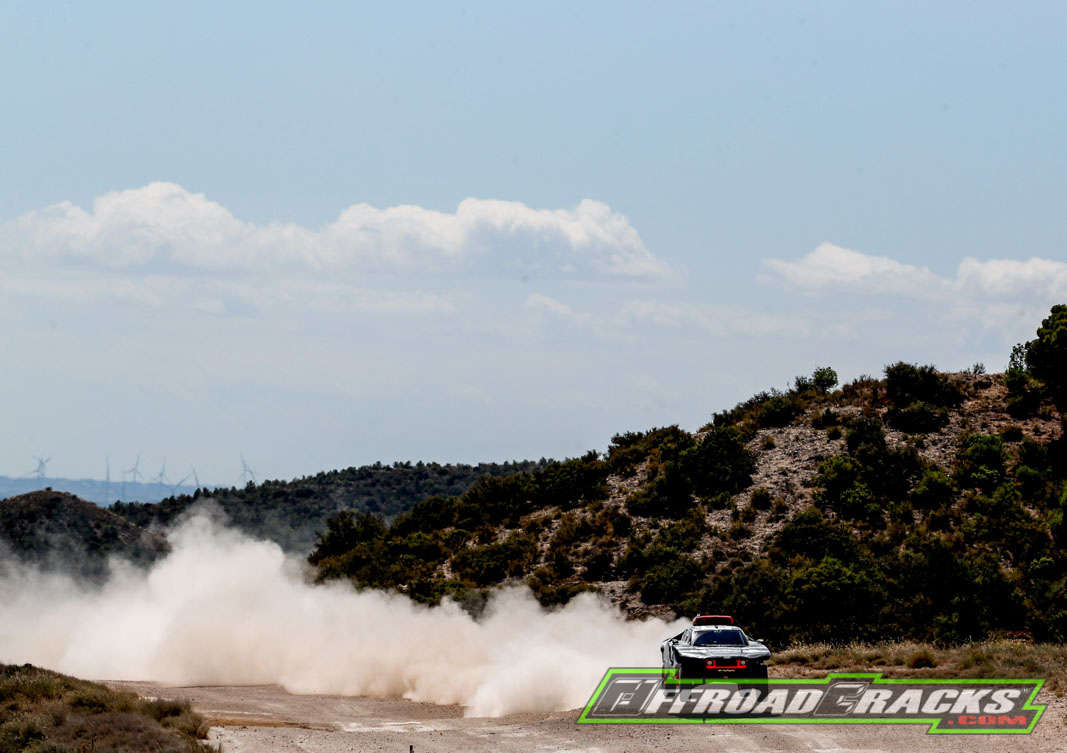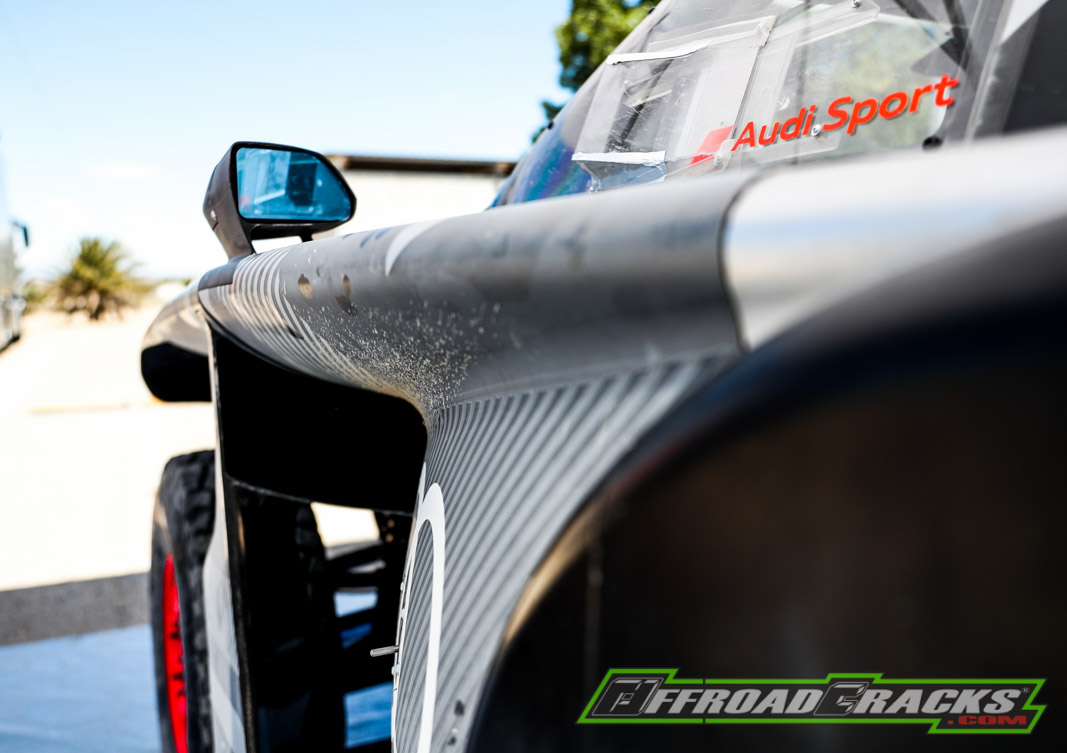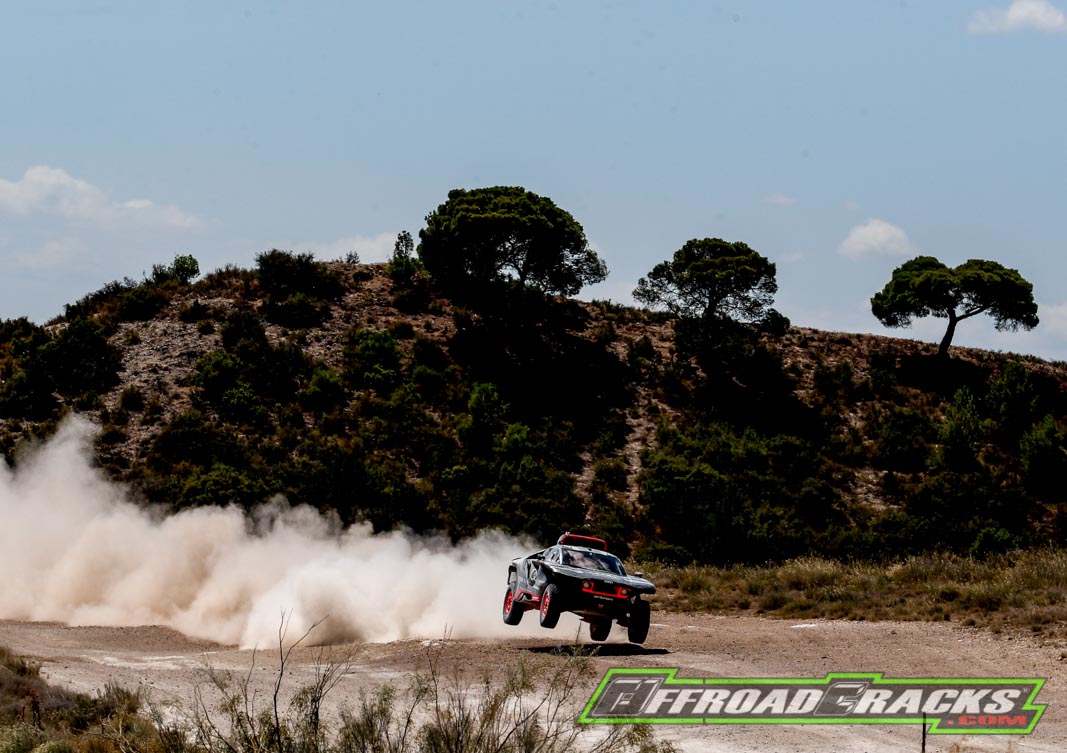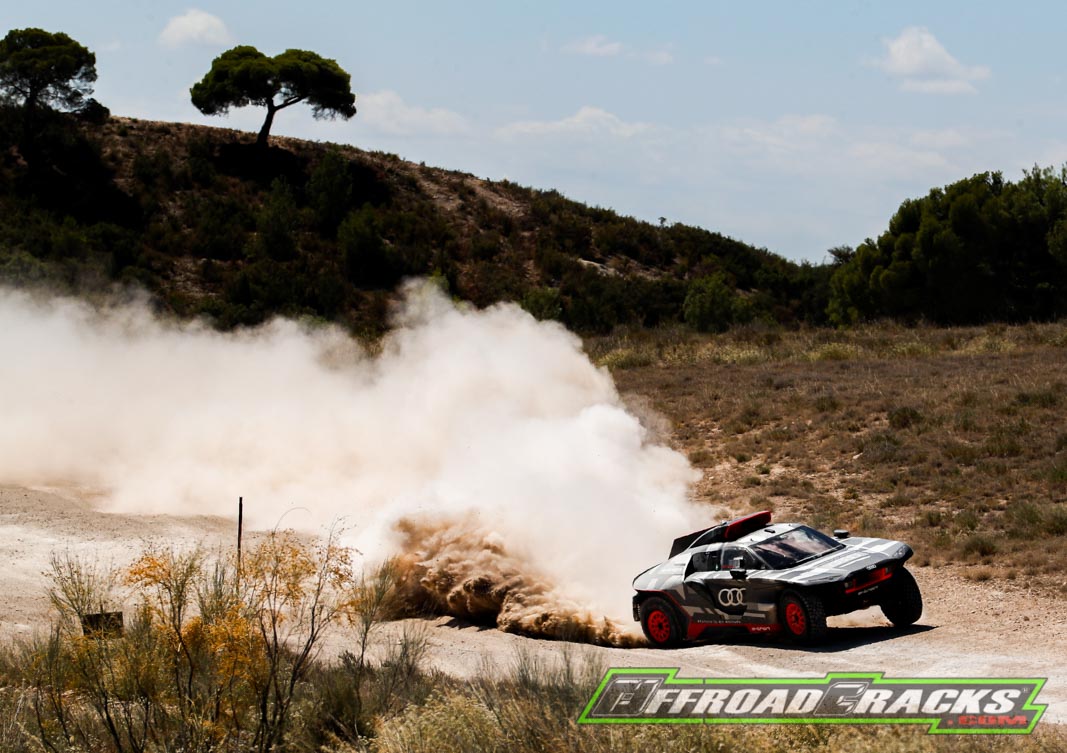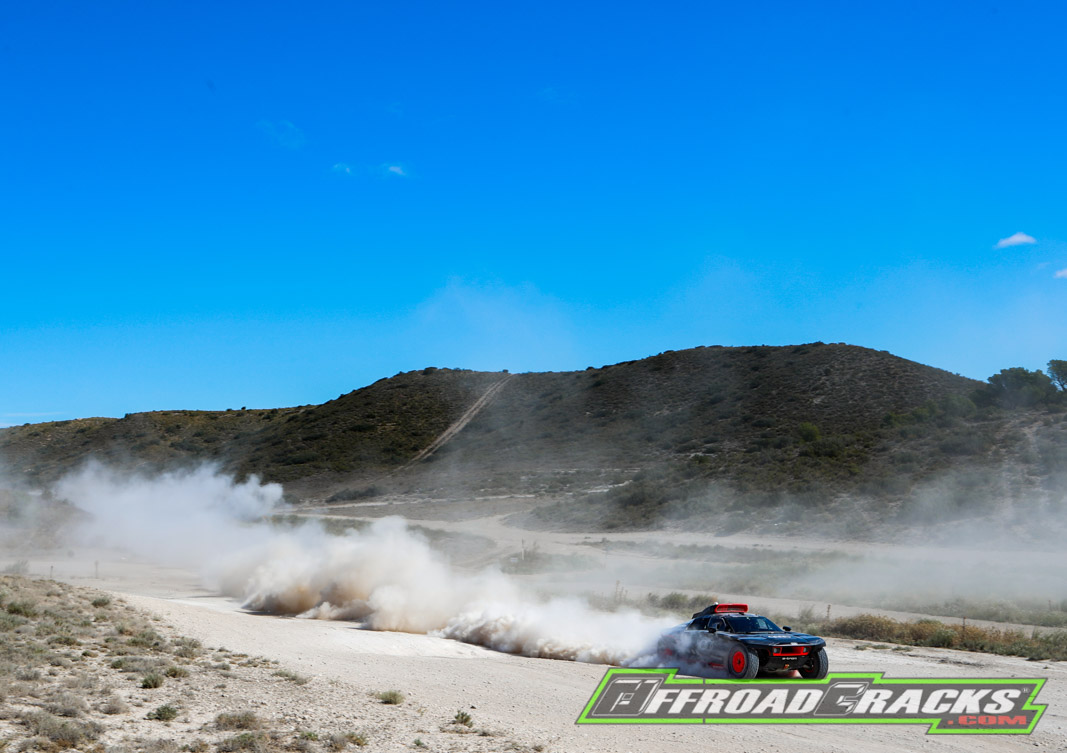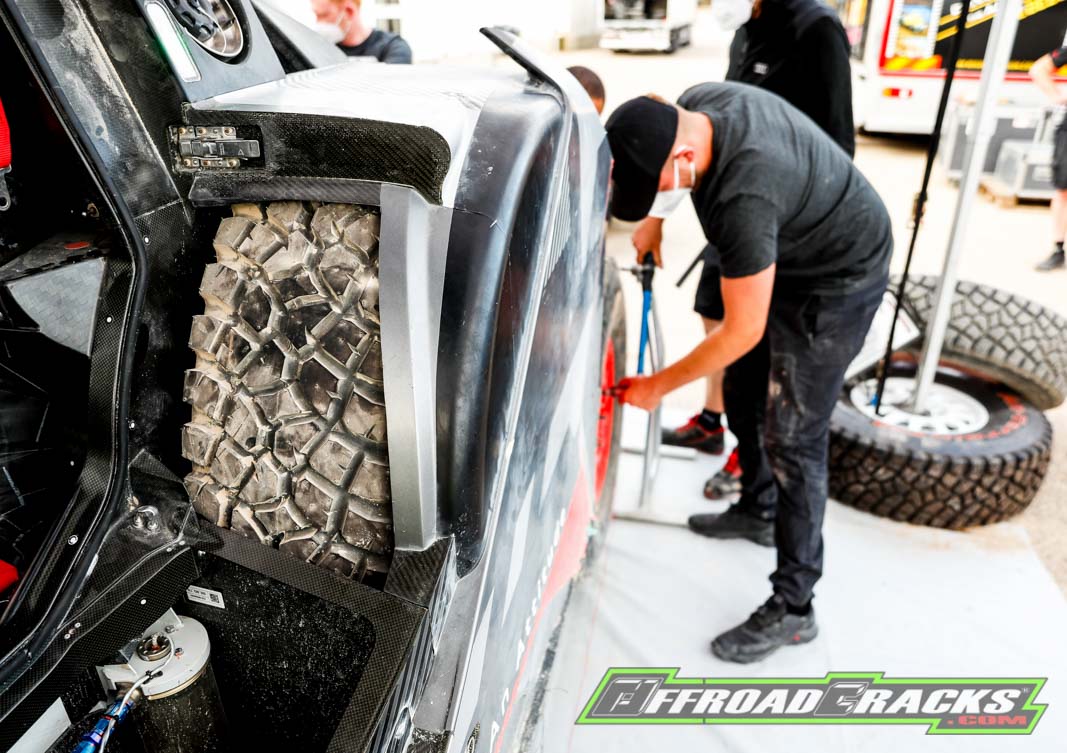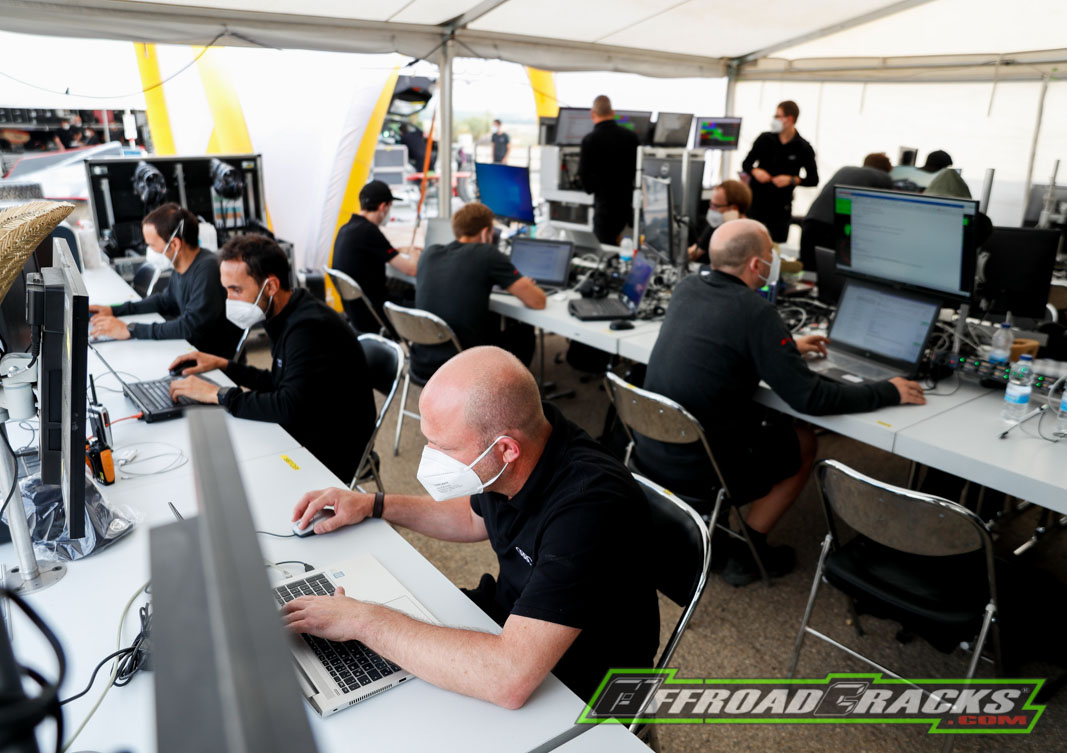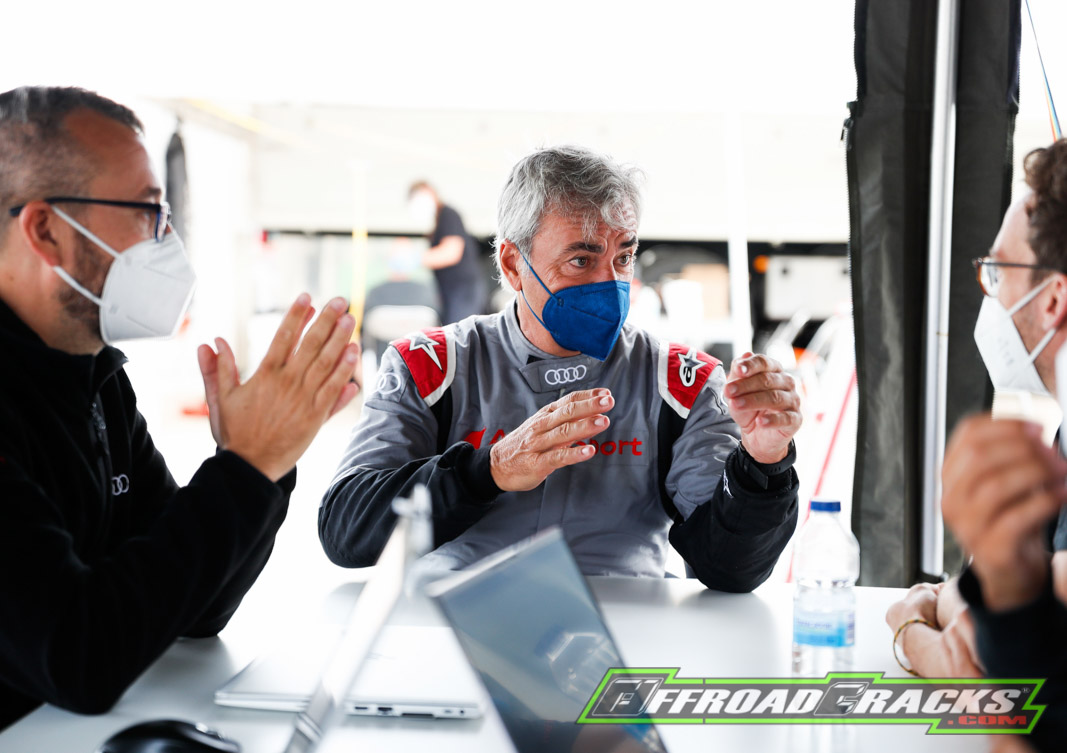 Quelle / Source: Audi Motorsport